One-page checkout vs. multi-page checkout
We'll highlight the most critical reasons behind choosing between and in favor of multi- or one-step checkout flow.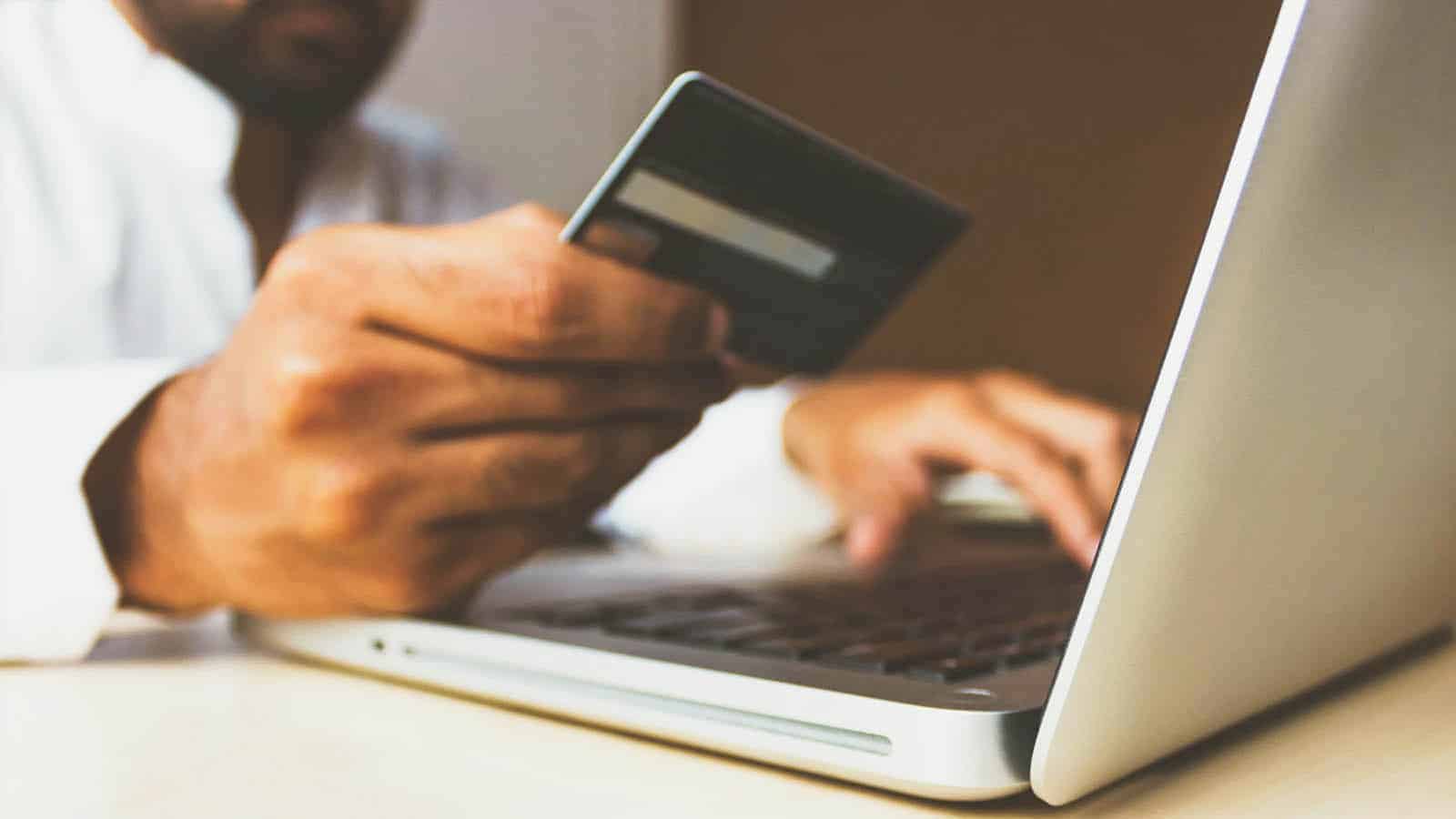 There is no sense in sugarcoating it – with the growing competition and the abundance of choice, consumers have zero tolerance for sites that lack flawless user experience.
Checkout is the last yet one of the most critical steps of the shopping experience that can either make or break a sale.
With no clear-cut answer to what kind of checkout experience is the best for your business, let's slice and dice the benefits and disadvantages of two of the most popular checkout experiences come with.
Should you opt for one-page checkout or multi-page checkout? Which is better?
One-Page Checkout
During one-page checkout, all elements of a standard checkout – such as billing, shipping, and payment details – are available on one page.
This flow once appeared as an intention to simplify and minimize the number of clicks a user needs to make before completing the process successfully.
Advantages of one-page checkout
Easier checkout process. No extra steps, no hidden fields. As soon as site visitor comes to this page, they can quickly observe what info they need to provide before clicking the Place Order button. Everything is clean and transparent.
Fewer clicks. Multiple studies prove the relevance between the number of clicks and the likelihood of converting a shopper. Here, a consumer is one-to-two clicks away from the success page.
Guest checkout. Often ignored by many merchants, this feature is a must-have today. Not all shoppers wish to share their personal details with a brand, and you ought to make sure your site is optimized to provide such site visitors a prompt means to place an order.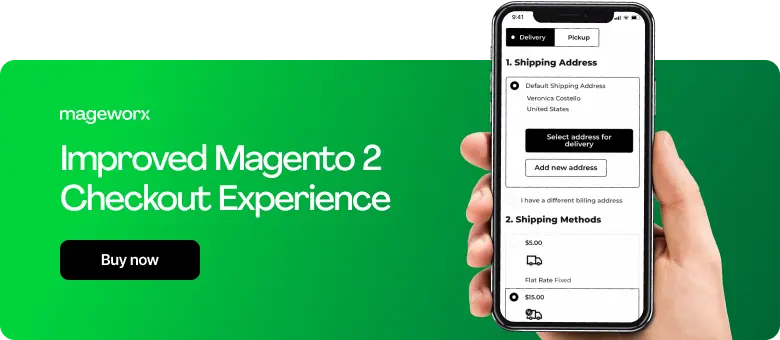 Quick info completion. Sites that choose this option do their base to ensure their customers have a chance to fill in the required fields quickly. There can be auto-fill options. Alternatively, your shoppers can always use the Tab key on their keyboards to navigate swiftly from one filled to another.
Close to zero level of destruction. One-page checkout flow has one CTA, no distractions, no surveys, no cross-promotions or surveys. The goal is simple, i.e., provide customers with everything they need with a fast and safe checkout experience.
Drawbacks of one-page checkout
Intimidating to some shoppers. If you do not reduce the number of necessary fields, some shoppers might find it overwhelming to see a significant number of fields to fill in.
Probability of lower page load time. No doubt that much depends on the technology you are using. Some solutions might cause a high latency in page loading.
Probability of limited analytics. Again, as fewer clicks occur, some might find it hard to track funnel data and find steps that cause cart abandonment the most.
When to Use
This type of checkout flow is advantageous when it comes to selling digital products as less data is often required from the customer to complete such a purchase. For example, no shipping or delivery info would be required.
Besides, if repeat purchasers make the most of your sales or you actively stimulate them to create accounts on your site with a variety of benefits, one-page checkout would also be a great fit. Most of the data will get auto-filled and save your customers much time.
"The ultimate goal of any eCommerce business is to ensure that the maximum number of your site's visitors convert, – says Ellie Yantsan, Chief Marketing Officer at Mageworx, – and best-performing checkout flow is a significant prerequisite."
Multi-Page Checkout
During multi-page checkout, the process is broken into a number of logical steps. Often, there are from three to five steps a shopper needs to follow to succeed.
Basically, such steps are often made transparent and designed as a progress bar with steps to visualize how close a shopper is to completing all the necessary steps.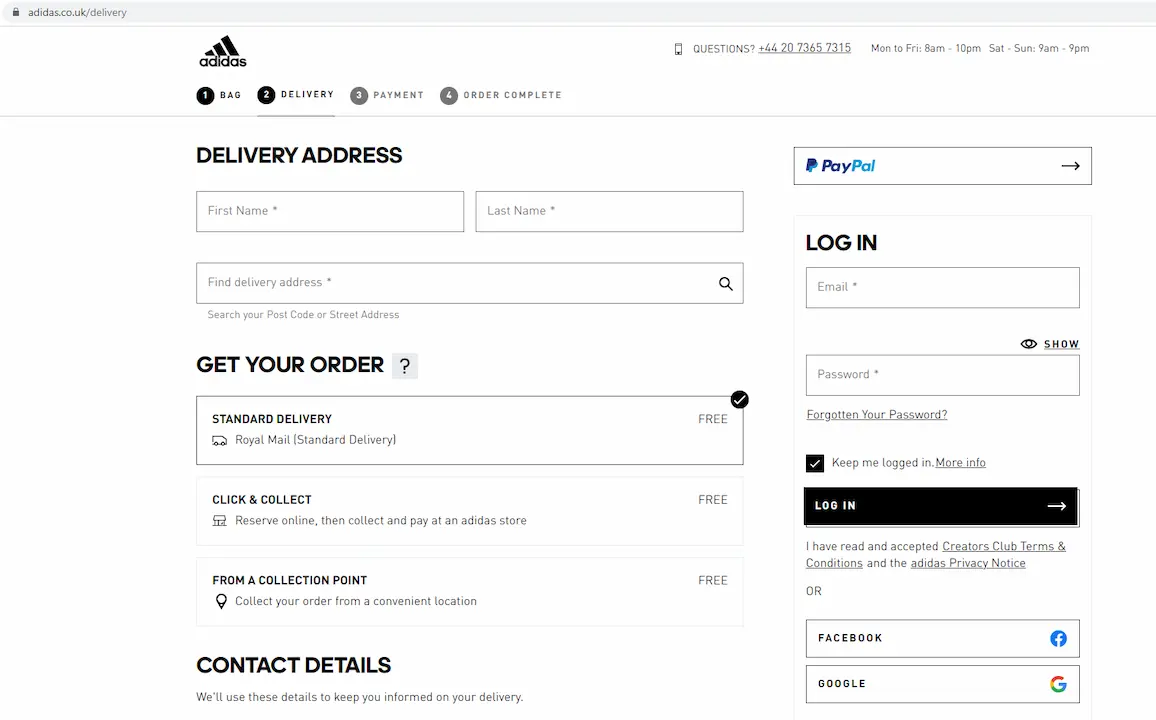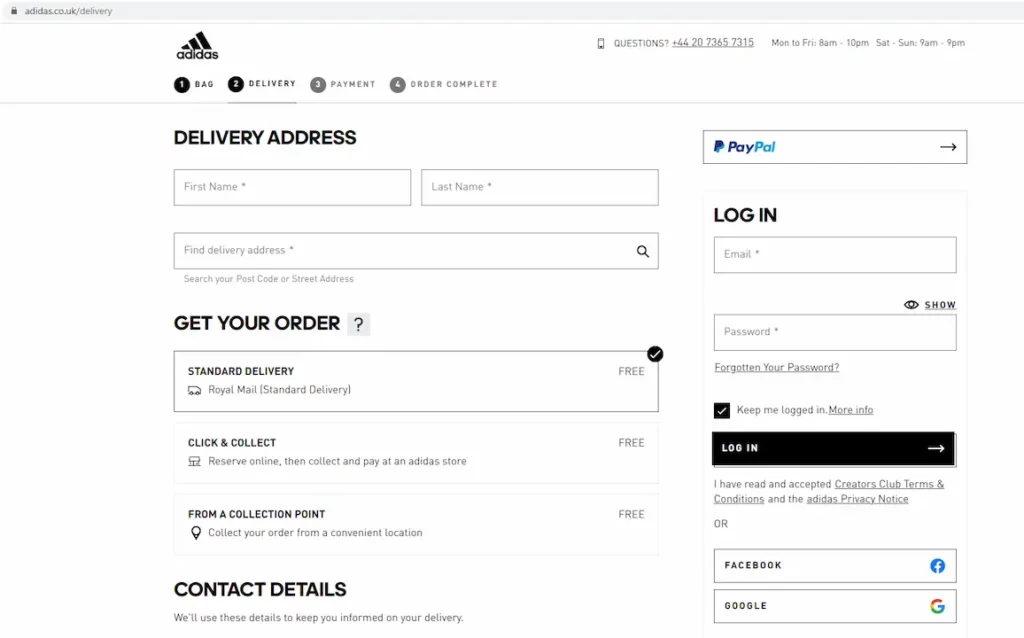 Advantages of multi-page checkout
Often cleaner layout. As the process is divided into pages, the layout might seem more logical and well-organized for some. It has less data on a page and might feel cleaner.
Page loading. Because of fewer displayed elements, each page of the multi-step checkout process is likely to load faster and provide a relevant experience.
Better accessible analytics. As shoppers need to click through the whole process, the likelihood of tracking the progress becomes simpler. Such data will be helpful to trigger the launch of your cart abandonment campaigns.
Broken-down progression. When well-designed, even gamified, such a process can be found easy to follow, more intuitive, and habitual.
Drawbacks of multi-page checkout
Time-consuming. More pages mean more clicks a shopper needs to make. For some, it can be even more time-consuming to navigate back and forth between the checkout pages.
Overwhelming in case of edits. It may happen that by the end of the checkout flow, a customer realizes that a mistake was made during one of the first steps. They will need to click all the steps back to find the required fields and make the corresponding changes.
When to Use
If you use the process to collect as much information from your customers as possible, such a flow would be a better option.
Conclusion
In this article, we did our best to highlight the most critical reasons behind choosing between and in favor of multi- or one-step checkout flow.
Each of these types has its drawbacks and advantages. And your decision must be determined by ensuring:
The process is quick and easy for your customer
Necessary information only is collected
No distractions from completing a sale take place
No uncommon information is collected
The few most critical fields to fill in are included
After you finally make your choice, make provision for including an A/B test administration into your site's development roadmap. It will help you be sure about the selected checkout flow and make necessary adjustments to it, if necessary.
Have any thoughts on this? Let us know down below in the comments or carry the discussion over to our Twitter or Facebook.
Editors' Recommendations:
How your checkout page can improve your conversion rate