OnePlus could break its 'one device a year' model with the OnePlus 7
Regular, 5G, and…. diet 5G?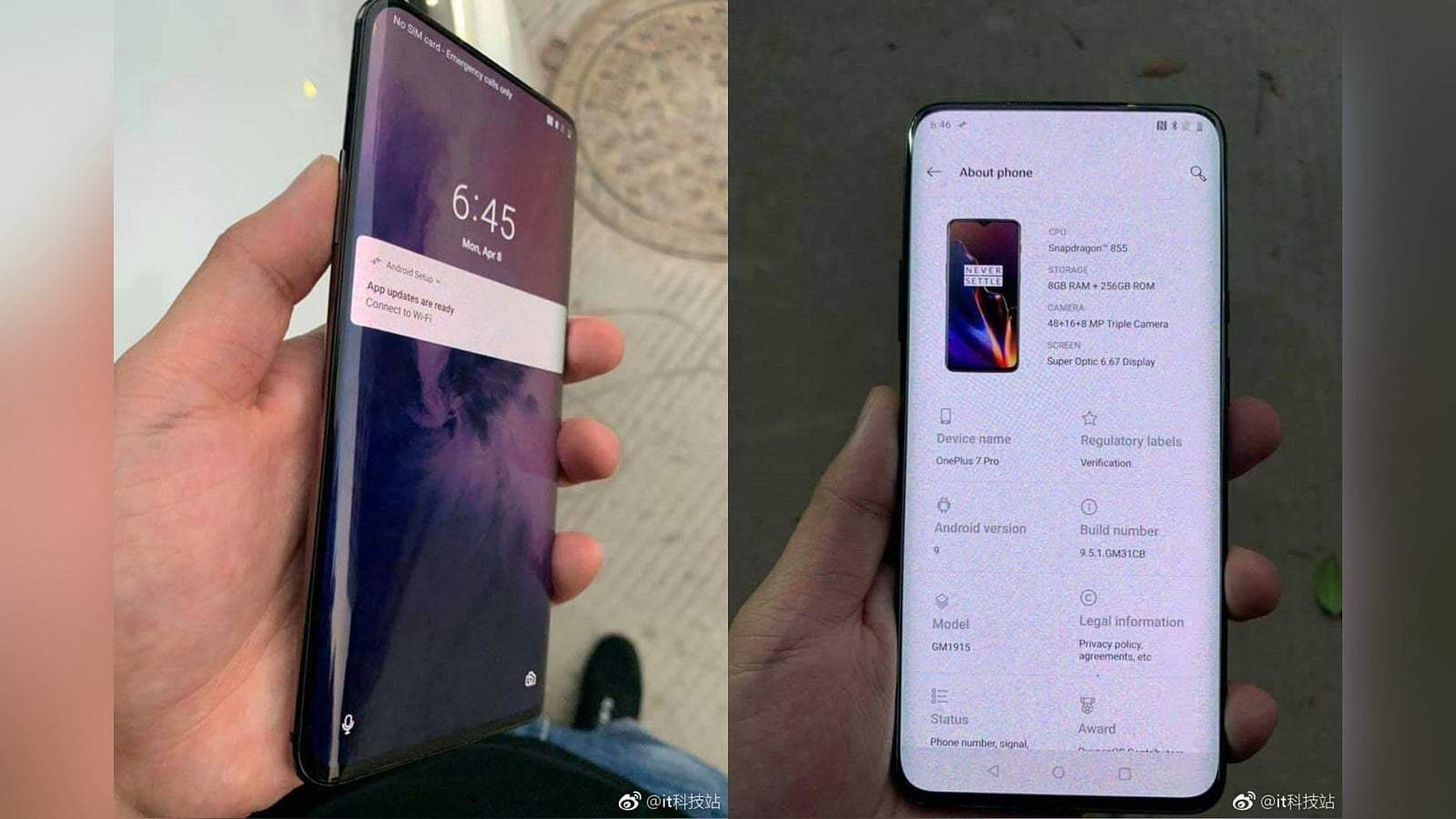 According to a report in GizmoChina, OnePlus will be breaking with its one-device-per-release schedule, by bringing three versions of the OnePlus 7 to the market later this year.
Why is 2019 different to any other year for OnePlus? Well, the answer to that lies partly in the rollout of 5G networks. With all the usual suspects bringing out 5G-enabled handsets as part of their flagship range this year, it'd be odd to not see OnePlus putting out a flagship-killer with 5G onboard.
That said, 5G won't be everywhere for at least a couple of years now, so releasing a 5G phone as the only handset in the range would also be weird
That means that there will be at least a normal OnePlus 7 and a OnePlus 7 with 5G on the cards. Rounding out the rumored trio is the OnePlus 7 Pro, which will likely be the same as the 5G handset, but without the 5G modem.
The source of the trio of model numbers is teenage leaker Ishan Agarwal, who somehow manages to scoop the rest of the tech world with major releases such as the Pixel 3 and last year's OnePlus models. This year, Agarwal dug up the model numbers of three handsets, with multiple versions of each, likely the color choices or maybe storage amounts. With OnePlus CEO Pete Lau saying that fancy color options aren't selling well in the current market, expect fairly sedate options here. Most likely black, white, and red, all colors that OnePlus has used in the past.
Those upcoming model numbers are:
GM1901,03,05 -> OnePlus 7
GM1911,13,15,17 -> OnePlus 7 Pro
GM1920 -> OnePlus 7 Pro 5G
He also tweeted what looks like packaging with the OnePlus 7 Pro branding on it. It certainly looks legit to me, and I have no reason to doubt Agarwal's leaks after his performance in the last year.
With CEO Pete Lau confirming in February at MWC 2019 that OnePlus would be releasing its first 5G handset in the UK on the network EE during the second quarter of this year, we probably don't have all that long to wait to find out if all three of the rumored handsets are coming.
What do you think? Interested in the OnePlus 7? Let us know down below in the comments or carry the discussion over to our Twitter or Facebook.
Editors' Recommendations: