Organika Vodka mixes Web3 technology with wildlife preservation
Faithful to Organika's support of its official partner, 50% of the proceeds will go to the WWF.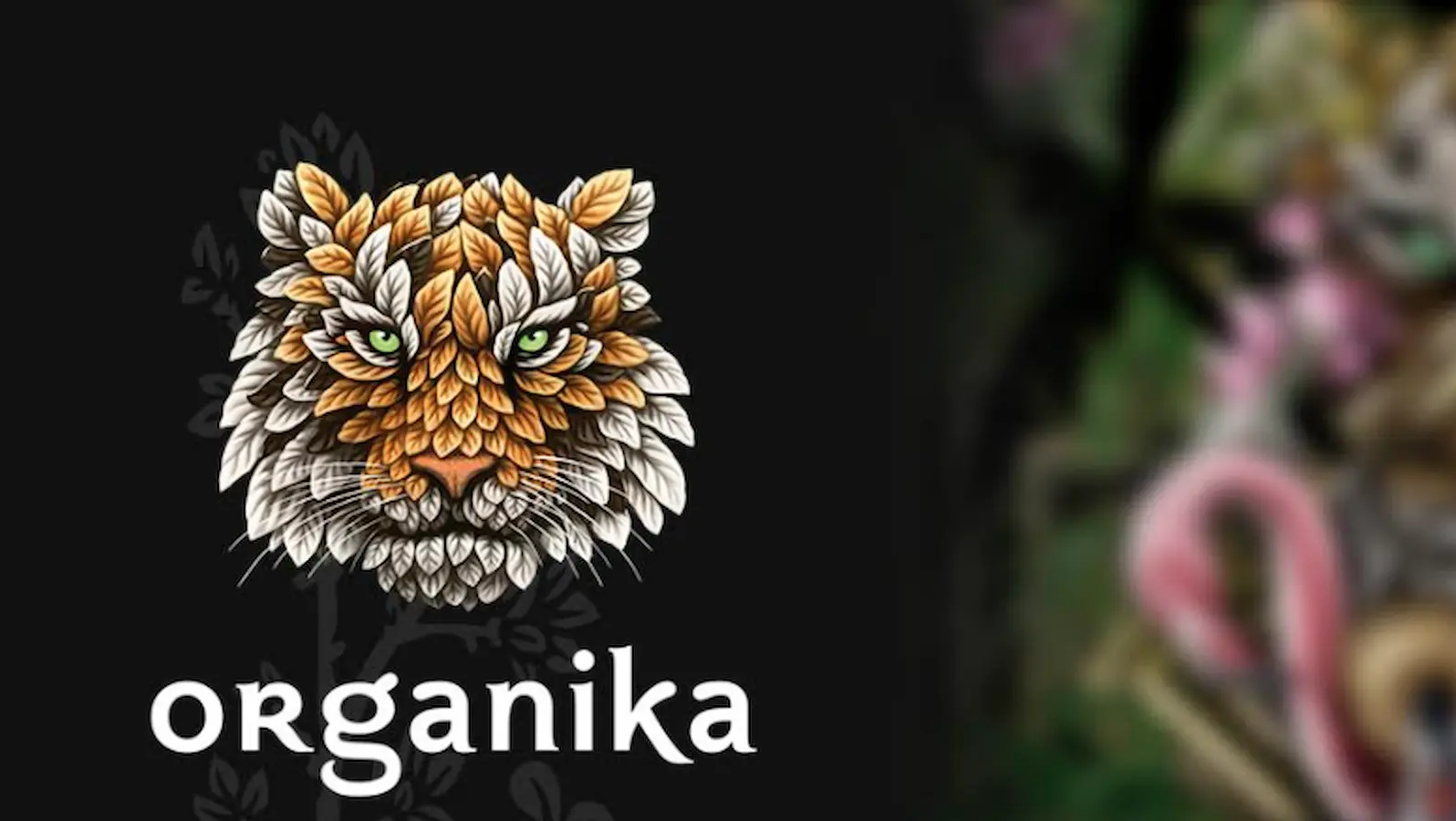 If you were a premium vodka brand, how would you support the World Wildlife Federation? By launching an NFT collection promoting wildlife conservation, of course.
Organika Vodka is an award-winning, authentic Polish vodka currently distributed in 19 countries around the world, featuring three quality spirits distilled from 100% organic wheat grain.
Organika is infused with larch herb extract with natural antioxidants, Organika Life has hints of the stimulating sagan-daila, and Organika Truffle's special ingredient is French white truffle essence.
The brand's quality natural ingredients and rigorous production standards have won it gold and double gold awards from San Francisco World Spirits, SIP Awards, and Blue Lifestyle. 
Organika recently inaugurated its collection of NFTs with the live painting of a physical masterwork by accomplished artist Ashley Cesario.
The striking graphic features a stylized Amur Tiger amid a lush background of flamingos and foliage in a symmetrical pattern. Organika invites its customers, partners, and NFT collectors to view the digitized NFT reproduction on the Vault721 auction launchpad within the next few weeks.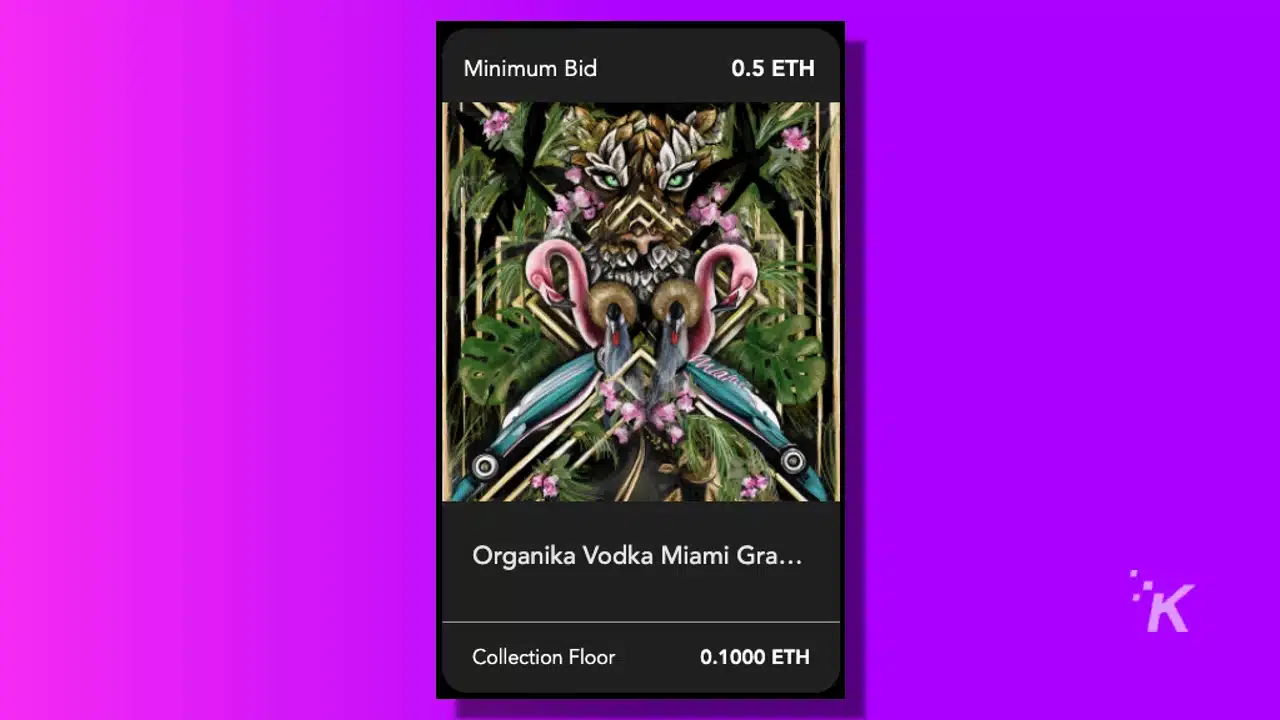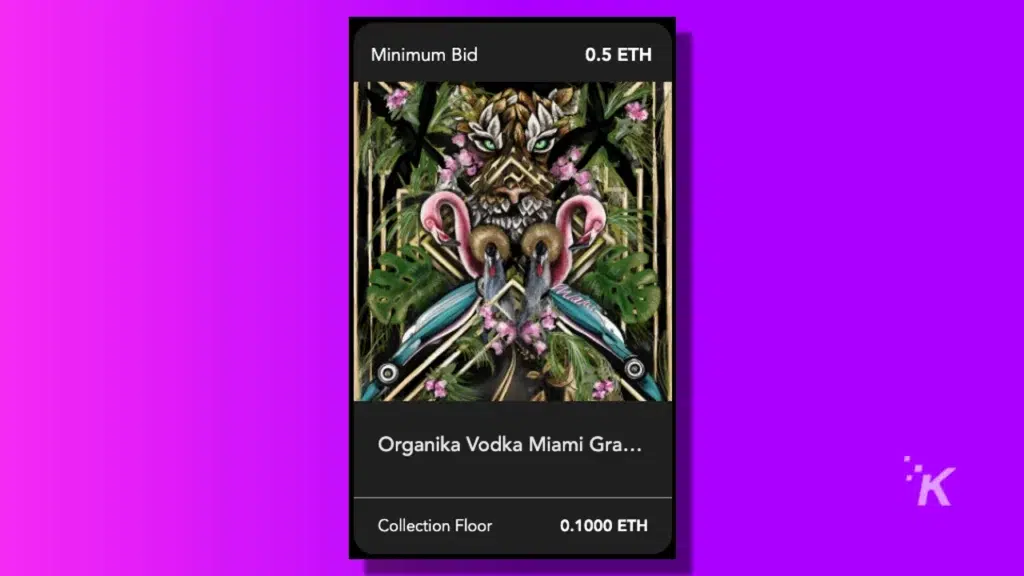 The one-of-a-kind virtual artwork is offered on the auction site before traveling to exhibits in New York and LA before returning to Miami's Art Basel, with the consent of the NFT owner. 
Faithful to Organika's support of its official partner, 50% of the proceeds will go to the WWF.
The highest bidder will be gifted with a wealth of tangibles, including the physical masterwork to complement the NFT reproduction, the first 100% recyclable case of Organika Life in the first new carton bottles and a limited edition Magnum engraved with the NFT. 
Why is a premium vodka brand promoting Web3 projects to protect wildlife species?
The company is dedicated to wildlife conservation and follows a roadmap supporting sustainable practices, contributing over 1% of annual proceeds to the preservation of rare endangered species.
From its launch, it understood that luxury brands must recognize their social responsibility and adopted its corporately significant mission to promote wildlife conservation.
Mike Seidov, U.S. Managing Partner at Organika Vodka, explains their NFT project is based on their corporate values rather than flashy promotional impact.
"Major brands are stepping into the Web3 community thinking that the biggest splash will garner the most attention. We've analyzed and explored the space to determine that the release of our NFT should be more thoughtful, accompanied by actual tangibles and motivated by purpose."
For Organika, this means spotlighting its dedication to both emerging technology and ecological sustainability. 
"It is important for us to support modern technologies and direct them to nature conservation. Our event draws the attention of people interested in NFTs to the rare and endangered species of animals protected by WWF," Seidov continues. "We invite our consumers and NFT collectors alike to join us on this journey as we conscientiously submerge our brand into new technology, while staying rooted in what we believe in most and truly authentic in real life connections."
The NFT is one of many steps Organika takes to fulfill its pledge to support sustainability. To reduce their carbon footprint by 65%, they created a 100% recyclable carton bottle that was released in the United States this month.
Last year, Organika went on a charity expedition to the Snow Leopard habitat, and to commemorate the "Year of the Tiger" it created a 2022 collectible charity calendar featuring that endangered species and Amur Tiger.
Not all corporations who espouse social responsibility can live up to Organika's full embrace of the principles of conservation while maintaining its considered approach to luxury and exclusivity. It deserves your next toast.
Have any thoughts on this? Let us know down below in the comments or carry the discussion over to our Twitter or Facebook.
Editors' Recommendations: