Over $6M Raised for Rocean One, a smart water countertop device taking on the bottled water industry
Rocean One brings hundreds of thousands of water-based beverage combinations to the common tap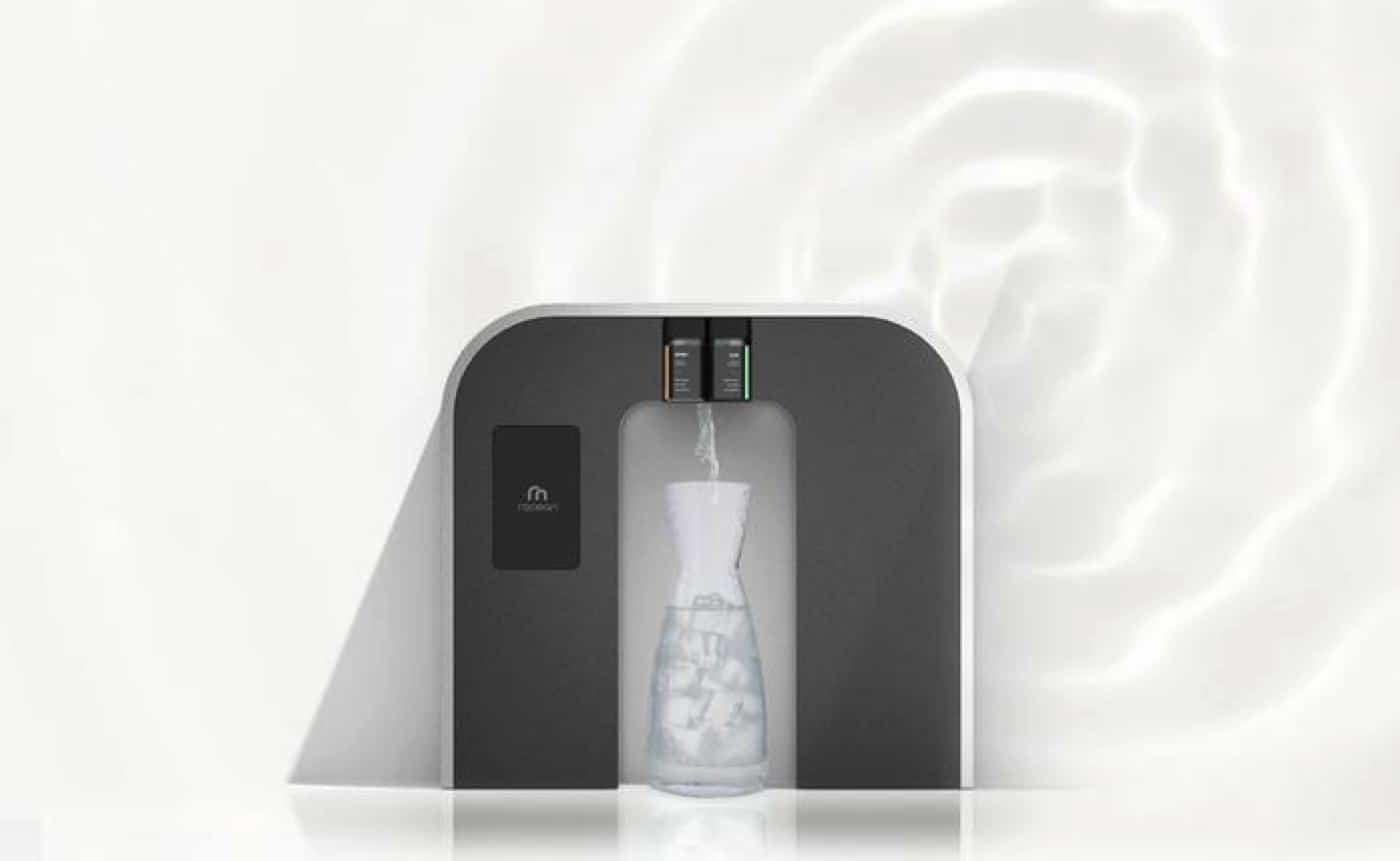 Single-use beverage consumption is currently at an all-time high. The culprit is likely the increase in popularity of sparkling, flavored, and enhanced water beverages in recent years as more people are switching to calorie-free and healthier options. While it's great that we've increased our water intake with these new trendy drinks, the problem is clear: waste.
Rocean is a company on a mission to change the way we consume water. Their first stop: reinvent the water bottle industry with the Rocean One. This countertop device is a reusable water ecosystem that provides an unmatched personalized experience along with best-in-class filtration.
Users can carbonate, flavor and enhance tap water at the touch of a button utilizing Rocean's multi-use pods. These pods provide an unlimited selection of natural fruit flavors, supplements, and enhancements. Their patent-pending micro-dosing system also supports two pods at once, so you can mix flavors and supplements as you please. And, since each pod can make about 48 bottles of flavored water, you'll save a significant amount of money and reduce your carbon footprint.
Rocean is based out of NYC and is founded by serial entrepreneurs Sunjay Guleria, Mohini Boparai Guleria, and Dr. Lee Von Kraus. This week, they announced that they have raised over $6M for the Rocean One. The investment is lead by Blue, a leading global investment firm focused on sustainable solutions for a healthier planet.
Other investors include Artist & Activist, John Legend; World-renowned DJ, Black Coffee; Girls Who Code Founder, Reshma Saujani; Phil Molyneux, Ex-President Sony & Dyson; Peter Carlsson, Ex-Supply Chain Head Tesla; Rohan Oza, Ex-CMO VitaminWater.
"Consumers are drinking bottled water that is filtered, carbonated, flavored, and enhanced with everything from CBD to caffeine," says Sunjay Guleria. "They won't give up the bottle easily. If we want to fight climate change, we need to give consumers all of their favorite beverages without the waste of packaging and shipping them around the world."
"We believe that personalization is going to drive the same level of innovation as seen in the digital music industry," says Lee von Kraus. "By giving users full control over their beverages, the Rocean One brings hundreds of thousands of water-based beverage combinations to the common tap, whether electrolytes, natural turmeric for energy, or something that hasn't been thought of, you can make it with Rocean One. It's 'future-trend' proof."
You can join the waitlist for Rocean One at https://rocean.com/pages/waitlist. The system will be shipping late this summer.
Have any thoughts on this? Let us know down below in the comments or carry the discussion over to our Twitter or Facebook.
Editors' Recommendations: