Overland Bound gives you the tools to plan, navigate and share your adventure
Overland Bound emerges as the one-stop solution for every vagabond wishing to connect, plan, and go out to make memories.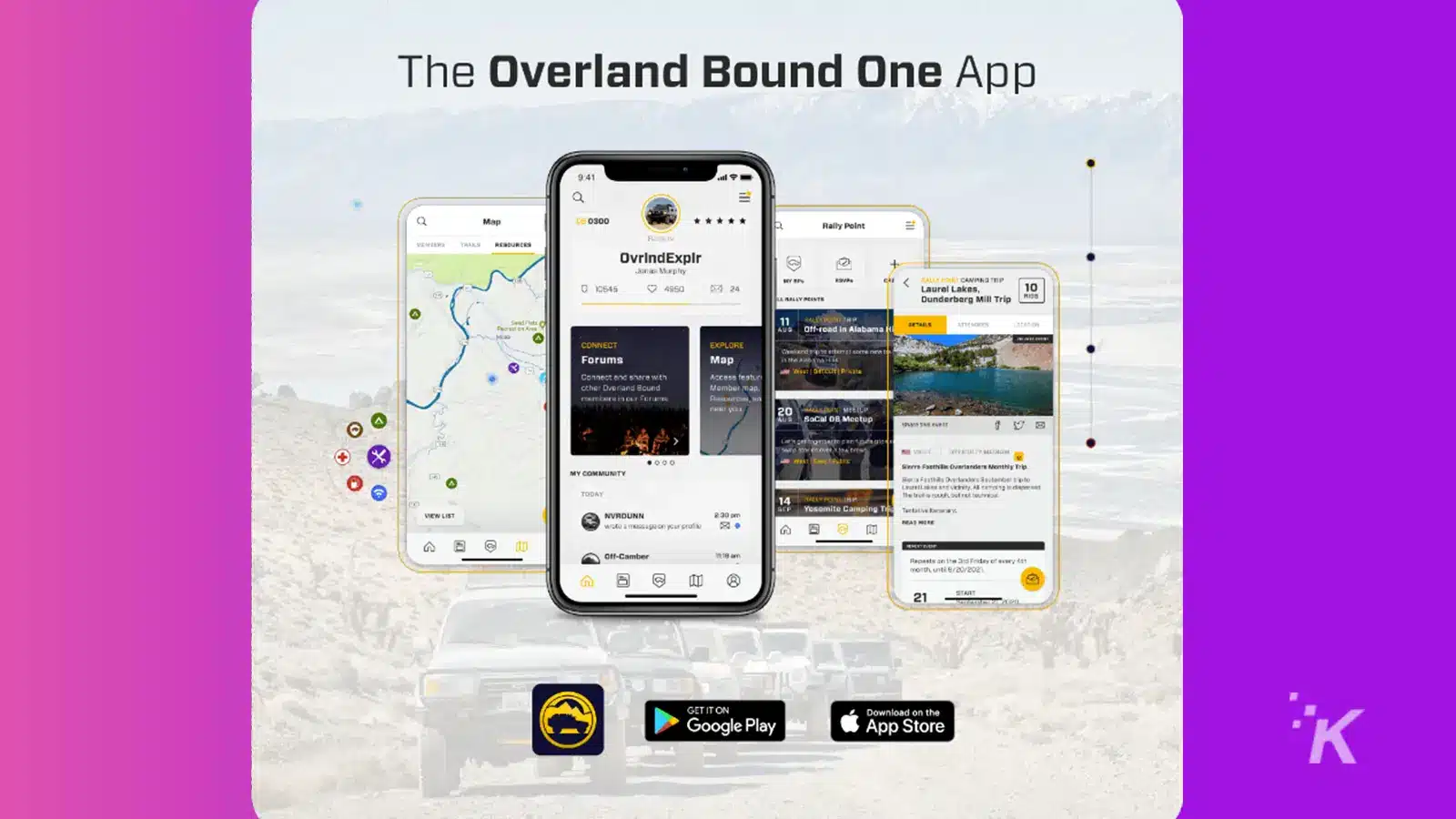 The increasing popularity of recreational activities, adventure sports, and Overlanding has aided the global off-road vehicle market, which is expected to reach $22.61 billion by 2030.
As more and more people gear up for outdoor adventures, they are also becoming more aware of safety and planning. Therefore, this has led to the development of several outdoor navigation products.
However, the current products do not offer comprehensive features and fail to emerge as an all-in-one solution for Overlanders.
Fortunately, Overland Bound emerges as the one-stop solution for every vagabond wishing to connect, plan, and go out to make memories.
It is an all-in-one adventuring platform that functions as a social network, trip planner, and resource map. Moreover, It is a navigation tool for explorers.
Most importantly, the platform was created to make adventure accessible to everyone. In addition, it also intends to make vehicle-based travel (Overlanding) as convenient and safe as possible.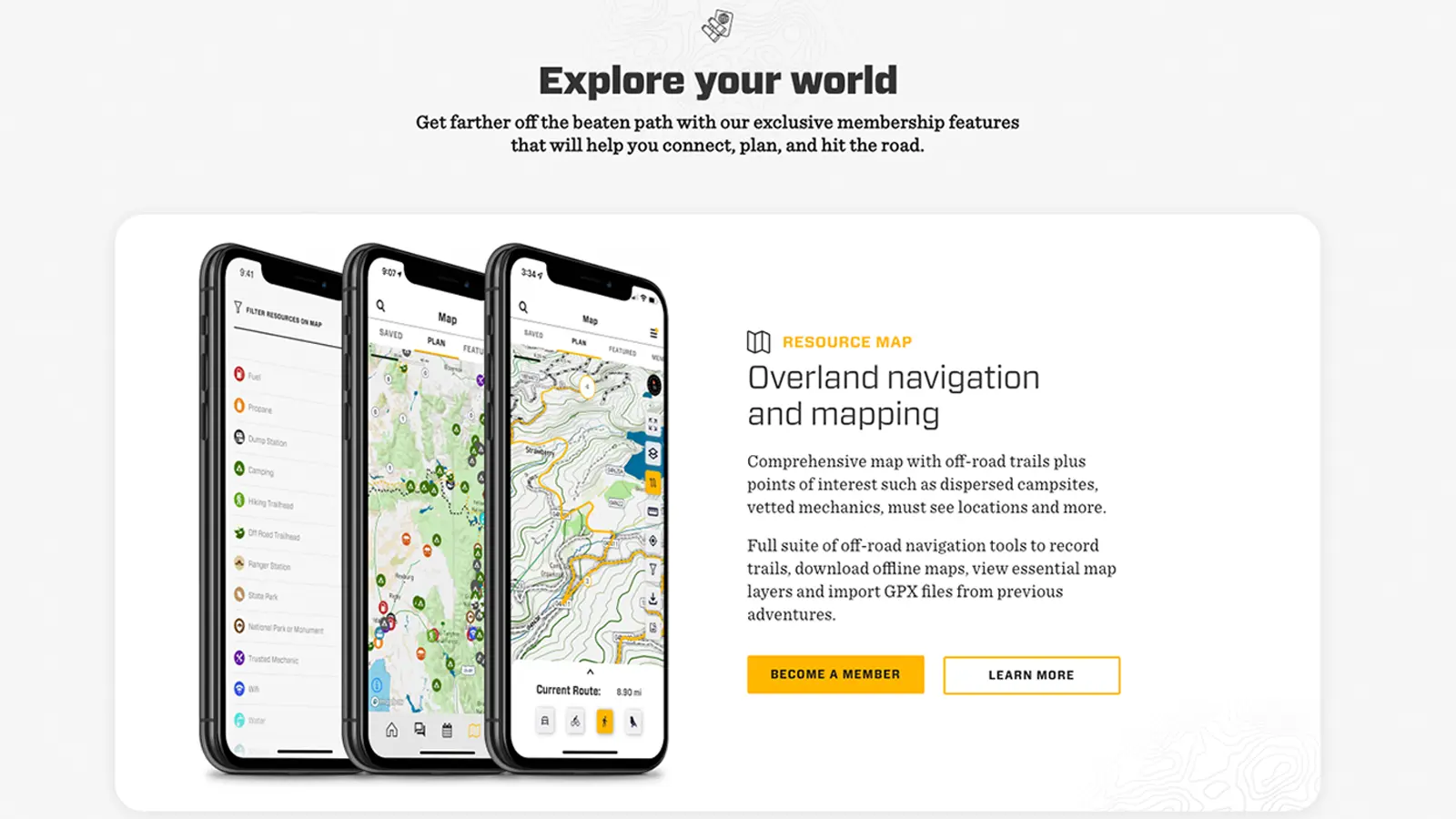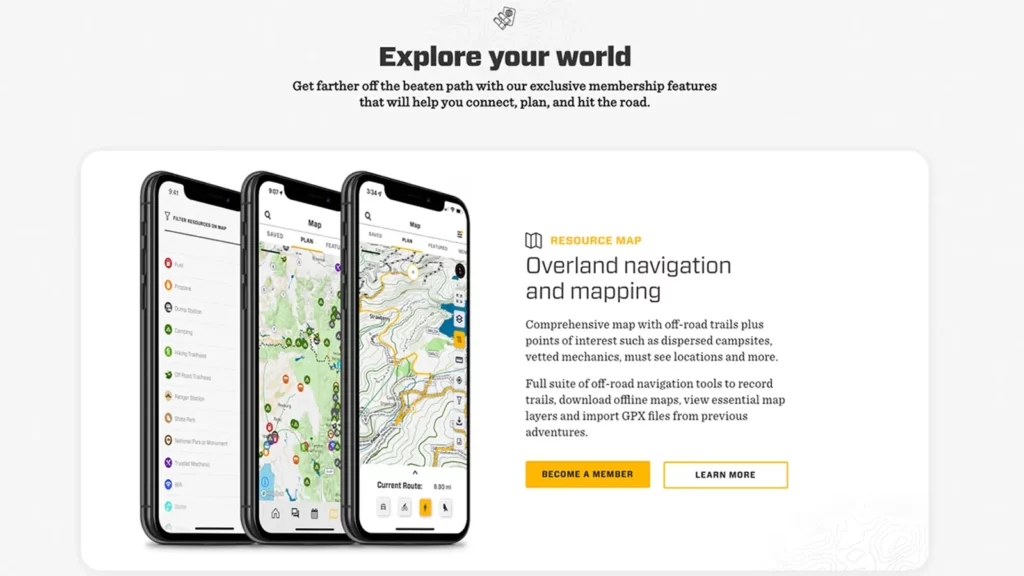 Overland Bound One
The Overland Bound One is an all-in-one overland platform created to help anyone needing adventure go farther and do more.
By combining on and off-road navigation, trip planning, and communication tools, our aim is to empower epic journeys of any duration.
As Overland Bound encourages people to trek down unpaved roads and explores remote locations. They also strive to instill land use ethics and good stewardship of public and private lands.
It can be as simple as packing out more than you packed in. For example, properly planning and researching an area to explore to ensure you are equipped to travel with minimal impact on the terrain.
Additionally, you can volunteer time to clean up an area you love. These are all ways to show appreciation for the land and protect access for generations.
Overland Bound and its members work closely with the US National Parks Service, National Forest Service, and Bureau of Land Management to restore, repair, and re-open trails.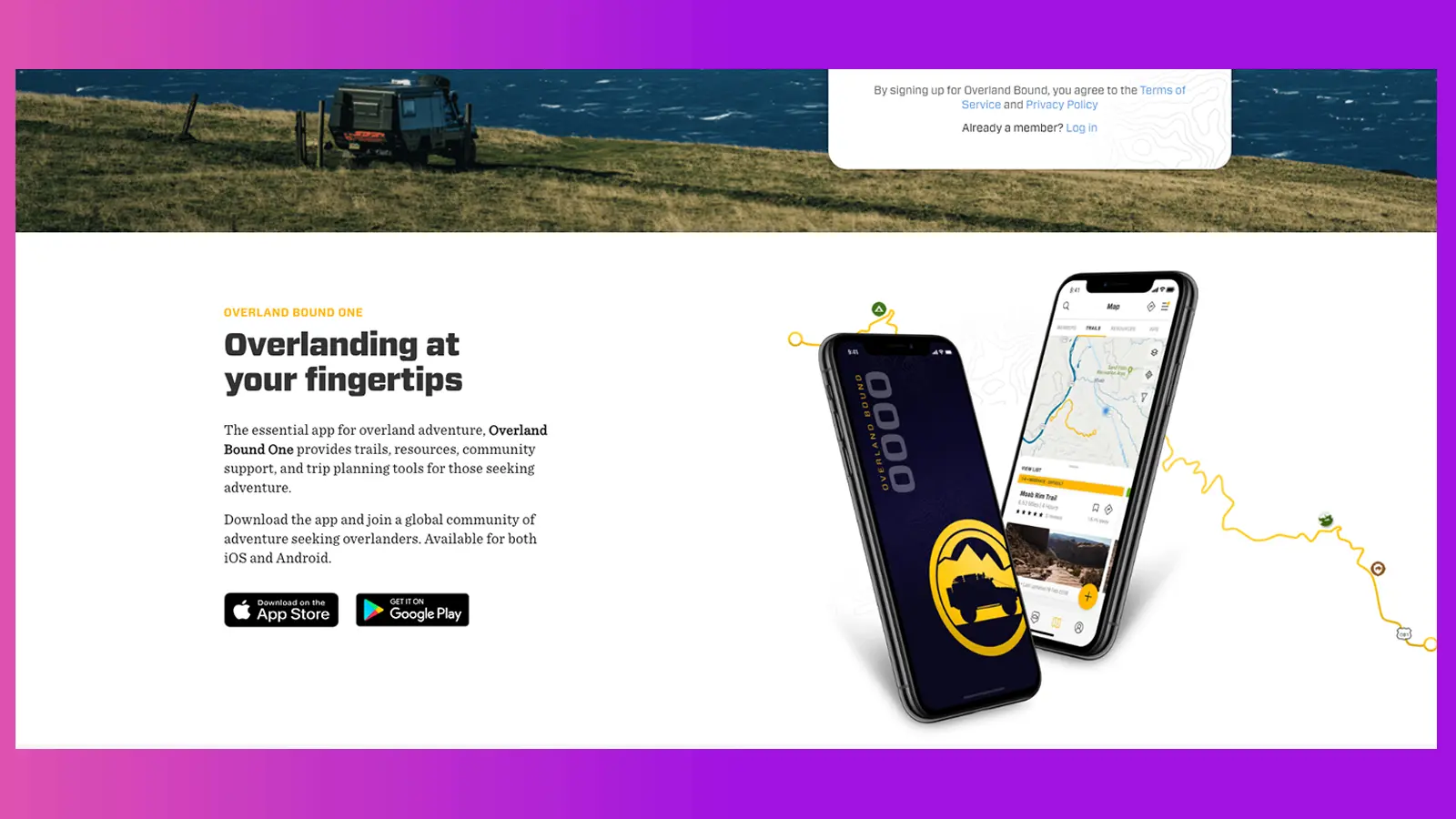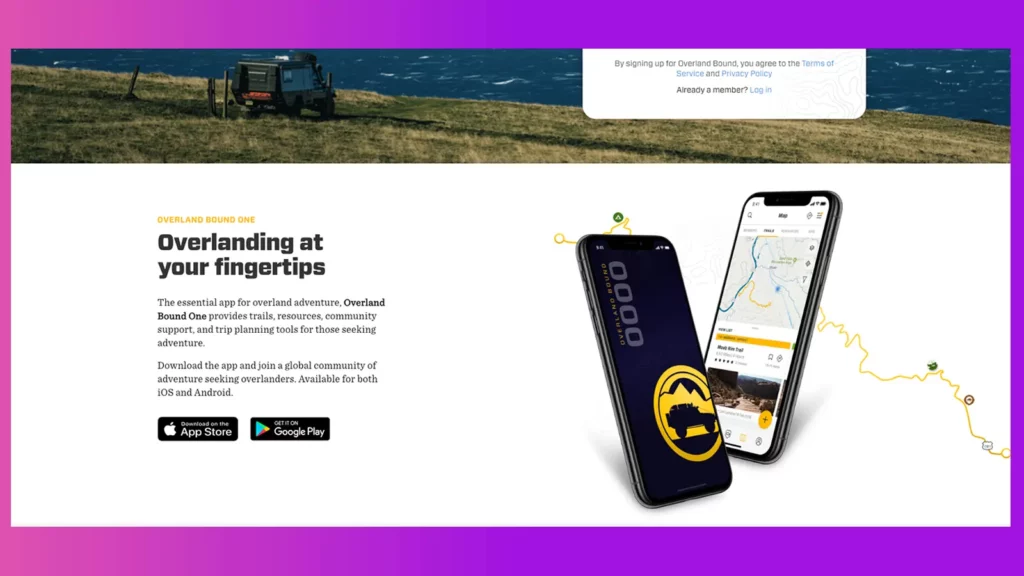 The Overland Bound
The Overland Bound Trail Guardian program has removed over 100 tons of garbage off public lands since 2018, with many more clean-up projects in the works.
Overland Bound has had tremendous growth since its inception, increasing sales by 75% in 2020 to $856K, for a total of $3.4 million. Recently the company was successfully funded on the fundraising platform Republic.
The Resource Map is filled with thousands of points of interest related to vehicle-dependent overland travel. It adds, is reviewed, and continuously updated by the Overland community.
Expedition Tier members have access to offline mode, map downloads, track recording, and more advanced mapping tools required to go farther and do more.
Michael Murguia founded Overland Bound in 2010 after devastating and life-altering events. Therefore, he sold his fancy car, bought a trusty Land Cruiser, and headed to the mountains. It changed his life.
Recently, Overland released v11.12 of Overland Bound One, and the response has been overwhelmingly positive.
The main focus of this release is their expanded and improved Route Planning and Sharing features and, as always, a host of quality of life improvements.
Have any thoughts on this? Carry the discussion over to our Twitter or Facebook.
Editors' Recommendations: