PAX Unplugged 2017 round up
I left the convention center feeling like that was the best PAX I ever attended.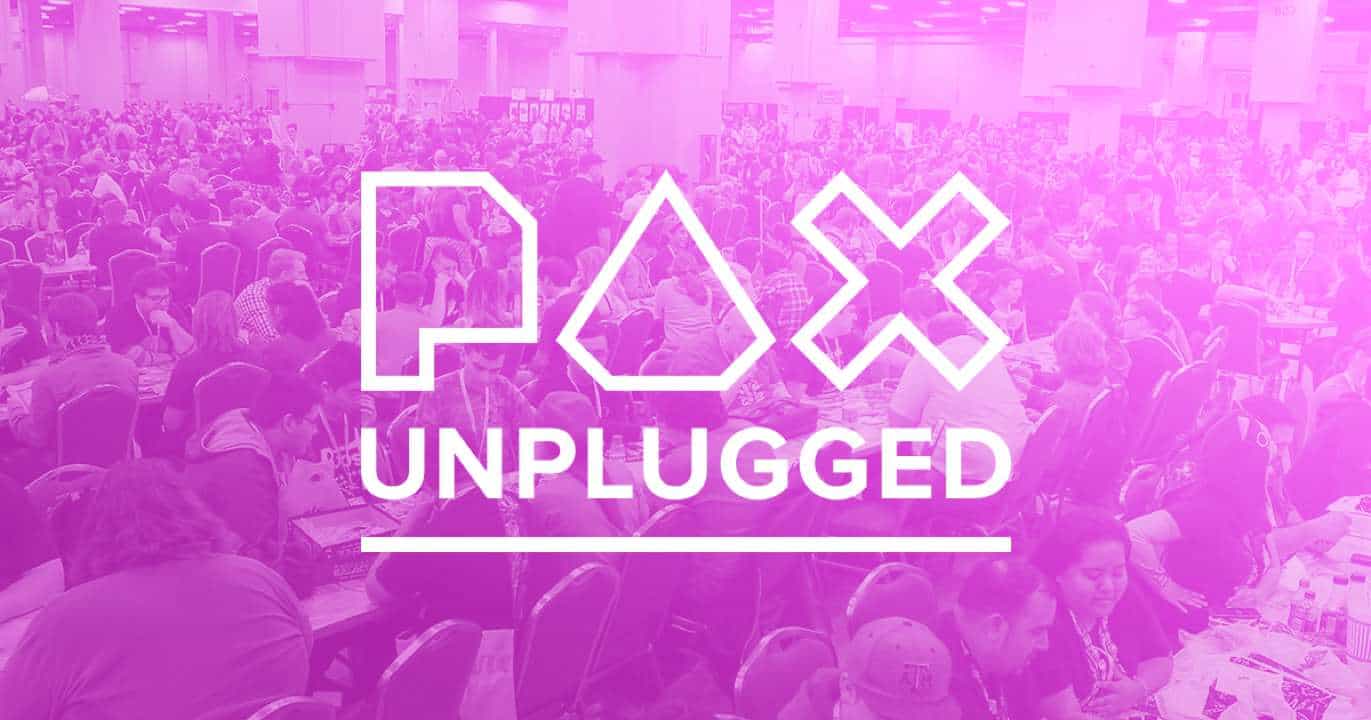 I have been a gamer all my life, but board, card, and role-playing games is another side of gaming that I never realized was there. It wasn't until I was in my early 20s that I really dove into the "analog" side of gaming. I am fortunate enough to have a close group of "gamer" friends in proximity to me so I can play these games. However, I know there are people out there who do not have the opportunity or likely-hood of having people to play with who are close.
This is where PAX Unplugged comes in.
Philadelphia is an excellent hub for the tabletop community. There are tons of shops to choose from, and some even specializing in specific games and genres. Small stores, online retailers, online outlets, and more flocked to the Philadelphia Convention Center to gather for the first annual PAX Unplugged. Insight with the always-growing tabletop community, the 3-day convention was also held to show coming up artists, game designers, and more. PAX has always showcased indie developers, but Unplugged took a unique approach to shattering the "nerd" and "noob" stigmas. We all know these stigmas are far from the truth, but what else could be done to bring legitimacy to the conversation? The convention organizers had an answer.
As soon as I walked into the main hall, all my expectations were blown. I saw 8-foot-tall banners displaying new board games, booths with crowds of people 10 feet deep, and tons of merchants lining the outside walls. I knew that this event was going to flooded with merchants, but I didn't expect to see so many different booths with popular online retailers like Wyrmwood and Kickstarter. Immediately I knew my wallet was going to be crying after this weekend.
There were different booths from first-time game developers, veteran game manufacturers, traditional card game retailers, and everything else in between. Within the first 10 minutes, I was playing a new card game called Collectors and Capers by Blue Heron Games. It is a set collecting, bluffing game set for 3-6 players. I was also shown some dice trays one of the founder 3D prints himself. This is just one example of the individual creativity found at Unplugged.
Besides the booths on the main floor, there were numerous rooms set aside for different gaming sessions. I took particular interest in White Wolf Publishing's Vampire: The Masquerade because I was in a couple of role playing campaigns that ran off this system. I spoke with one of the designers, and he was thrilled to be involved in conventions. He was also involved in one of the live-action role-playing campaigns that were going to be run that night. Not often do you see developers; nonetheless, designers, engaged directly with the community.
If you wanted to learn how to properly paint figurines, or sit at a panel to listen to experts, there were those as well. Some of the cast of Geek and Sundry's Critical Role took part in a panel and signing, and they attracted a mob that I saw similar to Hollywood celebrities. There was a line that had 300 designated spots for an exclusive signing with Matt Mercer, Marisha Ray, Liam OBrien,
Pretty great day at #PAXunplugged! Thanks to all the Critters who could make it out!! pic.twitter.com/2HimV6hIun

— Liam O'Brien (@VoiceOfOBrien) November 18, 2017
and Tallisan Jaffe that filled up in 2 minutes. As people walked away upset that they didn't get in line, Liam ran down the line high fiving fans to get them hyped for the event. I watched as people walked away holding their autographed memorabilia like a new-born child. I even saw a young boy walking away with happy tears running down his face and his father and mother shining the proudest of smiles.
After the event was done and over, I was drawn to one ultimate conclusion; tabletop gamers hold a passion I have never seen before. Seeing people of all ages walking around and feeling comfortable was an extraordinary sight to behold. To witness fans crowd around a group of people just to hear their voice is something that I never thought I would cherish.
The community relies on newcomers to develop new games to play and enjoy. On Saturday, there was a booth actually closed because they sold out of their stock. I walked out of the convention center with none of the games I wanted, because my bags were filled with different ones from new developers.
I left the convention center feeling like that was the best PAX I ever attended. I didn't feel forced to finish a game, and I certainly never felt rushed. Once a developer sat you down to play a game, you got a full walkthrough along with a full Q and A session, regardless of if you were press or not. Don't get me wrong, the PAX's that are video game focused are great and helped create some of the best memories of my life, but Unplugged seem to strum a special string in my heart.
Follow us on Flipboard, Google News, or Apple News