Paycom ranks among the world's most innovative companies in 2022
Paycom was among Fast Company's 10 most innovative companies in the enterprise category in 2022.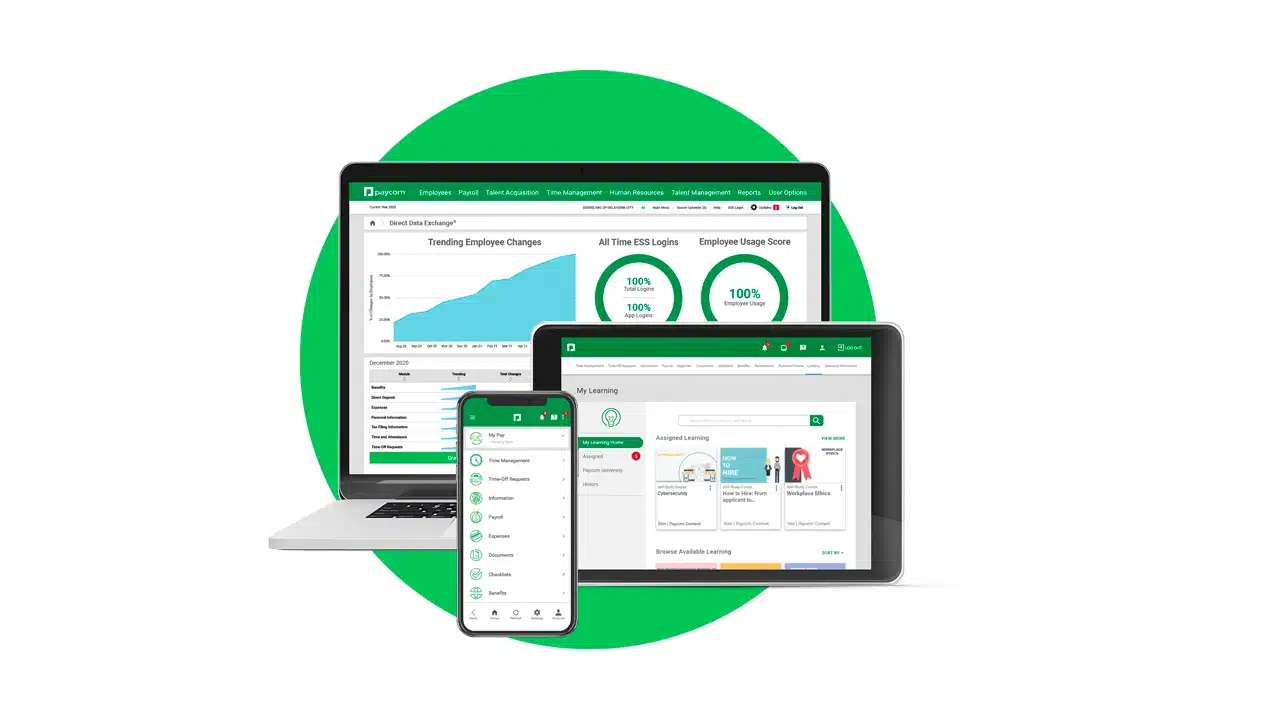 In the current age of technology, most routine business operations can be automated. More enterprises and people are increasingly becoming technology aware and moving to the cloud for the many benefits it offers.
It might be time if your business hasn't adopted this cloud-based technology. The right technology can simplify many business practices, from invoice management and HR talent acquisition to labor and payroll management.
With the right tools, business processes see improved efficiency, ensuring improvements to a company's cost efficiency. One enterprise offering such services is Paycom, based out of Oklahoma City.
Paycom has amassed many accolades for its technology, revolutionizing the human capital management industry. Paycom was among Fast Company's 10 most innovative companies in the enterprise category in 2022.
What Is Paycom?
Paycom is a leader in providing comprehensive human management software cloud-based services.
Paycom's most recent innovation, Beti, was emphasized as an industry-first technological solution that empowers the employees of a company to manage their own payroll.
Beti offers a new level of convenience to accounting and human resources teams, with employees able to comprehensively manage their own payroll.
With Paycom and Beti, employees can manage their own timecards, benefits, expenses, vacation requests, and pretty much every major HR task comprised within payroll.
Fast Company ranked Paycom seventh in the enterprise category among other such notables as DocuSign and IBM. Paycom was the only company representing the Payroll and HR technology or services space.
Chad Richison, CEO and founder of Paycom, is proud that Paycom ranks among such an elite group of cutting-edge businesses.
He notes that since the company was founded, he and his team have been driven to challenge the status quo to transform how businesses engage with their employees.
He was also happy to hear that Paycom was listed among the most trusted companies in America and asserts that this distinction is a testament to his team's client-focus work.
What Is Beti?
Paycom's newest technology is Beti (Better Employee Transaction Interface), allowing employees to manage their own payroll.
Beti automates and streamlines payroll activity by empowering workforces to manage their data. It significantly reduces the errors behind costly retroactive adjustments, such as direct deposit reversals, ledger corrections, wire transfers, rushed manual checks, etc.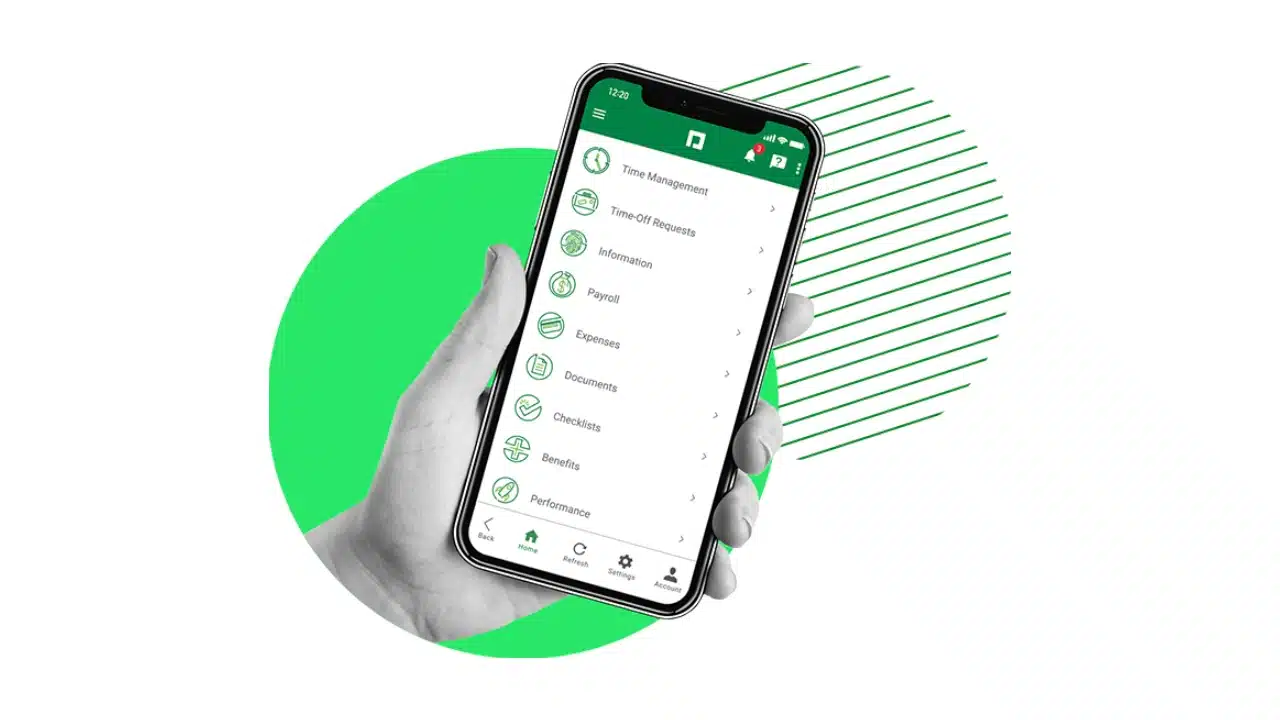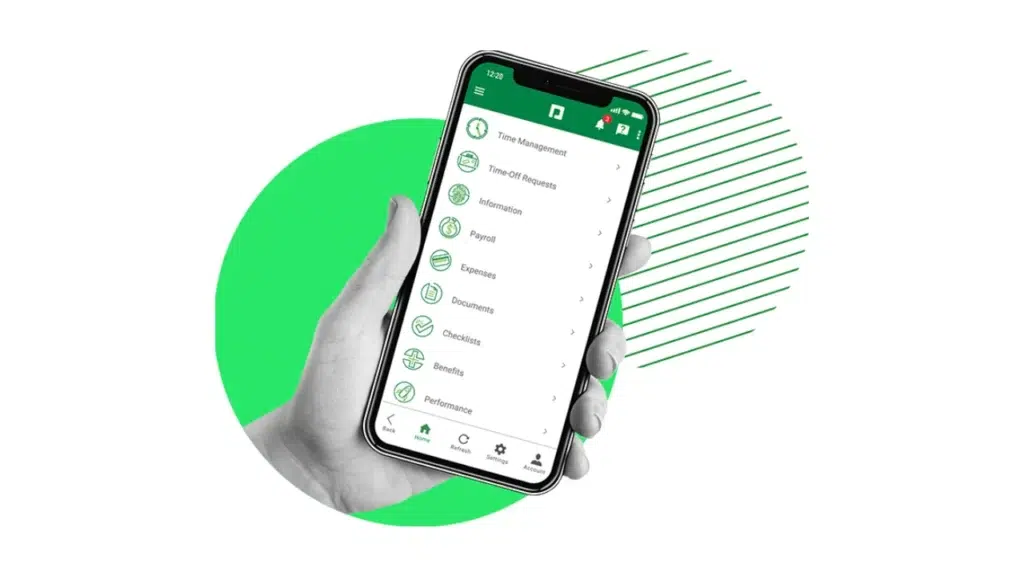 First available in 2021, Beti further automates the payroll process by allowing employees to access, view, verify, troubleshoot, and approve their paychecks before payroll is run.
Employees already handle most other aspects of compensation — such as completing timecards, submitting expenses, making PTO requests, and managing benefits — empowering them to manage their payroll is the next logical step forward.
Beti also increases convenience for accounting and HR professionals by improving efficiencies and minimizing payroll errors. With Beti, companies avoid voids and manual checks, direct deposit reversals, and wire fees.
Employee Benefits of Using Beti
Employees receive alerts from Beti when action needs to be taken to ensure that errors are resolved before payday.
Beti informs employees upfront of take-home pay amounts, empowering them to avoid overdrawing their checking accounts.
Beti provides transparency regarding any changes in payout amounts due to expenses, tax withholdings, and more.
Beti offers employees full insight into their paychecks before payroll is run. This includes a visual of all deductions, allocations, expenses, and updates on the employee self-service.
Transparency is a huge factor in the success of Paycom's technology. It should be very easy to understand how Beti can provide an overall boost in team morale based on its ability to clarify simple changes to an employee's paycheck.
Final Thoughts
According to David Lidsky, the deputy editor at Fast Company, the most innovative companies, like Paycom, play a vital role in addressing the pressing issues facing the professional world and society as a whole.
These include fighting climate change by championing and encouraging decarbonization efforts, helping people connect, and easing strains on the supply chain, among many, many others.
About Paycom
As a payroll and HR technology leader, Oklahoma City-based Paycom redefines the human capital management industry by allowing companies to navigate a rapidly changing business environment effectively.
Its cloud-based software solution is based on a core system of record maintained in a single database for all human capital management functions, providing the functionality that businesses need to manage the complete employment lifecycle, from recruitment to retirement.
Paycom can serve businesses of all sizes and in every industry. As one of the leading human capital management providers, Paycom serves clients in all 50 states from offices across the country.
Visit Paycom's website for more information.
Have any thoughts on this? Let us know down below in the comments or carry the discussion over to our Twitter or Facebook.
Editors' Recommendations: