The tiny PIQO projector features high definition picture quality and apps like Netflix
Take a projector anywhere.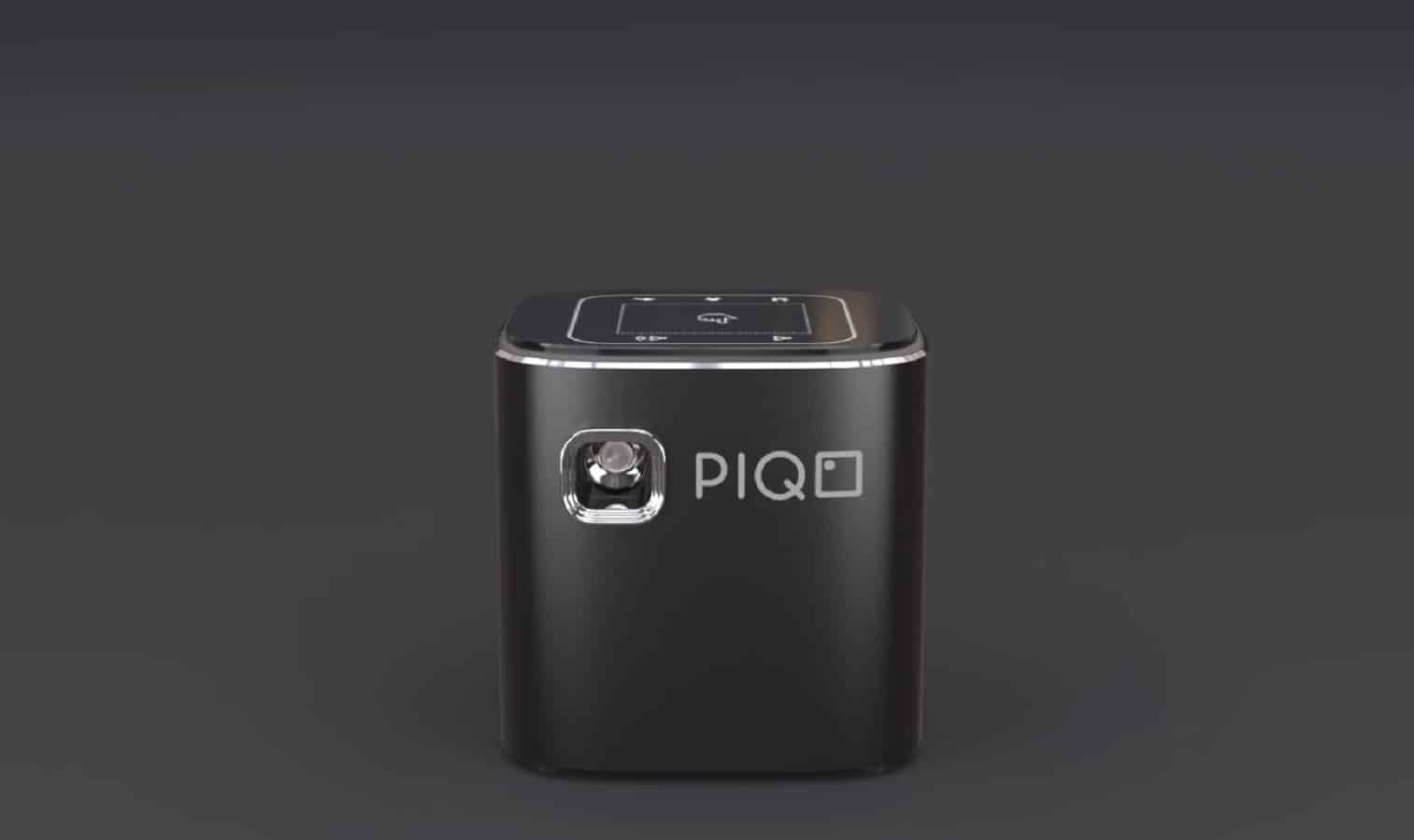 When I think about projectors, my mind immediately jumps to my days at school, where some rooms had those old and giant projectors, which would take up a lot of ceiling space. Some of them even made irritating amounts of noise while functioning, which made them extra annoying when it came time to watch something on them.
Jump a couple decades forward and technology has obviously advanced quite a bit, and that includes the projector industry. So much so that those old projectors are (thankfully) a thing buried in the past – at least that is what anyone will think after taking a closer look at PIQO, a tiny projector in the shape of a 2-inch cube.
Check out the PIQO
Despite its minuscule size, PIQO is really packed with features: 1080p HD picture quality, built-in Hi-Fi speaker, Bluetooth, offline storage, and huge battery life are just a few examples. But one of the most interesting features of this small projector is the fact that it runs on Android, so popular apps like YouTube or Netflix are easily and readily available for users to enjoy.
Regarding the aforementioned huge battery life, it clocks in at 5 hours of video playback and 50 hours of music playback. It also charges really fast, with 15 minutes of charging providing 1 hour of video playback. The projector is controlled via a touch panel on top, which allows users to select and set the most used functionalities, like volume adjustment, with simple gestures and clicks.
More about the device
PIQO is universally compatible, which means that it can project the contents from just about any device. This makes it a perfect projector for almost anyone's needs, from a simple movie or game to a business presentation – also thanks to its 200 lumens of projection power, making it suitable for most lighting conditions.
This projector has definitely found a place with consumers, judging by the Indiegogo campaign that is currently underway. With still well over 20 days to go, over $750,000 have been pledged so far – way over the initial request amount, clocked at $10,000. Also in the campaign, PIQO can still be obtained for discounted prices, starting with some at over 50% off for less than $400, so be sure to check that out.
What do you think of the projector? Would you use one? Let us know down below in the comments or carry the discussion over to our Twitter or Facebook.
Editors' Recommendations:
Follow us on Flipboard, Google News, or Apple News