An ex-NFL player is launching an app to help Americans understand politics
The U.S. probably needs it tbh.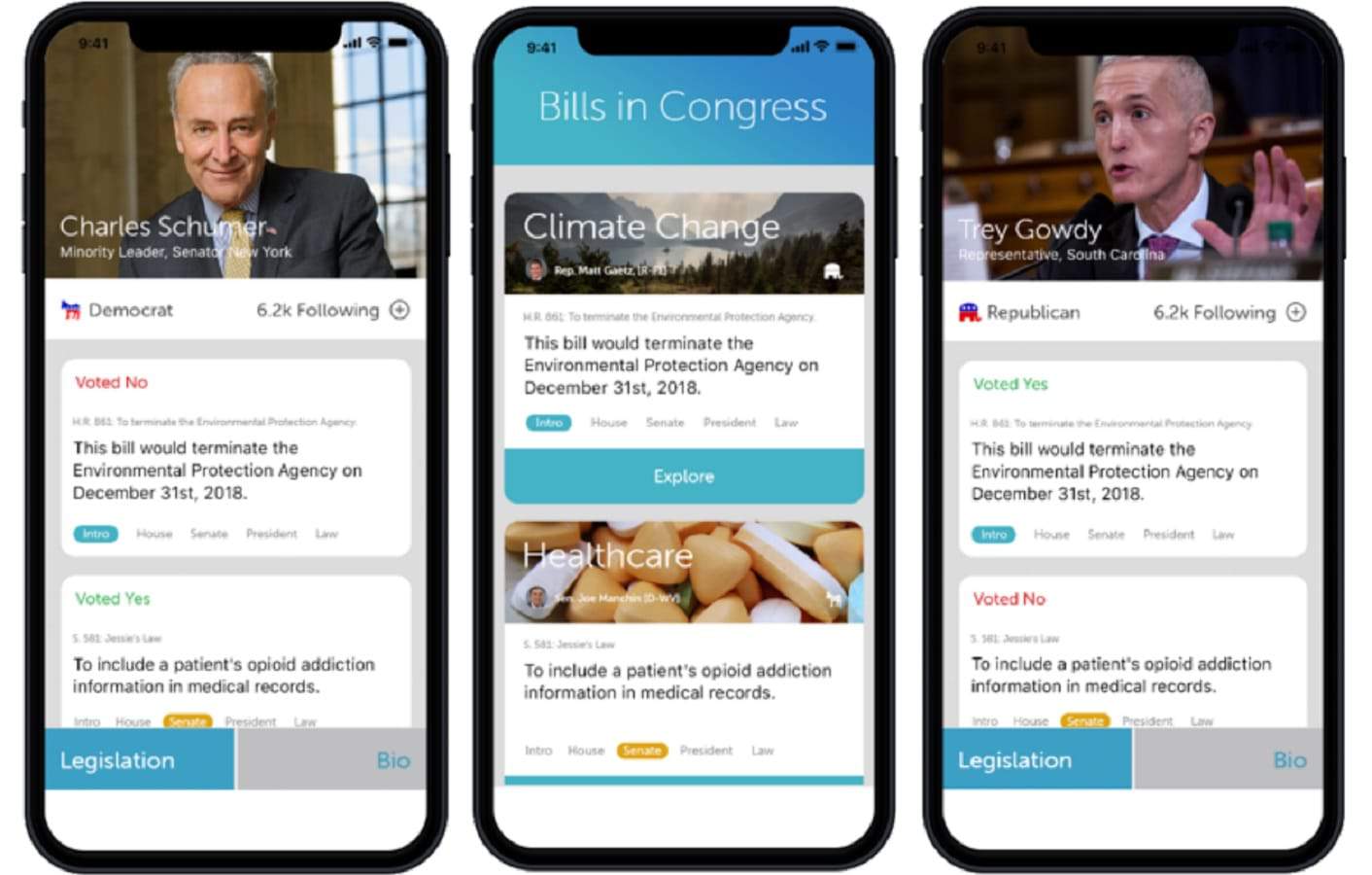 We all know that the U.S. political system is not the easiest to understand, even for some Americans themselves. Adding to this, the fact that today we have lots of fake and misleading news increases not only the difficulty for people to understand what is really going on but also leads to a growing disinterest from citizens.
Understanding all these problems, (former) NFL player Walter Powell Jr. decided to turn down multiple offers from NFL teams to instead build and launch an app that could help American voters have a better overview of the U.S. politics and also clear some misconceptions and misinformation brought on by fake news: the app is Politiscope.
More about Politiscope
Along with his brother Brandon Williams, a former NFL player himself, Powell Jr. launched this app with one simple goal: to provide politics-related information to the general public, in a way that is not only simple to understand but also stripped of any bias and false claim, including information about each elected official and their actions, as he explains:
At this time in our nation's history, having accurate information on the voting records of our leaders easily accessible and non-partisan information about the bills being pushed through Congress is more important than ever before. A claim of 'Fake News' from the current national leaders in response to unflattering news threatens this nation's democracy and the concept that this great nation was built upon.
Inspiration behind the app
Part of the idea for this app came because of Powell Jr.'s football background. As most people are well aware, there are numerous websites and other sources from which you can look for a specific player and access all kinds of information and statistics about him.
Powell Jr. thought it would be a good thing to have something similar for politics, especially because sometimes there are several elected officials that most people have never seen or heard about, let alone knowing what their work has been like.
With Politiscope, voters can access simple breakdowns of bills and their impact, track legislation from the bill to law transformation, check profiles of politicians and also their voting records and if these voting records are aligned to their electoral promises. For the future, Politiscope wants to make it possible for voters to register via the app itself, which would make the process way easier and thus help for increased voter turnout.
Plan on checking the app out? Let us know down below in the comments or carry the discussion over to our Twitter or Facebook.
Editors' Recommendations:
Follow us on Flipboard, Google News, or Apple News