Popcorn Time makes its way to iOS
The popular "Netflix for pirates," Popcorn Time is now available for iOS devices. Don't worry, you won't have to jailbreak your phone, either.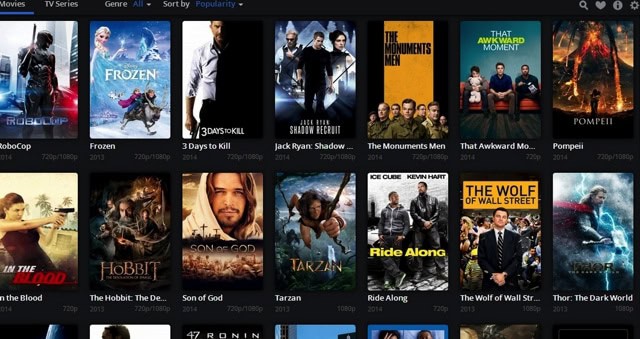 Popcorn Time, the service highly acclaimed for being the "Netflix for pirates," is making its way to an iOS device near you. If the name Popcorn Time doesn't ring a bell, it's basically a streaming video service that feeds pirated content directly onto your mobile device or PC without having to go through the tiresome hassle of waiting for a torrent to download. You just click what you want to watch, and boom, the movie of your choosing instantly streams right in front of you.
Surprisingly enough, Popcorn Time has been available on Android for quite some time now. However, iOS fans want join in on the fun, too. Although it was possible to run the app on an iPhone or iPad, the device would have to be jailbroken to use it. I would probably guess this isn't something the average user would be interested in doing with their precious little smartphone. I mean, I don't blame them.
So now, iOS users have the luxury of getting to download the app via an application, meaning you won't have to sacrifice your phone to the gods if you want to watch the latest movie titles.
KnowTechie got a chance to mess around with Popcorn Time on iOS, and I must say, it worked pretty flawlessly. Although the app did pretty much everything it said it would, it still needs some work. I found the app to lag a little bit, at times. When it wasn't lagging, I was distracted by the over-sized buttons on the app's interface. I know these are little things, but still, they're things I wouldn't write home about. Again, I'm knit-picking here, but if I had a choice I would preferably run this app on an Android, since it seems they still need to figure out all the kinks.
You can currently find the installer here. However, you can only download it with a Windows PC. We should see something for Mac sometime later in the month.
Follow us on Flipboard, Google News, or Apple News