Post Intelligence brings machine learning to your social media management
Post Intelligence utilizes AI and deep learning to make you better at social media. It's simple, easy, and free to use.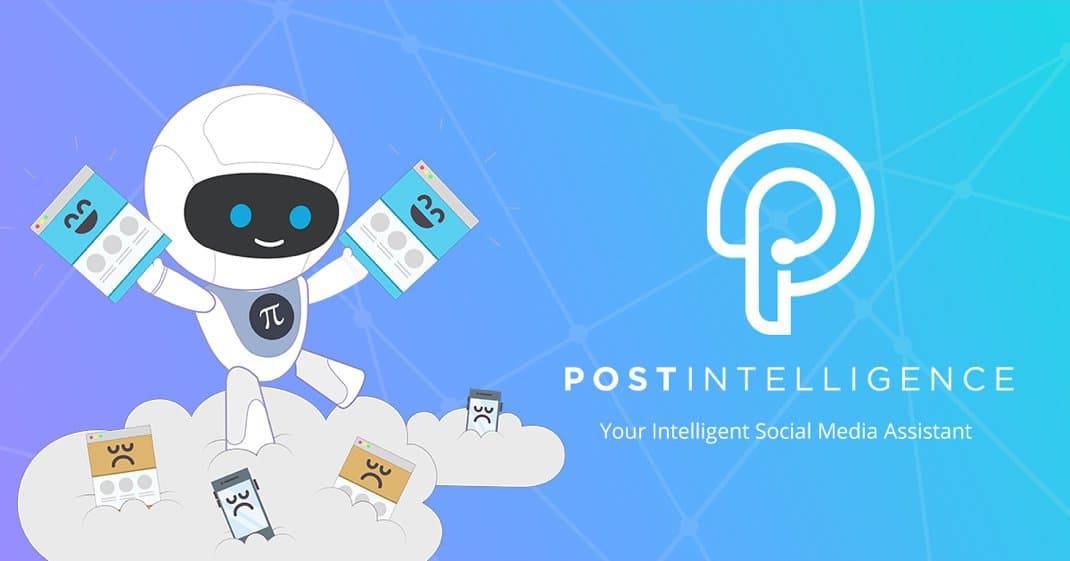 It's 2017 and it is beginning to seem that nothing is safe from artificial intelligence. From assisting in sales to the quality of life products like the Amazon Echo, we're starting to see intelligent products and services in nearly every industry and sphere. Social media can now be included in that list. Post Intelligence, founded in 2016, is looking to take your social media profiles to the next level through the use of artificial intelligence and other, more traditional, social media features.
Think of Post Intelligence as your own personal assistant for many of your social accounts. These include Facebook, Twitter, and Pinterest, with Snapchat and Instagram integration on the way, as well. With PI, there are your basic features, things like scheduling posts and multi-channel posts, but, honestly, you can get those types of things with something like Hootsuite. Where this service really excels is in all of the additional services and features that make use of their advanced artificial intelligence and machine learning technology.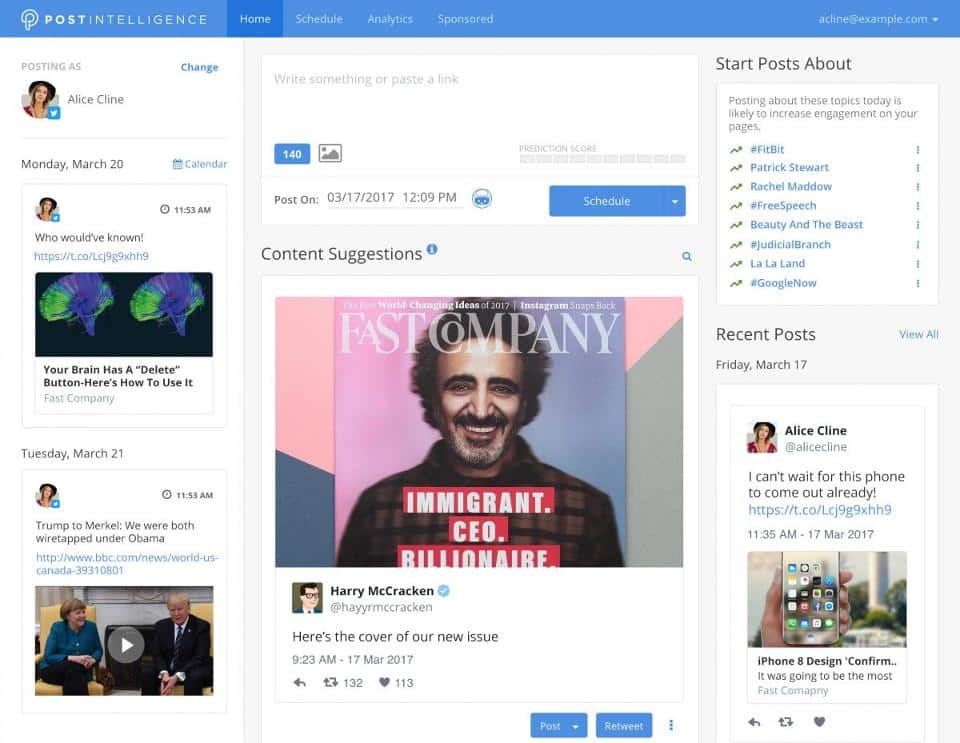 Post Intelligence can crunch numbers and analyze your entire social media presence to make sure the content you're posting is engaging and the right fit for your audience. It will help you find relevant and fresh content to share with your fans and friends. Getting ready to post something and you're unsure about engagement? PI will use the information it has gathered about your posts to decide how well it will do. Never post a dud meme again. The service will also identify what types of content your followers are engaging with and offer up your own personal "trending topics" that you can look through to get ideas on new posts for your accounts.
That's not all, however. While it isn't live yet, there are already big plans for the future of Post Intelligence. Voice recognition is on the horizon and it brings, even more, potential to an already useful product. You'll be able to schedule and craft tweets by simply talking to the app. "PI, craft a tweet about the minimum wage increases plan in 2017," and eventually, once it really understands you, "PI, I'm going away for the weekend, please schedule some posts until I get back." While this feature is still a little ways out, it's an interesting concept that will be interesting to watch unfold.
Created by former Google executives Bindu Reddy and Arvind Sundararajan, Post Intelligence has the potential to be the next big powerhouse in social media tools. With artificial intelligence and machine learning, PI will only get smarter the more you use it, leaving almost limitless possibilities to your brand and channel growth. Add to that the fact that the advanced analytic tools can be used by existing brands and corporations to prove that your social presence is worth the manpower and investment, and you have a real winner on your hands.