Power up to 5 devices fast with the ALLDOCK HybridX wireless charging & docking station
ALLDOCK HybridX is available now for pre-order on Indiegogo.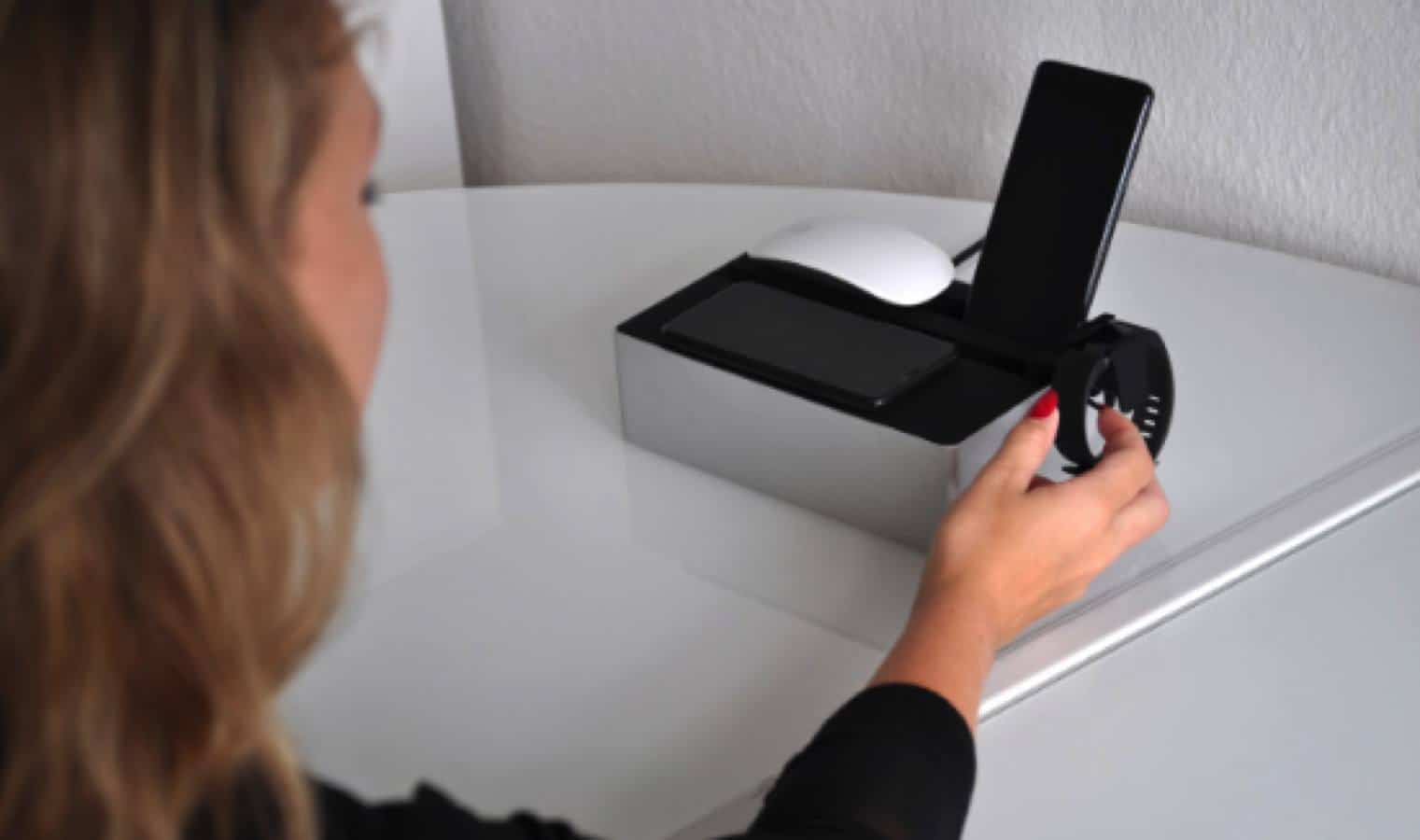 The ALLDOCK HybridX is the newest elegant charging solution from Dittrich Design that has a home for all of your devices. Combining form and function, ALLDOCK was designed as a statement piece that not only serves an extremely useful purpose, but it will really stand out in your home or office, without taking up too much space.
With ALLDOCK, users can charge up to 5 devices simultaneously, but Dittrich Design has taken into consideration those who have more. Since it is equipped with 3 amps per port for super-fast charging along with overvoltage and overheating protection, you can charge everything in about 45 minutes and move onto your next round of devices.
And, you don't need to be an Apple owner to use it. ALLDOCK is universally compatible and boasts the ability to charge anything from your Fitbit to your gaming controllers.
In addition to the ALLDOCK station, Dittrich Design has also made available 'ALLDOCK To Go." This is a powerbank for whenever you need a charging solution on-the-go. The power bank can perform two full charges wirelessly before it needs to be powered up again. When it does, simply pop it back into the docking station.
ALLDOCK HybridX is available now for pre-order on Indiegogo. Backers can choose between three different high-quality designs including white, black or the high-end solid anodized silver aluminum shell with a polished black top.
They are shipping worldwide from manufacturers in the U.S., Australia, and Germany.
What are your thoughts on this? Let us know what you're thinking down below in the comments. 
Editors' Recommendations: