Primo Android Data Recovery: The ultimate data recovery software for Android
Primo Android Data Recovery gets back what you lost from your Android phone or tablet, no matter what the situation may be.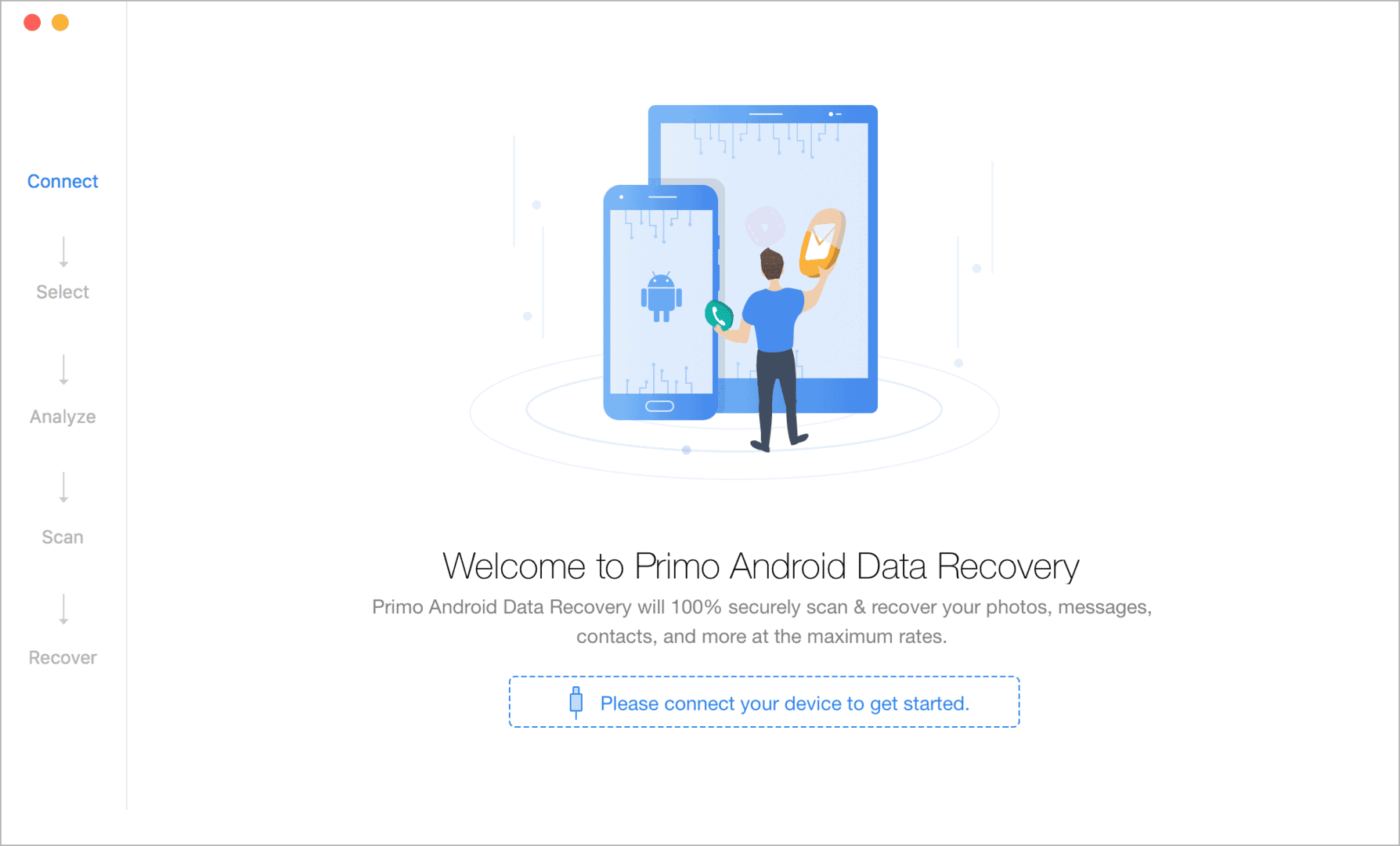 Have you ever lost any important documents on your Android Device? There are hundreds of recovery applications that can be used to recover your lost files and, it can be frustrating to look for a reliable recovery tool.
Primo Android Data Recovery is a free Android data recovery tool designed to have a high recovery rate and speed.
Overview
Primo Android Data Recovery is a one hundred percent free data recovery tool for Android. It provides a fast way to scan and recover deleted photos, messages, videos and more. It was created by PrimoSync, a team that focuses on creating IPad and iPhone software. PrimoSync is also the creator of Primo iPhone Recovery Tool. In fact, Primo Android Data Recovery was created after Android users also requested a recovery tool to retrieve their accidentally deleted data.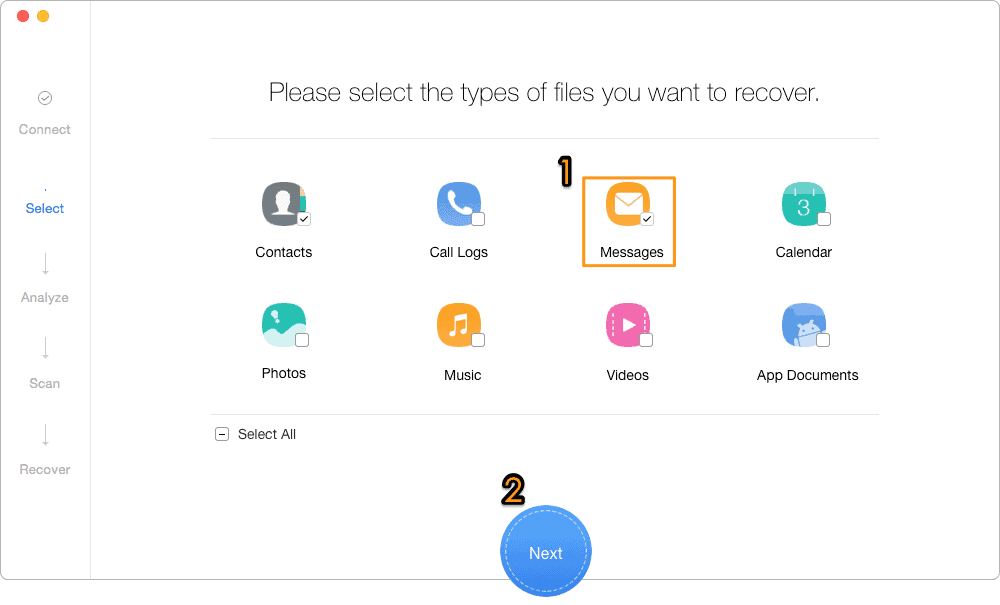 Features:
High Compatibility with Different Android Devices
Android is an open source operating system used in many different brands of tablets and smart phones. PrimoSync created Android data recovery tool to be compatible with up to six thousand different Android devices. A few examples of these Android devices are popular brands like Samsung, LG, Motorola, Huawei, and Google.
There are two scan modes that you can use. The first mode is the Quick Scan mode and the second is the Deep Scan mode. In Quick Scan mode, there is no need to 'root' your device, and the files are saved in a readable format on your computer. In Deep Scan, you have to 'root' your device. Deep Scan might seem inconvenient because of the required root access. But using it provides a higher recovery rate for your files. PrimoSync also claims that Deep Scan can find even hidden files on your Android device.
Procedure
Primo Android Data Recovery outlines the procedure to be followed in three easy steps.
Step 1
Open the application on your computer and connect your Android device. If your android device cannot be detected, the image below will be displayed.
If your Android device is detected, you will be re-directed to the screen below. You will then be able to choose the type of file that you want to recover. 
Step 2
Connect, Choose, and Scan
In this step, your device will be analyzed. The analysis will only take a few seconds.
Choose the Quick Scan option. After that, the screen below will appear showing that your device is being scanned. 
 Step 3
After the scan is complete, the results will be shown. You can then preview the files that can be recovered. Check the tick boxes and click Recover. Your chosen files will then be recovered.
Finally, your deleted files are recovered.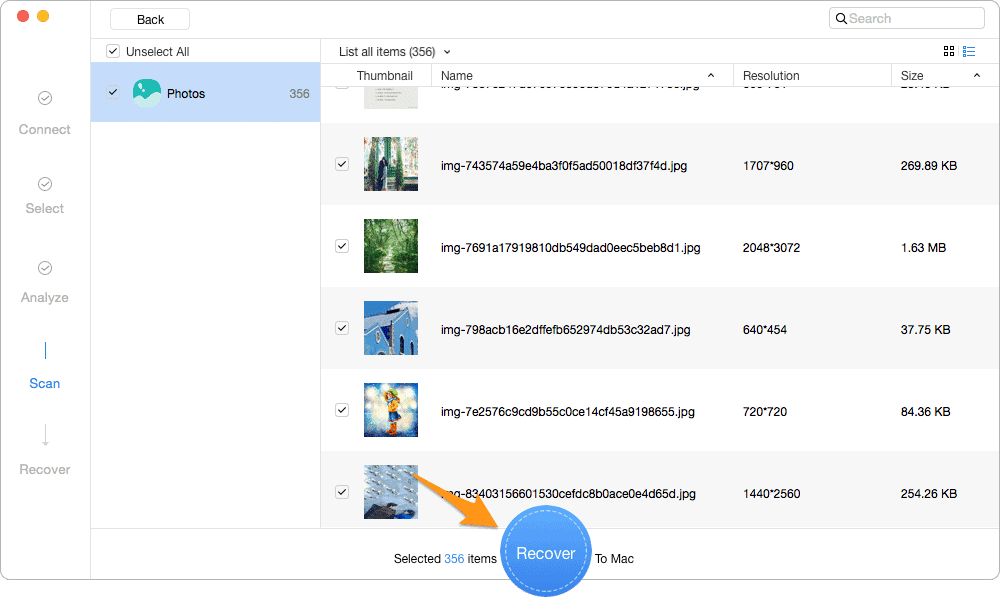 Advantage:
Price – It's 100% Free!
Primo Android Data Recovery is available for free. It is not a trial version and there are no limitations. There are no hidden fees or any in-app purchase needed. It is completely available without any charges. You can even download the software directly from their website.
User Interface – Simple to Use
The User Interface is simple and easy to navigate.
Speed – Quick Data Retrieval
Primo Android Data recovery features a swift data recovery process. It is capable of finding and retrieving your lost data within a few minutes.
Supported Files – Multiple Variety of File Types are Supported
Unlike other Android recovery tools, Primo Android Data recovery is not limited to recovering photos and videos.
Here is a list of other file types supported by this recovery tool:
Call Logs
Contacts
Calendar
Messages
Documents of Applications
Process – Simple Process of Retrieval
Primo Android Data Recovery offers a three step process to retrieve your deleted data. With only a few clicks, you will be able to get your lost data back.
Disadvantage:
Newly Released Product
Primo Android Data Recovery is a new product. There might be some bugs. But that also means that there is plenty of room to improve this already great product.
Conclusion
Primo Android Data recovery is a reliable recovery tool. It supports retrieval of various files. You can retrieve your files quickly by following three simple steps. Finally, Primo Android Data Recovery is free. Download it here.