PXN V9 racing wheel Review
If you're searching for a gaming wheel on a budget, the PXN V9 falls short of other solutions available at this price point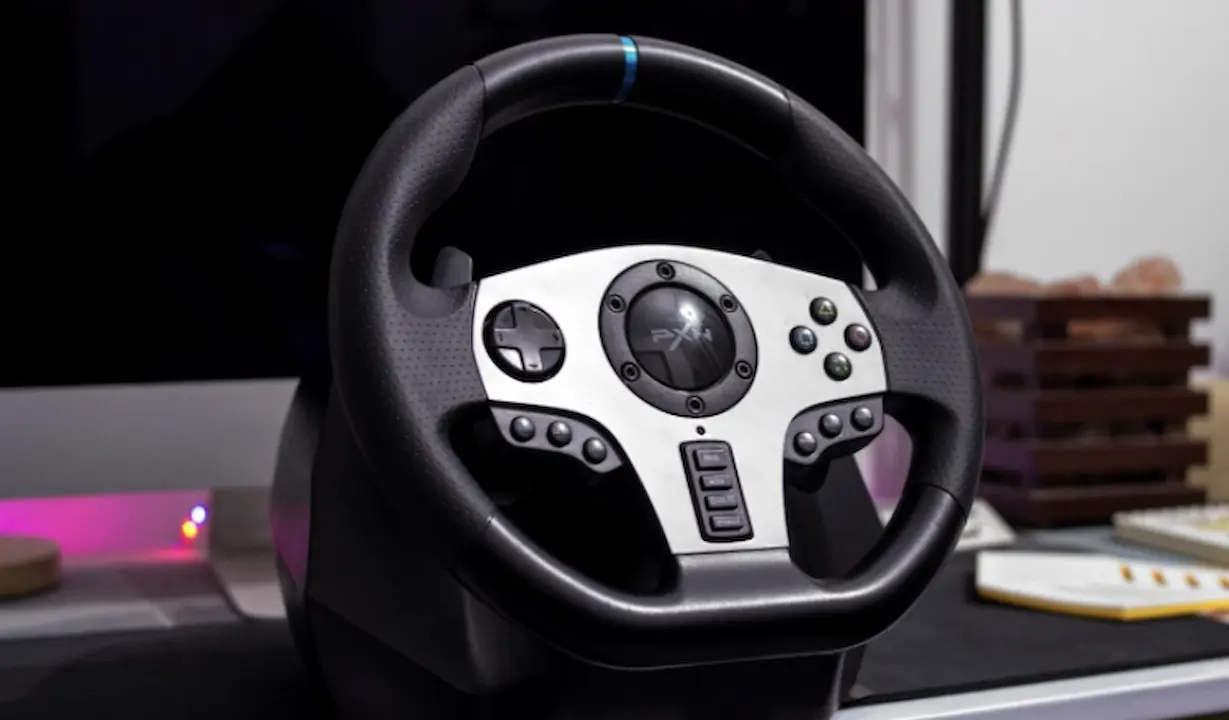 Playing racing games with a controller is a thing of the past now. I've invested in a variety of gaming accessories to improve my overall gameplay experience for a more realistic feel, especially for ETS.
Starting from arcade sticks to rhythmic game controllers, and now racing wheels, they have all changed the way people experience and enjoy video games in new ways.
Steering wheels are the most popular choice for racing games these days, and with a myriad of options available on the market, it gets overwhelming to find the best racing game wheel.
It is not just about the aesthetics, but there are numerous factors to be considered when it comes to the right setup, compatibility, steering construction and build, pedals, and the shifter. Not to forget the controls and convenient settings, there is a lot to look out for.
READ MORE: The best equipment for your sim racing rig
I mainly got PXN V9 for Euro Truck Simulator a while ago and here is what I really liked about it, along with a few things that could have been better. If you are looking for a decent price on a racing game wheel for beginners, you will love PXN V9.
With a price tag of around $200, the PXN V9 is a good entry-level racing wheel. If you consider that it comes with a wheel, a pair of pedals, including an additional clutch, and even a 6-speed manual shifter, it seems to be a really decent deal to me.
The Good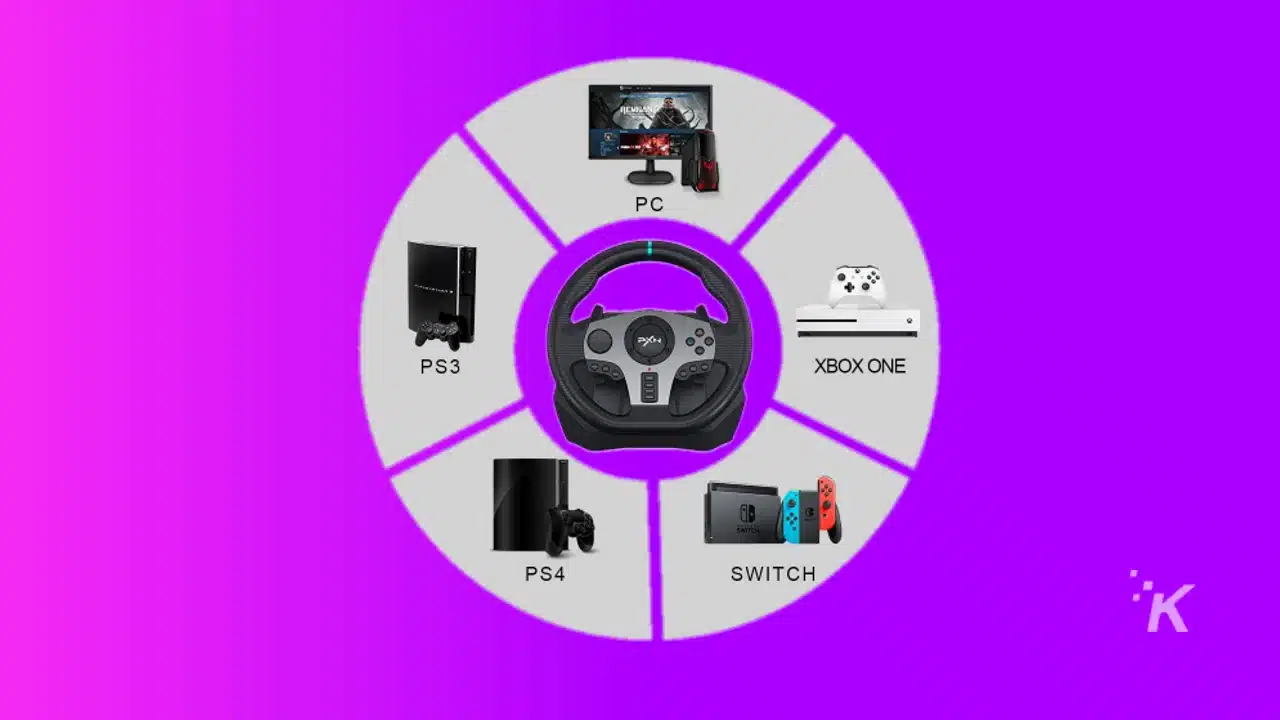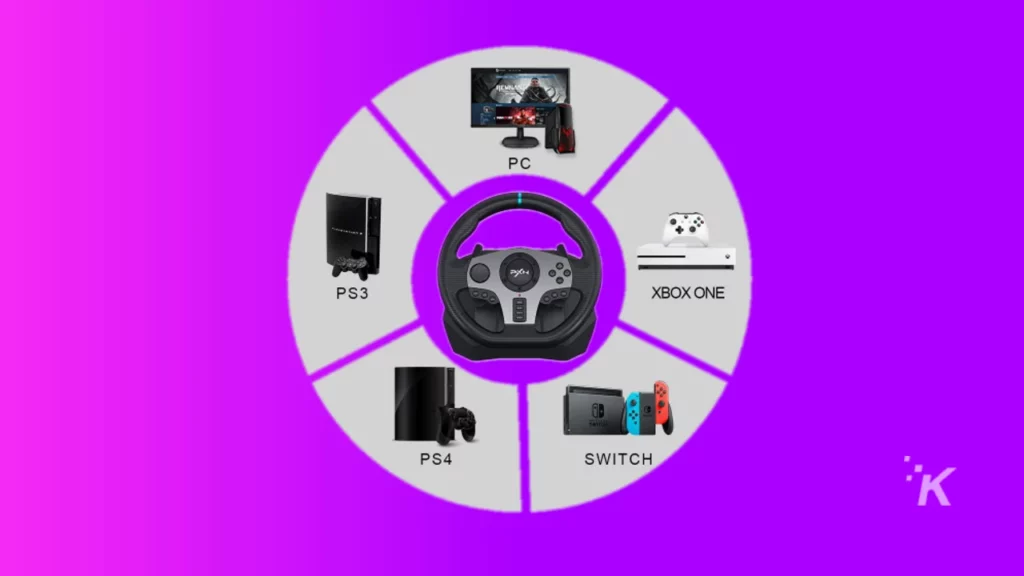 Multiplatform Compatibility
I really love its compatibility with multiple platforms that offer more versatility. It works seamlessly with my PC and PS4.
However, it is compatible with Xbox One, Xbox Series X and S, PlayStation 3, and Nintendo Switch platforms. However, for a PC, you need to have the Windows 7, 8, 10, or 11 operating system.
Configuration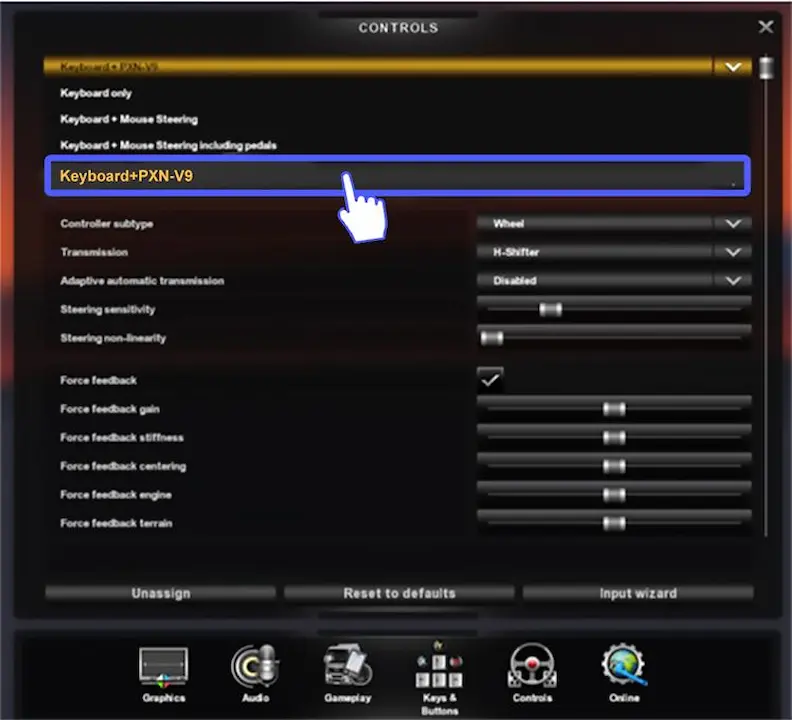 The wheel is compatible with both Direct Input and X-Input, and it connects to the computer through a USB-A connector. X-Input is the most recent API standard, while D-Input is an earlier API standard. If one way of playing a game does not work, try the other.
Toggling between the two modes is accomplished by pressing and holding the "Mode" button for three seconds, then disconnecting and re-joining momentarily to check if the transition has been completed successfully.
Setup and installation
The PXN V9 racing wheel is made of non-slip ABS material with a matte finish that offers a quality feel. Moreover, the built-in dual vibration is highly commendable.
However, it enhances the realistic feel on the road and contributes to a more pleasurable and long-lasting gaming experience on the PS4.
In addition, with seven powerful suction cups and a U-shaped attaching frame, the wheel sits up on the surface securely.
For gamers, the use of PXN V9 racing wheels comes in very useful very often. Moreover, the "V9 Tools" app works beyond what I was expecting.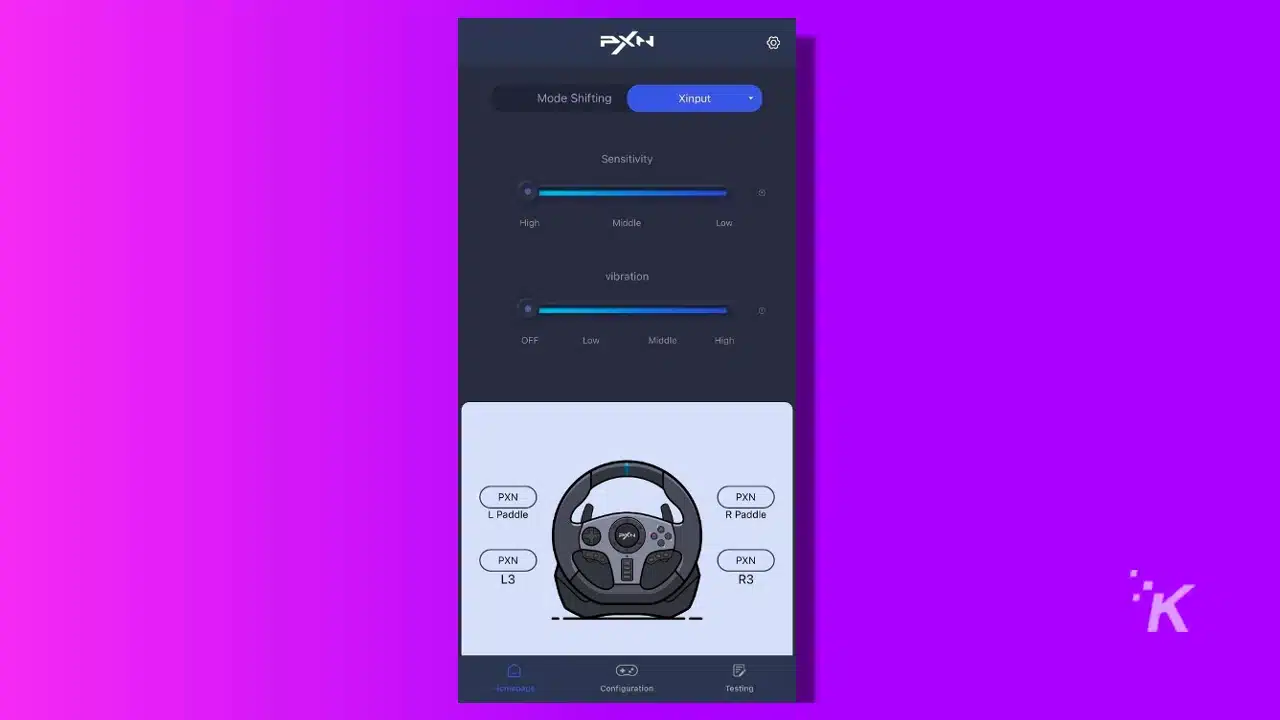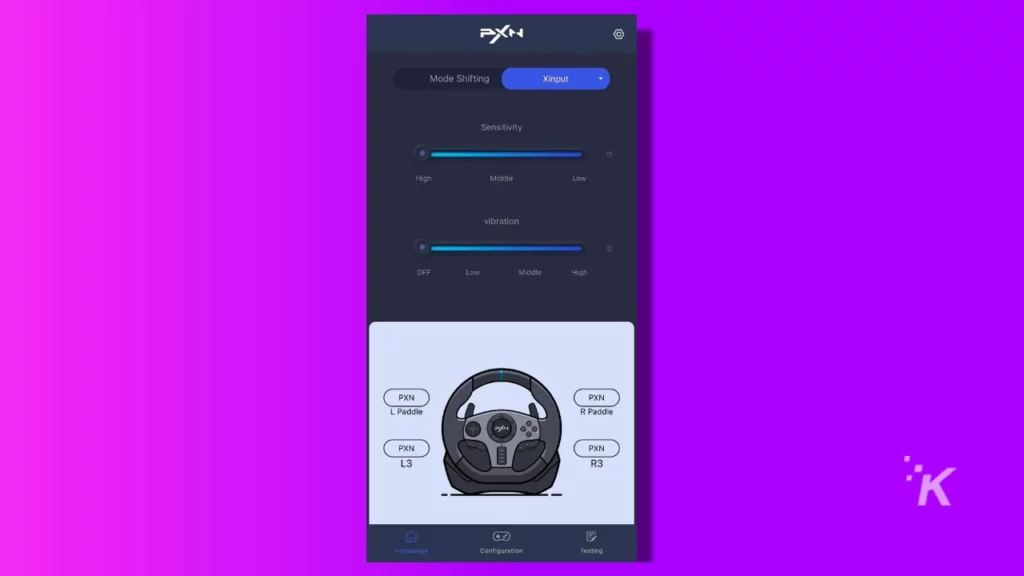 Racing Simulator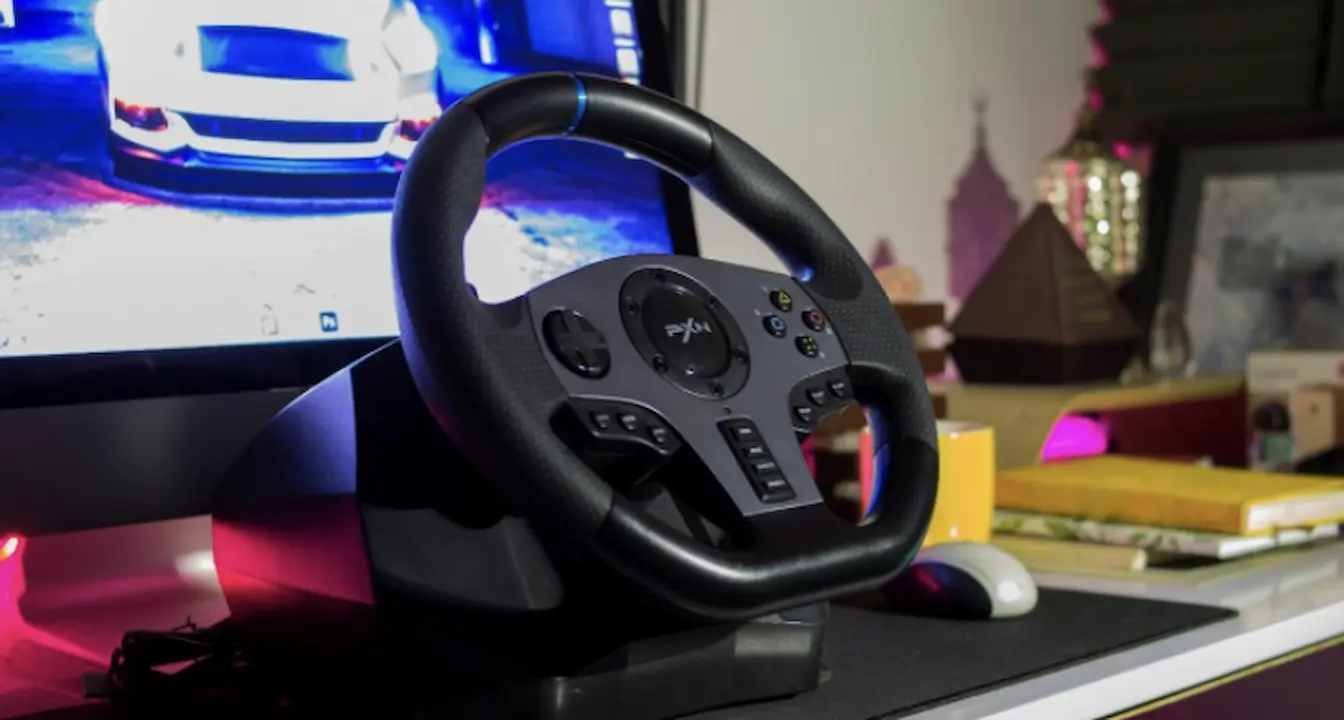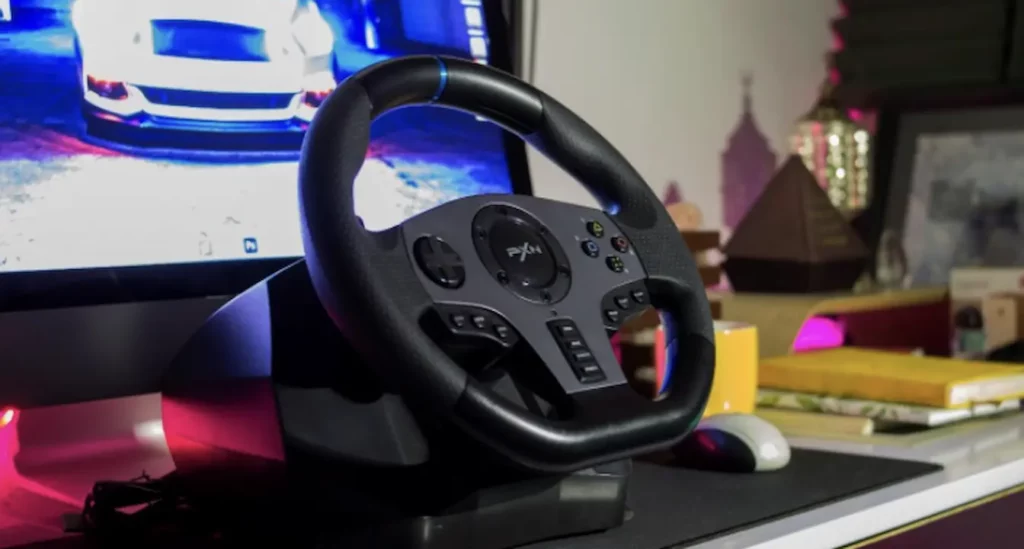 The PXN V9 PC racing wheel has a rotation switching option that allows me to switch between 270 and 900 degrees of rotation. This feature is enabled by pushing the button located underneath the steering wheel, which comes in really handy while playing.
The handbrake shift lever on the steering wheel is particularly built for professional racing games, and it can be found on the PS4 game steering wheel.
Using the 6-in-1 manual gearshift lever, gamers may enjoy the sensation of presence that comes with manual braking and changing while also supporting forward and reverse gears.
What I love the most is the handbrake and high-low performance modes that are built with button design in mind to minimize the possibility of mistaken touches.
Dual-Analog Steering Wheel
Being a racing game freak, I cannot stop admiring its three-in-one linear pedal, unlike other racing game wheels. It comes with an additional clutch with brake and accelerator.
Moreover, it features multiple options to adjust the strength of the pedal on a PC with dual modes. Dual rotation between 270° and 900° with a single button push comes in handy during the gameplay.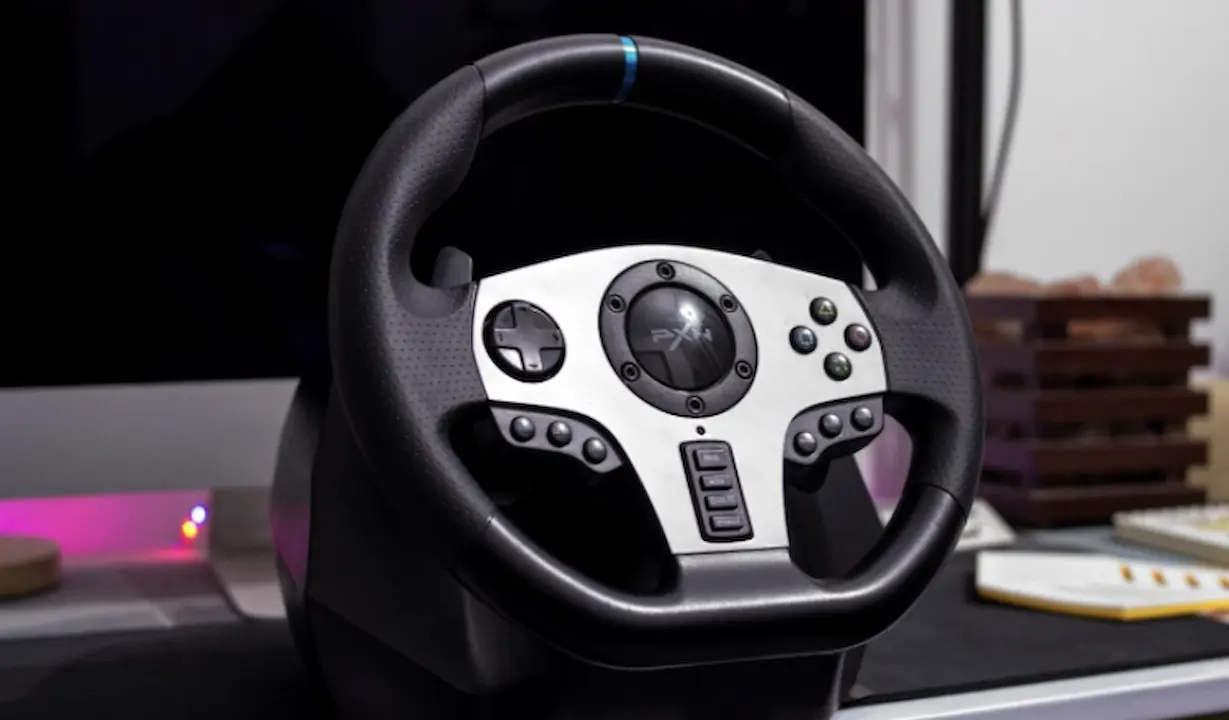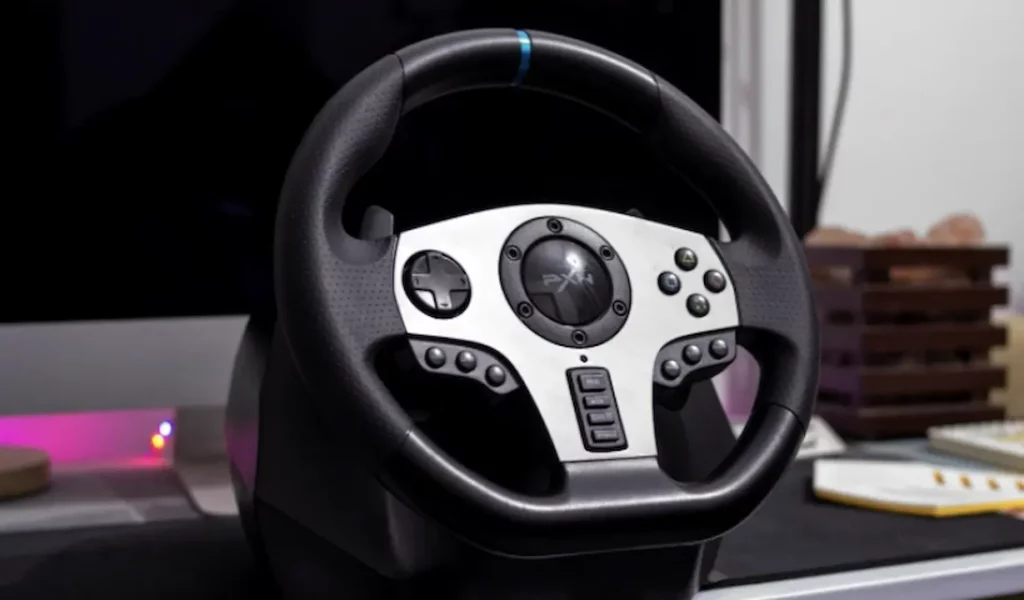 Wheel
PXN V9 offers a little above-average construction. The body is made of plastic, which is both lightweight and well-constructed.
The wheel's base is equipped with detachable suction pads, which allow it to be temporarily attached to a solid surface.
Two plastic clamps are supplied, which are designed to slot into the wheel's base and provide a secure fit for the wheel.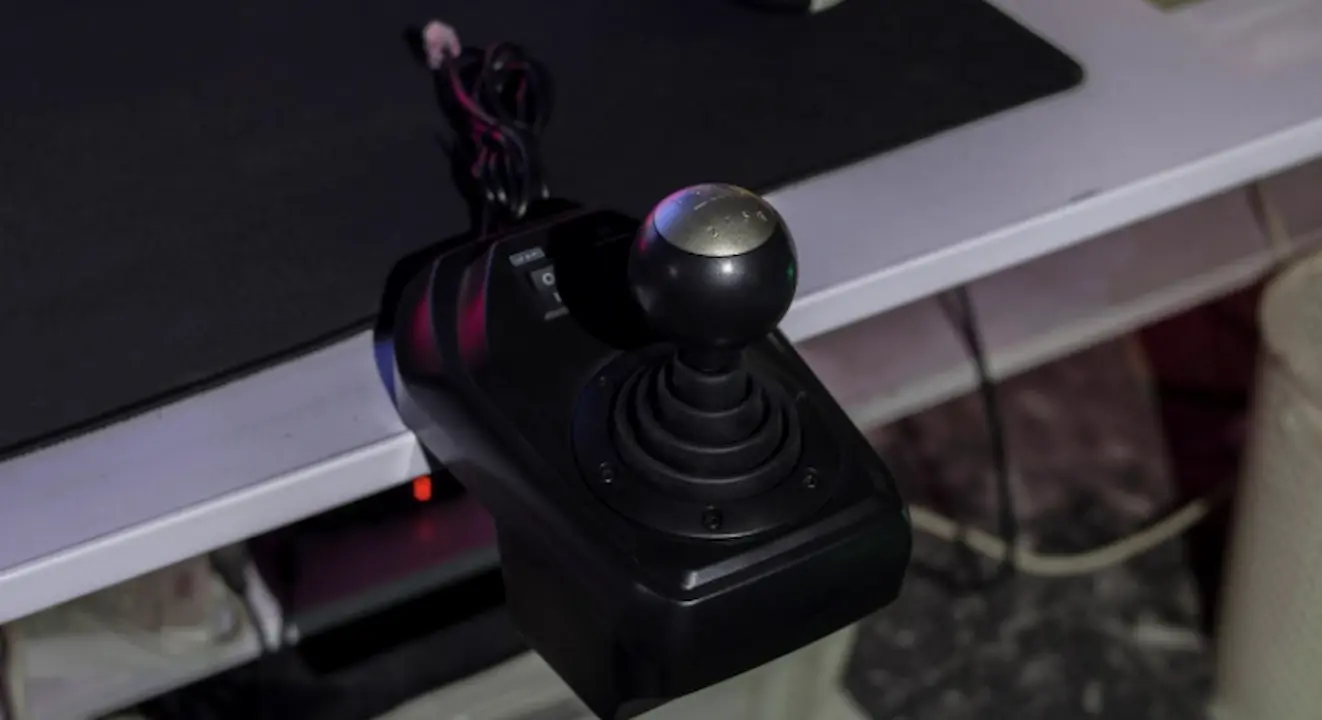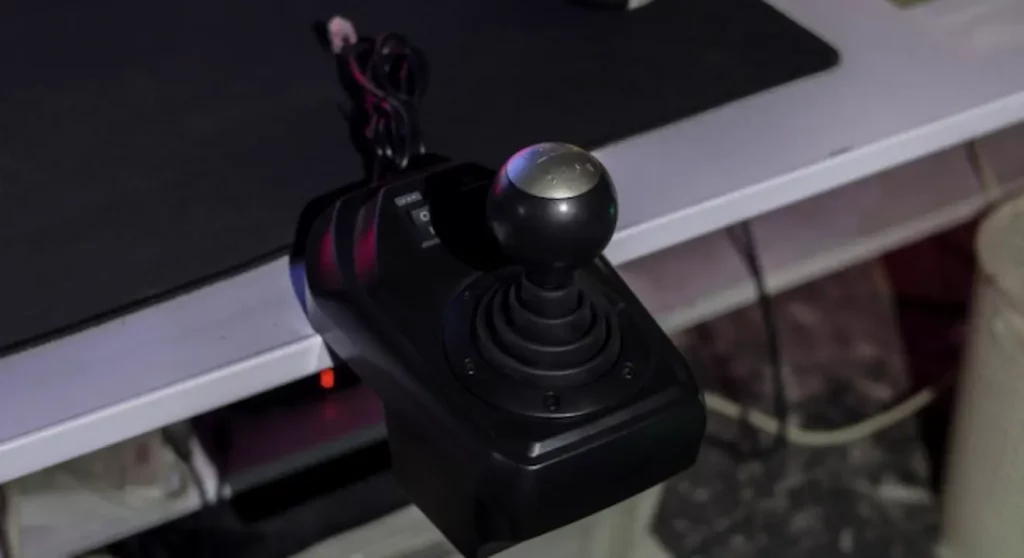 Shifter
The gear shifter on the V9 racing game wheel is surprisingly well-made, and it comes with a clamp attachment for easy installation.
The shifter is composed of plastic and has six gears, including a high and low gear. It has a parking switch located on the top of the shifter that is convenient to reach.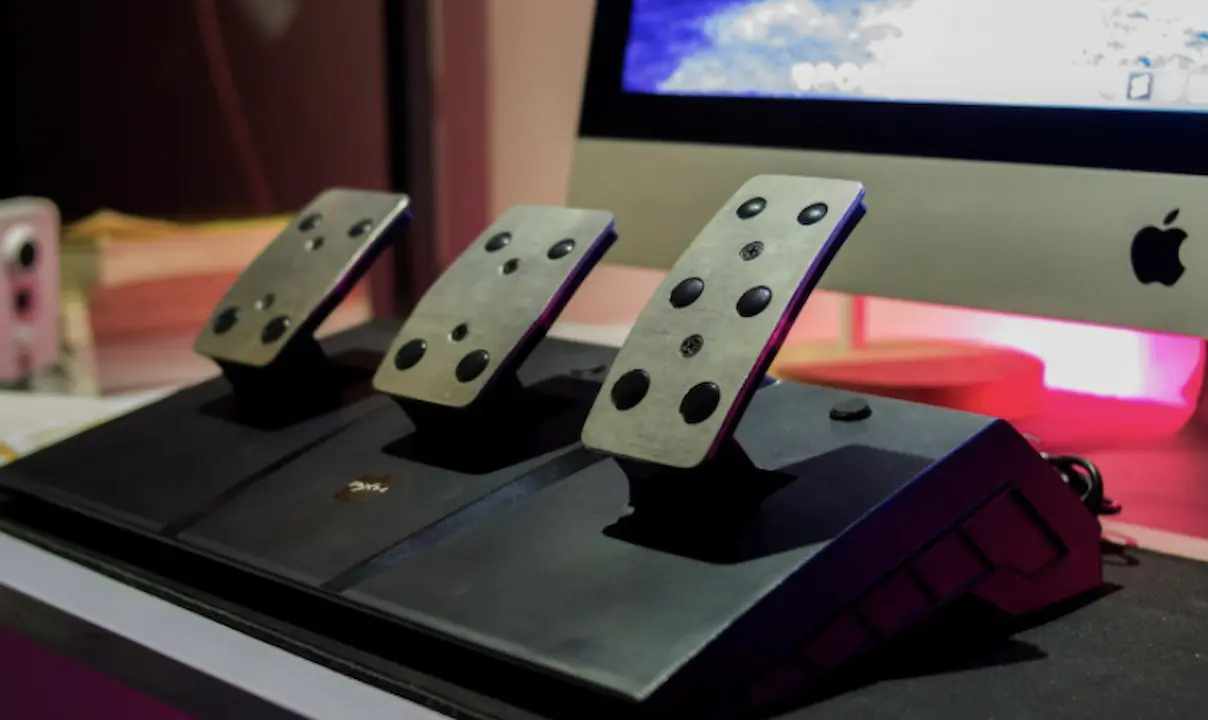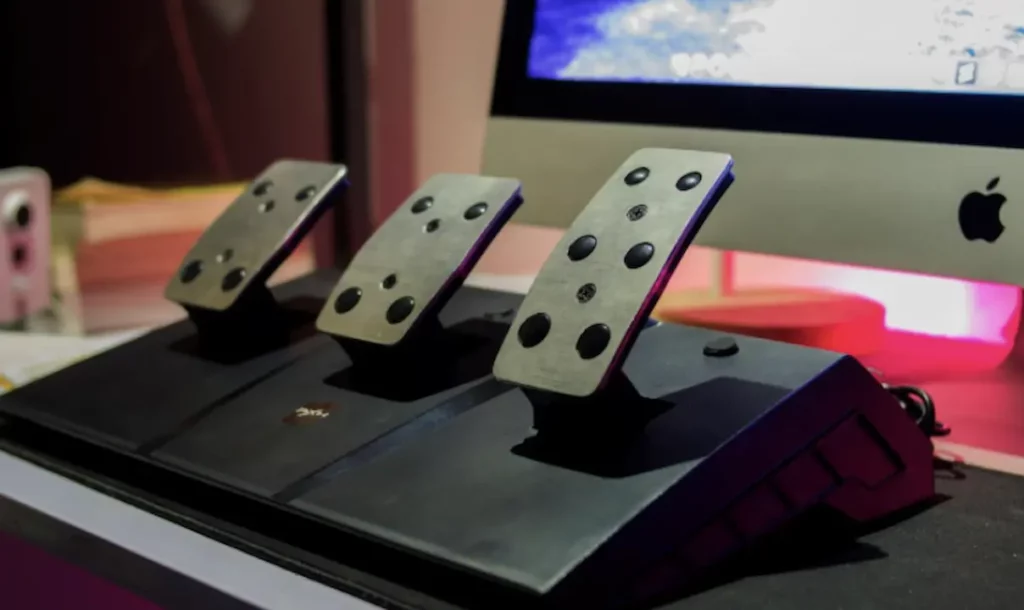 Pedals
The PXN V9 is equipped with a metal racing clutch and brake pedals, as well as an accelerator pedal. However, the plastic base for the pedals is of lower quality.
I needed an extra grip on my pedals. Its base can be expanded by folding out an additional layer for better grip.
Gameplay Experience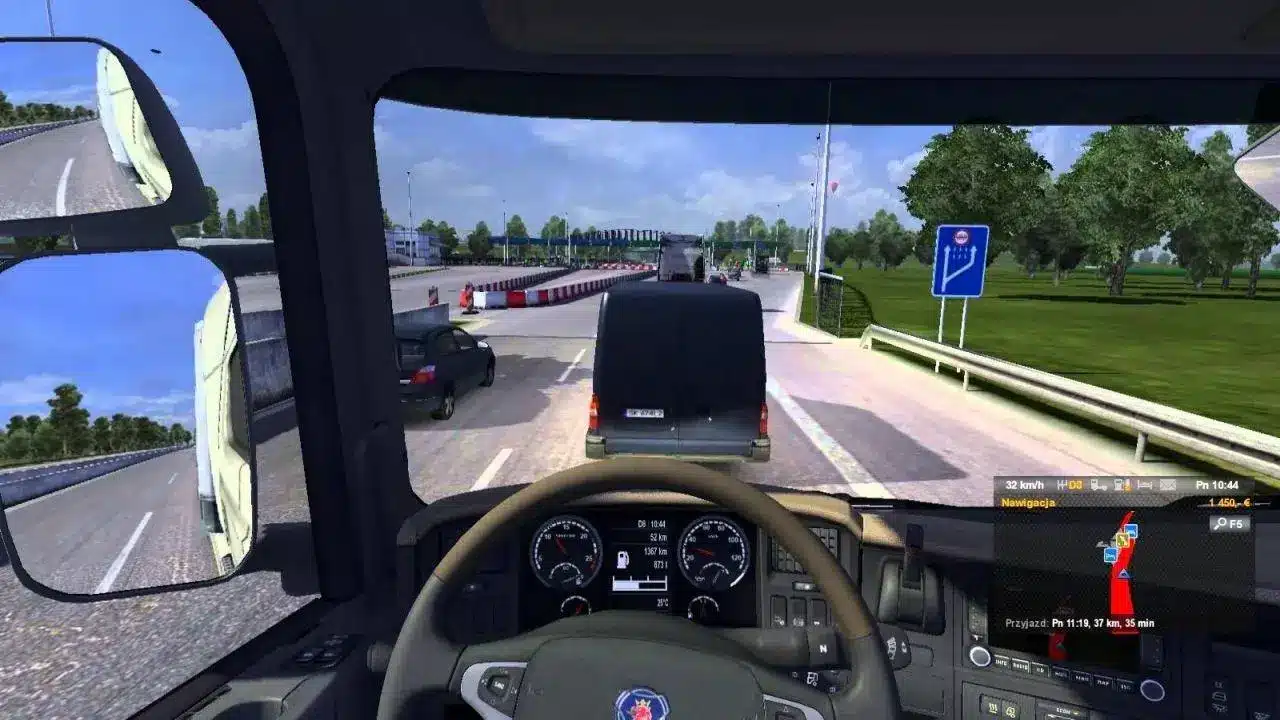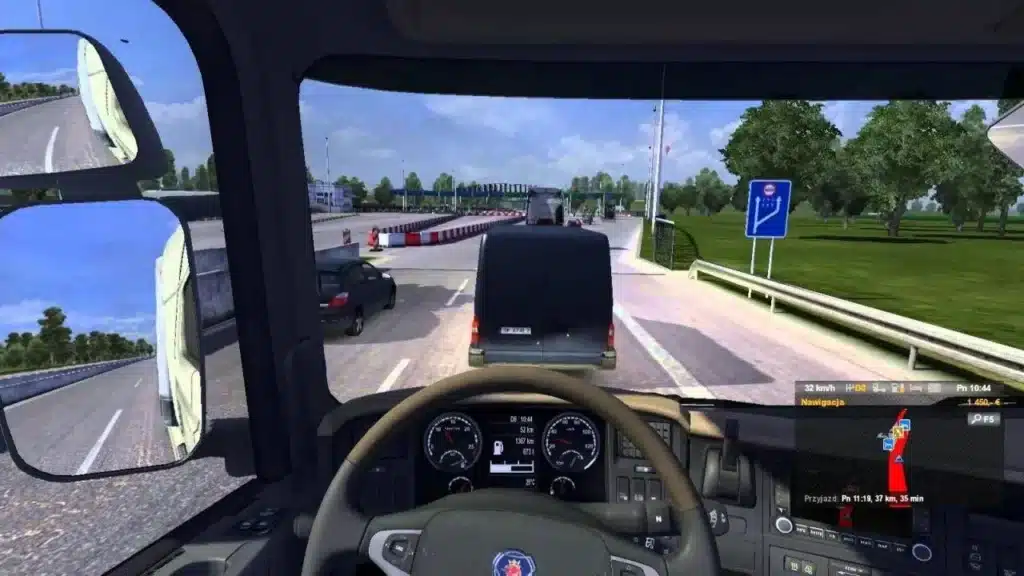 I highly appreciate plug-and-play experiences when it comes to racing wheels. The PXN V9 racing wheel worked immediately out of the box, without the need to fiddle with drivers or any other configuration settings.
However, I had to spend some time setting up the software. Switching to D-input worked after some remapping since X-Input had steering concerns, which can be tackled at some time in the future.
Using a PXN V9 wheel to navigate the environment of ETS 2 is a whole different experience than using a controller. It was smooth and felt like being in the truck on the road.
It takes some time to get the wheel calibrated properly, but the results are well worth the time and effort.
Functionality
My relief when I discovered that there was still some room on my desk after some cable management and securing the wheel in place was much appreciated.
Because I'm working on a tiny desk at the moment, the simple clamps make setting up and taking down a snap. It's important to note that the PXN V9 racing wheel is devoid of any force feedback. As someone who prefers arcade-style racing, this is completely meaningless to me.
The wheel grips on either side of the wheel are quite comfortable and do not cause any discomfort, even when used for extended periods of time.
Several controls are located on the front of the racing game wheel, each of which is programmed to operate a distinct system. Although the D-Pad is mainly used for navigation in most video games, its performance is generally excellent.
On either side of the wheel, there are multiple connection ports, an audio/communication passthrough, and paddles for maneuvering the vehicle.
In the end, PXN V9 is a good choice for beginners for a variety of reasons.
An H-shaped shifter
Additional clutch
App support
Turnoffs
Speaking of the downsides, there are not many at such a price. Aside from a few features, this gaming wheel is an all-arounder for $200.
The plastic pedal base does not give a sturdy feel; however, with the attachments it has, it offers a decent grip on the surface.
The pedals are linear, do not give a more realistic feel, and need time to get adjusted to.
The vibrations on the wheel are a plus point.
Conclusion
This is a very strong and force-free wheel, and it is incredibly durable.
Unlike other wheels that do not provide force feedback, the PXN V9 not only vibrates to enhance immersion but also has an H-pattern shifter and a clutch-brake-accelerator pedal set to further enhance the gaming experience.
If you're searching for a gaming wheel on a budget, the PXN V9 falls short of other solutions available at this price point, in my opinion. If it were more fairly priced, equivalent to other non-force feedback wheels, I would be more likely to recommend it.
Have any thoughts on this? Let us know down below in the comments or carry the discussion over to our Twitter or Facebook.
Editors' Recommendations:
Just a heads up, if you buy something through our links, we may get a small share of the sale. It's one of the ways we keep the lights on here. Click here for more.
---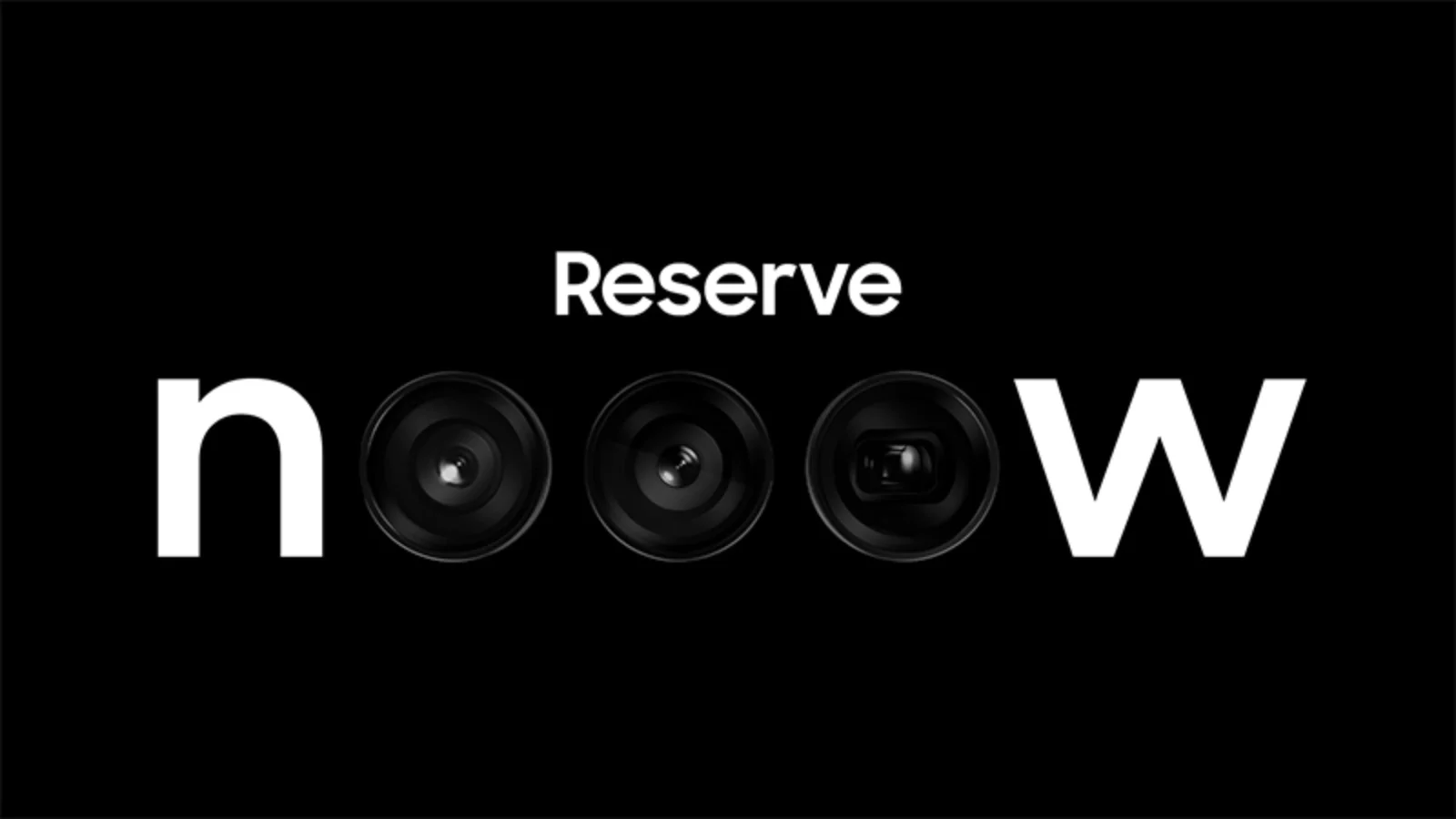 ---