Qmarkets vs Brightidea vs Spigit: 4-Factor comparison to help you pick the right innovation management tool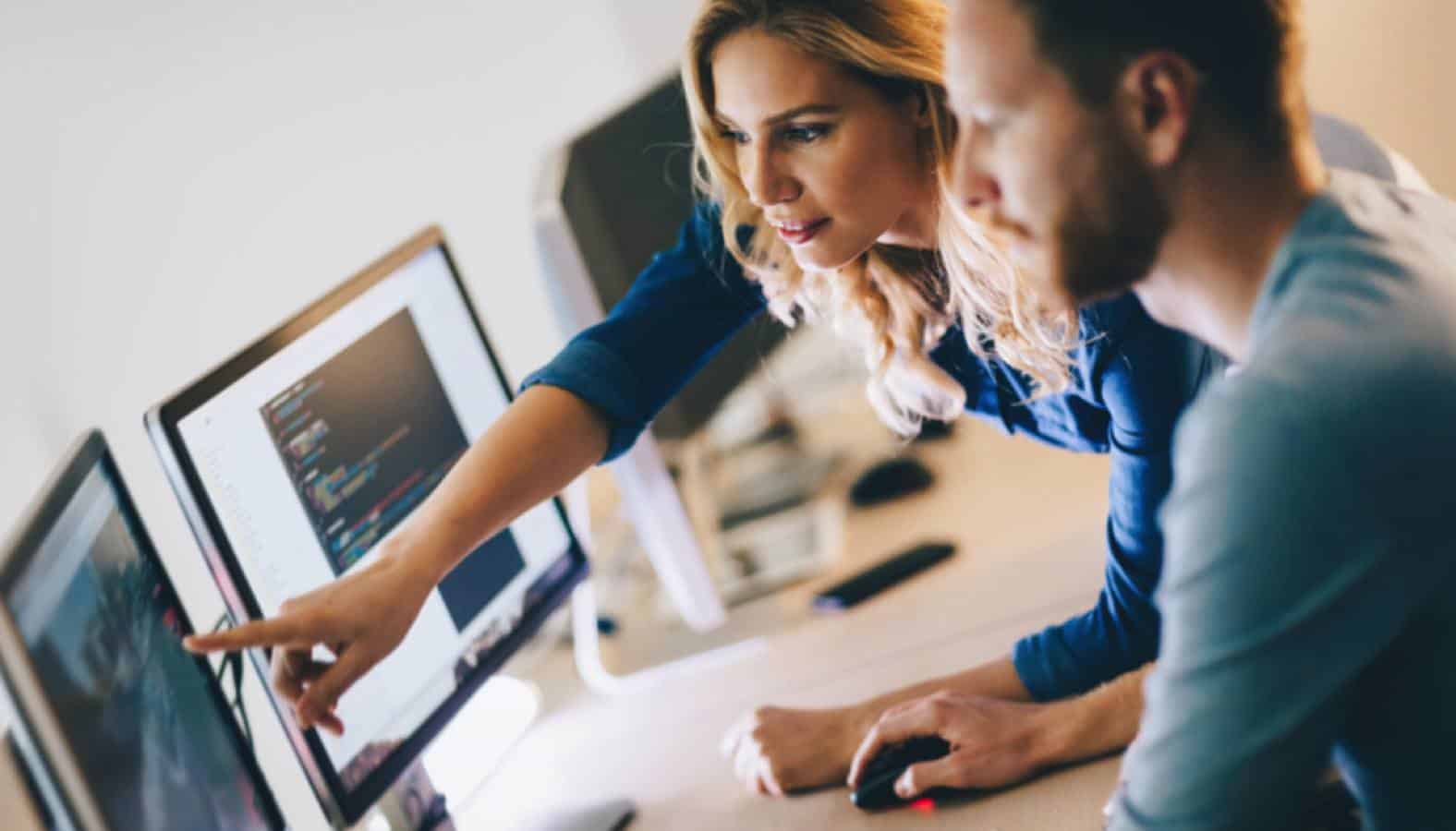 As a business, you need to innovate to stay competitive. The only problem is that sifting through thousands of ideas to shortlist those that have the potential to be your business' next big product can be difficult.
Innovation management tools allow companies to receive innovative ideas from employees, partners, and other stakeholders. They facilitate innovation in organizations through idea generation, collection, development, and evaluation.
In this article, we'll compare three of the leading innovation management tools in the market – Qmarkets vs Brightidea vs Spigit – to help you determine which one is right for your business needs. We'll compare their features and functionality, integrations, deployment options, and support and training.
Let's begin.
For those who are unfamiliar, innovation management tools are used to:
Collect, develop, and evaluate ideas and solutions.
Encourage employees and stakeholders to submit innovative ideas.
Float the best ideas to the top for review from decision makers.
Create a culture of innovation.
Here, we'll evaluate Qmarkets vs Brightidea vs Spigit against a 4-factor comparison to help you make an informed decision.
#1: Features and Functionality
Innovation management tools are designed to facilitate idea collection, development, and evaluation. Let's take a look at the standout features on offer with each tool and the functionality they provide.
Qmarkets
Qmarkets' innovation management process explains the key features the tool has to offer:
Project & System Definition. You're able to pick a workflow template or go with a self-admin solution to configure your business' innovation management system. You can choose to tackle one strategic business challenge or set up multiple subsystems that tackle different use cases.
Idea Submission & Collaboration. Qmarkets lets you collect ideas from employees and stakeholders through focused challenges or ad-hoc. Comment threads encourage discussion and the tool supports voting and gamification functionality.
Screening & Evaluation. You can develop a custom evaluation process or go with a best-practice template. Crowd-voting, surveys, and polls are used to float the best ideas to the top. In addition to this, you can configure custom idea progression rules to automate the screening and evaluation process.
Once ideas are approved, they become projects in the Qmarkets tool that you can manage directly through the system. The tool also features a number of reporting and analytics features (such as ROI tracking).
Brightidea
Brightidea is innovation management software that enables businesses to collect, evaluate, select, and implement ideas. It features customized, drag-and-drop pipelines to help you manage multiple initiatives. The platform also supports mobile collaboration.
The software features 19 apps that you can enable on your installation to gain access to different functionality. These are split into three different phases – Start, Expand, and Scale – and include:
Start Phase 
Explore – to explore market opportunities.
Discuss – to initiate employee engagement.
Optimize – to improve a business area. 
Expand Phase 
Hack – to build prototypes.
Incubate – for developing opportunities.
Pitch – for running internal shark tanks.
Scale Phase
Consult – to seek external advisors.
Suggest – for considering any idea (ad-hoc).
Transform – to research promising opportunities.
The tool comes with a built-in scoring system that experts can use to quickly evaluate ideas. You're also able to measure employee engagement and cross-departmental collaboration. Finally, the tool lets you track the progress of ideas using an ROI tracking system.
Spigit
With Spigit, you're able to collect, surface, and develop ideas generated from employees and stakeholders from within and outside your company. The platform's standout feature is that it enables businesses to ideate at scale and advance the best ideas through it's patented crowd science algorithms. The algorithm is designed to help businesses predict the value of ideas and float the right ideas to the top at the right time.
The tool automatically scatters the best ideas across a cost-time matrix making it easy for decision-makers to decide which ideas to fund. You're also able to track your innovation portfolio and gather analytics-driven insights to accelerate the innovation lifecycle.
#2: Integrations
Third-party integrations are incredibly important to businesses who favor automating workflows. Here's a quick look at the various integration on offer with Qmarkets vs Brightidea vs Spigit.
Qmarkets
Qmarkets integrates with a number of popular, enterprise-grade tools that can broadly be divided under the following categories:
Users & Authentication
SAML
LDAP
SCIM
Google Groups
Project Management & PLM
Enterprise Social Networks
Portals
Human Resources
Social Networks
Content Providers
CrunchBase
Trend One
inno360
Back-End
Google Search
Google Translate
Brightidea
At the time of this writing, Brightidea doesn't offer integrations with any third-party apps.
Spigit
Spigit offers integrations with GLIDR, eVSM, and Topcoder.
#3: Deployment
Some businesses prefer to go for SaaS-based cloud-hosted solutions while others want most of the tools they use to be on local servers. Here, we'll look at the different deployment options on offer with each innovation management tool.
Qmarkets
The Qmarkets tool is available on a subscription basis (SaaS) via the platform's secured cloud. The tool will be hosted through either Amazon AWS (USA) or Digital Reality (Germany).
You can also deploy the Qmarkets on-premise solution locally to your servers. The tool is deployable on all common hardware and operating system platforms using Windows or Linux. It can also be deployed on virtual servers.
Brightidea
Brightidea's cloud infrastructure is built on Amazon AWS with data centers in Virginia and Oregon (both in the USA). The company offers global geographic load balancing in 5 continents and 21 countries.
The tool is also available as an open API.
Spigit
Spigit is available as a cloud-hosted solution that's built on Docker-based IBM Container services.
#4: Support and Training
Support and training are important to businesses looking to set up a company-wide innovation management tool. It takes the would-be extra load off of the business' IT department and makes the onboarding process easy.
Qmarkets
Qmarkets offers customer support through email, phone, training, and support tickets.
Brightidea
Brightidea offers its customers support through email, phone, live support, training, and support tickets. The platform also has a knowledge base that customers can access through the support portal.
Spigit
With Spigit, customer support is available via phone, training, and support tickets.
Conclusion
One of the biggest challenges established businesses face is tackling disruptive, innovative startups. With the right innovation management tool, your business will be able to better recognize ideas that have the potential to be launched commercially.
Here's what you need to keep in mind when deciding between Qmarkets vs Brightidea vs Spigit:
If you're looking for an innovation management tool that offers a simple innovation management process with an intuitive user interface, Qmarkets is the tool to go for. You won't have to worry about enabling different apps or relying on predictive algorithms.
For those of you who would like to use a standalone innovation management tool without integrating with a third-party service, Brightidea would be the right choice.
However, if your business use tools like Salesforce or HubSpot and would like a tool that offers seamless integrations, Qmarkets would be a clear choice.
If you're looking for an innovation management tool to install locally on your servers, opt for Qmarkets.
Brightidea offers an open API in addition to a self-service knowledge base with helpful documentation for businesses who'd prefer to tinker with the platform's RESTful API.
Each of the innovation management tools we compared in this article provides pricing information only upon request.
Between Qmarkets vs Brightidea vs Spigit, which innovation management tool are you leaning towards and why? Do you agree that collective intelligence and crowd-sourced ideas can revolutionize businesses? Share your thoughts in the comments section below.
Have any thoughts on this? Let us know down in the comments. 
Editors' Recommendations: