Quick! Get an Amazon Fire tablet for $39
If you're in the market for a new tablet, why not spending $40 on one of the best selling tablets in the market: The Amazon Fire Tablet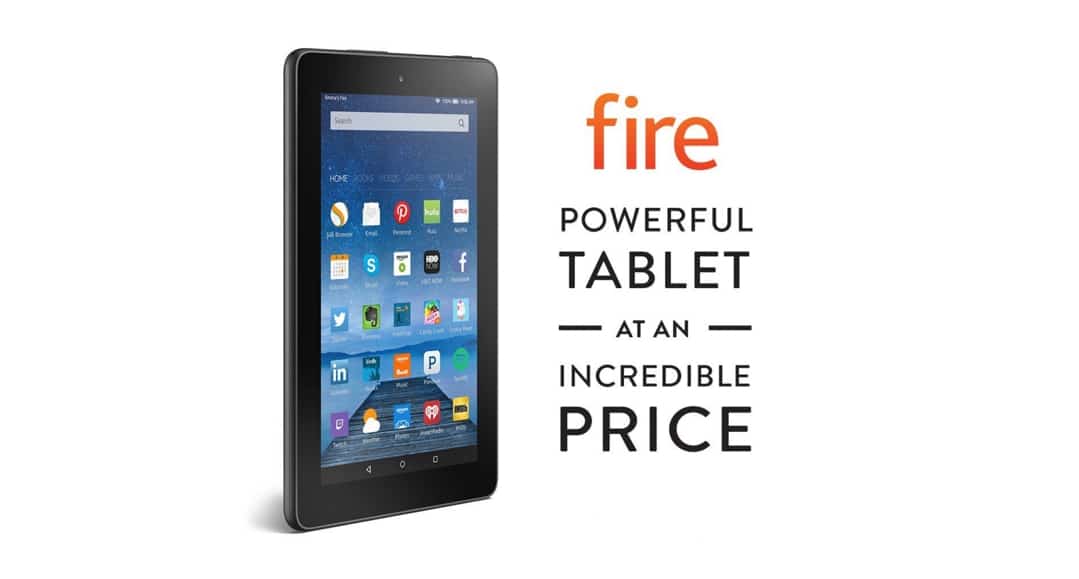 If you're in the market for a new tablet, why not spending $40 on one of the best selling tablets in the market:  The Amazon Fire Tablet.
---
Okay, we're calling it. Amazon is winning the tablet wars. Sorry, Apple. Sorry, Samsung. Sorry, Lenovo, Sony and everybody else in the tablet game. Because seriously, how can you compete with this?
From now until Feb. 13, Amazon is selling its 7-inch Fire tablet for $39.99 shipped. That's $10 off the already impossible-to-beat regular price, and very close to the single best tablet deal we have ever seen here on KnowTechie Deals. Shut up and take our money, Amazon!
[AMAZONPRODUCTS asin="B00TSUGXKE"]
Whew, alright, deep breath. Kind of got overexcited, there. Amazon did sell the Fire for just $35 back on Black Friday, and if we're being totally honest, it's not the greatest tablet in the world. In fact, it has its issues.
Let's start with the screen: a 1,024-by-600-pixel display is definitely on the low side, especially when it spans seven inches. Now that we're all spoiled by our ultra-high-resolution phones and, frankly, most other tablets, the Fire does seem a little grainy.
That said, we didn't notice the resolution one bit when playing games or watching videos; that stuff looked absolutely fine. Books and other reading material? Eh. Not great, but definitely not terrible. It's acceptable.
Same goes for the processor. This tablet is a slowpoke, at least by today's standards, and graphics-heavy games can get sluggish. Don't forget the headphones, either: The Fire's single, rear-facing speaker sounds pretty mediocre.
But come on: $40 out the door for an expandable (via microSD) tablet with Amazon's awesome ecosystem? One you can give to the kids without (much) worry about sticky fingers or pesky gravity? One that's perfectly good for consuming the likes of Netflix and Prime and Monument Valley?
To be fair, wringing maximum potential from the Fire requires an Amazon Prime subscription. Of course, even after that $99 investment, you're staying paying at least $100 less than you would for a low-end iPad Mini.
To me, this is a no-brainer. Total no-brainer. Get one. Get three. Stupid-good deal. While you're at it, check out Amazon's other Fire and Kindle sales. 
[AMAZONPRODUCTS asin="B00TSUGXKE"]