Quick! Save $15 on "Just Cause 3" for PlayStation 4, Xbox One, and PC, today only
Everyone loves an open world game, but Just Cause 3 brings it to another level. The best part, it's on sale!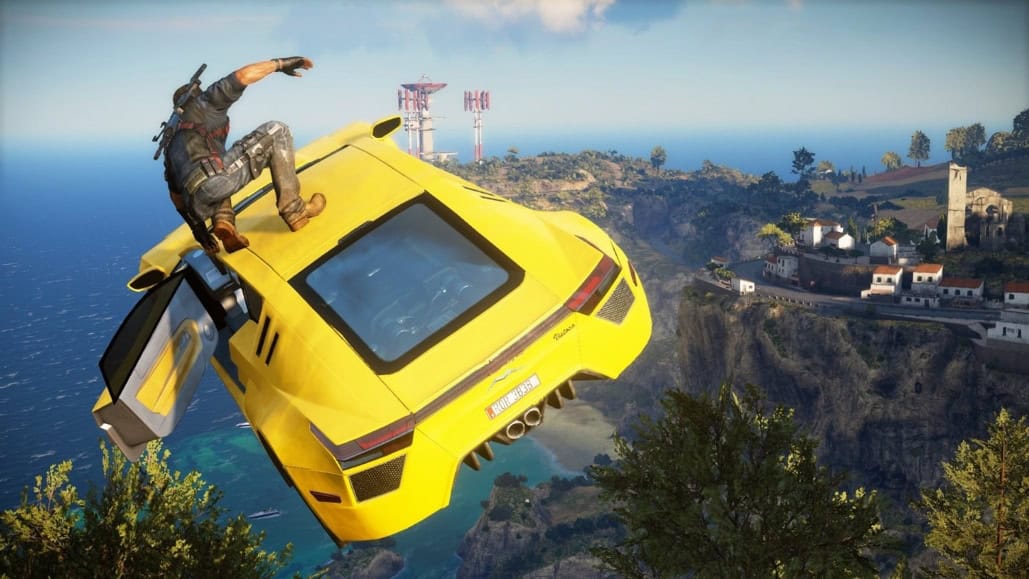 If Fallout 4 is totally consuming your life, Just Cause 3 is a refreshing break…..
---
If you're tired of your current game collection and want to try something new and exciting, we highly recommend checking out Just Cause 3. If you want a copy for the holidays, Amazon's taking $15 off the PS4 and Xbox One versions, today only.
[AMAZONPRODUCTS asin="B00PE1KNPC"]
There's a million reasons to love Just Cause 3, but one of our favorites is the shear level of destruction and mayhem you can cause in the game, truly a notch above it's predecessor.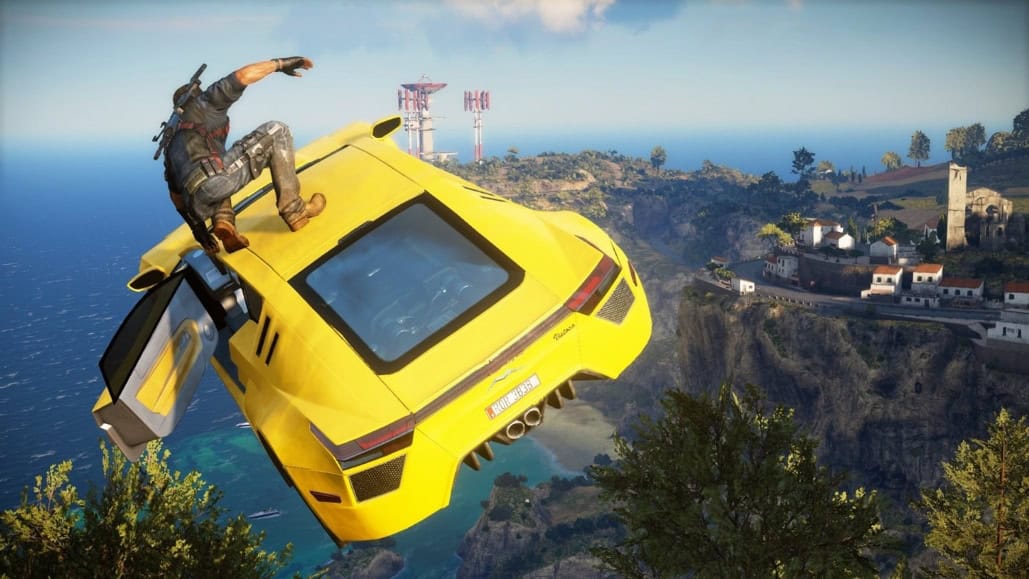 Here's what some of the leading gaming publications had to say about it: 
"Let's try a metaphor and imagine games as drinks. Fallout 4 is a fine wine, aged, complex, and evolving, likely better with a bit of wait. Bloodborne is a single malt Scotch — dense, overwhelming and rarified. Destiny might be a well made cocktail — a bit trendy, probably too expensive, but eminently satisfying and possessed of a certain technical skill. Just Cause 3 is a Miller High Life. It might not tick those other boxes of quality that those other drinks manage, but damn if I'd have it any other way." –Forbes

"Filled with action, Just Cause 3 offers a massive and realized world with engrossing scenes inspired by works like those from Michael Bay. Skill development aside, this sequel delivers on all fronts." –Playstation Universe

"If you're aware of the game's limitations and you're still eager to blow an open world straight to hell, few games do it better than Just Cause 3." –Giant Bomb
The game takes place in the Mediterranean island republic of Medici, a land crumbling under the brutal dictatorship of General Di Ravello, you assume control of franchise's hero Rico Rodriguez, a man on a mission to liberate his homeland and the people of Medici…by any means necessary. With over four hundred square miles of utter freedom from sky to seabed and a massive arsenal of weaponry, gadgets and vehicles, prepare to unleash chaos in the most creative and explosive ways you can dream up. To learn more, click here.
[AMAZONPRODUCTS asin="B00PE1KNRU"]