Quick! Scoop this bluetooth desktop speaker system for only $49, today only
If you're someone in need of a new desktop speaker system, Amazon has an amazing deal on this unit for $50!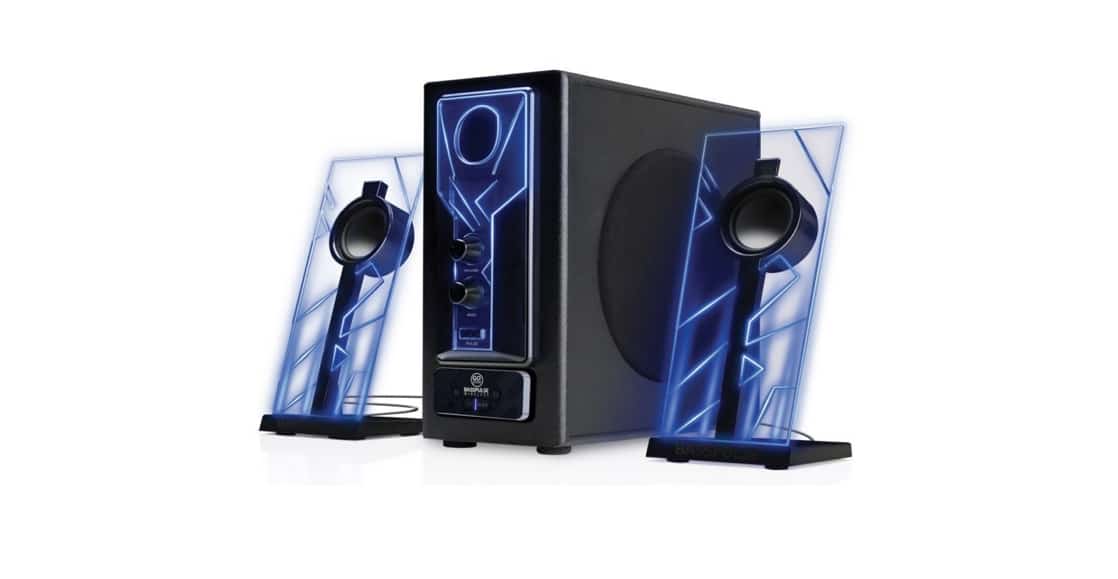 Desktop cord clutter can be a pain, and it's one of the reasons why most people don't miss their desktop PC. But one thing we lack when we sacrifice a desktop PC is proper speakers my speakers. Sure, most of us can tolerate the tinny, anemic sound that dribbles out of our laptops, but in the end, we know we're cheating ourselves.
Which is why we're excited to share this deal! For a limited time, 2nd Street Electronics (via Amazon) has the Gogroove BassPulse 2.1-channel Bluetooth desktop speaker system for $49.99 shipped, when applying coupon code SAVEBP20 at checkout.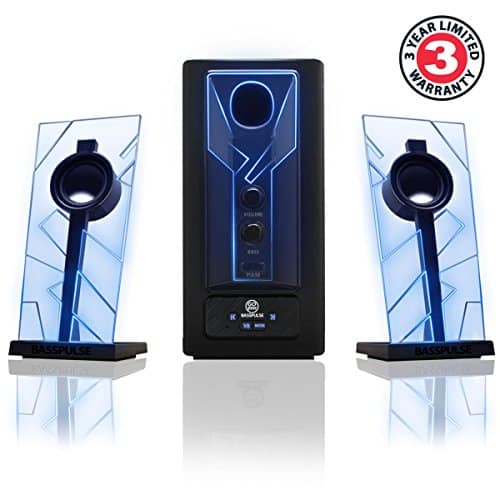 If that rings a bell, you might be thinking of the non-Bluetooth version of these speakers, which ran a year ago (on Black Friday) for the same price. In fact, they still sell for the same price.
But these? These have Bluetooth! That means you can pair them with your laptop (assuming it, too, has Bluetooth) for wireless 2.1-channel audio goodness. Because, seriously, are you really going to leave an audio cable sticking out of your laptop's headphone jack?
Of course, you could also pair these with a phone or tablet if you prefer. Either way, you'll enjoy big, bass-filled sound and super-cool glowing LEDs! (These score really high on my geek-appeal meter.)
So whether you use your PC for games, movies, Spotify or even just the occasional YouTube video, I highly recommend a set of desktop speakers. Bluetooth desktop speakers.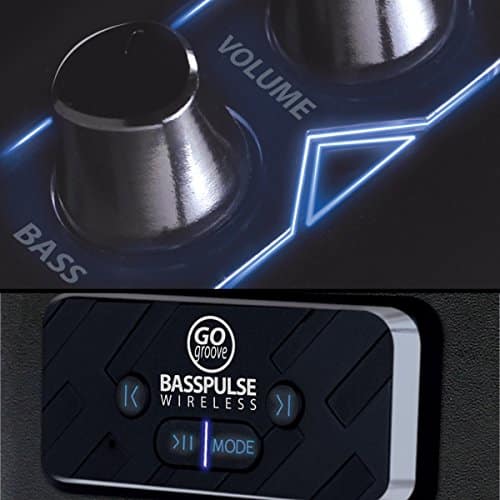 But these desktop speakers? Because they're brand new, buyers haven't weighed in with any reviews yet. However, you can check out reviews of the aforementioned wired version, which average out to 3.8 stars out of 5. Why not higher? My take: the satellites do look and feel a little cheap, and the promise of "pulsing" LEDs falls flat — even with the bass cranked to maximum, the blue glow stayed mostly solid.
Still, they sound about a million times better than any built-in laptop speakers, and I truly love the Bluetooth option. Could you pair your laptop with any Bluetooth speaker? Sure, but you won't get anywhere near the separation and bass afforded by a 2.1 setup. $9.99 out the door? Yes, please!
[wwcAmzAffProducts asin="B016RBRVJ8″][/wwcAmzAffProducts]