Quick! Scoop this iPhone 6 & 6S case for only $5, today only
If you're in need of protecting your iPhone 6 & 6S but don't want to cough up big bucks for one, this one is only $4.99 today on Amazon.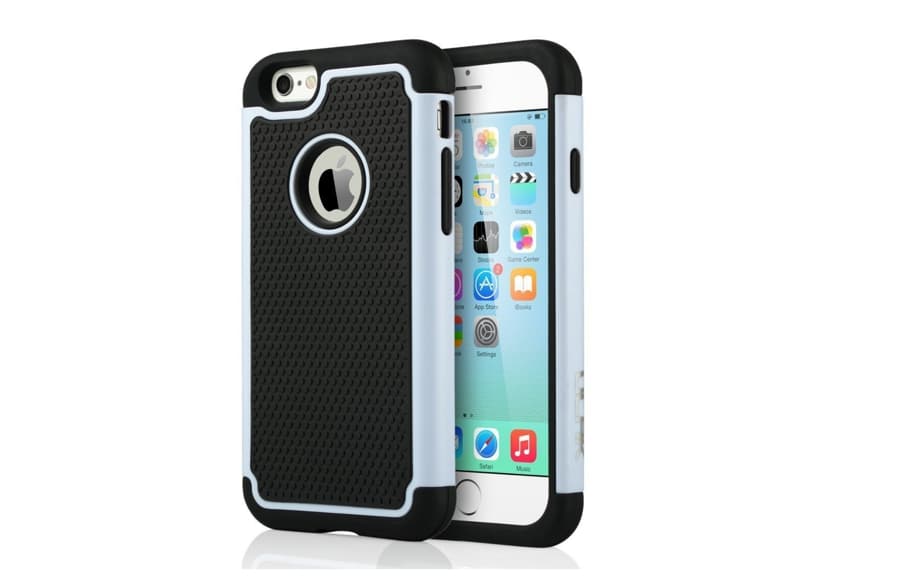 You've spent a lot of money on your iPhone so spend just a little bit more to keep it safe with a rugged hard case. The Ulak Dual Layer Rugged Hard Hybrid Case Cover for Apple iPhone 6 is for sale on Amazon for as little as $4.99 with free shipping for Prime members.

This hard cover case is specifically designed for the Apple iPhone 6 4.7 inch 2014 version and the iPhone 6s 4.7 inch 2015 version. This simple protective case is made from a premium outer polycarbonate material that is rubber coated, and an inner silicone material that absorbs impact.
Cutting edge technology was used to create the mold that perfectly fits an iPhone 6 or 6s and provides protection to prevent cracks, scratches, chips and dirt from accumulating.
This case comes in multiple color options: 2-in-1 black, 2-in-1 blue, 2-in-1 green, 2-in-1 light blue, 2-in-1 purple, 2-in-1 rose red, 2-in-1 white and 2-in-1 neo red. They are all being offered at either $4.99 or $6.99.
[AMAZONPRODUCTS asin="B00NGQD9VW"]
Ulak Dual Layer Rugged Hard Hybrid Case Cover for Apple iPhone 6, $4.99-$6.99 with free Prime shipping