Review: RAVPower 16750mAh external battery pack – Surely a life a saver
Hate running out of battery power on your smartphone when you really need it? Consider this RavPower external battery pack, it's worth it.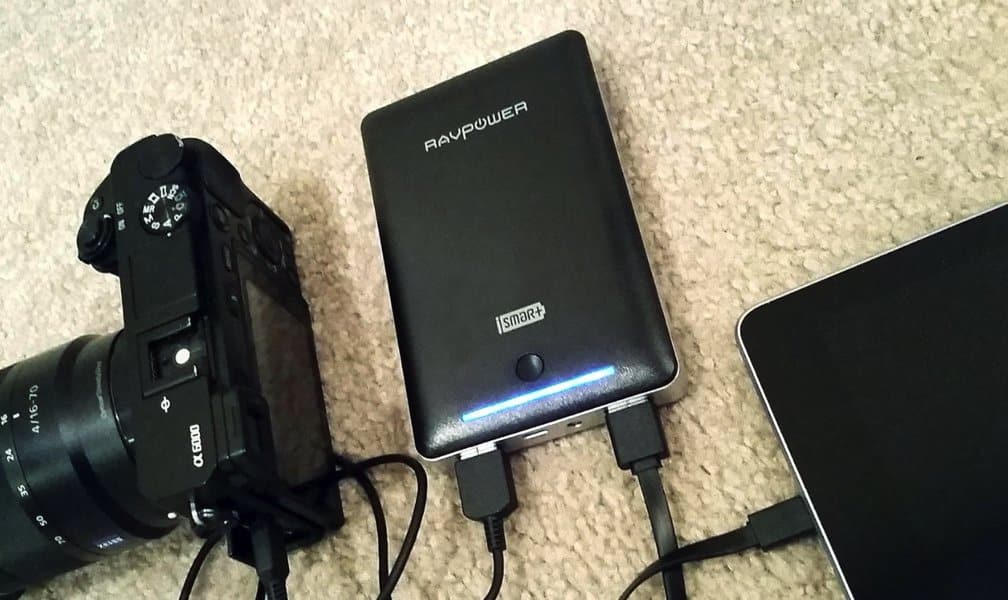 It's annoying when you are out of the house, and your phone or tablet suddenly runs out of battery. No matter how many important calls you have to make or messages/emails you have to send; there is nothing that you can do without recharging your phone. Abruptly running out of battery pretty much disrupts your entire routine.
It is even more worrisome running out of battery when you are on an outdoor trip. If you do not have your car with you, or there are too many people traveling with you, then getting a chance to charge up diminishes. And you never know when you might need your phone when camping.
The best way to tackle this problem is to get a portable charger. These products are inexpensive; you can find right ones to fit your budget as well. The best part is that they will charge your phone at the same time a typical electrical outlet does. One of the best such products that you can get is this 16750 external battery pack from RAVPower. It is priced reasonably well and allows you to charge your phone or tablet quickly. You can take these battery packs anywhere you like; as they are small and lightweight, they are not much of a burden to carry around either.
16750mAh Capacity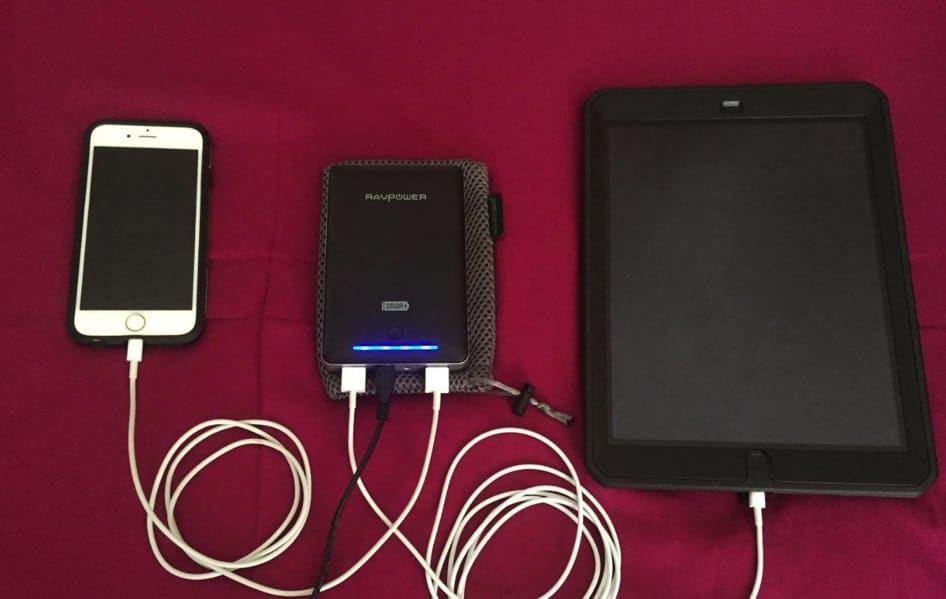 When you are searching for a portable battery pack, the first thing that comes to your is how many times would you be able to completely charge your devices, without having to charge the charger again. This product is one of the best as it comes with a powerful 16750mAh capacity. Meaning, you can charge your devices more than once. As there are two USB ports, you would be able to charge more than one device at the same time. On average, this charger would be able to charge iPhone 7 around 5.5 times, Samsung S7 can get 3.5 charge cycles, and an iPad Air once completely. Another thing we would like to add is that both the ports give a consistent current of 4.5A along with an optimized charging speed for all devices.
Reliable Lithium-ion Battery
The battery of the power pack is one of its most important and impressive features. The battery pack determines the number of charges that you can get out of the product and how well the product performs. It comes with an incredible A+ 18650 battery which is quite powerful considering the size of the product. Also, this amount allows the product to provide about 500 charge cycles. The battery can shut itself down if there is any error in the charging process because the device comes integrated with overload protections and voltage surge.
Specifications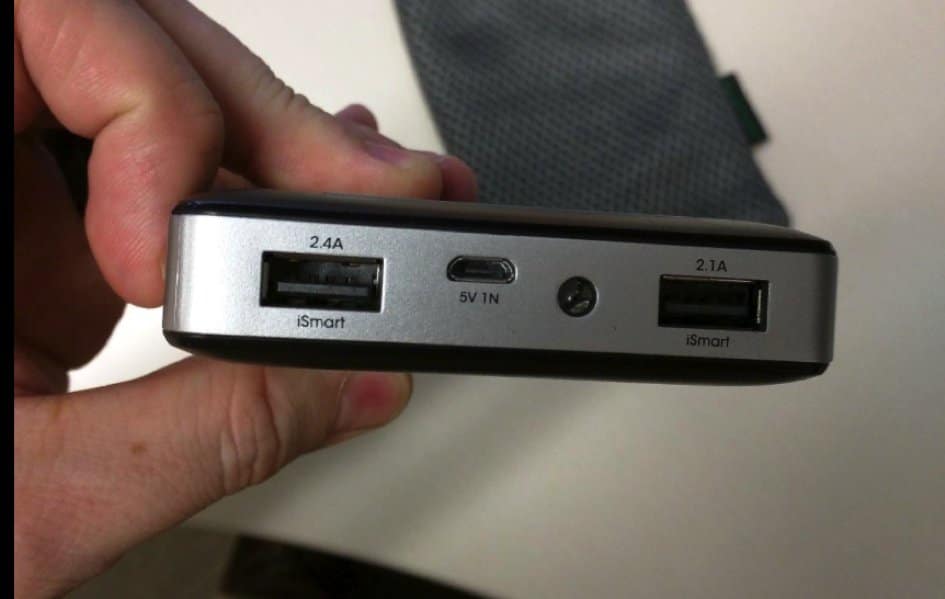 The charger is reliable. It has been built and tested by the manufacturers more than once to make sure that it works for a longer time and can fulfill their user's needs.

No matter how big your phone or device is, this charger will be able to provide the power they require. It has the capacity of 16750 mAh at one time. Meaning, the product will be able to charge various devices more than once.

The charger comes with a 2A input and a 4.5A output. It comes with two USB ports, thus allowing users to charge two gadgets at the same time, while the speed of charge remains constant throughout.

The charger is very easy to use; you have only one power button with which you would be able to check the status of your battery. There are four other light indicators as well.

It comes with a built-in flashlight; all you have you do is click the button twice.

It contains an A+ Lithium-ion 18650 battery which can endure more than 500 charge cycles. Voltage surges also guard the charge cycles, ensuring that there is no overload of power.

Another notable aspect of the charger is that it is light scratch and fingerprint proof, so you can be sure that it will be able to remain in perfect shape for a longer time.
Customers' Reviews and Conclusion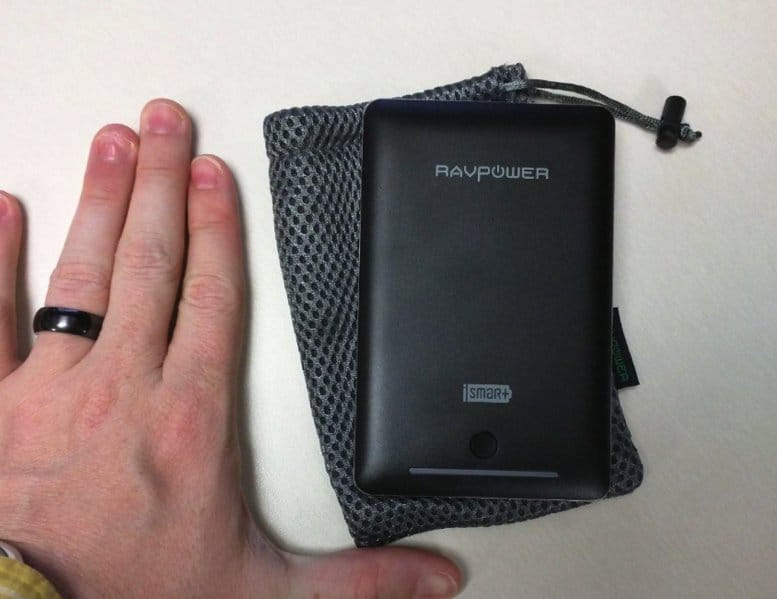 Concluding the Portable Chargers 16750 RAVPower External Battery Pack review, the best way to judge a product is by finding out what rating has been allotted to it by other customers who have had experience using it. You would be happy to know that this charger has been given a high customer rating of 4.6 out of 5, which depicts that this is one of the best portable chargers that you would find on the market. It is easily available for sale online, and while searching for the product, you can also look for various customer feedbacks for a better understanding of the device. One of the best and most mentioned aspects about this charger is the overall performance and quality. It is built using the best material, thus making it highly durable and long-lasting. Many people also say that it charges their devices perfectly well.
Charging the battery pack itself takes around a half or a full day, but you will admire how long it would be able to last on that charging and also the amount of power it would be able to provide other devices. If you are looking for a charger that can charge just about any device and is of the finest quality, design, and performance, then this is the perfect product for you.
The Good
There's a flash light
Does an amazing job charging multiple devices at the same time
Sleek design
The Bad
It's a little on the heavy side, but that's expected when you have 16,000mAH
It's a tad bulky