Record PC games for YouTube with DemoCreator
Learn all about recording PC games for YouTube with the best screen recorder, Wondershare DemoCreator. Use the tips given here to make your video engaging.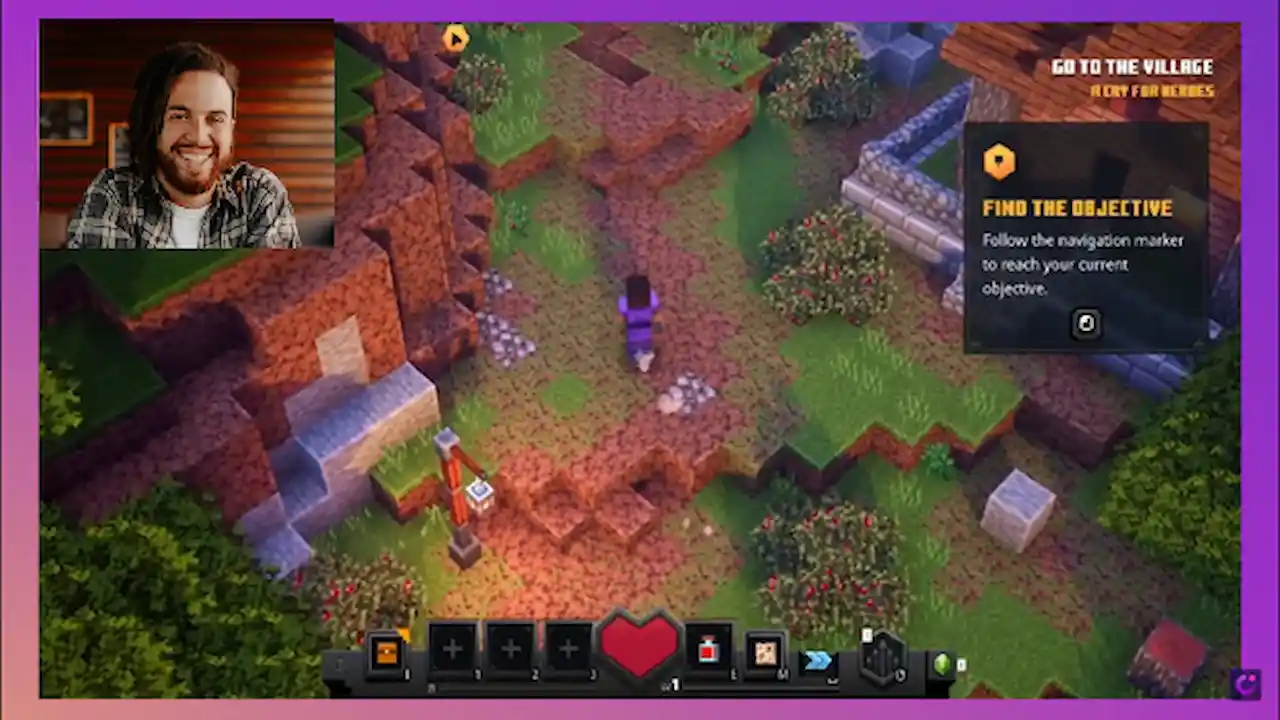 It is no secret that gaming videos are extremely popular on YouTube. Watching these videos can be enjoyable and thrilling. However, it often makes you wonder what it takes to make such videos or whether you could do it or not.
Well, you have come to the right place. We have just the tool for you to begin your journey towards the path of a professional gaming YouTuber.
In this article, we will discuss different requirements for recording a PC game for your YouTube channel.
Key Features a Game Recorder Should Have
Although professional YouTubers and game streamers have very advanced technology, you can begin with a computer and a reliable game screen recorder.
Your computer should have a powerful CPU and a good GPU in order to run the game and the recording software side by side. If your CPU is not powerful enough, it can result in freezes, crashes, and unusable footage.
As for the screen recorder, it should be able to support high resolution (4K and UHD) videos. It should also provide a good frame rate so that your video is more responsive and enjoyable. Furthermore, it should detect external devices such as microphones and webcams as well.
You might be wondering where you could find such compact software. Well, worry not! Wondershare DemoCreator is what you need!
What is DemoCreator?
Wondershare DemoCreator is one of the best screen recording software which is compatible with Windows and macOS. It is excellent for simple as well as complex professional video editing.
An essential feature of DemoCreator is that it is an all-in-one product. It not only lets you record your screen but also has all sorts of video editing tools. Moreover, it also allows you to upload your videos directly to YouTube, making the process hassle-free and time-saving.
Furthermore, this software enables you to record various high-quality games in HD resolution. You can also choose the frame rate you want flexibly. While recording gameplay on PC, you can also capture your microphone and your webcam to make the gaming video vivid.
Game Recording Features of DemoCreator:
DemoCreator has many different recording options. One of them is the "Game Recording" option which supports the recording of many different games. It has a feature to detect the most popular games such as Fortnite, Roblox, League of Legends, Minecraft, Among Us, Call of Duty, and many more.
However, suppose it does not detect your game. In that case, you can still record it using other recording options such as "Screen Recording."
How to Record PC Game Footage for YouTube with DemoCreator?
Now, let's take a look at how you can record PC games for your YouTube channel using DemoCreator. Following is a step-by-step guide.
Step 1: Download DemoCreator
If you are new to Wondershare DemoCreator, go to the official website and download DemoCreator for a free trial.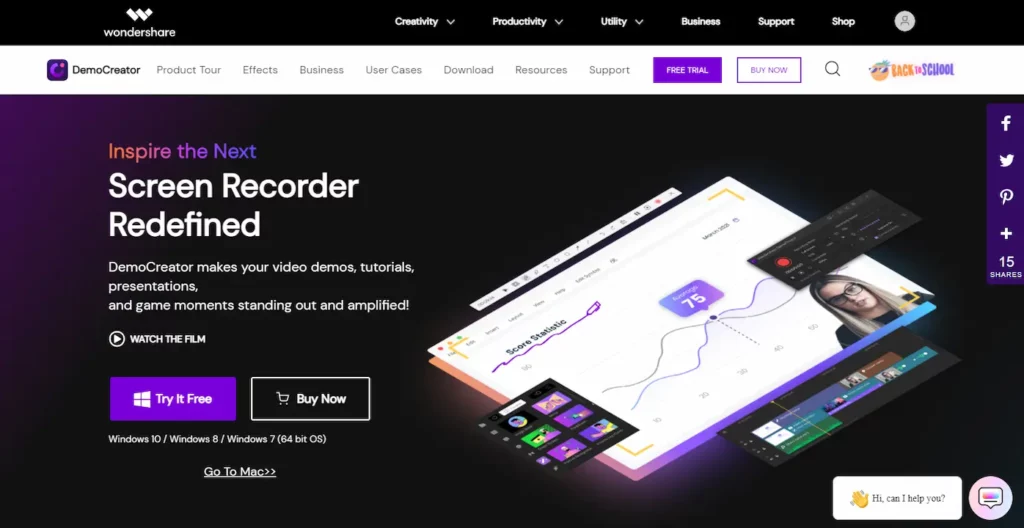 It is compatible with Windows 10, Windows 8, and Windows 7 and macOS v11(Big Sur),macOS v10.15(Catalina), macOS v10.14(Mojave), macOS v10.13 (High Sierra) if you use Mac OS.
Step 2: Launch the Game.
Now, launch the game you want to play and record. Adjust the visual settings of the game as per your PC's capability.
Step 3: Open DemoCreator.
Once the software is downloaded, click on the desktop icon to open it.
Step 4: "Record Game."
DemoCreator will provide you with different recording options. Select "Record Game" to record your PC game.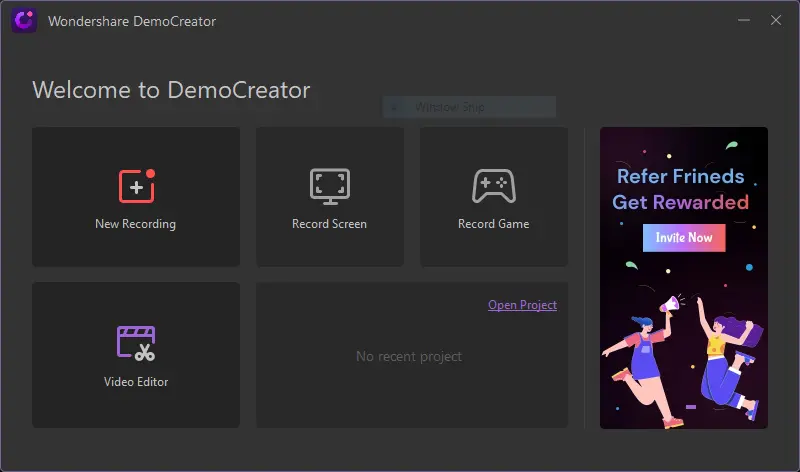 Step 5: Adjust the Settings.
In this step, you have to select the game that you are going to record. Then set the frame rate that your computer is capable of handling. For a high-quality video, set the frame rate to 120 fps.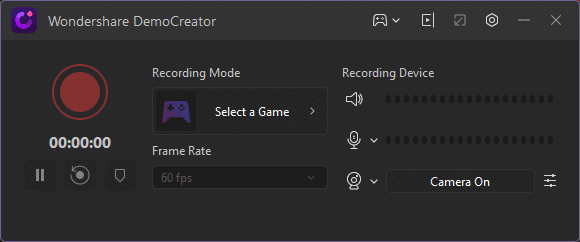 You can also adjust the settings of your recording devices. You can choose the in-built or an external microphone or webcam.
Step 6: Start Recording
Once all the settings have been adjusted, press the red button to start your recording.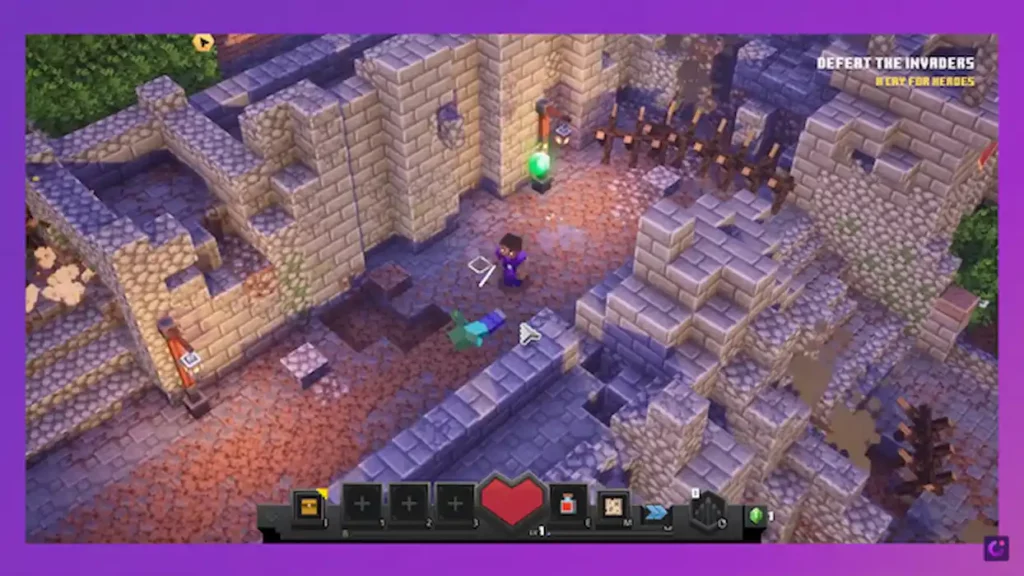 Once you are done, press F10 to stop the recording. You will enter the video editor, and the video and audio track will be presented automatically. Here, you can play around with different editing tools to make your video more attractive for the viewers.
Make Your Game Video More Engaging with DemoCreator
Now, the question arises of how you can make your game footage more engaging for YouTube. Here, we are going to mention four ways which can help you with this problem.
Record the Game with Your Face in the Corner
Viewers tend to be more responsive to videos that have a face in them. It makes the recording more plausible and realistic. Your face can engage the viewers more quickly as they can see you while you play.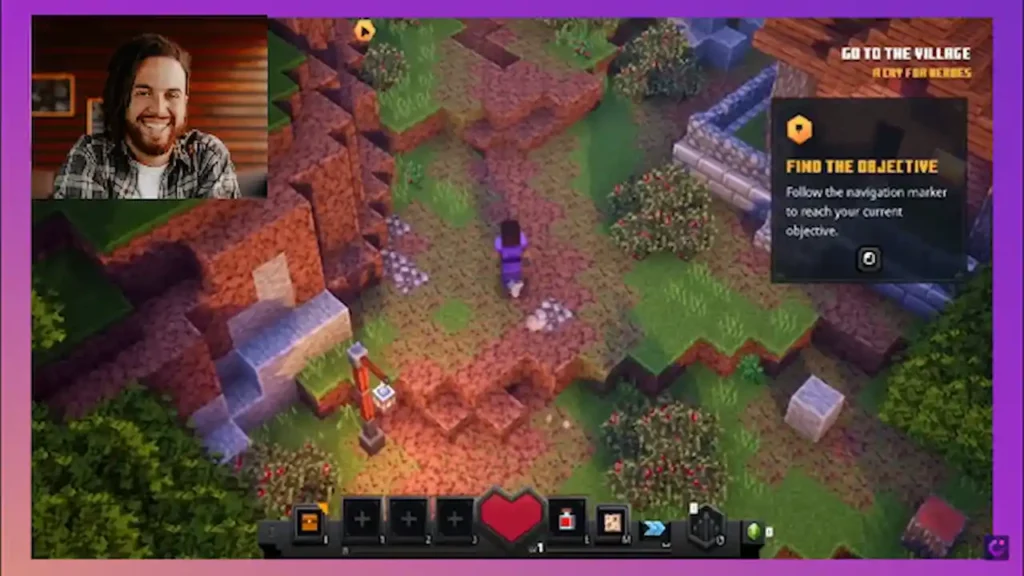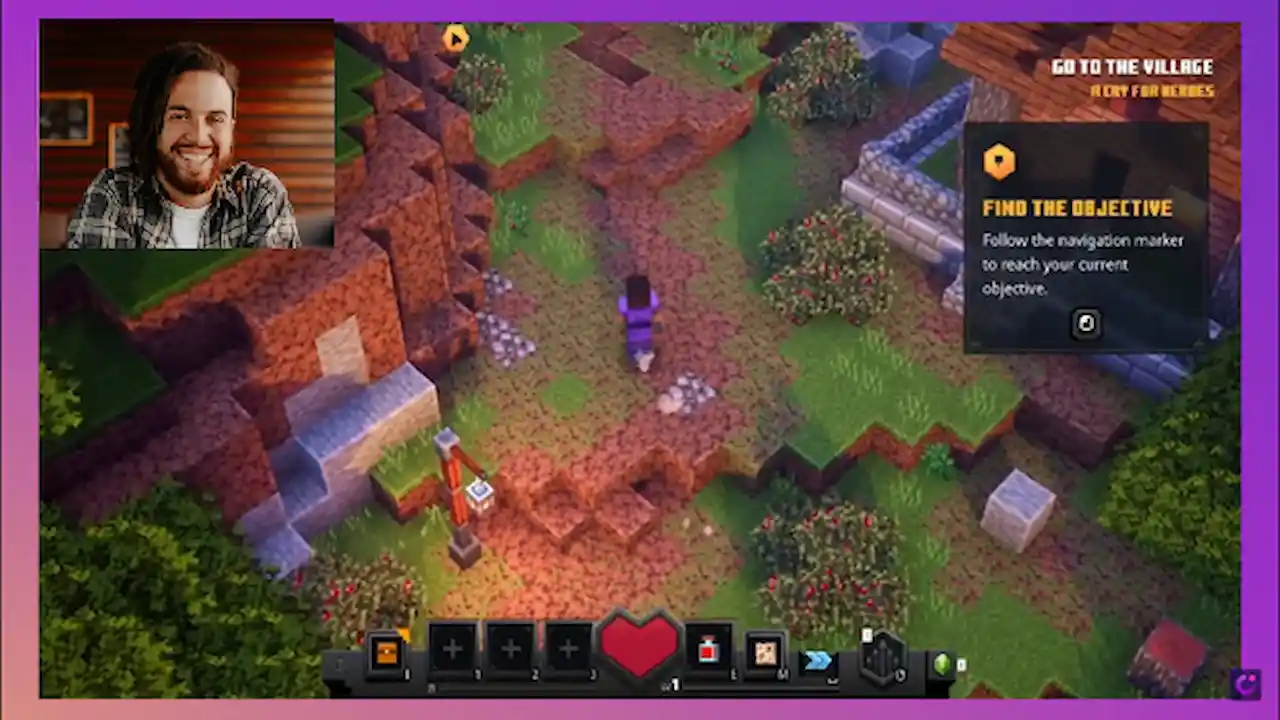 In order to record your face, turn the webcam on before you start your recording.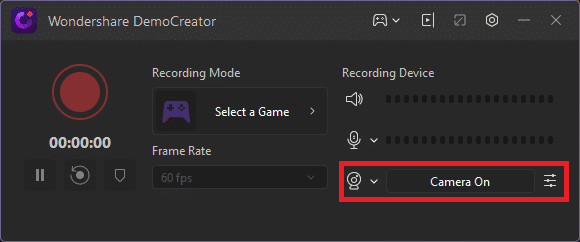 In the corner, a small window will show you your face. Here, you can adjust the shape of the window and also flip the video. You can also change its position by dragging it around.
Record Game Audio and Your Voiceover
Just like your face can make the video more plausible, your voice can make it more compelling. A video with just the game audio may seem a little bland but adding a voiceover can take the blandness away.
Moreover, if a game is particularly hard, you can explain different things by adding a voiceover.
In order to add a voiceover, all you have to do is connect your mic to the PC. Then allow DemoCreator to use that microphone and record your voice.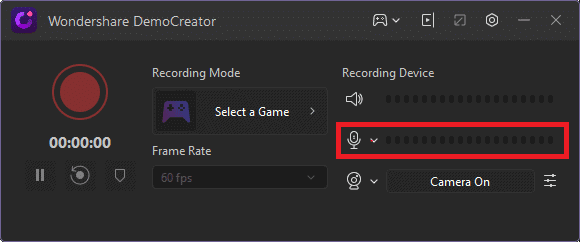 Adding Some Game Related Motion Stickers
Apart from your voice and face, adding game-related motion stickers is another way to make your video more engaging.
They are super easy to add and can greatly pique the interest of your viewers by adding some extra color to your captured gameplay.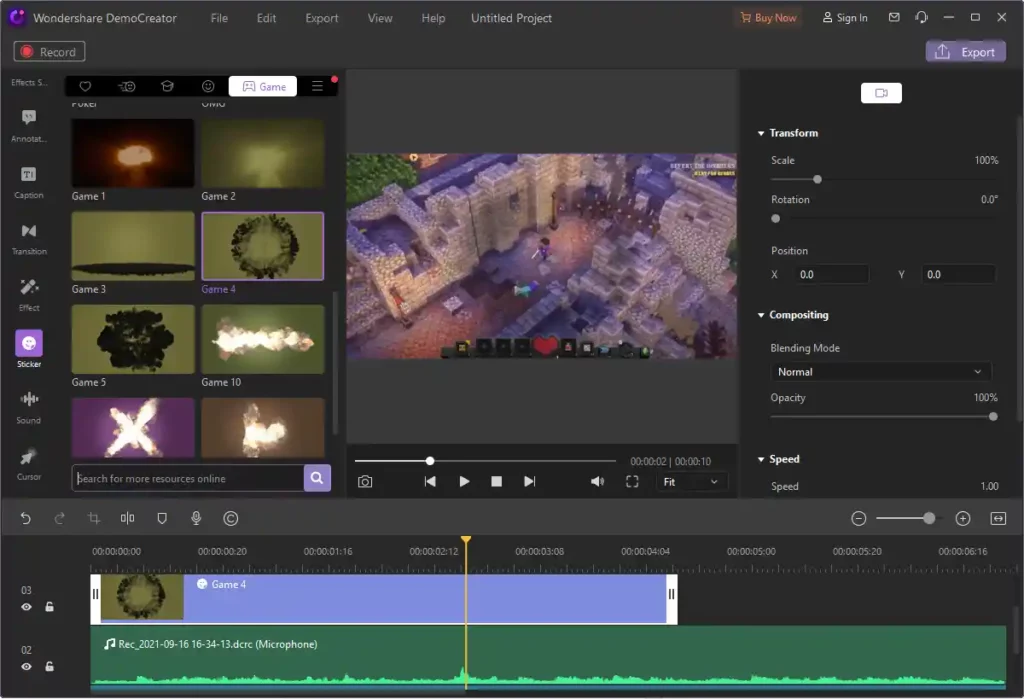 In the video editing interface, on the left, you will see an icon labeled "Sticker." You can use this to add game-related motion stickers. To add the sticker, drag and drop it on the video.
Creating an Attractive Video Thumbnail
Thumbnails are a reduced version of your original video. The name comes from the fact that they are usually the size of the nail of the thumb.
Generally, thumbnails are usually the first impression a viewer will have of your video. Based on it, the viewer will decide whether the video is worth watching or not.
Thus, it is crucial that you design a fun and encapsulating thumbnail. While designing a thumbnail, you can choose a major suspenseful moment as the background for your thumbnail and then add different stickers and text. You can also select the free resource from DemoCreator in Caption and Effects Store.
Conclusion
YouTube is an excellent platform for gamers to show off their skills and interact with the gaming community. However, to become a gaming YouTuber, you must have a reliable gameplay recorder and editor.
Luckily, DemoCreator offers all the features you need in order to record your gameplay as well as edit the footage to make it engaging. So, download DemoCreator now and start your fantastic journey!
Have any thoughts on this? Let us know down below in the comments or carry the discussion over to our Twitter or Facebook.
Editors' Recommendations: