Record videos from any website with Movavi Screen Capture for Mac
Capture video from your Mac display with Movavi Screen Capture.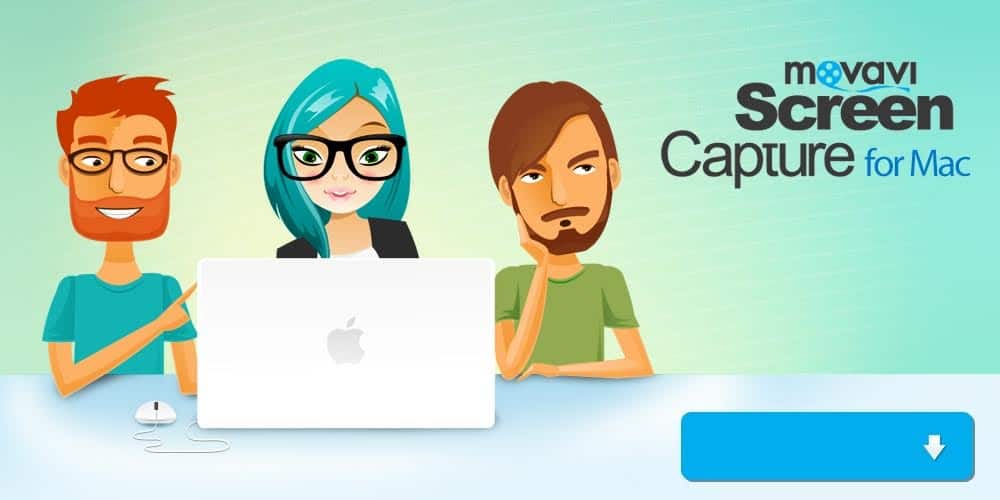 When most websites nowadays publish videos they often use online streaming video to do so and rarely ever provide a download link. While that is certainly not a problem if you plan on watching the video there and then, it means that if you want to watch it sometime else when you're offline – you won't be able to do so.
But what you may not realize is that even if there is no link to 'download' or 'save' a video from a website, it is technically still possible to do so. All that you would have to do is record it while it is playing from your screen, using a type of software known as a screen recorder – such as Movavi Screen Capture for Mac.
In order to use Movavi Screen Capture for Mac to record videos from websites, you will have to set up the recording parameters so that it captures the video from the part of your screen where it is playing. At the same time in order to capture the audio you'll have to set it to record audio from your speakers.
At first all that may seem complicated, but learning how to record video on Mac with Movavi Screen Capture for Mac is actually anything but. To start all you need to do is:
Launch Movavi Screen Capture for Mac and select 'Record screen' in the menu.

Draw a frame encompassing the video that you want to record by clicking and dragging the mouse cursor.

Check that the 'System Audio' icon is highlighted so that audio is recorded from your speakers (or click it once if not).

Click 'REC' to start recording and play the video at the same time.

Click 'Stop' when the recording is done then 'Save as' to save it.
By following these steps you should be able to easily record then save the videos that you want to from websites. However if you would like a bit more control then Movavi Screen Capture for Mac will also let you adjust the frame rate, record audio from a microphone or other external device, or even capture keyboard and mouse actions.
Additionally there are some other features of note that you may want to look into as well. In particular Movavi Screen Capture for Mac will let you choose to schedule the start and stop time of your recording, trim out any unnecessary video after the recording is done, and automatically optimize the video format and settings by using the built-in presets that are available.
As you can see Movavi Screen Capture for Mac has everything that you would ever need to record videos from your screen. Because of how easy it is to adjust the recording parameters, you should be able to quickly set it up to record exactly the type of video that you require – whether it is one from a website, or something else entirely.