The most effective way to recover a "Broken" file in Microsoft Excel
It's surprisingly easy to fix.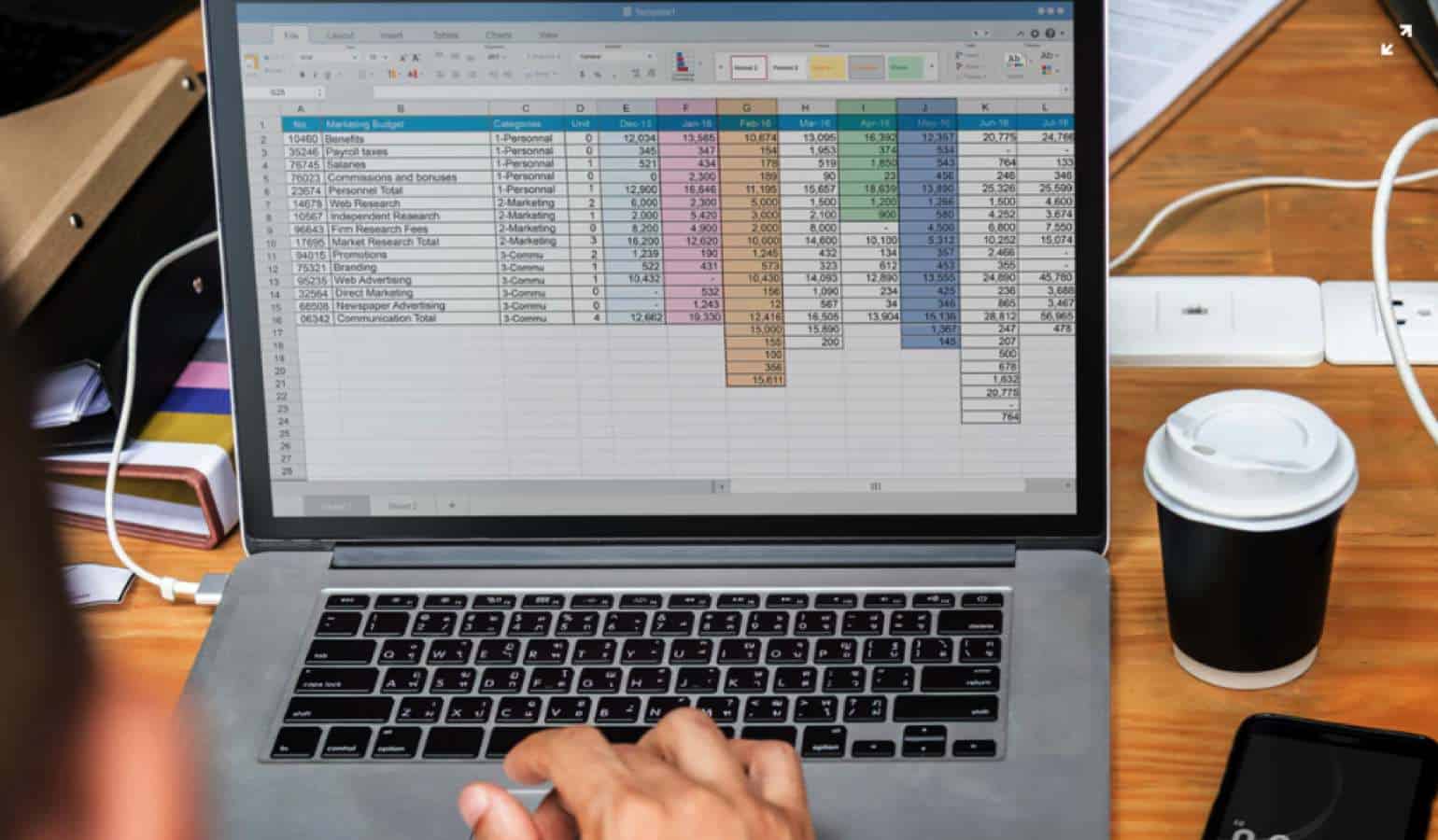 What does every Excel user's worst nightmare look like? Something like this: instead of enjoying a lazy breakfast and taking a stroll in the park after lunch, you spend your entire Sunday getting statistical data into organized tables, writing formulas and creating charts and diagrams.
You even go to the trouble of picking nice fonts. Tomorrow's a big day, after all! Smiling weakly as the sun sets, you admire your handiwork, daydreaming about the promotion you're guaranteed to get after such a thorough analysis. "It's in the bag now," you say to yourself as you save your hard work to a flash drive.
The next day you're at work, sipping coffee and getting ready for your big moment. You try to open the file. "What the…?!"

Your hands shaking, you keep opening Excel over and over again, but it's all in vain. You make a sound like a wounded animal. Your vision grows blurry. You feel a wave of nausea… The last thing you remember is the sound of a coffee cup shattering, alarmed cries from your colleagues, a woman weeping, and the strong arms of the supply manager.
Well, you get the point.
Every active Excel user has probably experienced files (either .xls or .xlsx) "breaking" at the worst possible moment. Needless to say, the best thing you can do is prevent this from happening in the first place.
Avoiding disaster is actually quite simple: File – Save as – in the Overview menu, choose a folder to save to – Service (the button next to Save in the bottom right corner of the dialog box) – in the Settings menu, check Always save a backup copy. Done. You're amazing. Now even if your main workbook gets damaged, you'll always have a copy — and no headaches.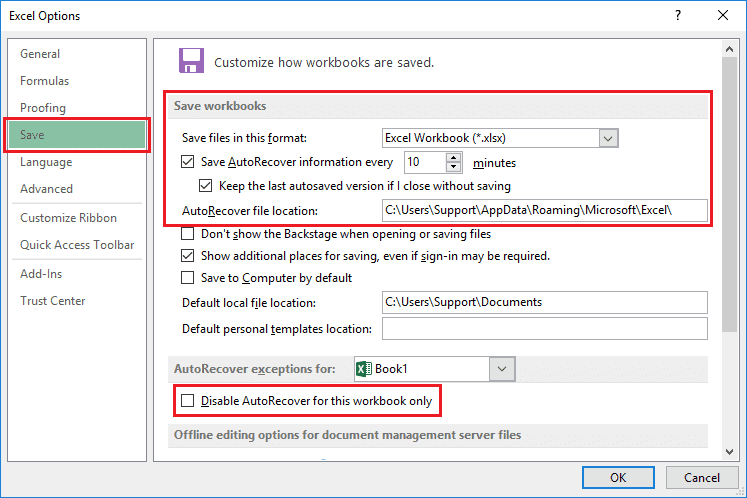 But what if your file has already been damaged, you don't have a backup, and you just need to get the contents back?
The first thing to do is look at the file size (right-click on the file icon – Properties – Size). If your workbook contains a large data set, especially one with lots of diagrams and images, but the properties say it doesn't "weigh" more than a couple of kilobytes, then there's probably nothing to be done. Your data can't be recovered out of thin air. But if the file size matches the contents, you can start trying to recover them.
Recovery using MS Excel
Start by trying to restore the file using MS Excel's standard tools. In theory, if it detects an error in a damaged workbook, the smart program will automatically launch file recovery mode. But this often doesn't happen, and you need to activate the recovery mechanism manually: in Excel, click on File – Open – select the damaged workbook in the document Open dialog box – click on the arrow next to Open – in the drop-down menu, select open and recover.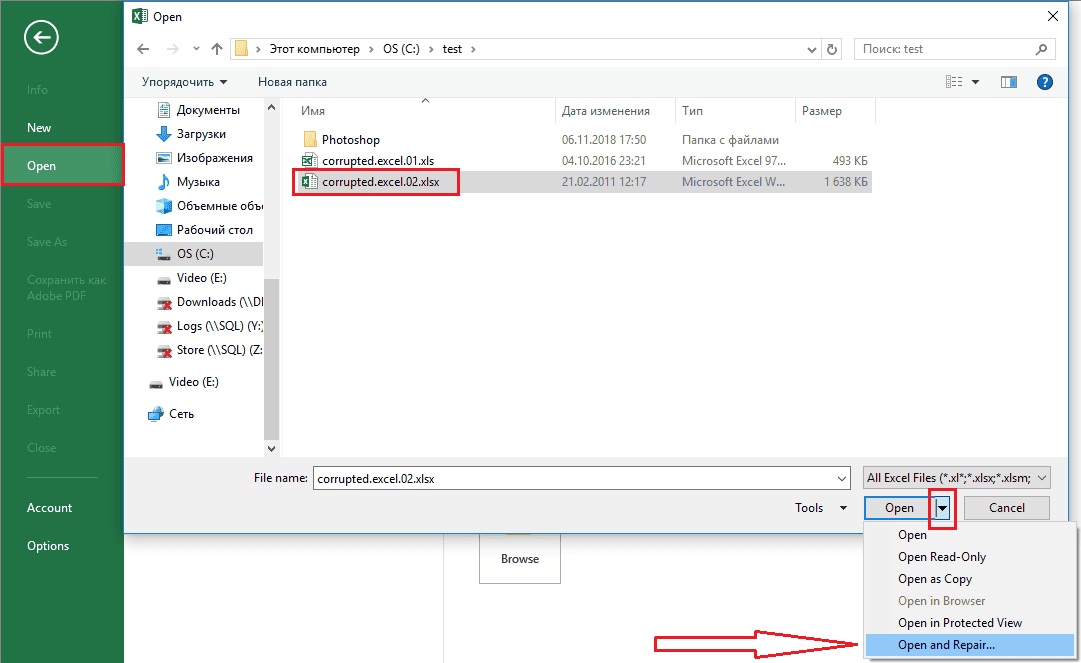 To try to save the entire workbook, choose Recover, but this often has no effect. In this case, try Extract data. This will probably help you recover numerical values and formulas from the damaged file.
If this doesn't help either, there's another trick you can use: enable Excel's manual recalculation mode. Create a blank workbook, then use File – Settings – select the Formulas tab from the list on the left – then, in the very first section, choose Calculations in workbook manual. Now try to open the damaged file using the File – Open menu. The clever thing is that this way the workbook is not automatically recalculated when you open it, which means there's a decent chance you'll be able to extract the data.
Still no joy? Don't despair. We still have a couple of aces up our sleeve.
Recover online
One trump card we can play is trying to recover your damaged workbook online. This is a paid service, but not a very expensive one (recovering one file costs about $5), and the chance of obtaining a working file is many times better than if you try to work the magic yourself. There are several online services offering similar functionality, but the easiest and most powerful tool is Online File Repair System.
It's all quite intuitive. Just click on this link, then use the big orange upload file and begin recovery button to upload your damaged file, enter your email address, and wait. Some kind of mysterious magic happens, and if the service manages to recover your file, it gives you a chance to view the results. You pay the magical elves (or the authors of this rather cunning algorithm), give thanks to the gods of digital technology, and receive your repaired file via email.
The most powerful solution
But what if you have not one damaged file, but a dozen of them? And what if the data is extremely confidential, and uploading it through your browser isn't really an option? Then you can look into a complete software solution such as Recovery Toolbox for Excel.
This program has been around for 15 years now, with continual updates and improvements. it runs on Windows, and it has the best quality/price ratio on the market. One especially nice thing is that there's no need to buy a pig in a poke. Just as with the Web-based service, you can test out what the program can do using a free demo version before deciding to part with your money.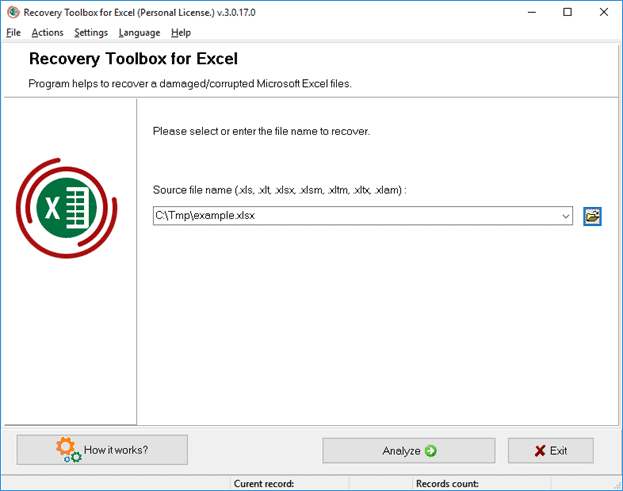 Download it, install it, load your file in preview mode (which is free!), see whether or not the application does the trick, and then if everything's okay you can pay for a license and obtain the ability to recover and save any number of files.
And, last, of all, save yourself time and anxiety by always making backup copies! Good luck!
Have any thoughts on this? Let us know down below in the comments or carry the discussion over to our Twitter or Facebook.
Editors' Recommendations: