How to recover deleted text messages from iPhone and Android phones
If you're looking to recover deleted text messages from your iPhone or Android device, we rounded up some of the best tips to get your messages back.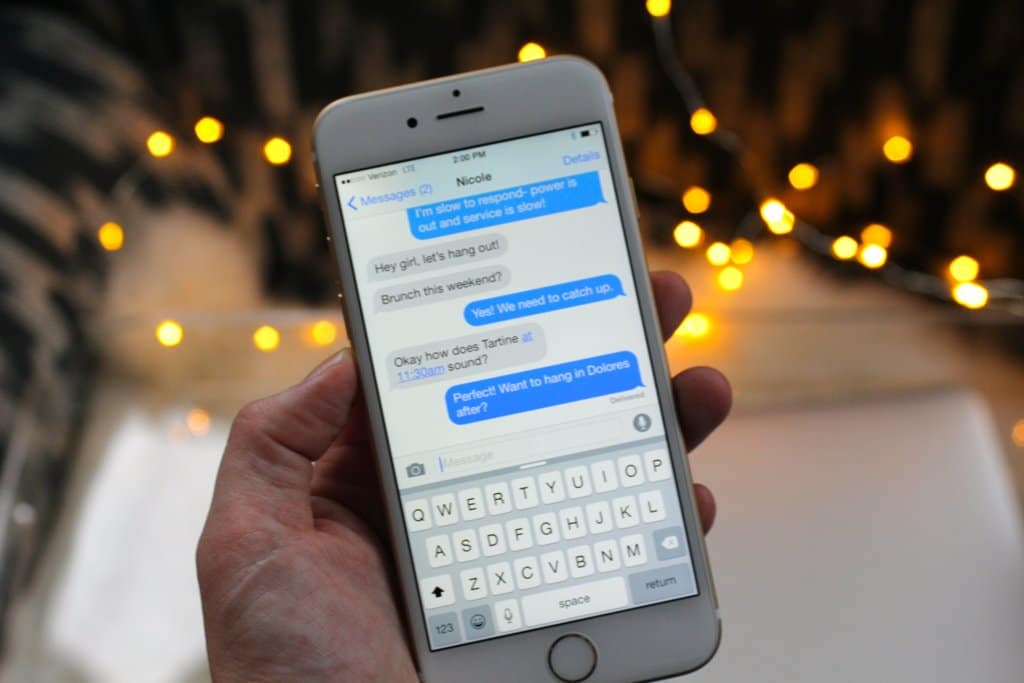 Text messaging is one of the most popular forms of communication being used today because it's fast, easy, and almost anyone has access to the technology. But no matter how convenient it may be, even your most important saved messages can still be deleted from your phone, either by accident or by some other way.
Stay calm because not all hope is lost, because your deleted data is still temporarily on your phone and there is a quick and easy way to recover them before they are permanently overwritten. No need to install backups on your phone, no need to go have your phone checked by a professional at a store. PhoneRescue is there to recover those important messages for your phone at your convenience!
What is PhoneRescue?
Highly recommended and widely used, PhoneRescue is a software that supports all kinds of iPhone and Android phones. With this, you can retrieve accidentally deleted text messages quickly even without a previous backup. It allows you to preview and select the messages you want, and recover them directly to your phone in a quick process. Then you can browse and use them just as you did before like it was never even deleted in the first place! 
But how does it work? After installing the application, PhoneRescue will quickly scan, show an instant preview, and recover your lost data. The steps may slightly vary for iPhone and Android, but they are very much the same and the steps for both platforms are simple!
How to recover lost messages
STEP 1: Open PhoneRescue on your iPhone or Android connect your phone to your computer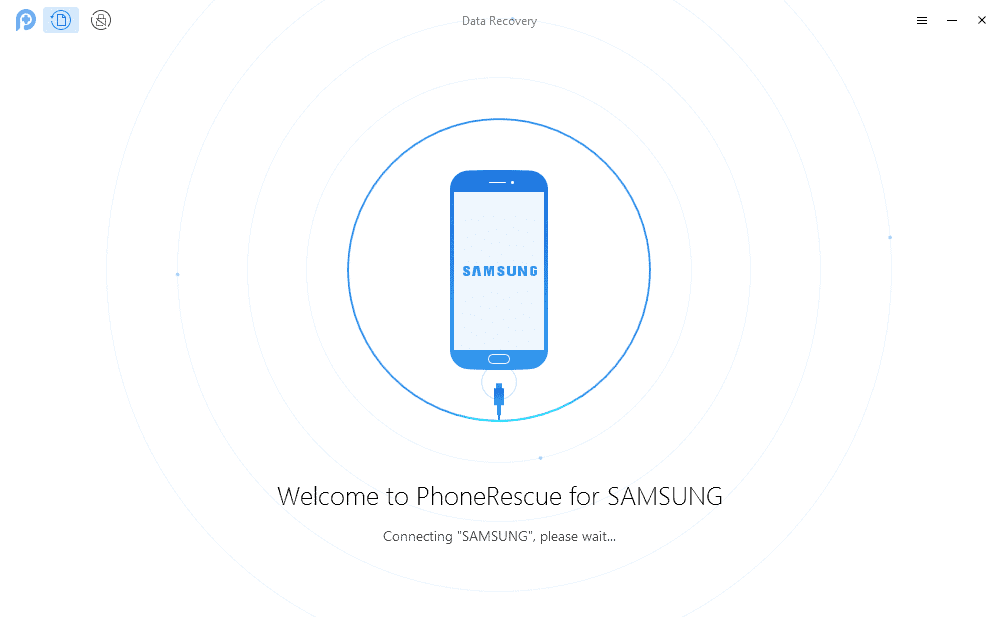 Once your iPhone is connected, select Recover from iOS device then press the next button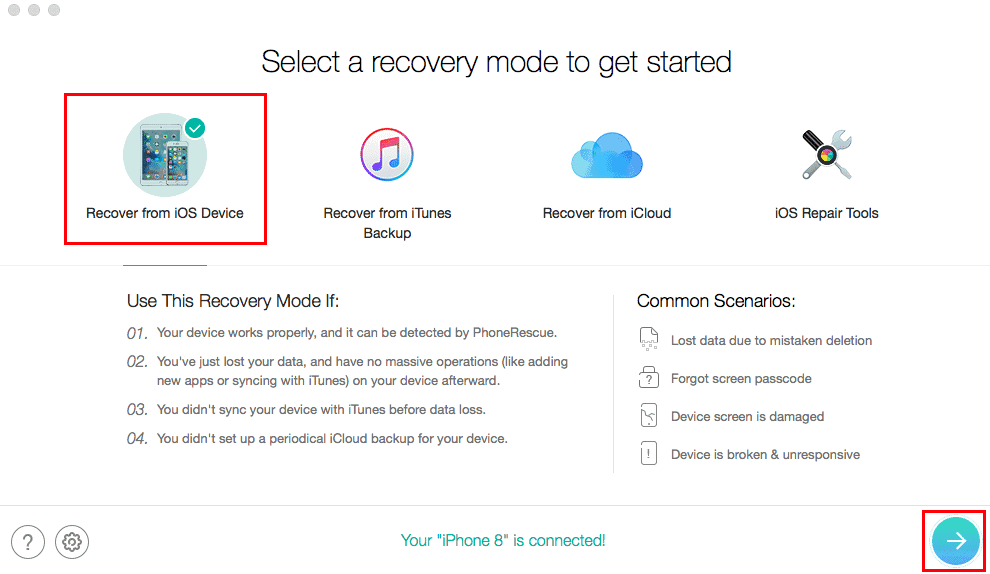 Step 2: Choose the category of the data that you want to recover (Messages) > click the Next Button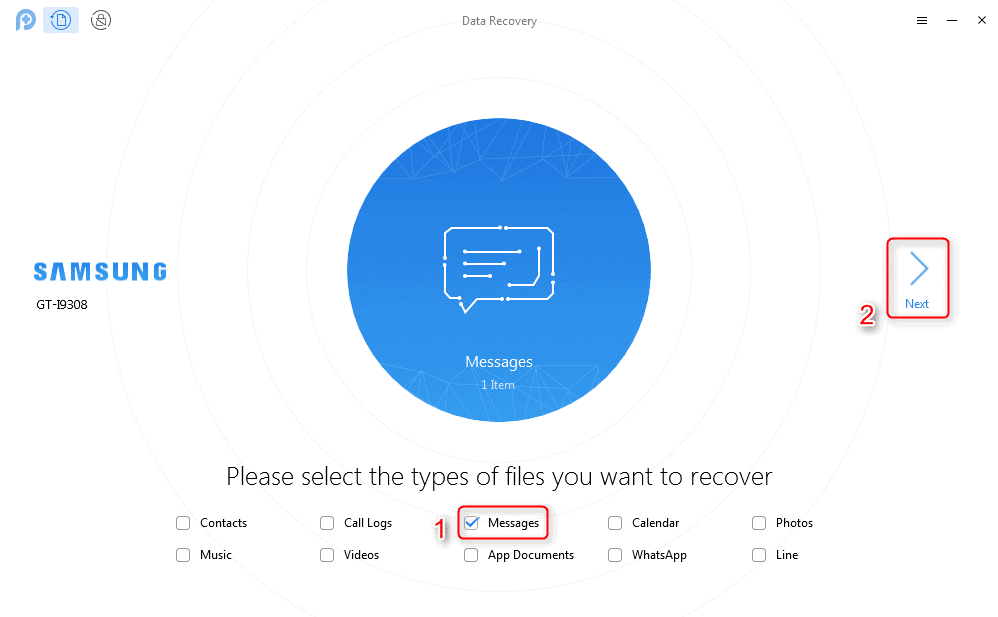 Step 3: Select what you want to recover from the preview of the deleted data > click Recovery Button of where you want to save the data (either on your Phone/Device or Computer)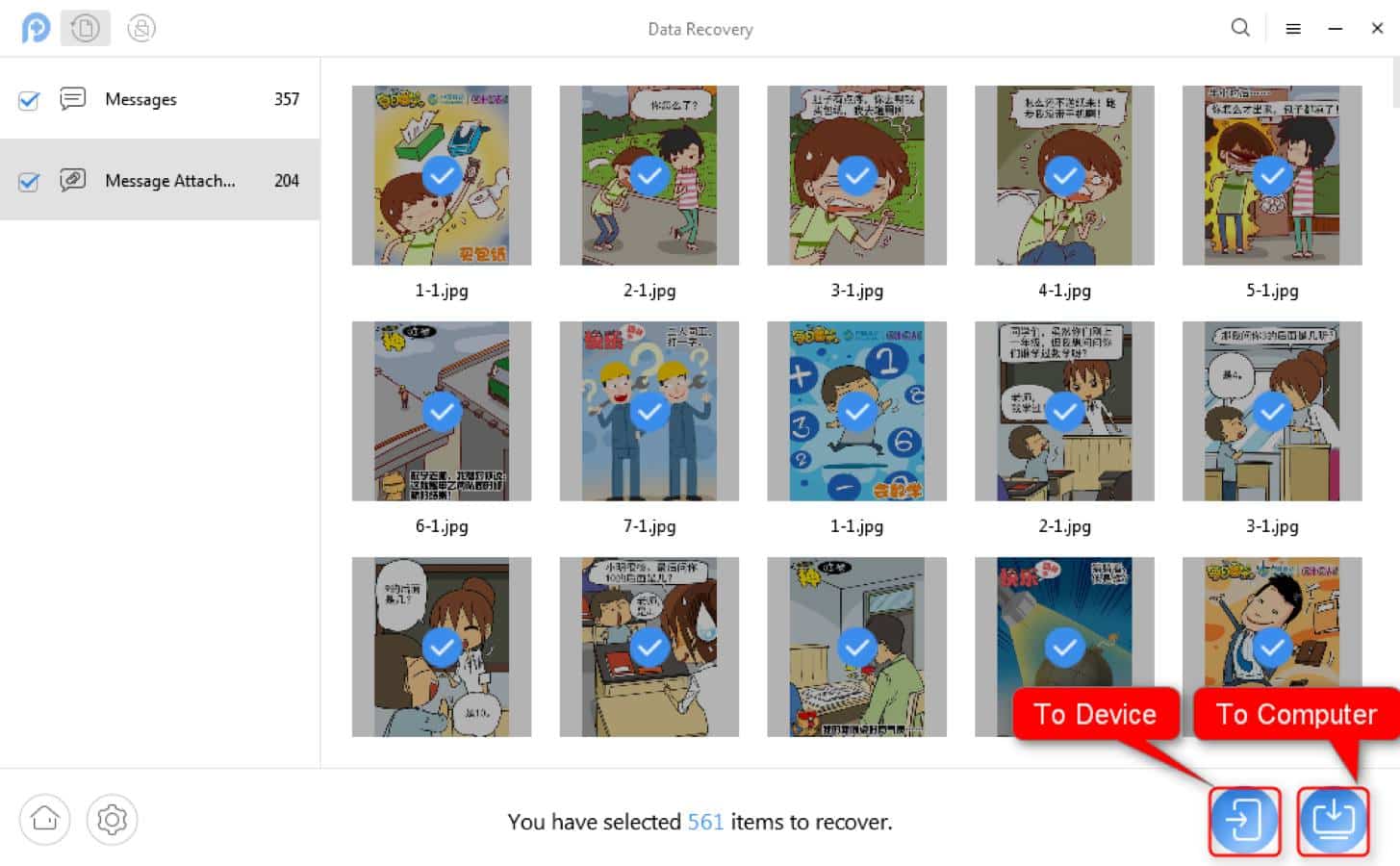 For iPhones, click the drop-down menu and select to Only list deleted messages before selecting what you want to recover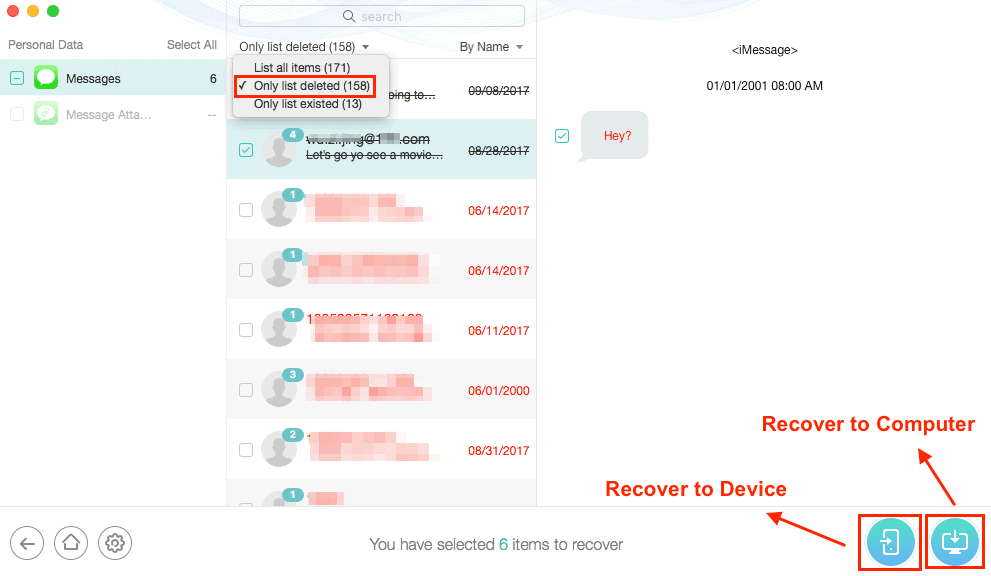 Step 4: Just wait for it to process and you're done!
PhoneRescue will ensure a successful recovery for any of your deleted text messages with multiple other solutions available for you to use. And not just your text messages, but 31 types of data including photos and other irreplaceable data. PhoneRescue is the solution to all your data disasters.
Want a more specific tutorial on data recovery for your phone using phonerescue?