Red Dead Online features shootouts, co-op missions, and of course, battle royale
There's so much to do.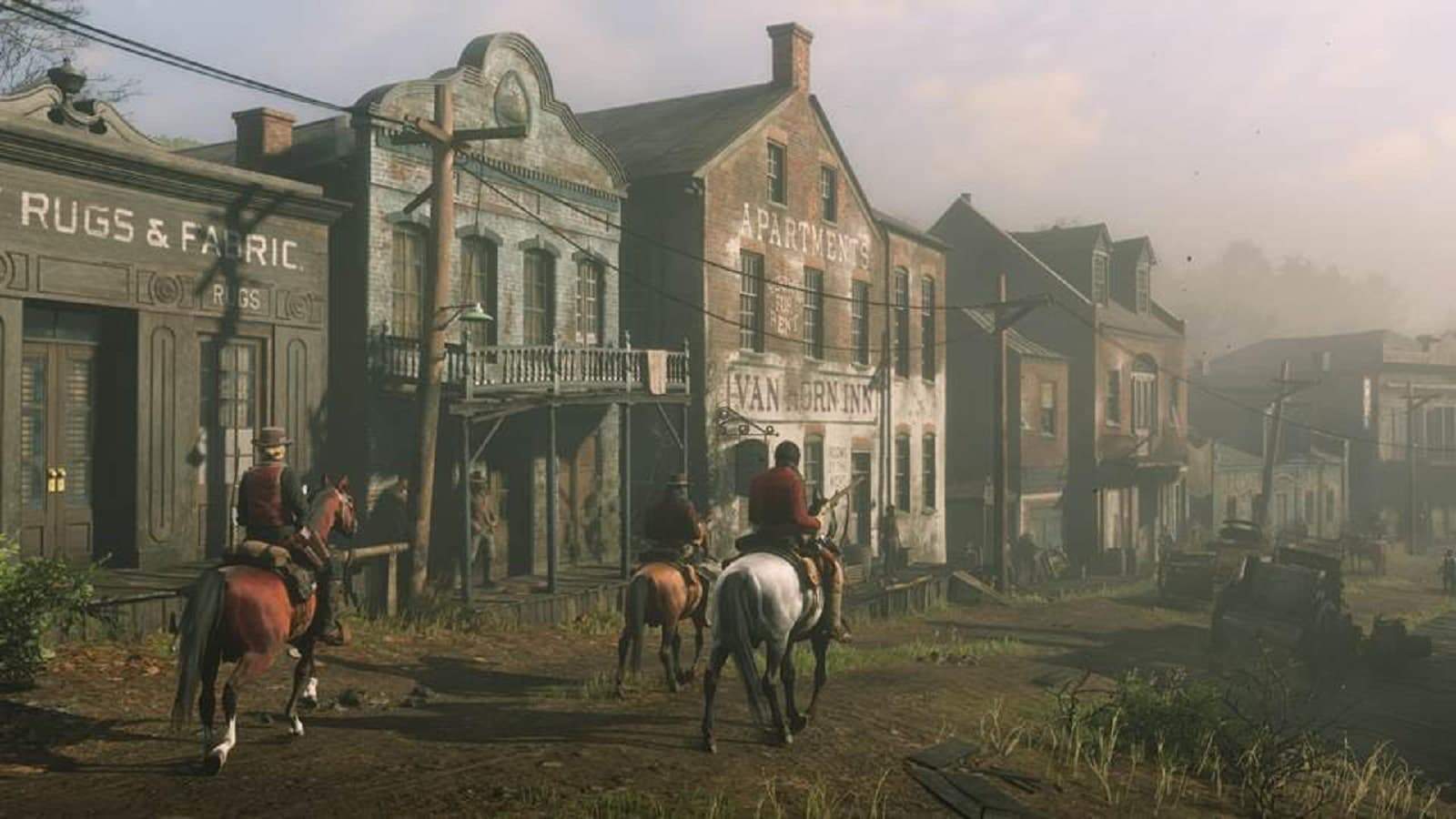 To start with a huge understatement, people are really liking Red Dead Redemption 2, and rightfully so. The world is immersive, big, and beautiful, with tons of things you can do. One thing that wasn't included at launch, however, was the online portion of the title.
That changes today with the beta launch of Red Dead Online. First, find out if you are eligible here, then keep reading to learn everything you can do in the online portion of the game below.
Here's what you can do in Red Dead Online's beta
Ok, so there's a lot to unpack here. First, you create your own character, obviously. We can't have 100 Arthur Morgans running around, the world ain't ready. Second, you'll be lead to a small camp and given a horse. You'll then hunt some treasure and around that time you'll also be given your first Ability Card.
You can read more about Ability Cards here, but basically, you'll get one active Card and three passive cards. Different cards are available to help customize your build.
You'll also have to ability to form Posses and work on free-roam missions and other activities together.
Activities in Red Dead Online's beta
Honor plays a big role in Red Dead Online apparently, and moral choices can change the outcome of various missions. I'm personally excited to see how this works because trolling in GTA Online was something that completely turned me off from the mode and if player-killing can affect the story, then maybe it will be minimized.
Other modes include Shootout and Team Shootout, which is pretty self-explanatory. It's solo and team deathmatch. Hostile Territory has players working together on teams to control different areas of land. Capturing land gives your team points and the team with the most points at the end wins. You can also win by outright controlling all of the areas before time runs out.
Most Wanted is an interesting mode that is similar to deathmatch. Basically, you climb the leaderboard with kills, but as you get higher on the board, other players receive more points for killing you.
There are also various horse races that you can participate in.
Yes, there is a battle royale
Battle royale games are so hot right now. Naturally, Rockstar felt they should include something similar in Red Dead Online called Make It Count. Interestingly enough, players will be limited on weapons – like, really limited. Like, you better be good with a bow and throwing knives, because that's all you get.
The beta release is a slow roll-out and Rockstar is making it clear that it shouldn't be considered a "demo" in its current form. We'll let you know how it plays this week, however, so stay tuned.
Red Dead Redemption 2 is available for both PlayStation 4 and Xbox One.
Excited to play Red Dead Online? What part are you most excited for? Let us know down below in the comments or carry the discussion over to our Twitter or Facebook.
Editors' Recommendations:
Follow us on Flipboard, Google News, or Apple News