Review Roundup: Red Hydrogen One – a resounding 'meh'
There simply are better choices available.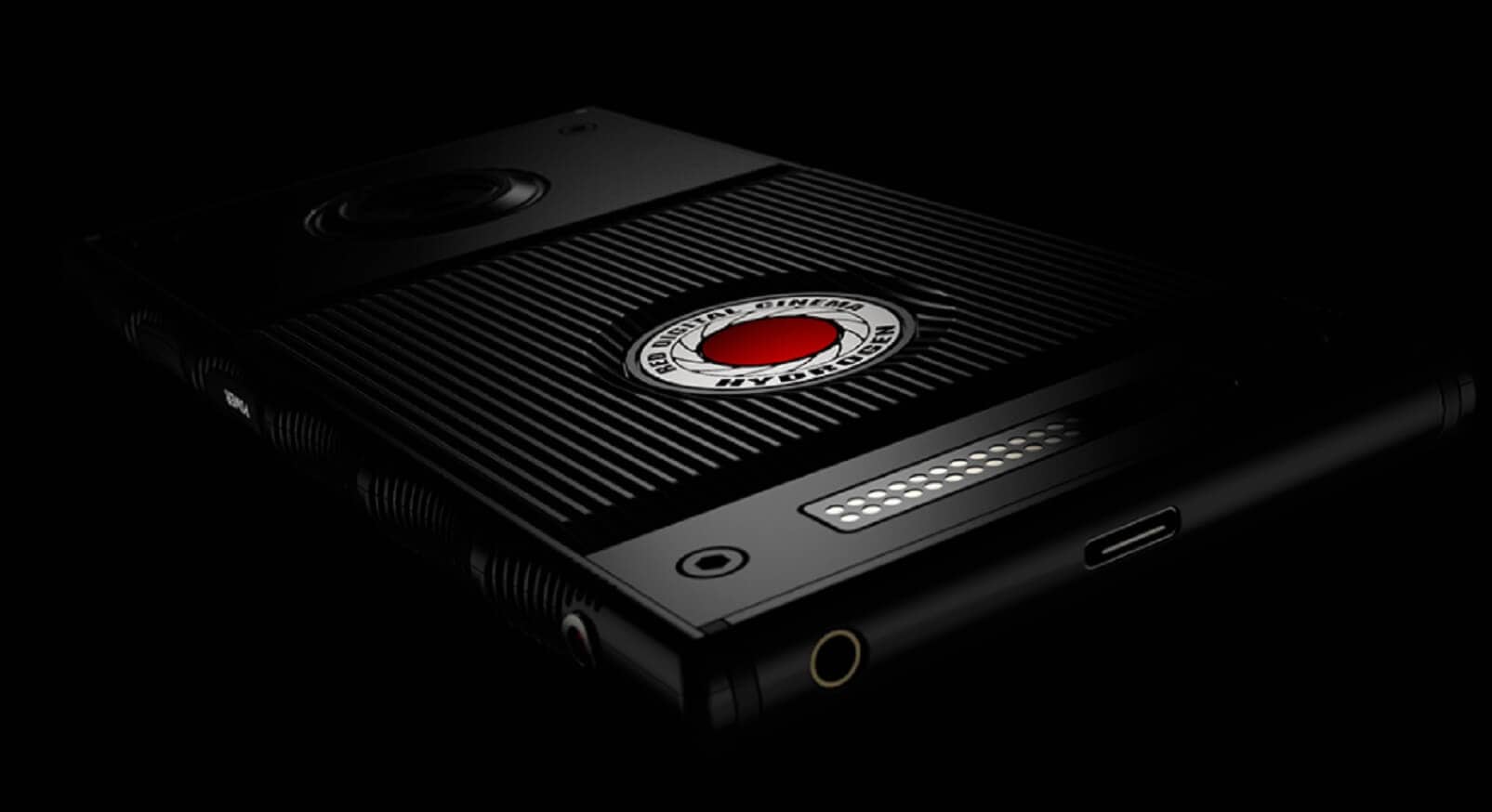 Pre-orders for the RED Hydrogen One smartphone were first opened in July 2017. Priced as high as $1,595, the device was delayed twice since then. In May, the reason for the delay was U.S. certification related. Later, we were told retooling was necessary.
The phone is finally supposed to be available in the coming days, although just the aluminum model. A previously announced titanium model is still missing in action. At launch, the phone will be available online and through AT&T, Verizon, and Mexico's Telcel.
What is the RED Hydrogen One?
The Hydrogen One features a 5.7-inch "holographic display," which uses a 4-View video format to display a 3D effect without needed glasses or an HMD. The phone also includes an expandable pin system that will remind many of the Essential Phone or Moto Mod system. The pin system will allow customers to expand their device with additional hardware, although it isn't clear when those accessories will arrive.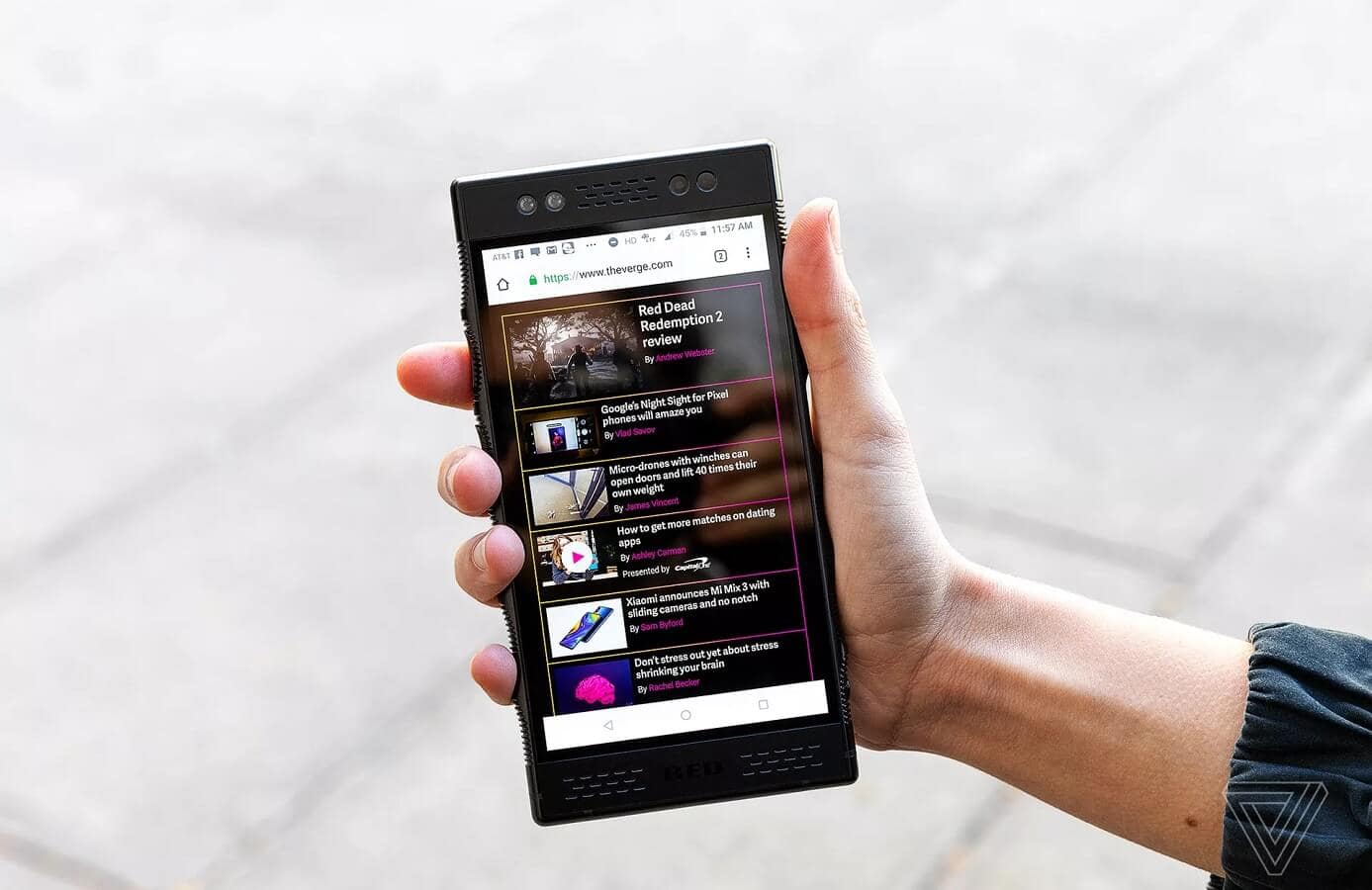 There aren't many RED Hydrogen One reviews at the time of this writing. Of those that are available, here's what's being said:
Camera
The Verge wasn't impressed with the device's camera, explaining: "Photos of people generally end up looking really goofy, with the person appearing as a paper cutout on top of whatever was behind them. Some of my co-workers figured out that by holding their arms out, they could create depth and make the photos look more interesting, but at most it just felt like another layer of paper placed on top. It's more uncanny than it is 3D."
CNET is impressed with the phone's camera app, calling it "wonderfully organized," explaining "I can quickly take manual control over photos and videos. The transparent "adjust color" pop-up is brilliant for quick changes to color temperature, brightness, contrast, and saturation."
It was less impressed with the video produced, explaining "As disappointed as I am with the video out of the RED Hydrogen One, it's better than most midrange Android phones. But that seems like a low bar for a $1,300 phone made by a cinema camera company."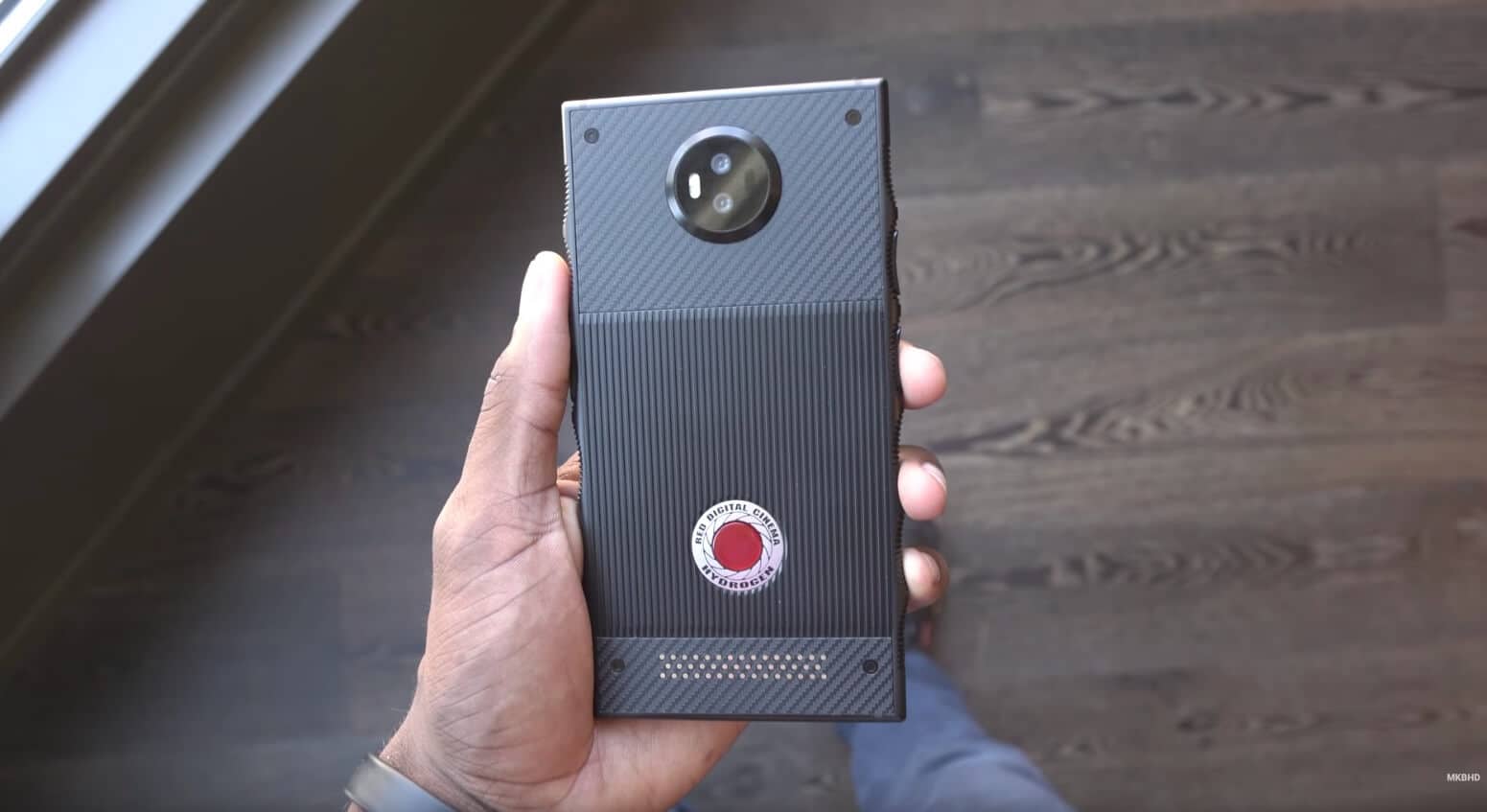 Battery Life
Android Central was impressed with the phone's battery, noting "The Hydrogen One may be a huge phone, but that just means more room for an enormous battery. Packed inside is a 4500mAh cell that provides more than enough longevity to get through the day with plenty of battery to spare."
Tom's Guide was also impressed with the device's battery life, noting "packed to the limit with a 4,500-mAh battery, the Hydrogen One ranks among the longest-lasting phones we've tested all year. The bulky handset ran for 13 hours and 9 minutes of continuous website streaming over T-Mobile's LTE network before running out of juice."
Design
The Verge gives the RED Hydrogen One design points for being different, but it's not all good. It notes, "There are two different textures on the back, and the sides of the phone dip in and out with a ribbed texture, offering grips for your fingers. The overall effect is something that seems to be designed for a ᴛᴏᴜɢʜ ᴅᴜᴅᴇ, and I don't really care for it, but I'm happy to see RED trying something different."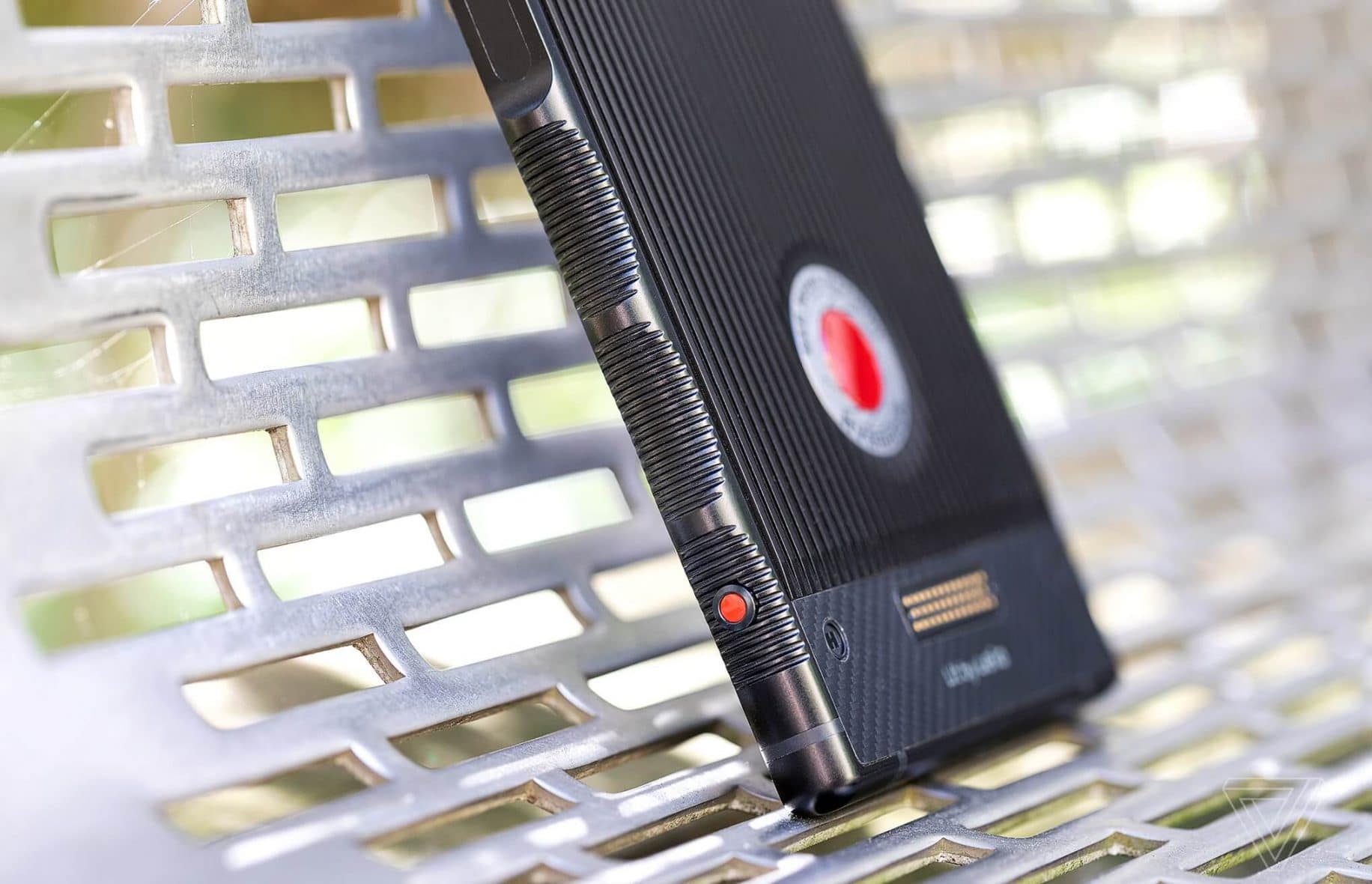 Android Central says something similar: "The phone is heavy. It's massive. It's … kind of badass. And that's exactly what RED CEO Jim Jannard wanted; the Hydrogen One feels every bit like a RED product."
Performance
Android Central says "performance isn't great; despite a generous 6GB of RAM and a Snapdragon 835 that's still plenty capable in 2018, the Hydrogen One is easy to bring to a halt with enough apps running in the background."
Tom's Guide is also unimpressed in the device's performance calling it "so last year."
The site explains, "While the Hydrogen One's display may be from the future, its internals certainly aren't. This phone was originally supposed to arrive in the first quarter of 2018, but after a series of lengthy delays, RED wasn't able to update the original Snapdragon 835 processor to the newer 845 that debuted in the spring."
Display
Android Central says "What struck me the most about the display is how the auto brightness moves in clearly visible steps, rather than the smooth and subtle transitions of just about every other phone. It's nit-picky, I'll admit, but it just makes the Hydrogen One feel like something out of 2011 instead of a 2018 superphone."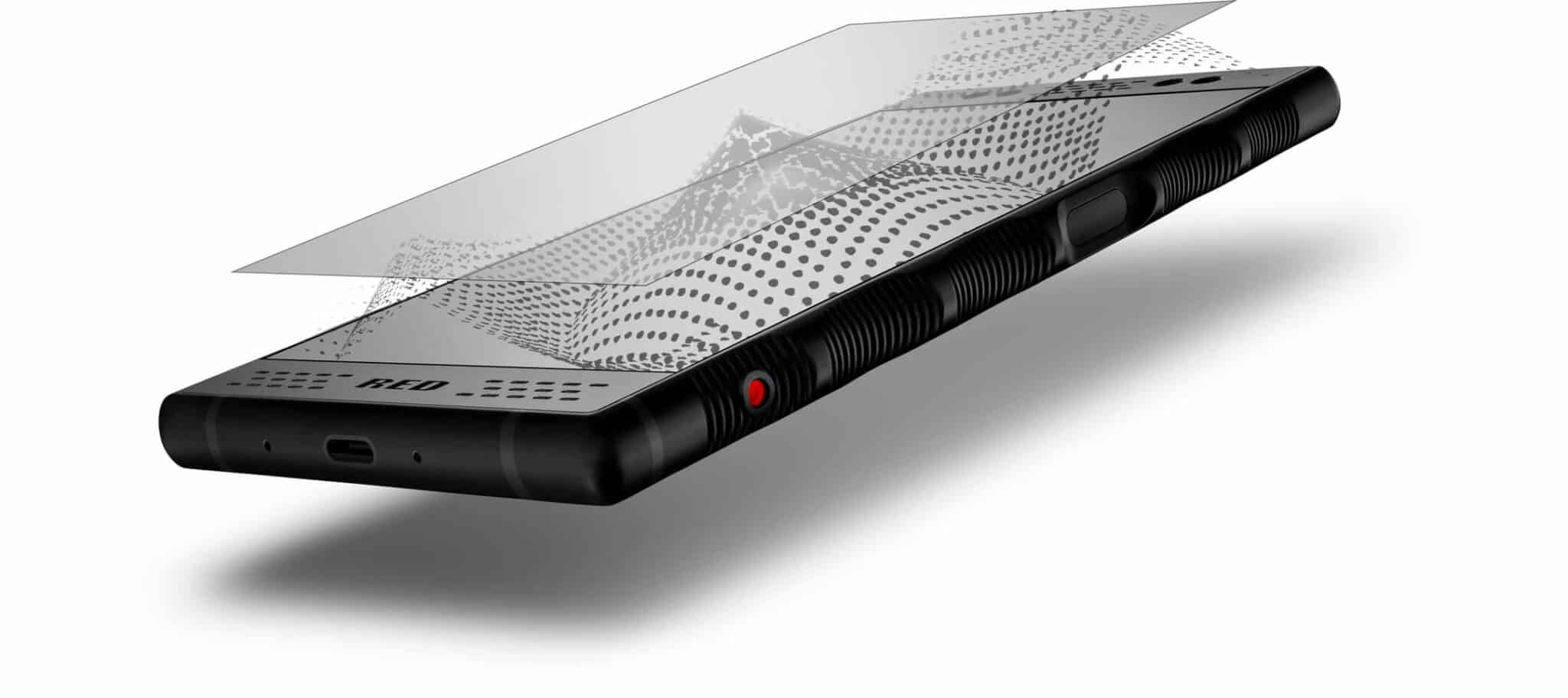 Price
Not one of the reviews mentions that the handset is worth its price. None of them.
Android Central, for example, says, "your money is better spent just about anywhere else."
Meanwhile, Tom's Guide says, "If you're intrigued by what the Hydrogen One promises, the best course of action is to visit an AT&T or Verizon store and see the phone running 4-view content in person. Even then, you're faced with an important question: Does the excitement of 3D justify all of the Hydrogen One's myriad quirks, spec deficiencies and high price? Right now, I'm not convinced it does."
The bottom line
Over at Android Central, the RED Hydrogen One is a "cinephile's dream phone … some day."
Further, "As a videographer and tech enthusiast, I can't remember the last time I was this excited to check out a phone, and even as I conclude this review I'm yearning for RED to reveal more details on the phone's modular attachments. There's still so much left to be done with this phone, so much bottled up potential."
Emphasizing the Hydrogen One seems more "like a 3D camera that doubles as a phone," CNET explains "The Hydrogen One isn't just about consuming 3D content. It's about creating it. And if that appeals to you, then it's definitely worth checking out."
Unfortunately, it doesn't recommend the handset for most users, explaining "it's hard for me to recommend the Red Hydrogen One phone at this time. That said, try to check it out in-person. Both AT&T and Verizon are planning displays for the RED Hydrogen One in their stores. Experiencing that screen will definitely make a few people cough up their credit card."
It concludes: "As a whole, the Red Hydrogen One has a flagship price and flagship ambitions. But it still needs more polish. I look forward to seeing the company refine the software experience on the phone further and testing those modules when they come out."
The Verge ends its review with: "This phone isn't meant to be compared against the iPhones, Pixels, and Galaxys. It's supposed to be its own thing: rough in a few of the "phone" places so that it can wow in its own unique ways. It's not meant for everyone. It's for the RED fans and 3D enthusiasts who think smartphones should give us more." And, "But no matter what terms you review this phone on, it misses the mark."
Based on these reviews, it's clear the RED Hydrogen One isn't for everyone. Hopefully, RED learns for its mistakes a make a better second-gen version. What do you think?
Editors' Recommendations:
Follow us on Flipboard, Google News, or Apple News