Cloud Phone eliminates the hassles of complex phone systems
Cloud Phone will answer, route, and manage your calls professionally. Add users, extensions, or numbers as your business grows.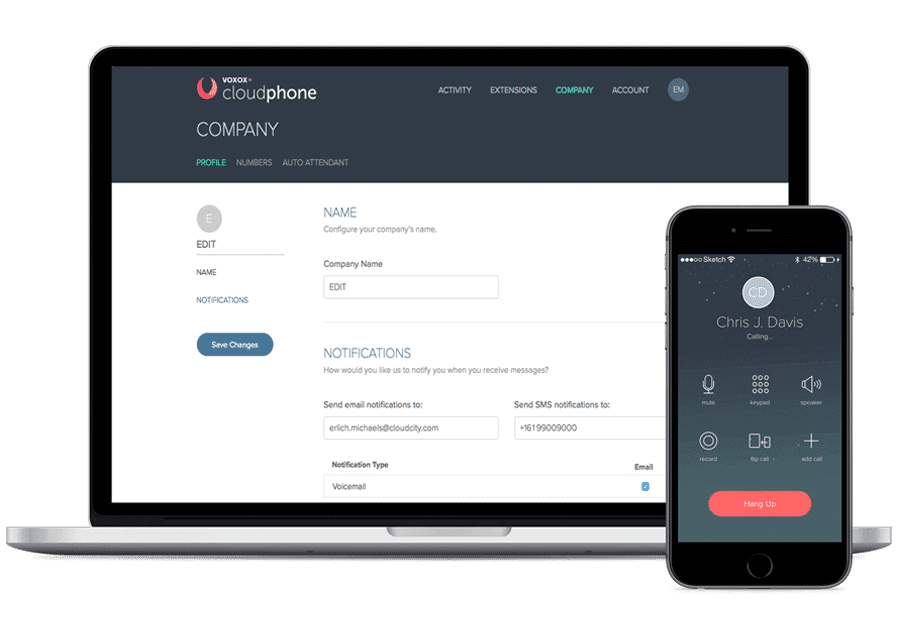 A cloud phone is a system that is based on the cloud. The cloud can be a server, cluster of servers, or a regular computer that can be accessed through an internet connection. Usually, the cloud provides services such as data storage and computing. Basically, a cloud phone is a phone service from the cloud.
A cloud phone is similar to VoIP services like Vonage, Skype (for Business), and 1-VoIP Residential. As of now, only a few companies offer cloud phones. Voxox is one of them with Cloud Phone.
The difference between common VoIP services and Cloud Phone services is that the latter can be contacted through regular calls from landline and cellular phones. They use a phone number, and you do not need to use an application to get through to Cloud Phone users.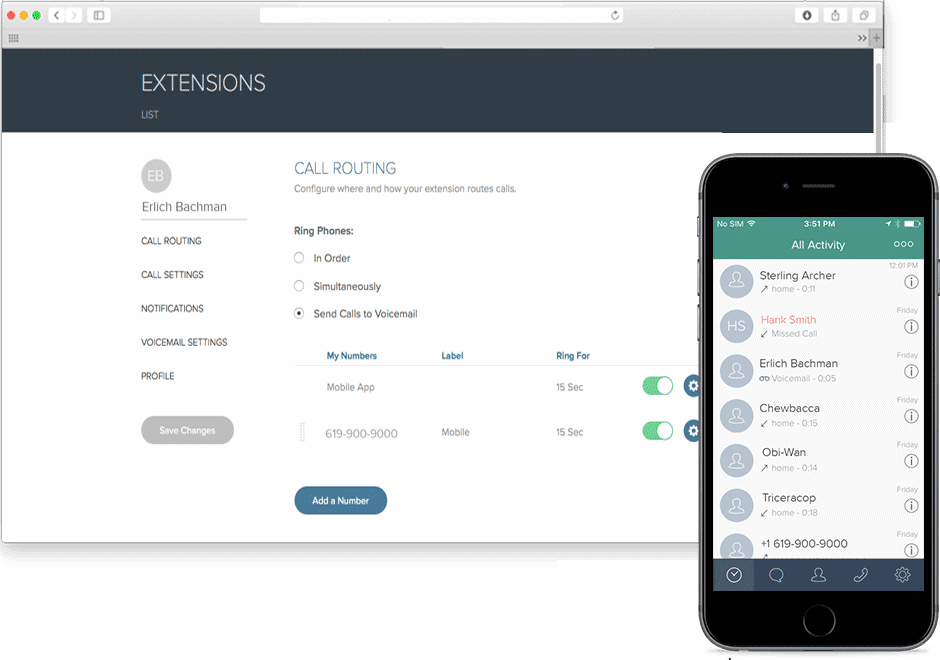 Why would you need Cloud Phone in the first place? Ideally, Cloud Phone is suited for businesses. The biggest advantages are lower billing costs, flexible addition, and removal of extension lines, as well as removing the need to buy new phone units. All you need is an internet connection and a computer, which come by default in an office or business setting.
Of course, Cloud Phone also allows users to send and receive SMS text messages. Other features can easily be implemented, or users can simply take advantage of computer applications to perform additional functions for Cloud Phone. For example, a user can easily record a phone call using a recording application that comes by default on his or her computer's operating system.
If there are other cloud phone providers and VoIP, why should you pick Voxox' Cloud Phone? The main reasons are that it is much cheaper than its competitors, it's tailored to business users, and its service is remarkably reliable — not to mention that you can try it out for 30 days free without spending a penny. Currently, Voxox' Cloud Phone is only available in Canada and the United States.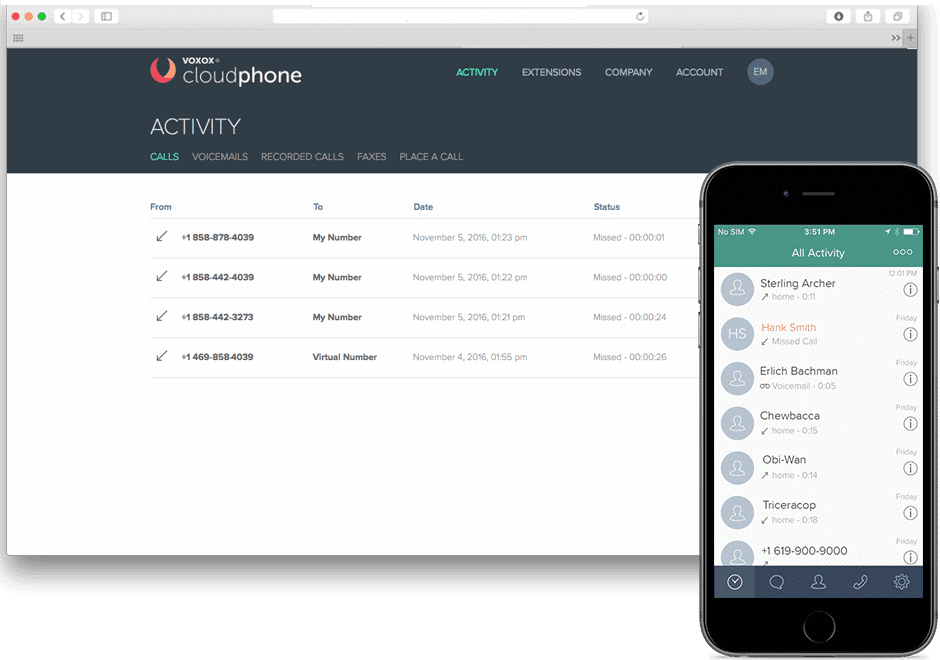 Auto Attendant
Auto Attendant is another feature that sets Cloud Phone apart from its competition. Basically, it allows you the capability to put an IVR (Interactive Voice Response) menu in your Cloud Phone lines. The Auto Attendant is the one that will route, direct, and control where phone calls will go and even when they will be answered. This is a simple feature that is a must-have, especially if the expansion of your service is as fast as lightning.
Pricing

Cloud Phone pricing starts for its basic plan costs around $10 per month. The basic plan includes 1,000 minutes of calls (inbound), a phone number, and accessibility to two users. If you go over the call minutes you have, every additional minute will cost you 0.049 cents. Learn more about pricing here.
Registration and Installation
To avail of Cloud Phone's service, just go to its website. There, you can just register your account and set it up. It won't take you more than 10 minutes. Then from there, all you need to do is just download a few files.
Once the registration is completed, your service and the phone number will be active. All calls on the number you will have will now be redirected to the mobile phone where you assigned the number.
The simplicity of the registration and installation process of Voxox' Cloud Phone is lauded as one of the most user-friendly services on the web. It is common that business in the VoIP and PBX-based telephony world can be complicated to set up. But with Cloud Phone, all you need to do is sign up, provide a few details of information, and you are good to go.