Review: Dodocool Mini Bluetooth Speaker – One of the best values out there for just $12
If you're tired of relying on your smartphone's speakers for music, give this Dodocool mini speaker a spin because, hey, what do you have to lose for just $12.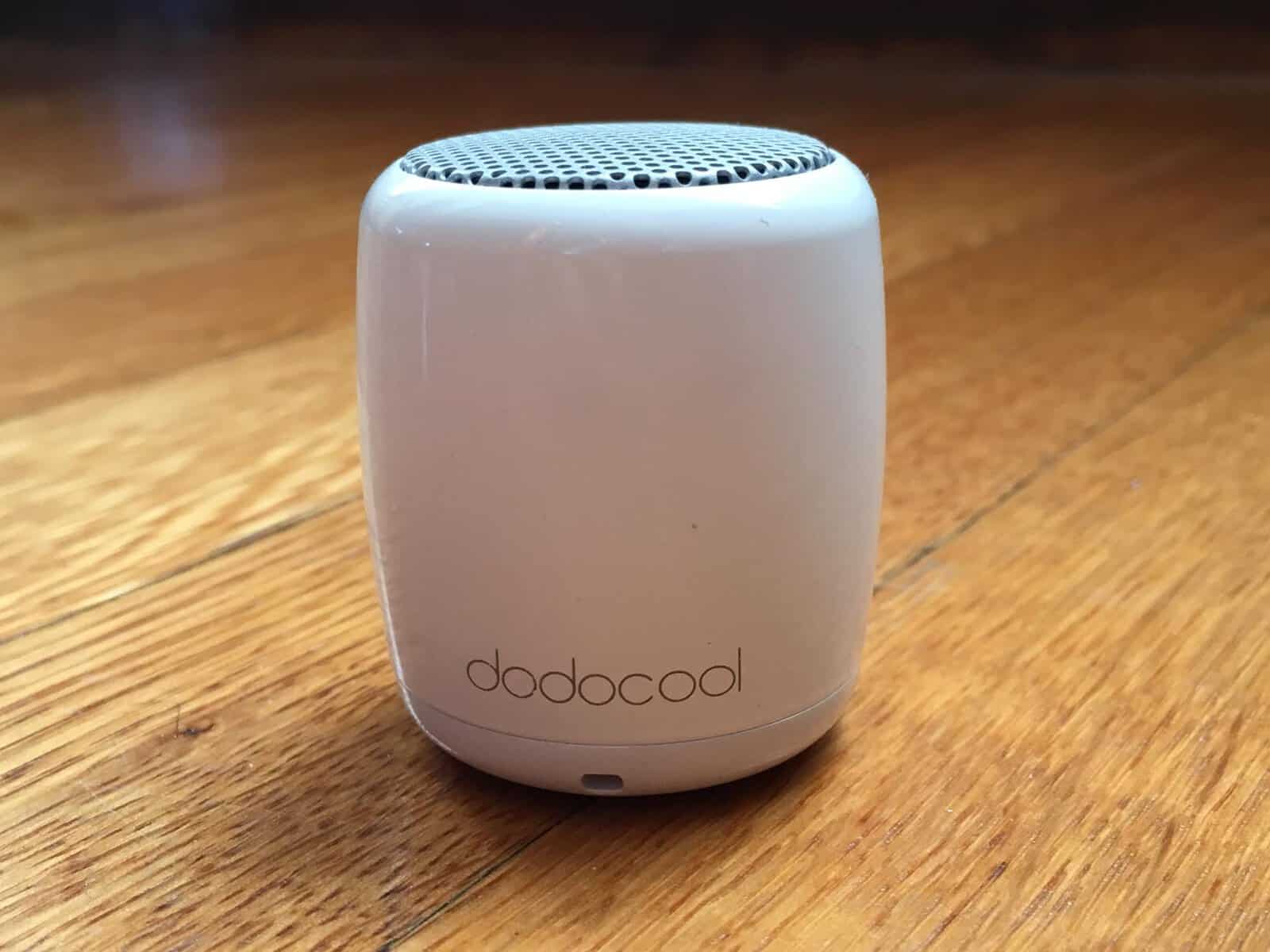 Let's face it, most smartphone speakers suck. Sure, some of them offer stereo sound and then there's some that just don't even try to pretend like they have speakers at all. For example, ever see someone stick their phone in a cup or bowl just to make it louder? This is why it's always smart to invest in headphones or decent a portable Bluetooth speaker.
But before you go ahead and dish out some coin on a really expensive Bluetooth speaker, consider checking out this $11 Dodocool wireless option. I've had my hands on this little guy for a couple of weeks now and I have to say, it's one of the best speakers I've tested for its size.
Getting the mini Dodocool speaker up and running is insanely simple. Probably one of the smoothing syncing experiences I've ever had. Simply hold the power button and connect from whatever device you intend on playing sound from and you're good to go. It literally took me under 3-seconds to connect.
When it comes to its sound, don't expect IMAX quality. Remember, it's a mini-speaker, not something you would expect a DJ to bring to an event. But considering for its size, it's really good. The high's come out crystal clear with a little bonus of  bass here and there. Just put it this way, imagine your smartphone's speakers, but on steroids. That's the kind of sound you can expect from this Dodocase's mini speaker.
The hugest selling point here this little sucker has to offer is its size. Portability is king and this speaker nails it. It's so small you can stuff it in your pocket with room to spare.
And just because it's small it doesn't mean its Bluetooth range suffers. This device has one of the best Bluetooth ranges I've seen in a while. I was able to walk a strong 20-feet away from the speaker with minor discrepancies in the sound.
My final verdict is this – buy it. It's only $12. I mistakenly dropped this thing in water and it still survived, only to play crushing metal riffs hours later. You can't beat that value.
But seriously, it's an amazing speaker. I really enjoy it (and so does my wife). It's insanely simple to use, offers great sound, and you can bring it anywhere. There's even a feature where you can use the speaker as remote shutter button whenever you're taking selfies. Plus the ability to take incoming calls. Again, for $12, that's a steal.
The Good
Amazing Bluetooth Range
It's really small
Impressive sound for its size
Really great alternative to using your smartphone's speakers
The Bad
It could use a little more bass but given its size it's totally understandable
Follow us on Flipboard, Google News, or Apple News