Review: Hexgears X-1 Low-profile mechanical keyboard
This mechanical keyboard gets some low-profile action.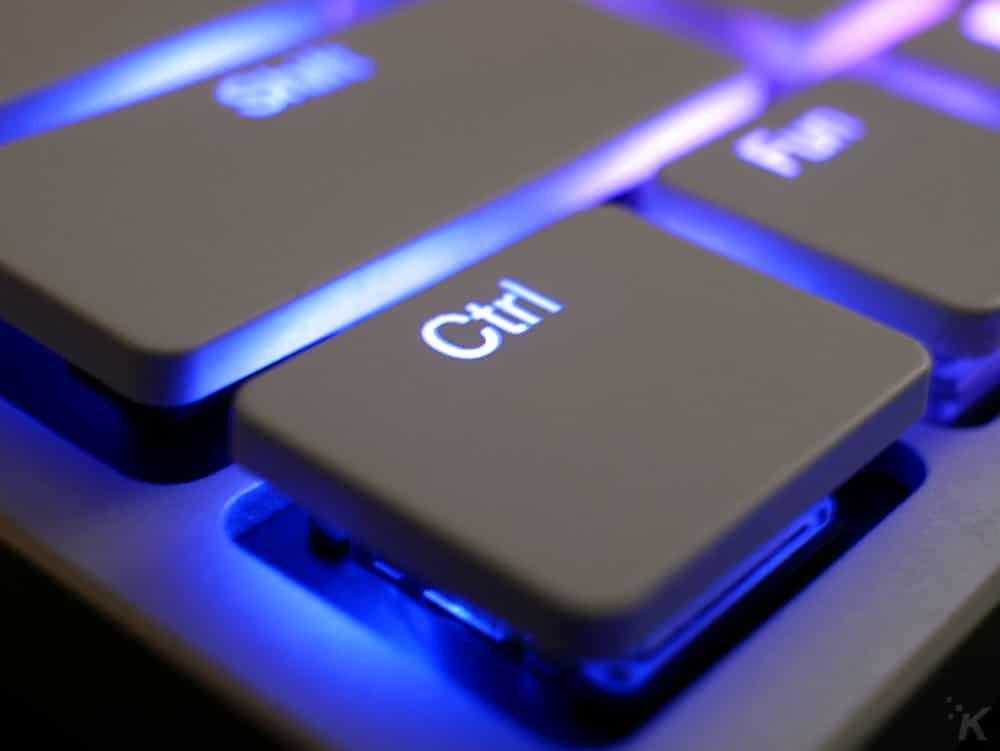 The Good
Best low-profile keyboard I've used to date
Well thought out layout
Bluetooth 4.0 (that supports 4 devices)
The Bad
No programmability
RGB that's really only RGB in one mode (rainbow)
Fans of both mechanical keyboards and the aesthetic of Apple-style keyboards have had to compromise with one or the other – until now. Borne from a partnership between Hexgears and Kono Store, the Hexgears X-1 is here to bridge that divide with its low-profile Kailh Choc keyswitches and a design that could have come from the Cupertino giant. Added to that are Bluetooth 4.0 or USB-C connectivity, RGB lighting, and a CNC'ed aluminum top housing (the bottom plate is plastic). The name comes from the first supersonic aircraft, whose sleek lines are mirrored in the casing here.
The Kickstarter campaign finished yesterday with 1,800 backers and a $200k total, which makes this keyboard one of the biggest keyboard Kickstarters to date. Clearly, there's a market for this type of keyboard, so let's see how it performs.
Sleek lines
Normally, I talk a bit about the features but this time I thought I'd put the gallery first to speak for itself. It's definitely a looker, with that sparkling CNC aluminum housing that's both the top and sides of the keyboard.
That housing isn't the switch holder, there's another metal switch plate underneath it that holds the switches and together they provide a lot of stability for the keyboard. That stops the keyboard suffering from the usual flex that thin or plastic keyboards (or laptop ones) suffer from.
READ MORE: Review: Nuphy Halo96 wireless mechanical keyboard
It's no good putting things in a thinner form factor without thinking of this so it goes to show the thought that Hexgears and Kono Store have put into this board.
Moving around the board, the only blemishes on that unbroken surface are the USB-C port and the switch to put the keyboard into Bluetooth mode, and they're both on the back face. Underneath, the bottom plate is plastic but it won't be seen in normal use and comes with four rubber stoppers to keep it from sliding. There are also two rubber stoppers on the two levers that swing out to give more of an incline if that's your preferred typing position. These do a good job, I didn't notice any shift while typing even under heavier strokes.
The RGB has some built-in animations and solid-colors, unfortunately, to keep the low price of the keyboard it doesn't have any software-controlled programmable per-key RGB. That does have an upside – it'll work with any device. The keyboard's Bluetooth connection is solid, with none of the mistypes or skipped inputs that I've experienced on prior Bluetooth keyboards. The chiclet-style keycaps are well-spaced, and having a full Numpad with the other function keys on a second FUN-layer makes it portable for those who can't live without those keys.
Low profile in all but sound
The real selling point of the Hexgears X-1 is the low-profile Kailh Choc keyswitches and they're a joy to type on. The white variant I have on this pre-production model are 'clicky' with a click-bar that moves aside as the key is pressed, and also on the return stroke, to create the sound. Those of you that like the click might enjoy the doubling, otherwise, it's another extra sound to contend with. Those who prefer a quieter switch can choose between the Choc Red and Choc Brown options.
Specifically, Hexgears used Kailh PG1350 Choc switches on the X-1. These PG1350 switches are moderately heavy, at 50gf (+/-10gf) for actuation and 60gf (+/-10gf) to get over the bump. Their total travel is 3mm (+/-0.5mm), with a 1.5mm (+/-0.5mm) actuation point.
I personally prefer this heavier switch type, as I have a tendency to double-tap on lighter switches, especially on the spacebar which I often rest on. That said, the Choc White's are moderately 'sticky' feeling, although that seems to be diminishing as I type more. I have noticed a few lagging keystrokes, that might just be my fingers getting used to the thinner spacing of the keycaps or even that the switches need a more centered press than the larger mechanical switches I'm used to. It does offer NKRO, and I was able to confirm this.
The only minor annoyance of the keys is the spacebar. If you're a long-term touch typer like me, it likely won't bother you much as you'll strike either dead center or the ends. If, like many, you strike anywhere between those points the spacebar is likely to vex you. It's flexy and won't always register a keystroke outside of those three solid points. I have heard that Kono Store is investigating this and will likely be fixed on the production models.
Verdict on the Hexgears X-1
Kono Store and Hexgears get big points from me for the best low-profile keyboard I've had the pleasure to use to date. It's rigid to type on, has a well-thought-out layout that includes a full Numpad and doesn't take up much more than a TKL keyboard on your desk. The Bluetooth is solid and is good for about four hours when the lighting is on (and apparently several months with no lighting). The lack of programmability might be a dealbreaker to some in the mechanical keyboard community, so perhaps a future model will add this in. The perfect low-profile keyboard is still in the future it seems but for now this is the best one on the market.
The Hexgears X-1 was $99 if you were lucky enough to grab one from the Kickstarter, now that they're available on an interest-check on the Kono Store that price may increase, but likely not by much.
The Kickstarter was so successful that the Hexgears X-1 is now on Indemand over on Indiegogo for $109.
A sample unit was provided for the purpose of this review.
For more tech reviews, make sure to check out:
The Good
Best low-profile keyboard I've used to date
Well thought out layout
Bluetooth 4.0 (that supports 4 devices)
The Bad
No programmability
RGB that's really only RGB in one mode (rainbow)
Follow us on Flipboard, Google News, or Apple News