Review: MacKeeper
MacKeeper quickly removes and prevents future junk, finds unnecessary copies, uninstalls unneeded apps, and cleans your Mac without putting any personal files at risk.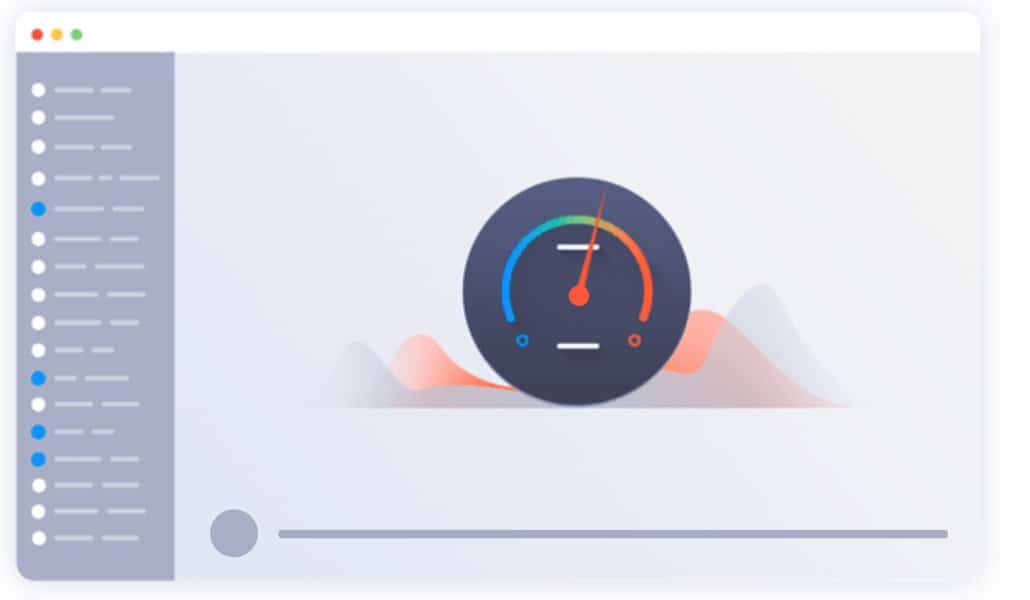 We live in an era where internet security is of the highest importance. With that in mind, Kromtech developed one of the best antivirus programs for Mac OS and it's MacKeeper. However, MacKeeper is much more than an ordinary antivirus program, allowing you to clean and optimize your Mac OS experience in order to create a perfect working environment. If you are an active user of Mac OS, I think it's time to check our review of MacKeeper and find out more about it.
MacKeeper Interface
Mac OS users are spoiled by the simplicity and ease of use when it comes to their laptops. Kromtech once again did a great job by making MacKeeper very simple to use, yet deadly accurate in cleaning and optimizing the computer. All of the features of the program are located on the left side of the screen and split into several categories for easier recognition. In the middle of the screen, you can see the features you are using and control various aspects and processes, while the right side is for contacting Apple's certified support. By the way, the support is awesome. MacKeeper is colorful, using a plethora of colors to indicate various parameters and icons, so it's a beautiful and very intuitive. Ease of use is the real deal here and one of the greatest I've seen.
Here's the rest of the features MacKeeper has to offer:
System Scan
System scan is the primary function of MacKeeper. To put it simply, what it does is scanning a particular drive on your PC or a whole PC in order to find the corrupted files, viruses, malware, etc. In my tests, MacKeeper showed a respectable result, detecting around 84% of malware on my computer. When you compare it to Bitdefender or ESET, whose detection percent is nearly perfect, that tells us a lot about MacKeeper. I'm sorry to hear that MacKeeper isn't THAT reliable anymore. Still, a System Scan can be initiated with a simple click on "System Scan" button, and completed in five to ten minutes, which adds a bit to the ease of use.
Anti-Theft
Anti-Theft is another amazing feature of MacKeeper. It helps you recover your laptop from a thief and even identify the person! You can turn this feature on or off, but I suggest that you keep it on. Anti-Theft uses your Kromtech account which you can log into, type your data and as soon as a thief connects to the internet, his location is generated in Kromtech's database, once you report it as stolen. This feature even gives you a simple snapshot of a thief. You can then trace the laptop's IP address which is updated every five minutes and determine who is the thief.
Data Encryption
Under the Data Control category, you can find a feature called Data Encryptor. I found this feature really useful, as I have a lot of pictures, Word documents, and business files that I like to keep private. Thanks to MacKeeper, you can have a complete control over your files by encrypting them and hiding them from the internet scam. I've tried the feature a couple of times, and I'm generally satisfied. The point here is to list the files as recoverable because once you delete the files, you can restore them this way.
Various Cleaning Utilities
When it comes to cleaning, MacKeeper made sure that it's their magnum opus. There's a Fast Cleanup, Files Finder, Disk Usage, Wise Uninstaller and Duplicates Finder feature. With a Fast Cleanup, you can scan your PC for the unnecessary files and easily delete them. Although the scan is a little slower than my Kaspersky antivirus, it's still a fair deal. MacKeeper can further help you by uninstalling the apps that you don't use or delete some of your duplicated files, so your laptop can work faster. Generally, the Cleaning Utilities are the strongest point of MacKeeper.
Automatic Backup Utility
With the MacKeeper's ability to delete the files in a way that even the God himself can't recover it, there is an Automatic Backup Utility added. However, MacKeeper isn't the fastest antivirus for doing so. Yes, you can backup your files pretty much everywhere, but I would like a slightly faster speed. Other than that, external drives, USB flash drives, disks and even FTP serves are supported. Props to that!
Camera Tracker
Camera Tracker is a brand new feature of MacKeeper and it's an amazing security measure. The feature can be easily turned on or off in the taskbar above. When you click on it, it shows a camera's status, giving you the info about its usage and the app that's using it. By choosing to Allow, you allow the app to use the camera. Conversely, Terminate option will turn off your camera for good. This feature prevents hacking attacks on your Mac, as almost 90% of the users almost never notice when is their camera turned on. Don't worry, though, as MacKeeper will watch your back.
Pros
Plenty of options for Cleaning,

Camera tracker that works great,

A thorough System Scan,

Top-notch Security,

Apple's certified support.
Cons
Malware detection is lackluster,

Overall backup speed isn't the greatest,

Not the best choice for Mac security.
Verdict
Mac might be a tad safer than Windows, but still, there are plenty of antivirus software for this operating system. And how does MacKeeper compares here? Well, not that great and not poorly either. I mean, MacKeeper has a lot of options and it's generally a reliable antivirus, albeit overtaken by Kaspersky and Bitdefender. On the other side, the pricing of this antivirus software is something that might attract you, as MacKeeper has some amazing offers at affordable prices. If you like lots of features, innovative interface and keeping your laptop clean and optimized than MacKeeper is for you. However, if you've used Kaspersky, Avast or ESET, MacKeeper will be a slight downgrade for you, so I don't recommend it in that case.