Review: Mint Mobile Prepaid Wireless plan
Honestly, this is a solid option if you want to avoid long-term, confusing phone plans.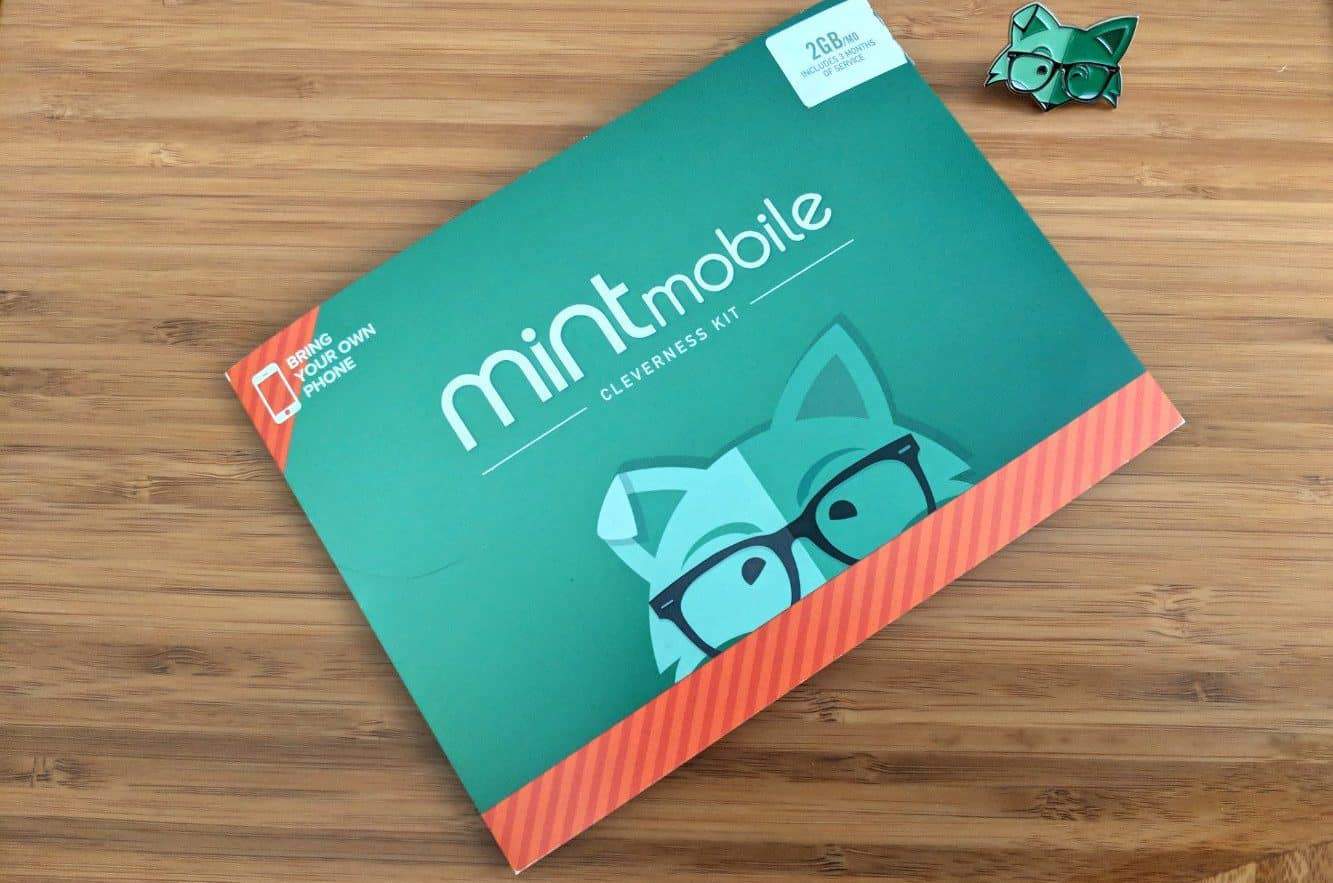 The Good
Cheap prices
Risk-free trial
Good international calling rates
Friendly customer service
The Bad
Data speeds prone to slowing in areas of network congestion
No Mint SIM stores - online only
It's back to school time, and for the modern family that also means it's time to get a mobile device for those of your children that are old enough. Once you've done that, you need a wireless plan to put them on. You could put them on your plan, but most existing plans are expensive and make it hard to put limits on. A prepaid plan with unlimited calls and texts and a set amount of high-speed LTE monthly data sounds good, like this one from Mint Mobile that I've been trying out.
Mint Mobile is an MVNO of T-Mobile, so you'll get coverage anywhere T-Mobile would. That's most of the contiguous USA and quite a bit of the rest of the world. You can check if you live in a covered area on their website. You'll need an unlocked GSM phone, or you can buy one from Mint off their website that will come unlocked.
Plans start at $15 per month, purchased three, six or twelve months at a time, which gives you unlimited calls, texts, and 2GB of full-speed LTE data. After using that 2GB you'll still get unlimited data for the rest of the month, it'll just be much slower. The $15/2GB plan is the one I've been trying out, and it's been a wonderful experience. No bills, no overages, no hidden costs – and no worrying about data caps. Because you're buying multiple months up front, Mint can give you a cheaper service than their competition.

There's a 7-day Money Back Guarantee if you decide the service isn't for you, so it really couldn't be easier to sign up. The plans include free international calling to Mexico and Canada, and other International calls are cheap AF (As Fox). You can also use the SIM as a Hotspot when a lot of other carriers try to lock you into Hotspot-only plans. As it's on T-Mobile's network, you can use WiFi Talk & Text if you're out of network coverage but still have access to WiFi. Of course, that requires a compatible phone, but most recent handsets will let you use this.
There's also a starter kit that you can find on Amazon for $5, which lets you test the service out with 100MB of LTE data, 100 text messages and 60 minutes of call time. You'll get that $5 back as a bill credit if you sign up for the service.
The included SIM card has pop-out options if you need a mini, micro, or nano sim so it'll go in any phone. Setup was simple once in the phone, with easy to follow steps. I also installed the Mint Mobile app, which lets you administer your account and add more service, features, etc. This was laid out well and is easy to use, as well.
Service quality was great during the couple of months I've been testing. I do live in a good area for T-Mobile however, so your mileage may vary on this. Voice calls were clear, actually better quality than my usual Google Fi provider, which also runs on T-Mobile's network. Data speeds were what I'd expect from LTE, and browsing didn't seem to slow down at all. I didn't manage to get through my 2GB of data either month, so I can't say how speeds will be once the LTE data is used.
Conclusions on Mint Mobile
For the price, Mint Mobile is an attractive option. With 2GB of LTE speed data per month for $15 ($23 after promotional period) included it's a value-packed proposition. Sure, there's no visual voicemail or some of the other frills of more expensive carriers – but then you're not paying for that. It also worked with all of the phones I have on-hand, which gives it more points in favor. I have heard that WiFi calling doesn't work with iPhones – I can't test this myself but it's something to keep in mind if you use an Apple device and rely on WiFi calling.
A sample unit was provided for the purpose of this review.
For more reviews, make sure to check out:
The Good
Cheap prices
Risk-free trial
Good international calling rates
Friendly customer service
The Bad
Data speeds prone to slowing in areas of network congestion
No Mint SIM stores - online only
Follow us on Flipboard, Google News, or Apple News