Review: Pax 3 – The best herbal vaporizer money can buy right now
There's a lot of portable vaporizers on the market, but Pax 3 proves its the only one worthy of your money.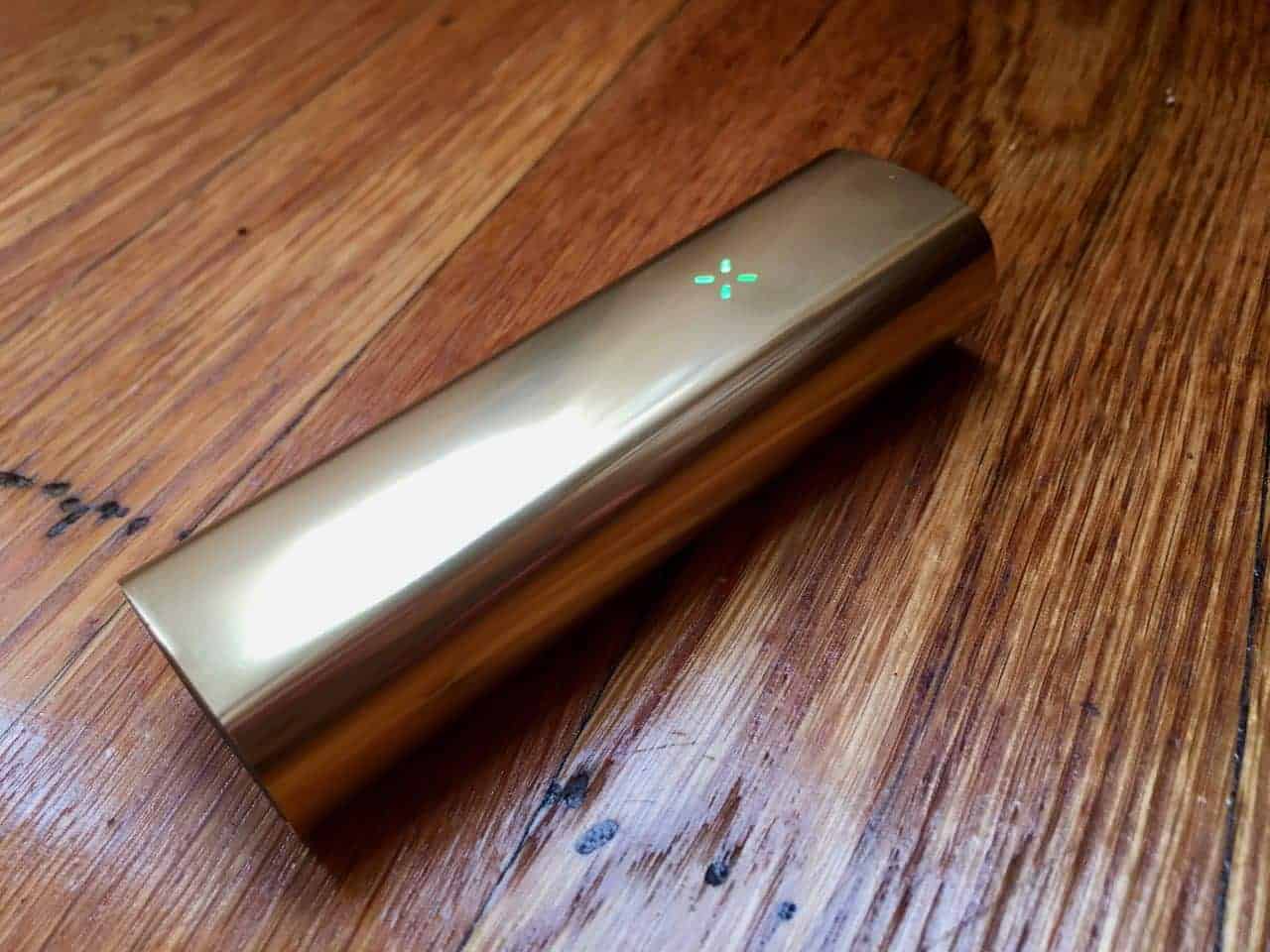 I just want to forewarn you – this review is going to be short. Not because the product is bad, but because the Pax 3 essentially shares a lot of the same characteristics of its earlier versions, just with a few newer tweaks.
We're not going to be focusing on design, interface, or anything that has already been covered in previous reviews. If you'd like to learn more, you can read our past reviews here and here.
But to cut straight to the point, the Pax 3 is an excellent device. It's essentially the same vaporizer as the Pax 2 but with some notable added features like an improved oven, a smartphone app, and the ability to switch between herbs and concentrates.
It's hard to imagine how Pax Labs would top the Pax 2, but not surprisingly, they out did themselves with the Pax 3.
Here's what's in the box:
PAX 3 Device
Concentrate Insert
Charging Cable + Dock
3500 mAh Battery
2 Mouthpieces
2 Oven Lids
3 Screens
Maintenance Kit
Multi-tool
First impressions – If looks could kill
I wasn't expecting anything new like a new product design, but I did wonder if Pax Labs would make the Pax 3 smaller than its previous versions. They didn't. Not a big deal when you factor in the beast of an oven they included in the device.
Pax Labs also gave its design a slight makeover by giving it a mirror-polished anodized aluminum shell which is available in Black, Gold, Silver and limited edition Rose Gold. The only concern I have with this is that it's susceptible to scratches and over time it will lose its shiny appearance. If you're concerned about that, consider getting a skin or sleeve for it here.
Performance – One of the fastest heat-up times out there
If you ever owned any of the previous versions of the Pax, one of the first things you'll immediately notice is how fast the Pax 3 reaches its desired temperature. Seriously, if you blink you'll probably miss it.
The battery on the Pax 3 is even beefed up too, which allows the oven to up heat up in about 10-15 seconds. This also means you'll be able to walk around longer without having to charge it. I was able to walk around NYC all day on a single charge which is really unheard of when it comes to portables vapes.
Ok, you're probably wondering, "does it rip fat clouds, bro?" Depending on your style of vaping, yes it does. Without using the smartphone app, I like to keep my device hot so it was able to give me those gut-busting hits I'm always looking for. Truly a step up compared to the Pax 2.
All in all, when it comes to its performance, the Pax 3 is a beast.
Pax Vapor smartphone app – It's a nice touch
I must admit, Pax Labs was pretty late to the app game. There are countless vapes already doing this. But here's the question – Is it really necessary to have an app for your vaporizer? Meh, not really, but it's a nice touch.
The Pax 3 has a smartphone app available for iOS and Android that gives users the ability to fine-tune their vaping experience. You can control the temperature down to a single degree, unlock hidden games on the device, as well as a really cool feature that stood out to me – a lock out feature that prevents other people from using the Pax 3.
Again, the app alone isn't a reason to go out and buy the Pax 3, but it does add to the list of features.
Final verdict – The best vaporizer just got even better
As I said in my previous reviews of the Pax line, go out and buy this sucker. Seriously, this is one of the best portable vaporizers out in the market right now. Sure, there's others out there that give the Pax 3 a run for its money, but none of them are this small, heat up as quickly, and quite honestly, look as good as the Pax 3.
The only thing that may put you off is the Pax 3's price of $275. But when you consider Pax Labs 10-warranty on the device, you'll actually see this as a value. I love mine and I intend to keep using it.
The Good
Insanely quick heat-up time
Improved performance
Support for herbs and concentrates
There's a smartphone app!
The Bad
Price may push some people away
Follow us on Flipboard, Google News, or Apple News