Review: Spyic Android keylogger
The Spyic app is suitable Android keylogger for parents that want to control how their children use technology. Learn more here.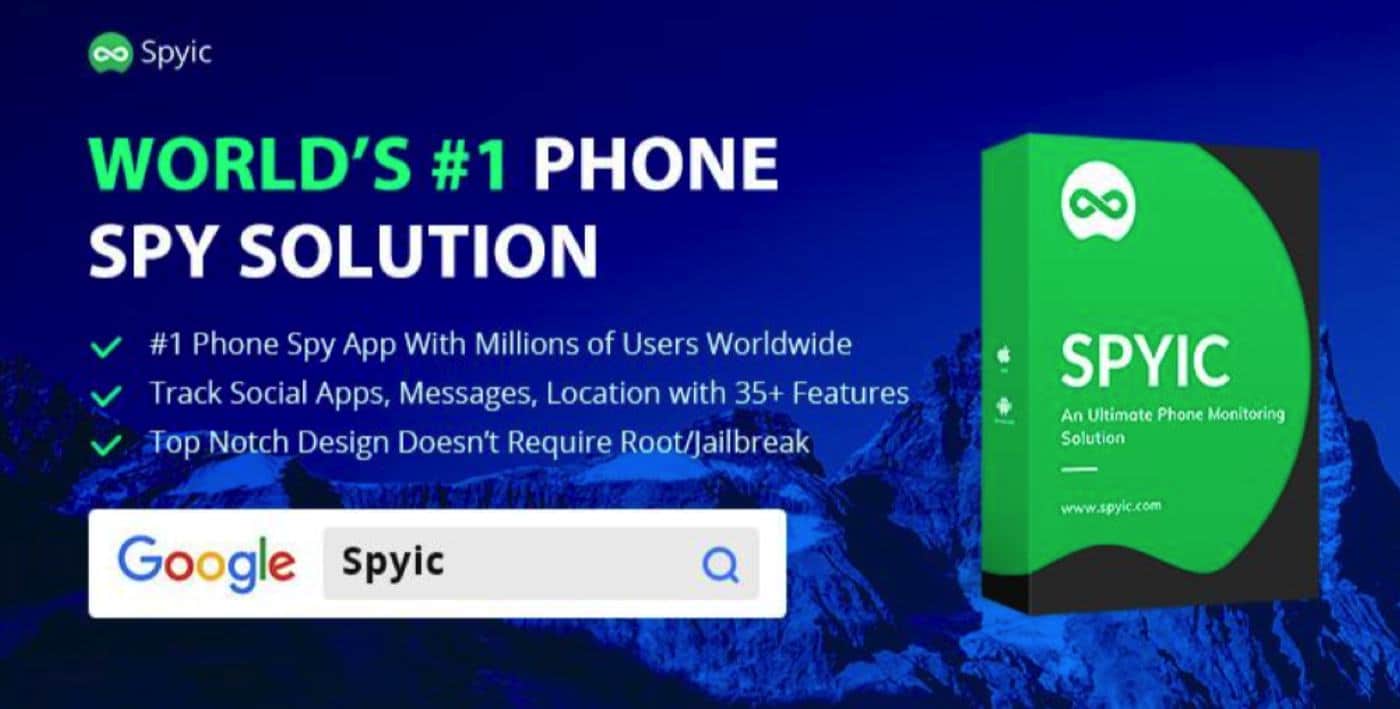 Third-party apps, such as spy apps are essential tools. You will need them to enhance your smartphone's functionality. Like in this case, you can use it to monitor an Android target device.
Finding the right spy app for your Android device needs uttermost attention. Operating systems can be vulnerable. Therefore, if you install any malicious programs, then you may have to reset your phone to factory settings and lose crucial data.
When choosing, you need to know what you are about to install into your device. Today, we will review the Spyic Android Keylogger. You can also visit Spyic official website to see why experts recommend this app and the reason many people rely on their services.
Concerns when installing a spy app to your Android phone
Generally, Android users need to understand a spy app before installing it. You can come across a spy app that has faulty functionality or one that has malware in it.
Besides that, before choosing the right one for your device, you have to understand the installation procedure. Some of the spy apps in the market require that you root the Android device to access some of the spy apps functionalities.
You can also view best keylogger for Android post for more information on this.
How Spyic Deals with these concerns
This spy app is safe. Among the millions of users globally, we are yet to receive complaints of malware installations while using the app.
Furthermore, the app functions effortlessly. Nevertheless, you will have to access the target device to install the app physically.
From then on, you can view updates from a remote computer. Apart from that, you do not require to root the device. All the app functionalities perform as intended without any rooting.
Installation takes a few seconds; therefore, you will not have to wait for long. You can opt to hide the icon; hence, the app will operate from the background. However, if you want to remain transparent, you can turn on the visibility icon option.
Do you need to purchase the app?
Before you access the control panel, the user has to sign up for a remote account. You will also have to pay some amount to start using the app.
Take time before you choose the right payment. All of them come with different pricing and services. That means selecting the cheaper ones can limit the number of services you access, which limits your usage.
For instance, if you want to monitor all your children's activities, then you require a payment plan for multiple accounts. You can pay through PayPal or by using your credit card.
Note, bank statements will not highlight the app's name but the developer's name; hence challenging to notice.
What can you do with the app?
The app comes with a variety of features. Some of the best uses include:
Tracking movements

Finding a lost phone

Monitoring social media activities including the person's network of friends, photos, and videos he or she views

Geofencing for children

SMS and Call tracking
Can you uninstall the app?
Before you even decide on using it, ensure that your reason is legitimate and valid. If you use it in a state where such apps are illegal, it could land you into trouble.
Consequently, if you think of uninstalling it, then it is easy to do so. You have to access the phone's security settings to deactivate the update service. Then you can uninstall it.
If you need any refunds, you can ask for it. Nonetheless, you will only acquire the money back it if you have not used the spy app for more than ten days.
Spyic also has a reliable customer support
You can access the customer support team easily. They are always available via email. When sending the email, ensure that you state all the claims accurately. You will get a reply from them within 24 hours.
The Spyic app is suitable for parents that want to control how their children use technology. It is also the best app for monitoring a cheating spouse. By viewing their SMS and social media inboxes remotely, you can see their activities without their knowledge.
We can also conclude that the app is reliable for all users. You do not have to be close to the target device to access it. Remote monitoring can take place even when you are thousands of miles away from the individual you are spying.
Have any thoughts on this? Let us know down below in the comments or carry the discussion over to our Twitter or Facebook.
Editors' Recommendations: