Segurazo on recognizing and avoiding internet scams
This happens more than you think. Read these tips and you'll know how to protect yourself going forward.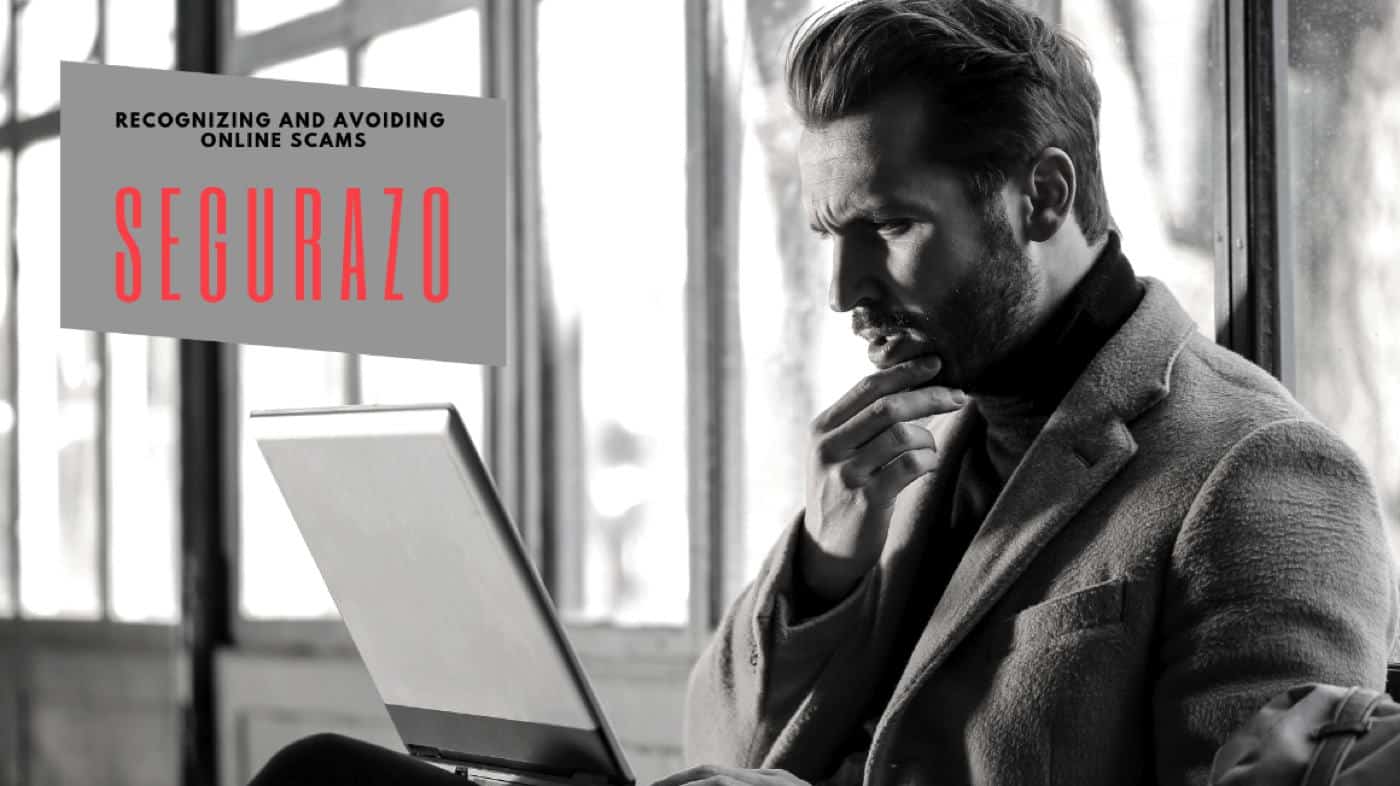 The internet is a place of endless possibility. With the rise of internet banking, the increased innovation of malware, and jumping rates of cybercrime, it presents nearly endless security threats. It can be hard to protect yourself from these dangers if you're not sure what to look for. Currently, one of the most common threats to internet security is the danger of scams.
As a leader in IT security, the experts at Segurazo work to implement cutting-edge technology to help their commercial and individual clients stay safe from internet security threats. Here, the global business explains online scams: how to recognize them, how to avoid them, and how to move forward should you find yourself confronted by one.
How Internet Scams Work
Commonly, internet scams begin when a cybercriminal illegally purchases or steals the victim's contact details (including name, email, and/or phone number). Using these details, the scammer reaches out to potential victims. Often, the mission of the communication is to bait potential victims into clicking on a link.
This link will either take users to a fake website which mimics the branding and style of a legitimate organization and prompts the user to enter personal details; or, the link could lead to a virus. While internet scams come in many shapes and sizes, they all generally have the same basic mission: to spy on, take money from, or acquire sensitive personal data from the victim.
Cybercriminals are always developing new and innovative methods for scamming that aim at deceiving victims. Because their tactics are continually changing, there's no single, tried-and-true way to spot a scam. According to Segurazo, however, there are groups of red flags and danger signs that users should look for in order to protect themselves.
How to Spot a Scam
Some of the most common forms of internet scam attempts happen through email. Most often, these emails are disguised as notifications sent by a reputable company. For example, a scammer who is seeking to hack a victim's Facebook account may send an email which, using replicated branding and logos, pretends to be from a reputable and trusted company such as Facebook. In promoting the victim to "verify" their account or perform some other action, the email will direct the victim to a phony website which appears to be Facebook. When the victim enters his or her username or password into the forged site, the hacker gains the user's login details and takes control of the account. This method can be applied to any company, social media site, or online banking platform.
To protect yourself about scams like these, you must be conscious about how you interact with all emails, SMS messages, and even phone calls. Segurazo reminds clients to never initially trust an email or follow its action, even if you're comfortable or familiar with the brand or company it appears to represent.
Before acting on an email's prompt, check the address of the sender. If the email prompts you to click a link or proceed to a website, use your mouse to hover over the link without clicking; if the URL listed is mismatched, refrain from proceeding.
In fact, as a good rule of thumb, Segurazo suggests clients think critically about clicking on links in any email, especially those which ask you to verify an account, perform some action, or report that you have won a prize or contest.  For more practice with spotting scam emails in general, you may choose to use Google's phishing quiz or other similar simulation.
Reporting a Scam
If you've been targeted through your work email, your company likely has an IT security department which accepts scam reports. If you've been targeted via SMS, phone, or personal email, you'll want to consider blocking the number or sender. Depending on where you live, some government agencies have departments with scam-watching programs to which you can report attempted scams.
If the scam has tried to disguise itself as another business, you may want to file a scam report with the business itself; these companies generally have data security departments which investigate and handle scammers who are abusing their image or name. For example, large companies such as Facebook, Twitter, and banks accept scam reports via their websites as a security measure to help protect customers.
Lastly, even if you think you've avoided a scam, it's possible that your computer has become affected by a virus or spyware. After handling a scam situation, be sure to run an advanced antivirus scan like Segurazo and confirm that your device is still malware-free.
For more information on these topics as well as some other tech tips and hints check out the Official Segurazo Blog or follow us on Twitter @Segurazo_AV
Have any thoughts on this? Let us know down below in the comments or carry the discussion over to our Twitter or Facebook.
Editors' Recommendations: