SendPulse Review – Simple and reliable
SendPulse introduces AI, hyper-personalization, predictive analysis for e-mail, SMS, Web-Push, SMTP.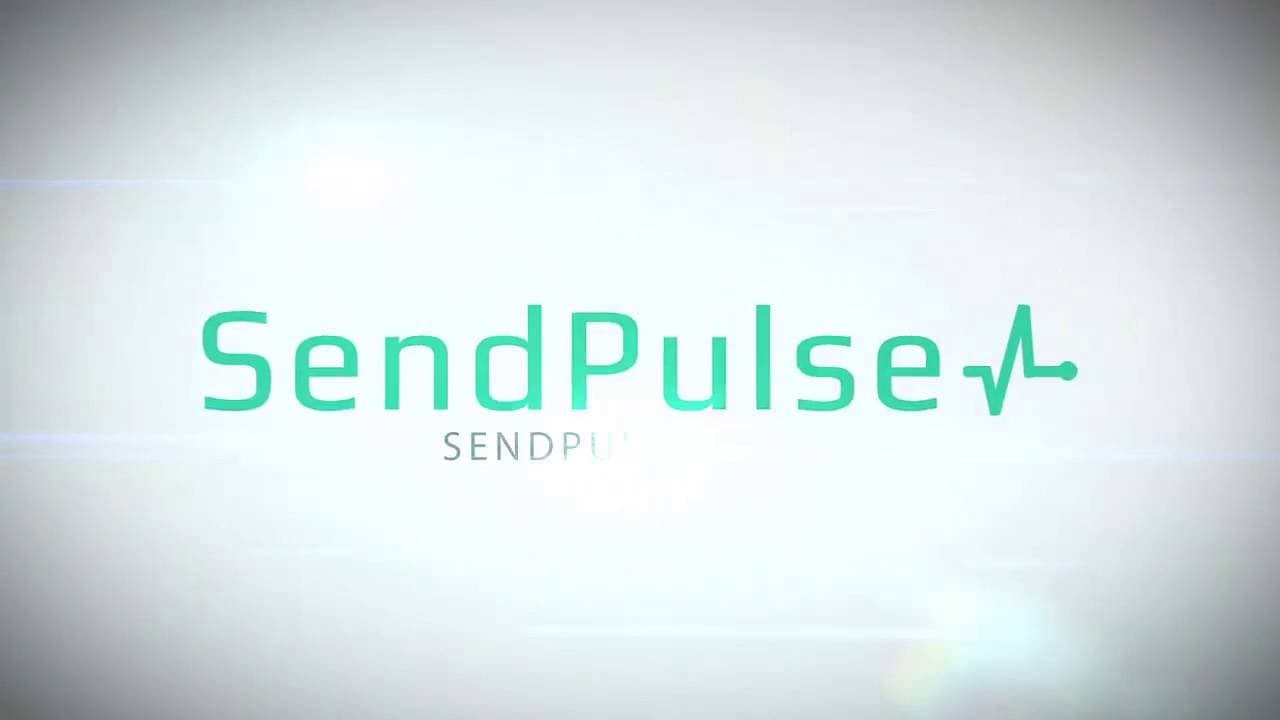 SendPulse introduces AI, hyper-personalization, predictive analysis for e-mail, SMS, Web-Push, SMTP.
---
For businesses that are looking to gain assistance in their online marketing efforts, SendPulse is a company that provides services that help expand your potential customer base and whose main focus is on bulk email sending.
Using proven marketing methods, SendPulse has built up a strong reputation over the past few years. However, are their services effective in helping online business owners and entrepreneurs reach new customers?
What is SendPulse?
It is a service built on assisting online businesses reach out to customers through traditional advertising platforms. SendPulse focuses on three main areas of online marketing:
The company specializes in allowing their customers to create and send messages in different formats quickly and easily. Their services encompass more than just creation and delivery, they also provide detailed campaign statistics and analytics, excellent customer support, API integration, tracking from their mobile app, and so much more.
SendPulse has built their services to create, deliver, and track the success of proven online marketing platforms by making it easier, faster, and more reliable.
Advantages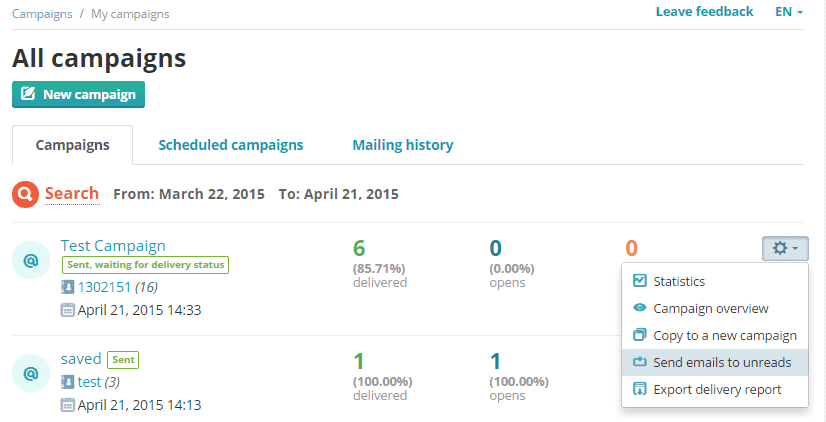 There are several benefits that come with the services provided by SendPulse and they are designed to maximize marketing efficiency for online companies that range from small, one-person operations to large businesses.
Fast Deliver Systems: The backbone of SendPulse's efforts is the fast delivery models. This provides for sending multiple types of mailings all through one platform to increase the overall speed of delivery. This is well suited for businesses that rely on email newsletters for keeping in touch with their customers.
Personalization: One of the traditional drawbacks to mass emailing is the generic nature of each message that is delivered. SendPulse offers personalization which fine-tunes each email for its recipient. This allows for greater Return of Investment (ROI) which means higher profits for you.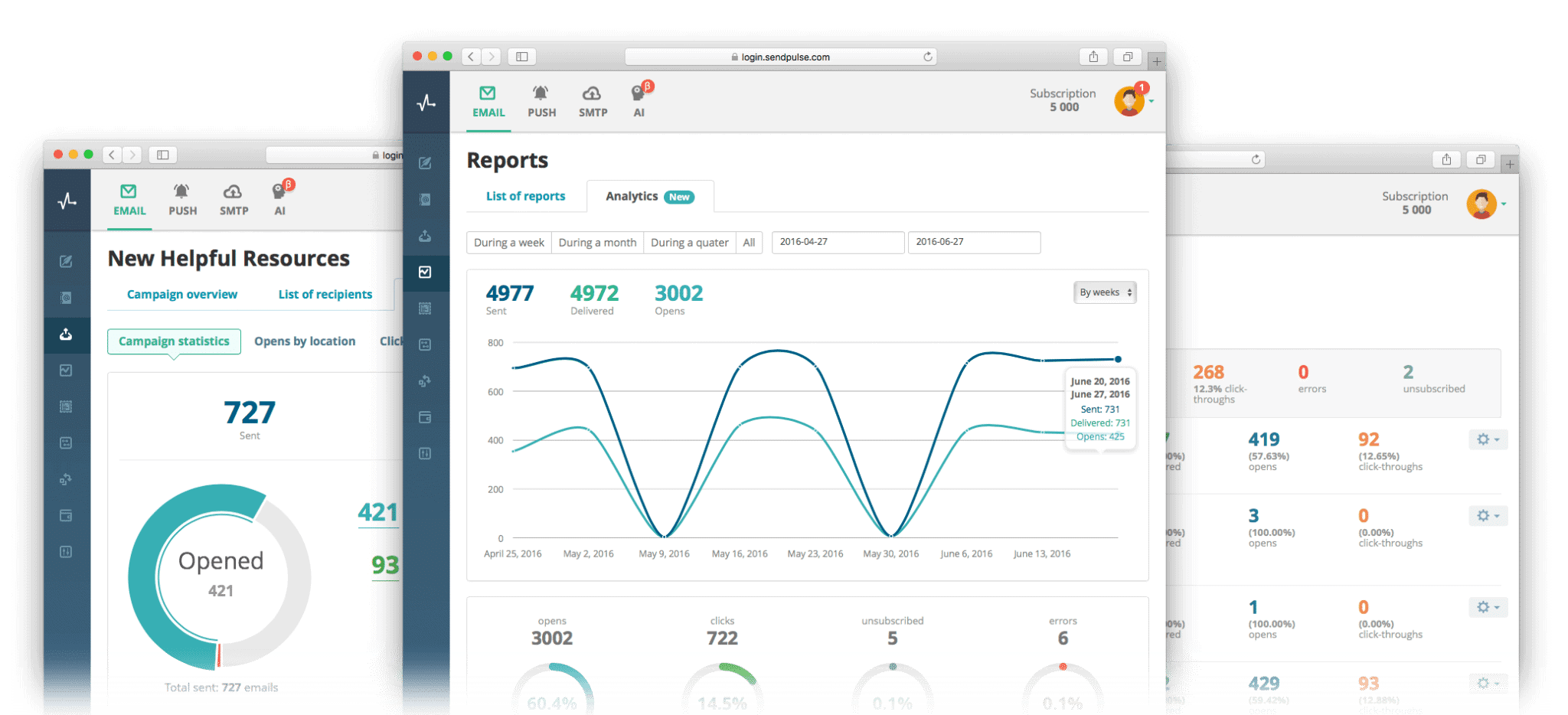 AI Platform: SendPulse does more than just deliver bulk emails and messages, the AI platform allows for greater personalization, breaking down your subscriber base into different audiences, and lets you perform split-testing to see which marketing approach works better.
Advancements in the system will allow for greater optimization of the timing and delivery preference of messages that use email, SMS, mobile and web push. In addition, mobile platform support has risen dramatically with SendPulse which allows for messages to be seen on tablets and smartphones. You can even create emails with selected templates, schedule their delivery, and view the reports of their success.
Conclusion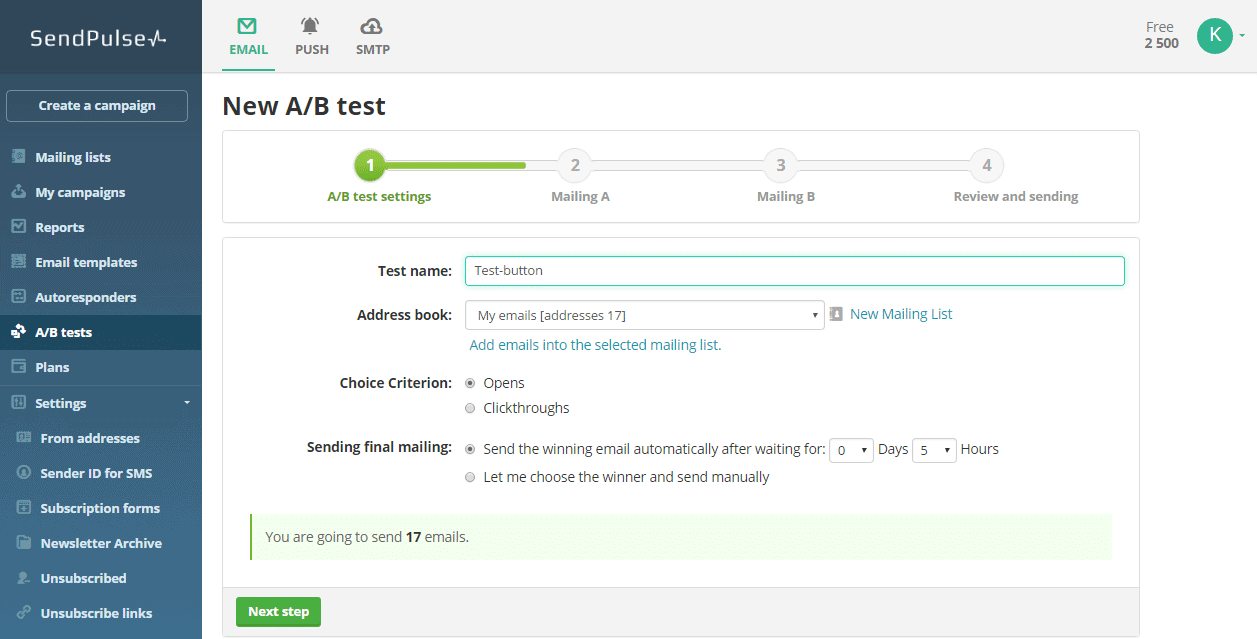 It's no secret that SendPulse has generated a powerful reputation among those who have used their services. Arguably the best reason to use their services is the ability to send out messages using different formats all in the same platform. This makes it easy to send out what you want in the least time-consuming manner.
It also helps that SendPulse uses the web push system which is a free platform that easily integrates into your marketing efforts. You can even segment your audience based on location, language, date, platform, and so forth to help increase your ROI. All things considered, SendPulse is an excellent messaging system for online entrepreneurs, small and large businesses to assist in their efforts to reach and maintain contact with their customers.