Seven AI-powered tools to boost customer satisfaction
Here are the top 7 AI-powered tools to identify customer expectations, track buyer behavior, and boost customer satisfaction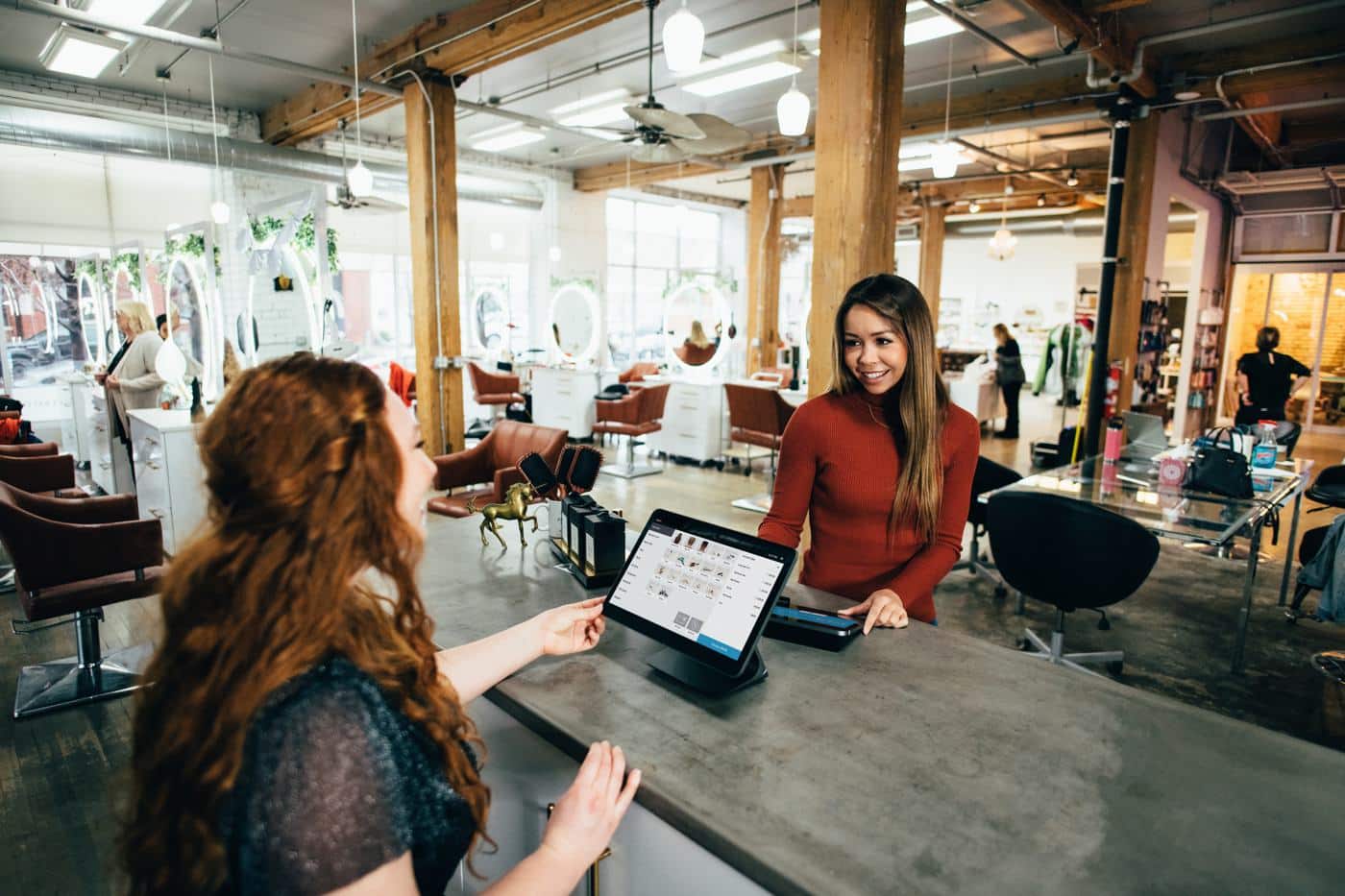 Customer experience tools let you oversee the interactions that the customers have with your business at different stages of the customer journey.
Over 45% of companies say that customer experience is a top priority for any business in the next five years.
Moreover, 64% of companies having a customer-focused CEO are more profitable than their competitors. Hence, CX is a game-changer that can make or break your business.
Nowadays, it is crucial to track buyer sentiments across various channels like websites, social media, review platforms, etc. Manual collection and analysis of data are not possible; this is where the role of CX tools comes into play. 
Here are the top 7 AI-powered tools to identify customer expectations, track buyer behavior, and boost customer satisfaction:
1. Qualtrics
Qualtrics, owned by SAP, is the most powerful customer experience platform that allows customer experience managers to collect customer feedback at every micro-moment.
The robust AI software automatically scans the user comments, interprets their meanings, and suggests the next step. It is the best tool to drive continuous improvement with minimal human involvement. 
A broken customer experience is the number one reason for a higher churn rate. Qualtrics lets you quickly fix every broken customer experience to gain deep insights regarding your customers' needs.
You can take automatic actions that drive immediate business value. The tool collects feedback in real-time from 27 channels and 128 data sources. 
Moreover, with the Qualtrics iQ predictive analytics engine's help, you can retain the customers by focusing on areas that have the maximum impact.
2. Revuze
Feedback is crucial to understand the customers' needs and improve the existing services and products; this is where Revuze, another Startup backed by SAP, comes in handy.
Customer surveys and focus groups are two of the most common methods to understand how your customers feel towards your products & service.
However, both these methods have grown old, and AI is gradually replacing the need for customer surveys with intuitive consumer insights collected via multiple sources like comments, social media posts, eCommerce reviews, etc. 
Revuze is one of the tools to acquire consumer insights and boost customer experience and find out the missing parts in your product, making it from a 4-star rating product into a 5-star rating.
Revuze collects reviews from several sources, finds patterns, and calculates the sentiment towards a specific product. Some of these sources include eCommerce reviews, surveys, UGC, call centers, and more. 
You can easily find out how your product performs in any hierarchies and compare it to the industry and to your competitors so that you can take the necessary actions to understand the reasons why your customers make their decisions (or why they avoid your product) and optimize your product and your product listings.
Gathering insights via Revuze is easy and fast. The survey insights need not be expensive, like focus group surveys, and you don't have to wait for weeks to get the results.
The powerful AI combines text analysis, NLP, computational linguistics, and sentiment analysis to give you useful insights that let you make better business decisions quickly. 
3. Medallia
Medallia is a customer experience management tool that integrates data from the web, messaging, social media, CRM data, videos, and more.
It sends real-time alerts with tailored customer experience insights. You can prioritize the most pressing issues and act at the moment to deliver excellent customer experiences. 
Understanding the needs of your customers is at the forefront of delivering the best customer experience.
Collecting data from surveys is a traditional method of identifying the needs of the customers. Omni-channel engagement signals in real-time are a better and more modern way of collecting data. 
Medallia lets you see experience signals from a wide range of sources like direct feedback, in-direct feedback, employee input, and observed behavior.
The AI-powered tool uncovers the customers' needs in real-time and lets you act faster so that you can provide the most pleasing customer experience.
4. Sprinklr
Sprinklr is a tool well known to create epic customer experiences. It is used by 75 of the world's 100 most influential brands.
Sprinklr unifies digital customer experiences by tracking 500 million conversations every day and delivers 150 billion AI predictions every month. The AI platform lets you view full conversation history across every channel like Facebook, Twitter, Instagram, etc.
You can tag conversations based on keywords, issues, influencer scores, and sentiments. Automated processes can be created to assist customers at scale with minimal human interaction. 
The platform offers you omnichannel conversational AI that rapidly solves customer queries across all channels using chatbots.
The tool automatically gathers customer feedback and prepares custom reports so that you can make immediate decisions that impact your bottom line. 
You can increase customer retention, reduce customer churn, and monitor customer interactions across all channels to improve customer satisfaction.
5. Genesys
Personalization is at the core of efficient customer experiences. Genesys is a robust contact center solution that delivers a personalized experience across your customer's choice.
Meaningful customer experience helps to provide maximum value resulting in higher conversions and improved loyalty.
Genesys is a cloud platform that lets you connect email, social, phone, and chat into one seamless tool. The powerful AI-based predictive analytics engine predicts customer issues even before they happen.
This lets you deliver exceptional solutions at the right time so that the customer problems do not escalate. 
An easy-to-use, fast and intuitive interface enables your team to collaborate via chat, voice, and video. Happier and more connected employees can serve your customers better, leading to improved customer experiences. 
You can even combine your current CRM with the tool to automate redundant tasks and keep all the crucial elements under one platform.
Voice bots, chatbots, and speech-enabled IVR lets your customers interact with your system freely and allows you to automate conversations with full accuracy. 
6. InMoment
InMoment leverages the power of XI to serve your customers better. XI stands for Experience Improvement, and it is a combination of leading-edge technology to deliver an exceptional experience at the intersection of value where customer needs, business needs, and employee needs meet together.
InMoment CX tool identifies the moments that matter the most for the customers so that you can reach them just at the right time to connect with and grow your loyal customer base.
The platform intelligently captures data across 300 disparate data sources and leverages the power of the cloud so that you can increase the bandwidth as your business grows. 
The tool automatically identifies, validates, and enriches data into structured data that you can use to understand customer behavior and sentiments.
When you make data-backed decisions, you will confidently deliver genuinely memorable customer experiences. 
7. Plain old web scraping
Web scraping allows brands to extract public data from any website out there, however it requires dome coding.
But following the trend of no-code platforms, web scraping tools can be used together with other integration platforms Integromat or Zapier and extract product page data from eCommerce platforms and monitor for changes in product descriptions and reviews etc.
It is thus maintaining a tight loop between the customer's needs and brands.
Final Thoughts
Customer experience is all about identifying the gaps between the products offered vs the audience needs. As a business, you need to ensure that your brand stays present across every touchpoint in the customer journey.
The most crucial touchpoint is after a prospect becomes your customer. If you fail to deliver an excellent experience to keep your customer happy, your competitor might win.
The seven CX tools discussed in this article are the best in the industry that lets you understand each customer and create great customer experiences that increase both loyalty and advocacy. 
Have any thoughts on this? Let us know down below in the comments or carry the discussion over to our Twitter or Facebook.
Editors' Recommendations: