Shabangrs is the new gateway for photographers to enter the world of NFTs
NFT's have been changing the way artists make a living, which is extending onto photographers.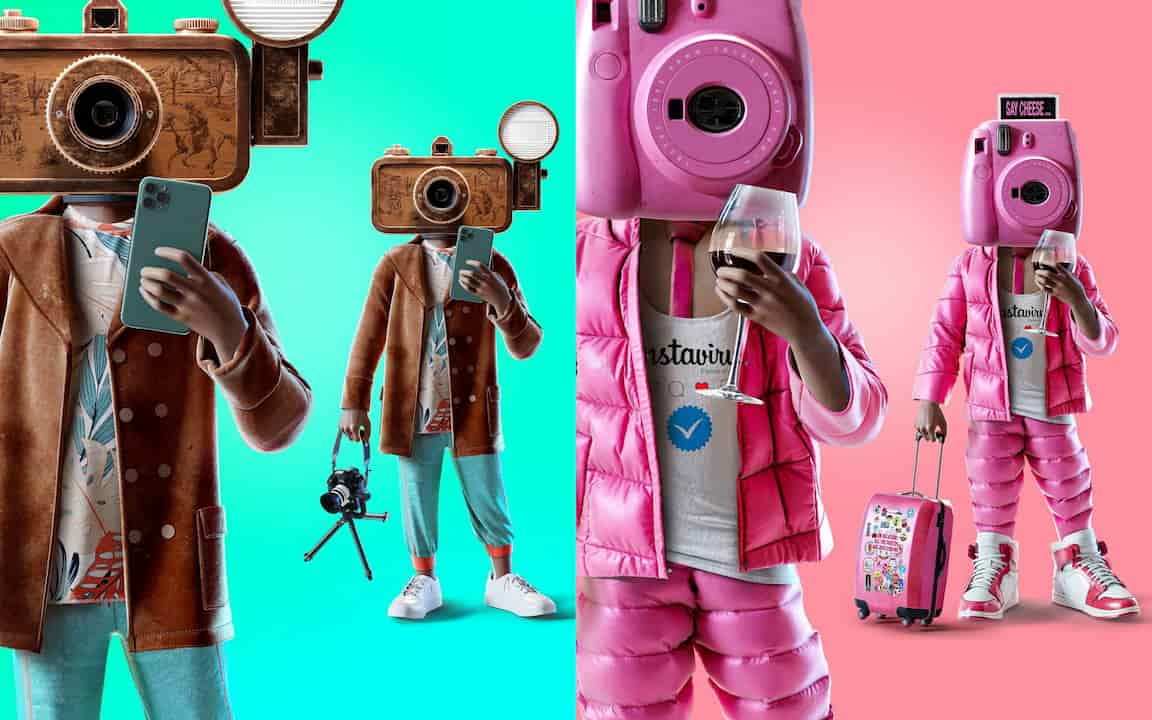 The NFT market has been booming across numerous spaces, especially within digital arts and entertainment. It has sparked interest for novices because it gives them the chance to create and sell digital artwork in a manner that grants them greater visibility and even profits.
Then there are the stories that make the news due to celebrity endorsements and wins, such as Jack Dorsey selling the NFT of his first tweet for over $2.9M, and Grimes selling $6M worth of digital art as NFT's.
But what about photography? What's stopping photographers from entering the NFT market en masse? Many would argue that one of the biggest barriers to entry for photographers has been the lack of community due to scattered adoption.
Why NFT's and photography are the perfect match
There are many reasons why NFT's and photography work well together. First off is the most obvious reason—most photos nowadays are digital (or become scanned and digital) anyway, and are easy to display and reproduce on screens.
As far as the tokenization of digital photos on the blockchain is concerned, it works the same way as the tokenization of other digital media in terms of being open or limited, or physically rare versus digitally rare—all with the added security that comes with real traceability.
One of the biggest perks for the original artists/photographers themselves is the fact that NFTs make it possible to sell the media, without the need for a broker. All it takes is a cryptocurrency wallet to begin selling directly on platforms, and there also won't be concerns over counterfeits.
Strides are being made in NFTs + photography
The tides are turning, and photographers worldwide are finally getting their time to shine in the NFT realm, and it is all thanks to the new Shabangrs—a photography-inspired NFT collection by world-famous photographer Peter Hurley.
Hurley is a world-famous headshot photographer that runs one of the largest photographer communities in the world called Headshot Crew. He is an official partner of Canon, B&H Photos, and many other major brands.
Shabangrs is a unique collection of 10,000 NFTs, and it was created in honor of photographers and creatives around the world who haven't gotten much attention from the NFT space. As a global leader in the industry, Hurley realized that the next step in the evolution of photography was going to be on the blockchain via NFTs.
Shabangrs wants to create a gateway for photographers around the world to enter the NFT space. The NFTs will have utility tied to them including perks, offers, raffles, and giveaways.
Holders of the NFT will get "citizenship" in the virtual city Shabangrsville which will provide them access to vast resources and an amazing network of creatives and photographers that can communicate, collaborate, and share in their love of photography.
A percentage of all sales will go towards a charity that teaches refugee children how to take professional photography through their annual Picture My Life program. 
NFT's have been changing the way artists make a living, which is extending onto photographers. Through Shabangrs, it is clear that NFTs will also be a driving force in bringing about a new form of camaraderie within the photography community.
Have any thoughts on this? Let us know down below in the comments or carry the discussion over to our Twitter or Facebook.
Editors' Recommendations:
These companies dominate the NFT hype