iPhone tops 2022 World's best smartphone list…again
Samsung and other smartphone brands, take note – this is a wake-up call.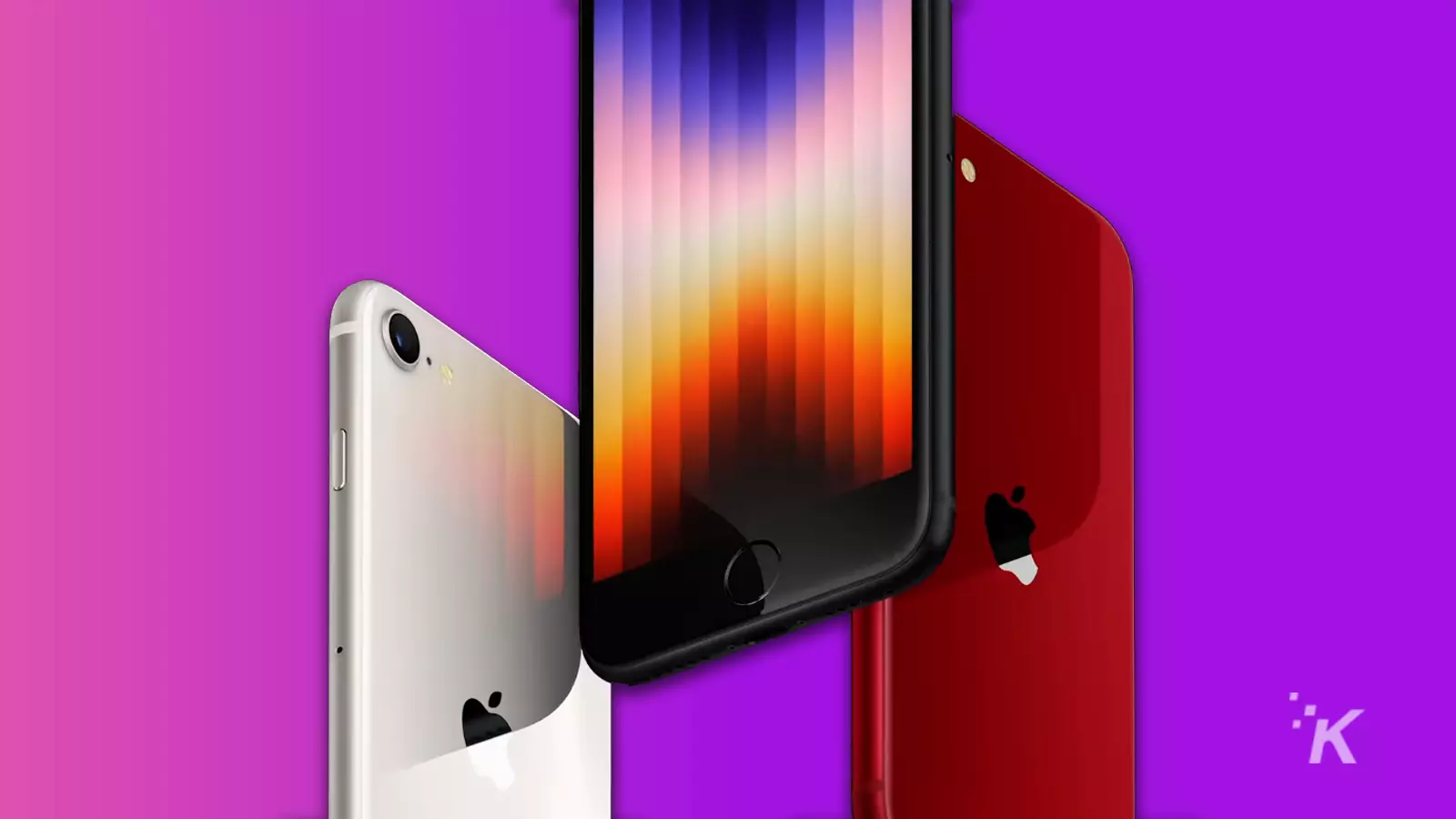 Get ready to witness some heated Facebook comment wars.
It's official – the iPhone has once again secured its position as the world's best-selling phone. But don't blame me for the news; all credit goes to Counterpoint Research and their Global Top 10 Smartphones list.
If you want to make a fuss, be my guest, but the numbers don't lie.
The facts are crystal clear
The list features ten spots, so it's not all doom and gloom. Sure, Apple dominates most of the list with eight of the top spots, but Samsung's entries deserve recognition too.
It's worth noting that Apple's iPhone 13 clinched the top spot, contributing to 28% of iPhone sales and dominating major markets like China, the US, the UK, Germany, and France.
The iPhone absolutely crushed sales; there's no denying it
The iPhone 13 held the number one spot each month from its launch in September 2021 until August 2022, and its sales even doubled that of the second best-selling smartphone, the iPhone 13 Pro Max.
Now, let's face it, it's no surprise that the iPhone continues to reign supreme.
They're somewhat synonymous with smartphones. Known for its premium quality, performance, and sleek design, the iPhone has set a benchmark in the smartphone industry.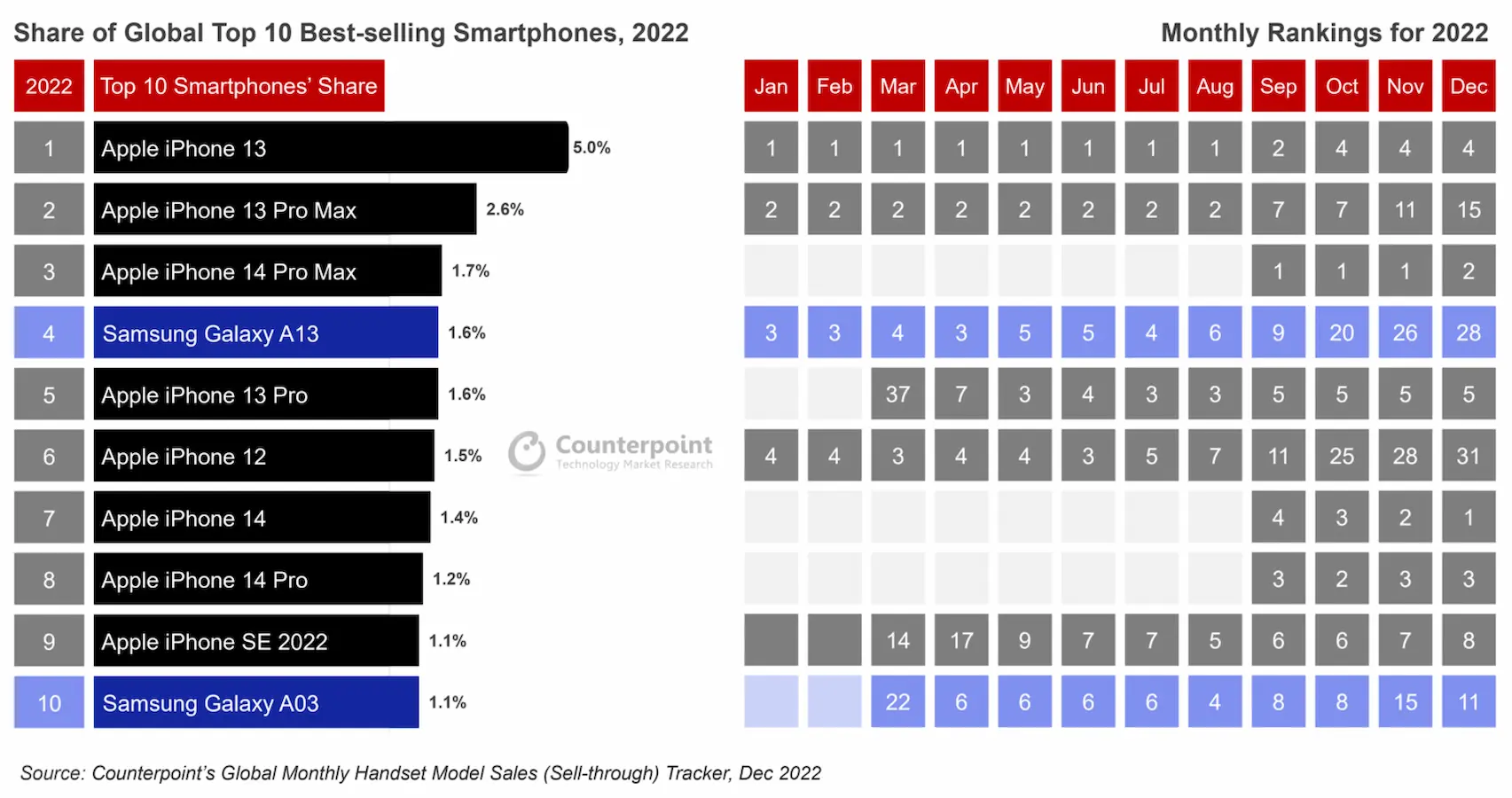 Funny enough, Tim Cook, Apple's lovable CEO, hinted at the iPhone's dominance on MSNBC in May 2022, claiming his company was luring a "record level" number of Android users to iPhone.
"We had a record level of upgraders during the quarter and we grew switchers, strong double digits."
Mind you, that's in the face of an overall smartphone market that was in a massive slump due to supply chain issues.
Samsung and other smartphone brands, take note – this is a wake-up call
Now, we're not discounting Samsung's ability to make great phones; they're undoubtedly a worthy competitor.
That said, iPhone's reputation for unmatched quality, performance, and style has set a benchmark in the industry, making it a formidable competitor that other brands must strive to match.
But let's face it, convincing iPhone users to switch to Android is a lot harder than the other way around.
Seriously, other than the link I shared earlier in the post, tracking down data to support the number of iPhone users to Android is almost non-existent.
As for Apple, they've shown us that they're the leader of the pack, and they're not backing down anytime soon.
Have any thoughts on this? Drop us a line below in the comments, or carry the discussion over to our Twitter or Facebook.
Editors' Recommendations:
Follow us on Flipboard, Google News, or Apple News