Simplesat provides all the tools to collect meaningful CSAT data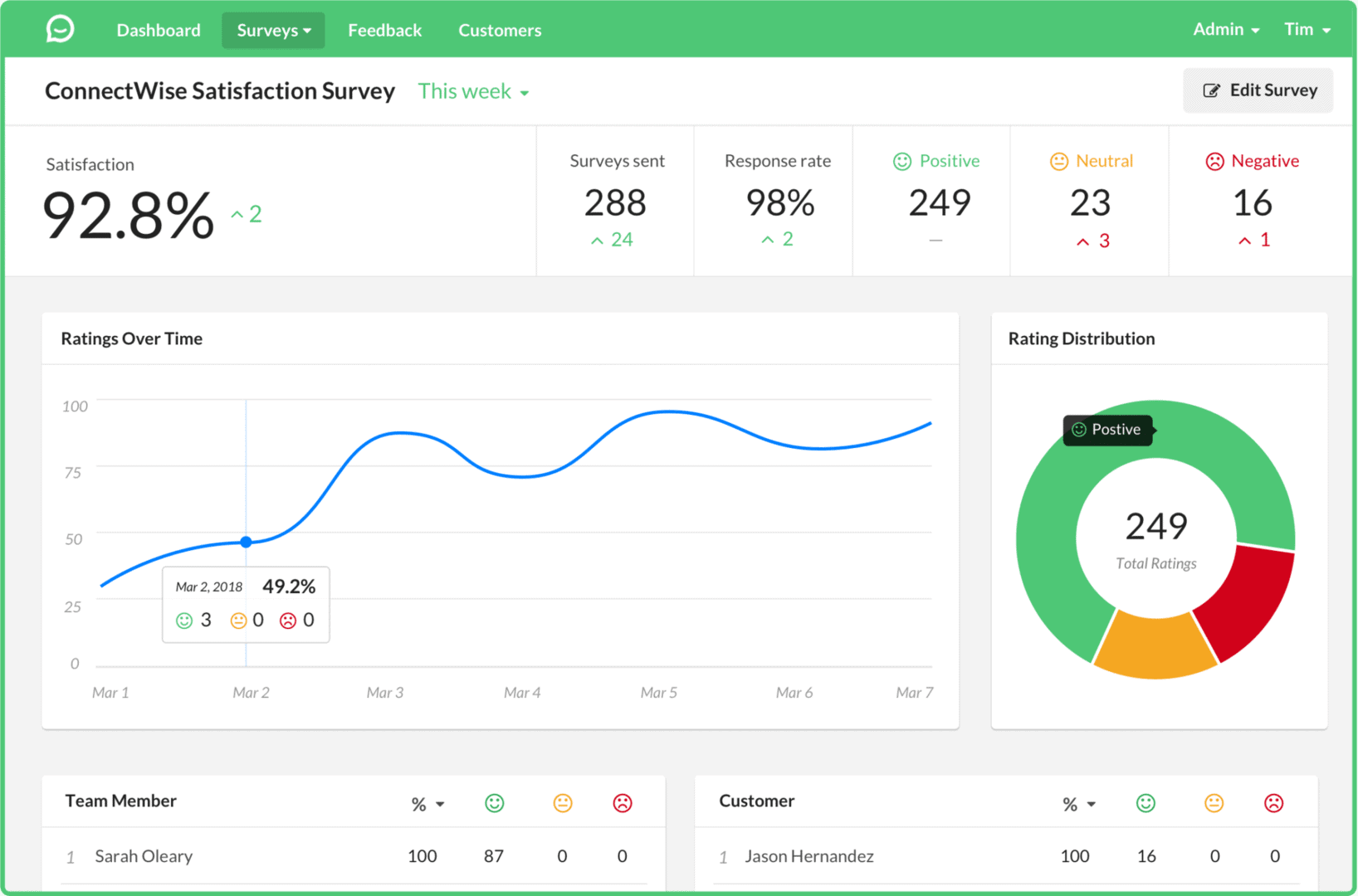 Collecting customer satisfaction data is one of the single most important things you can do to increase your sales and grow your business. However, the means of collecting this data can be tricky to tackle. Many companies will go from system to system and often end up suffering from low response rates and lack of integrations. Pronto Group was one of these companies.
Pronto Group provided website management and online marketing services for SMES. With their deep passion for customer satisfaction, they desperately tried to find a system that would not only provide high response rates and easy integration, but they wanted a holistic view of what was happening and a way to share data. But, after years of experiencing these real-world problems, they concluded that they needed to be the ones to provide this solution for themselves and enterprises around the world. In 2016, they launched Simplesat.
According to Co-Founder and CEO, Cory Brown, customer service interactions today are missing user experience basics and the opportunities to get real, meaningful and insightful feedback. Simplesat focuses on the entire satisfaction solution. This includes effective surveys that are fun, intuitive and engaging as well as analytics & reporting, and publishing & review collection. They are the only ones to cover all three of these critical aspects of the process.
"The request for feedback needs to be engaging, easy and clear," said Brown. "Ask for something small and quick, make it lively, and give an opportunity to either wrap it up, or give more feedback. Don't have an email link drop someone on an ugly, long survey form. You're just asking for higher bounce rates."
Simplesat surveys engage customers by asking the first question directly in an email rather than through one of those dull "please take a minute" buttons. Once they click through, an inviting web page opens up to finish the survey. All pages are designed to be clear with a step-by-step approach to collecting information. What's more, users have the freedom to exit out of the survey at any point and the questions they've answered are saved for your records. Simplesat also provides the ability to embed surveys into your helpdesk or email signature.
"In particular for smaller organizations, it's critical to work towards higher response rates, so the analytics are telling a clear and accurate story. Customers are doing you a favor giving feedback, make it easy for them," Brown continues. "The mission is to ask the right questions at the right time to capture meaningful feedback. This means providing different channels, metrics, question types, and delivery methods for each situation."
While any organization can use Simplesat to improve their customer satisfaction, the company primarily focuses on helping those that engage with their customers through some type of service desk, email or transactional system that provides an opportunity for integration into existing processes. Their most common users are IT services, eCommerce, and SaaS companies. As per plans for the future, Simplesat is committed to continuing building out their whole satisfaction solution.
Have any questions or thoughts? Let us know down below in the comments. 
Editors' Recommendations: