SkyArk – the next Animoca?
SkyArk is developing one of the most anticipated games in the blockchain gaming industry.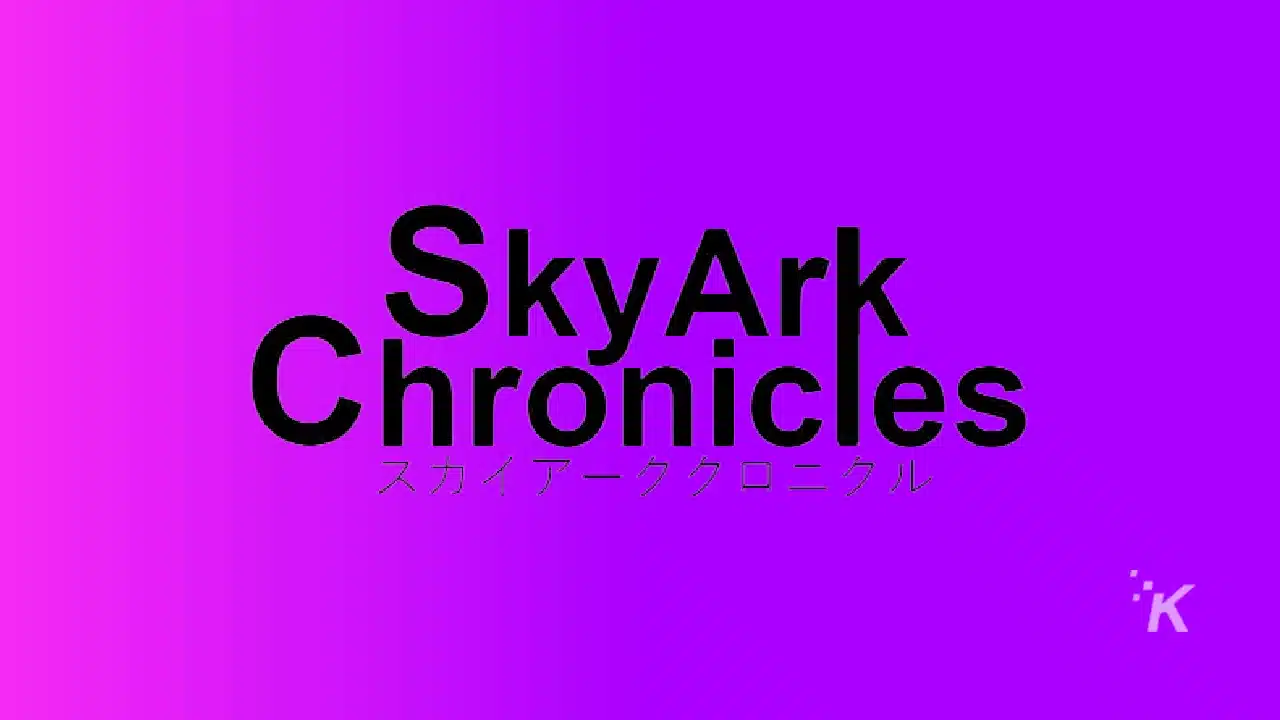 During the last quarter of 2021, a new niche has taken over the world of crypto: pay-to-earn gaming. This new type of blockchain technology allows gamers to play games and earn in-game currency whilst doing so.
This currency can then be sold for other cryptocurrencies, reinvested into the game, or used to buy NFTs. Although the technology is still in early development, several 'land plots' on games have already sold for millions, drawing attention and hype around what's to come.
Several new companies are now taking over the market, with innovative game concepts that push the boundaries of current technology.
One such company is SkyArk, the founders of ​​SkyArk Chronicles. SkyArk is building the future of digital ecosystems through Game-Fi and Dapps, with their first release, SkyArk Chronicles, currently in development. Here's what they have to offer. 
Who Is SkyArk?
SkyArk is an upcoming gaming company that specializes in the development of Game-Fi and Dapps. They have one of the biggest development teams in the world of crypto, with over 36 people currently working on their SkyArk Chronicles project.
The team is focusing on building triple-A titles, with three projects currently in the pipeline. Although not yet released, NFTs and tradable goods will be accessible across all three titles, with the team developing a unique NFT Game Engine to support additional projects down the line. 
Using innovative blockchain technology and a team of crypto experts, SkyArk believes it can build the future of digital ecosystems with blockchain gaming. They've taken the current play-to-earn model one step further, stating that their games will become play AND earn.
Instead of the sole purpose of the game being to earn an income, the games will be designed around gameplay. At the same time, players will also be able to earn lucrative rewards whilst they play. With so much promise, Sky Ark has already been one of nine projects selected during the third Binance Incubation Round.
Praised for their innovation and potential to impact the gaming market, it's only a matter of time until their first big project, Sky Ark Chronicles, takes over the world of blockchain gaming. 
What Is Sky Ark Chronicles?
Sky Ark Chronicles is a tribute to Satoshi Nakamoto in the form of a fantasy-verse anime RPG. The game will allow players to explore different Skylands, during which they unravel different mysteries in a unique storyline to discover Satoshi Nakamoto.
As gamers play, they will be able to develop their characters, play with friends and defend themselves against a range of different enemies and monsters. In-game rewards will be in the form of NFTs and SkyArk ($SAR), the primary currency in the game, both of which can be staked for additional rewards.
$SAR can be used to improve certain skills of each legend the player chooses and also doubles as a governance token. Players can also earn Relic Energy Ore ($REO) whilst they play. $REO is earned by defeating opponents or completing missions in the game.
As each mission is complete, players can progress through several different tiers and in the process purchase power-ups. They can also personalize their own legends, adding different attributes, levels, and valuable collectibles.
Collectables come in the form of NFTs, with a range of options to choose from. These include physical collectibles, loot boxes, and digital collectibles, all of which can be resold and purchased from in-game auctions. NFTs also double-down with their own unique benefits.
Equipping the right one will ensure players get the best outcomes during missions and easily take down enemies during combat in the game. 
A Focus On Community
Community is an extremely important part of Sky Ark Chronicles, with players having the option to form their own guilds. These can consist of friends that also play the game, or players can also choose to pair up with other gamers online.
Together, players can fight against monsters, collecting exclusive team items, powerups, and much more whilst they discover what the world has to offer.
Game Development
As well as being a game for players to explore, they can also have control over their own land, called SkyLands. In these lands, players can develop their own castles, farms, and even mine for resources. All of these can be sold for in-game currency, which can be used to purchase level ups for Heroes and rise up the leaderboards.
This land can also be expanded to house more legends, farming land and additional castles. The more time players spend building this, the more chance they have of becoming the strongest within the Fantasy Verse.
Alternatively, if players only want to explore, they can lease their land and produce a passive income in the process, giving options for all gaming preferences. 
The Future of SkyArk
With SkyArk already developing one of the most anticipated games in the blockchain gaming industry, it's a company we will likely see building the blockchain industry's best triple-A games in the future.
The team already has a long-term roadmap in place, with plans for additional games to provide limitless opportunities for gamers in the future. This is not a project you want to miss out on. 
Have any thoughts on this? Let us know down below in the comments or carry the discussion over to our Twitter or Facebook.
Editors' Recommendations: