SmartCup will prepare your coffee, tea and baby formula with one tap
With SmartCup, water is precisely boiled and cooled to the correct temperatures.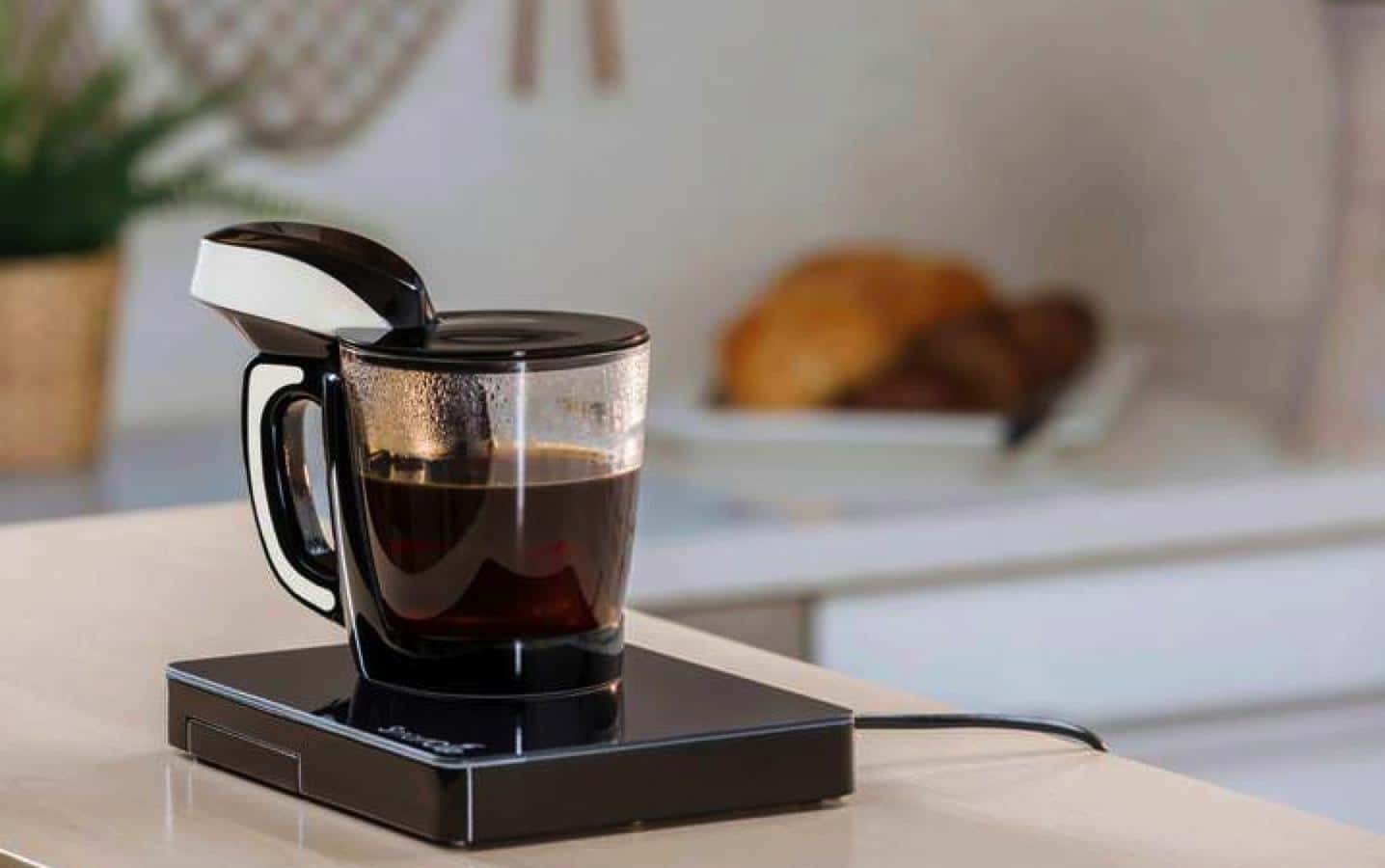 The tediousness that is preparing baby formula has always been something parents must do for the health of their baby. It requires boiling cold tap or filtered water for one minute and then cooling it to body temperature before mixing. On paper, it seems easy, but for busy parents with a crying baby, it can be a struggle.
This was the reality for parents Giorgi and Lile Chiteishvili. "Preparing baby formula while our daughter is crying is a big struggle because you need more than two hands to make the formula and calm the baby down at the same time. It all began from a simple thought: there has to be a way to make this process," said Giorgi.
This is when they came up with SmartCup, an indispensable device for parents. Why? It not only prepares your coffee and tea, but you'll be able to prepare the water for your baby formula with only one tap.  
With SmartCup, water is precisely boiled and cooled to the correct temperatures. This not only ensures sterility but that all nutrients and probiotics are preserved when the formula is added. And thanks to SmartCup's unique method of brewing called "sparging," the time it takes to brew coffee or prepare water for formula is significantly decreased.
Coffee lovers, in particular, will also enjoy SmartCup's brewing method. According to the team, sparging allows for more control over the strength of brew and it is ideal for gourmet beans. In the SmartCup app, users can choose between the light, medium, or strong brewing preset and use the timer feature so it's ready when you wake up. For tea lovers, the app also has preset settings for virtually any variety you're looking to brew.
"Following the steps of an old French Art De Vivre (The Art of Living) tradition, we are striving for convenience, simplicity and a note of class in our approach. Being parents we want to simplify the home routine. Being coffee lovers we want to increase the joy from the favorite beverage. Being tea drinkers we want to feel the whole range of flavors through the correct preparation." The team states on their Kickstarter campaign page.
SmartCup launched today on Kickstarter and is available for pre-sale starting at $149.
Have any thoughts on this? Let us know down below in the comments or carry the discussion over to our Twitter or Facebook.
Editors' Recommendations: