Review: SocialCaptain – safe & organic Instagram growth
If you are seeking safe and organic Instagram growth, then SocialCaptain is a piece of software that you need to check out.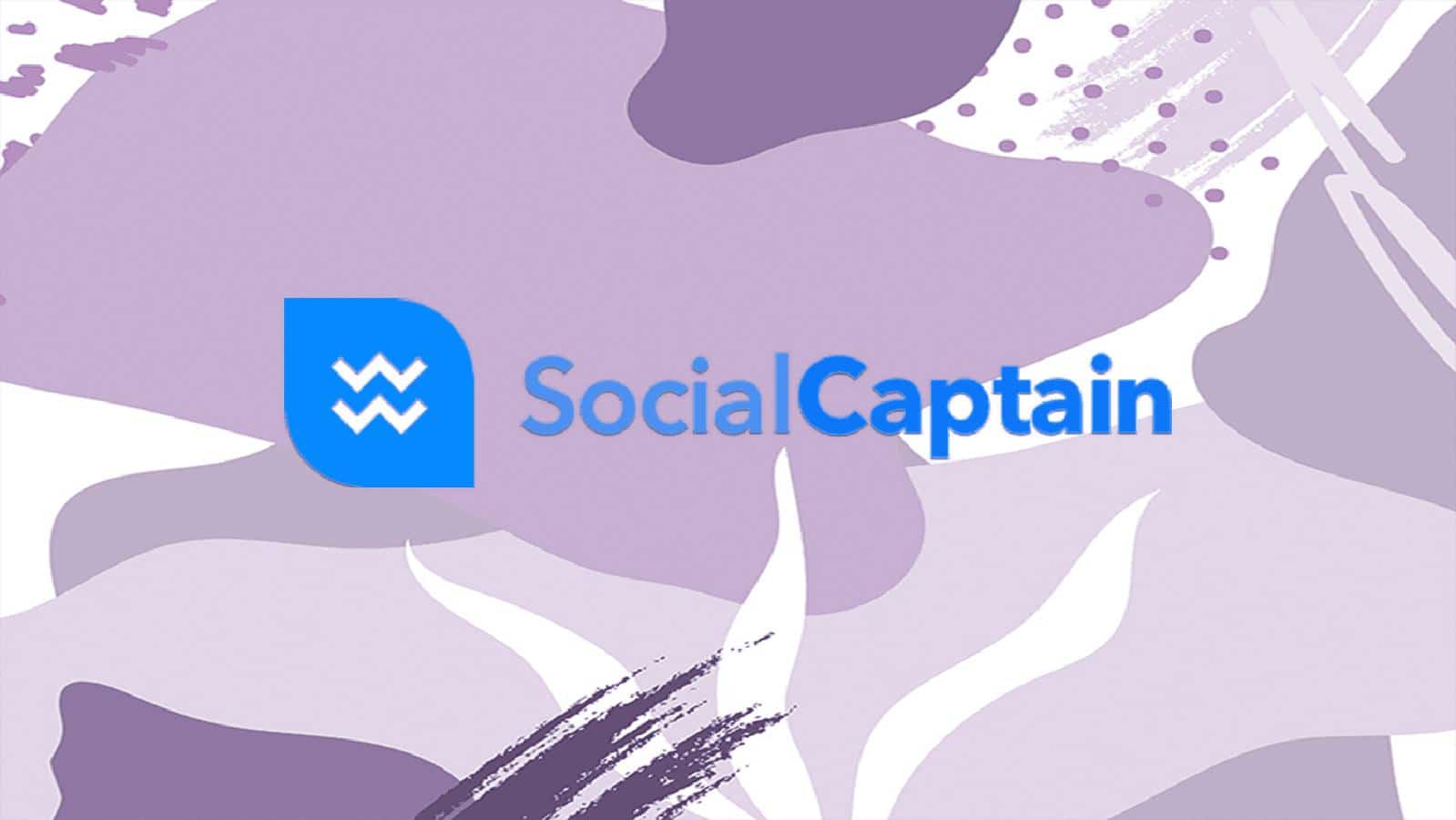 Automated Instagram growth is very appealing, but most of the options out there are not safe and the actions they perform do not appear to be organic at all. This is why you see people complaining about accounts being banned and disabled all the time.
You really have to be careful with who and what you allow to access and control your Instagram account. The wrong person or company can make it disappear overnight, wasting all of the time and effort you have put into growing your following.
I use Instagram for several ways in marketing, so I am always looking for an advantage. One of the tools receiving a lot of attention these days is SocialCaptain, which is smart software that utilized artificial intelligence to perform actions in a human-like way, which results in keeping your account safe and attracting an audience that is eager to connect with you and engage with your account.
After giving this software a thorough workout for the past several months I wanted to highlight some reasons why I continue to use it to this day, long after my free trial expired. Yes, I pay for this software every month.
Human-like engagement keeps your account safe
The reason most Instagram accounts are banned when they use software is that the tool pushes the Instagram API so hard and in ways that don't look like human engagement. This is so easy for them to spot. Thankfully, the engineers and developers that created SocialCaptain were able to avoid this issue by making everything this software does appear human-like.
AI delivers 150X speeds you could do manually
So, the human-like interaction is great because it keeps your account safe. But what about speed? If it were human-like also you would just do it manually, but SocialCaptain is able to leverage AI to maintain the safety while delivering the actions at 150 times that of a human. This is impressive and why the Instagram growth is fast and nothing you could duplicate on your own.
Organic appearance/feel doesn't make you look like a spammer
If someone thinks you are spamming, they are not going to follow you or engage with your content. They are more likely to just ignore you, block you, or even report your account. When you are able to maintain an organic feel to those you are trying to get noticed you is when you reap the rewards of gaining followers.
$1.30 to $3.30 a day is affordable for all businesses and influencers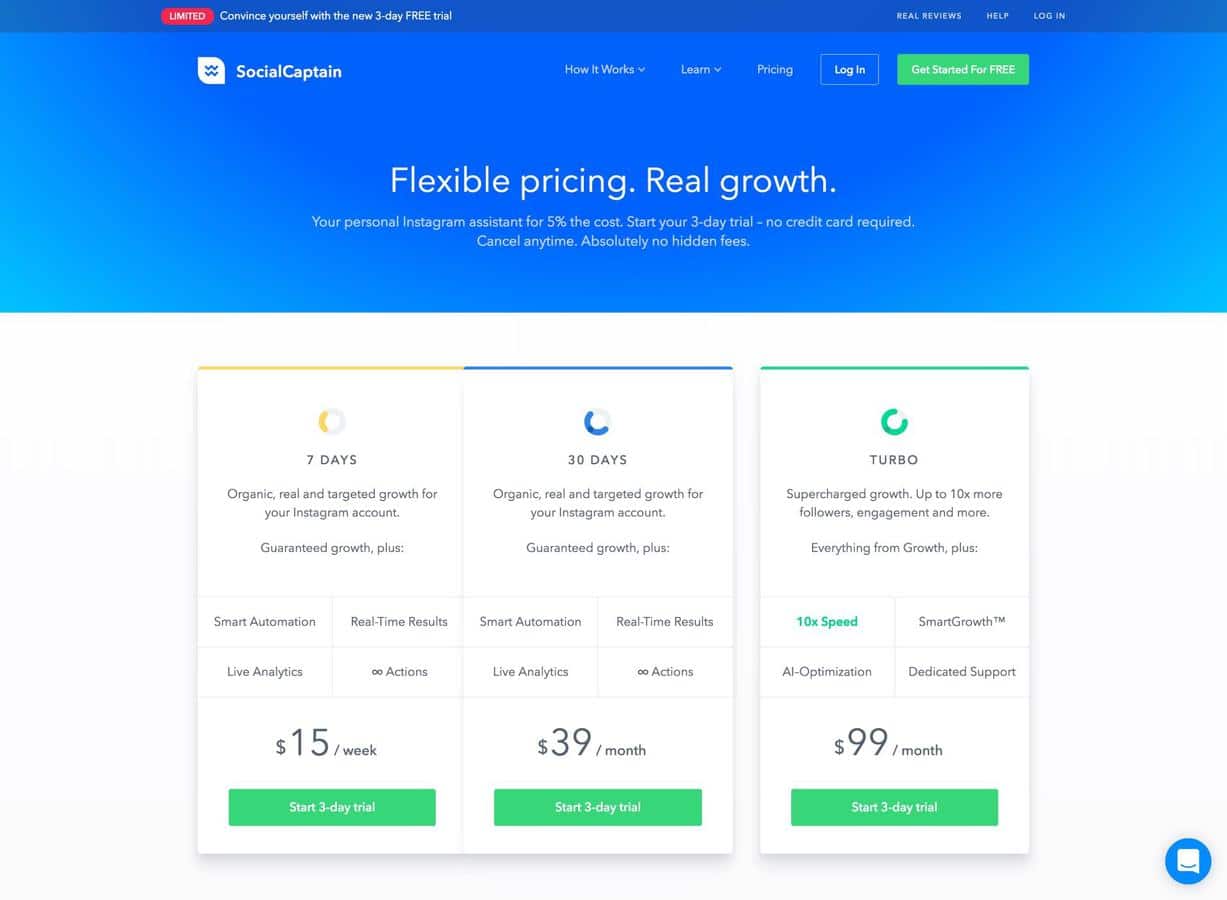 There are two types of Instagram users that will benefit from SocialCaptain. The business or brand and then the influencer. Both are able to customize their campaigns to meet their needs.
A brand is going to want to target people that have a high probability of being interested in the products or services it sells, and an influencer is going to want to go a bit broader, targeting people that share similar interests. SocialCaptain's three plans, priced at $39 per month, $15 per week, and $99 per month are very affordable.
Fast setup allows you to experience results during the free trial
I set up my account and had my first campaign started within 5 minutes when I took advantage of the free trial. The key is to just start. From there you can then make changes and further optimize your campaign. So, with this quick setup, you are able to really see how great this software is during the full three days of the free trial.
It's like having a full-time Instagram marketing team handling your growth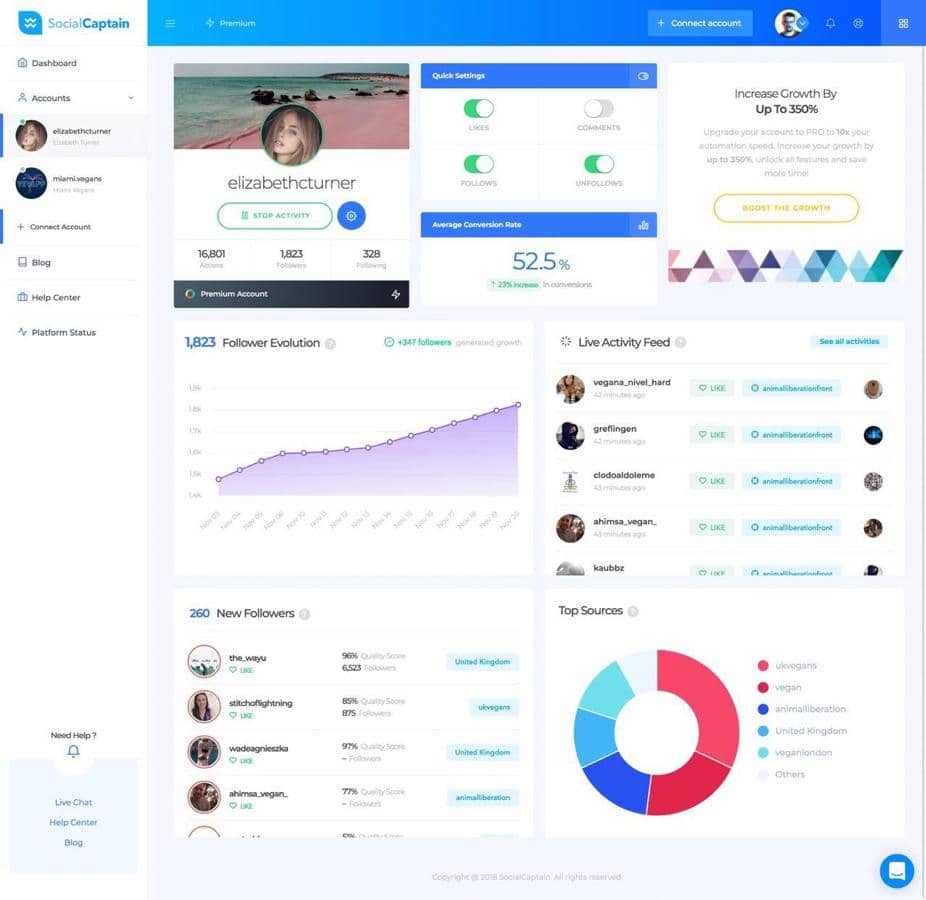 The AI aspect of SocialCaptain needs to be highlighted. When you are able to have advanced technology like this working on your Instagram growth 24/7 it results in rapid growth and results that will beat your initial expectations.
It's impossible to match the precision and speed that SocialCaptain is able to generate results, and for the cost of a daily cup of coffee, you have the man-power of a full social media marketing team.
The Final Verdict
If you are seeking safe and organic Instagram growth, then SocialCaptain is a piece of software that you need to check out. It delivers exactly as advertised, and the results it's able to deliver in my eyes have been very targeted.
It's something that I will continue to use, as the AI continues to learn my account behavior, and the results I am able to track show a continuous growth chart. It's hard to argue against results, both in terms of followers and engagement.
This is an Instagram follower tool that is worth every penny. Even better, they are willing to let you see for yourself before you pay anything by taking advantage of their free three-day trial offer.
Have any thoughts on this? Let us know down below in the comments or carry the discussion over to our Twitter or Facebook.
Editors' Recommendations:
The Good
Human-like engagement keeps your account safe
Organic appearance
$1.30 to $3.30 a day is affordable
Fast setup