SomiFlash: A 1TB flash drive that wirelessly streams data to 12 devices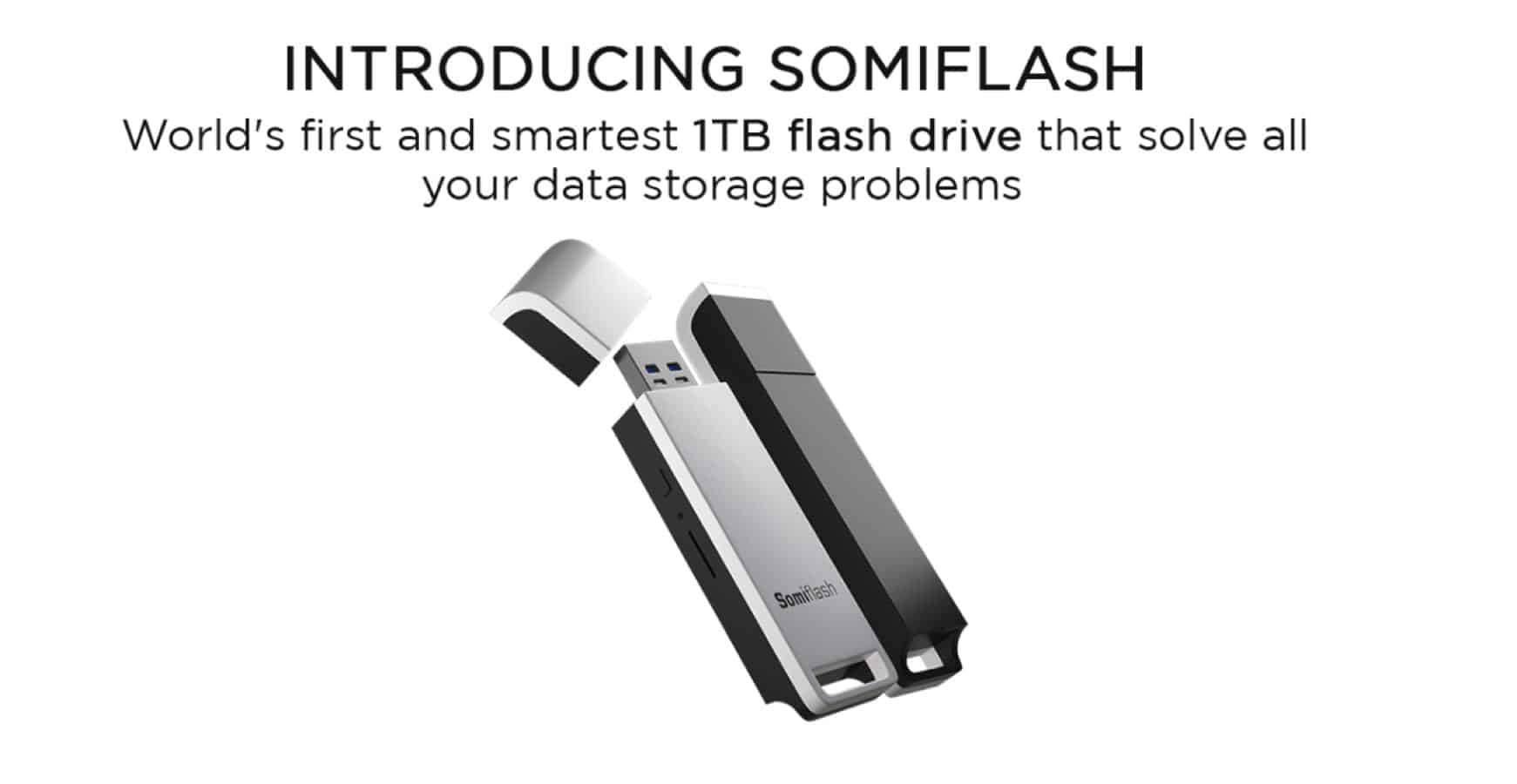 There is a lot of flash drives available on the market as this is an essential requirement in our daily life. But this new device that was recently introduced on Indiegogo is different from all others and it's loaded with tons of features that can make data sharing extremely easy.
Somiflash has been launched on Indiegogo with crazy features and affordable price. This device has massive 1TB memory with compact size.
What makes it a must-have flash drive?
The somiflash is 1TB flash drive is also available in 256GB and 512GB. You can't just load up to 1Tb data in this device, but you can share it with up to 12 friends same time. So, everyone can access the same data at the same time without disturbing others.
You can imagine what you can do with 1TB worth of storage. The Somiflash has built-in USB 3.1, a wireless interface and comes in as large as 1TB in size. You can even share your files or stream video with up to 12 devices simultaneously. With 802.11ac wireless connectivity, you can stream as fast as 1300Mbps. The SomiFlash also has a battery that can last as long as 10 hours on a single charge and can fully charge in an hour.
You can imagine the next time you are with your friends and want to watch different movie or music you can all access it anytime. The SomiFlash is so compact you can easily carry it within your pocket.
They are giving a minimum 40% on pre-order. The future retail price is $290, and they are giving 48% off on early birds only. A pledge of $149 can secure you one 1TB SomiFlash, so if you want to get it in your hand early this might be the best time to book your SomiFlash.
Have any thoughts on this? Let us know down below in the comments or carry the discussion over to our Twitter or Facebook.
Editors' Recommendations: