SparkMaker FHD brings SLA printing to your desktop
Instead of melting plastic filament in a heated nozzle, SLA printers have a tank of liquid resin that's cured by light.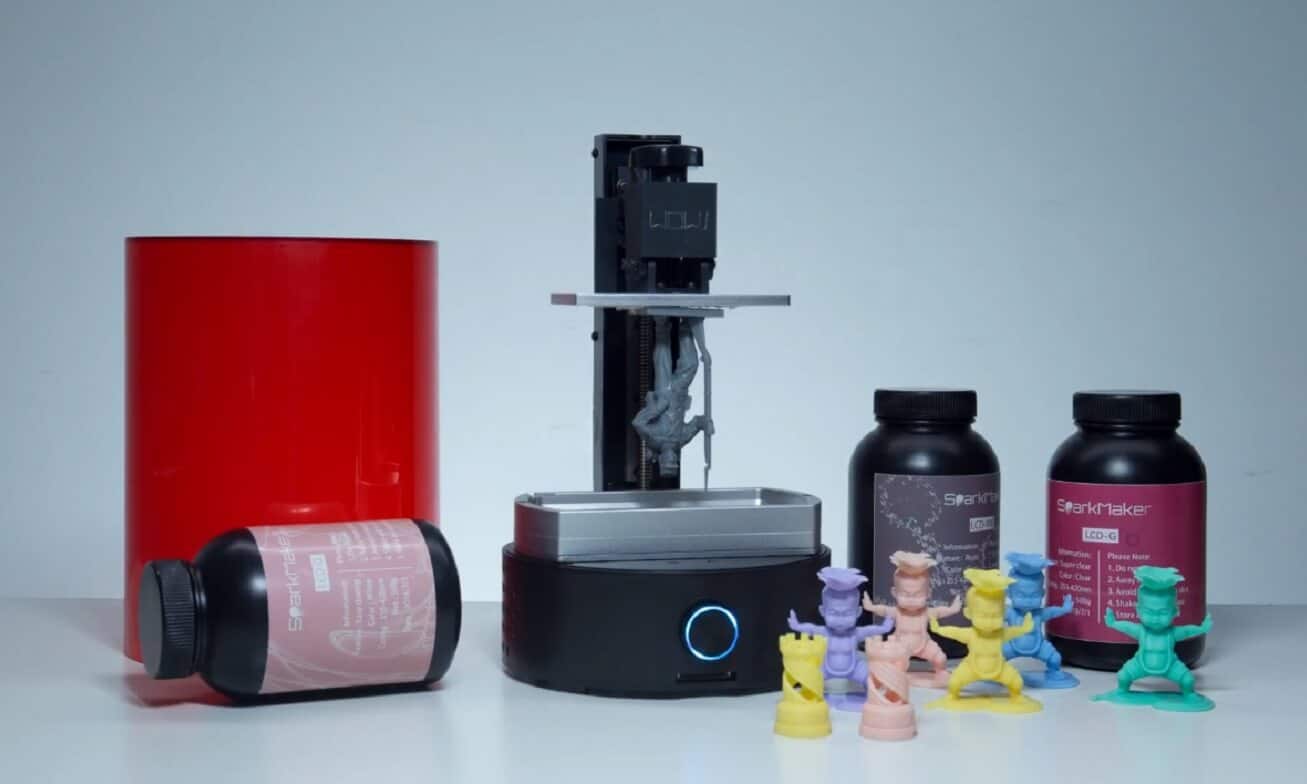 WOW! entered the 3D printing market last year with their SparkMaker SLA printer which was wildly successful on Kickstarter. Now they're back, with an updated model – the SparkMaker FHD. It's already well on the way to emulate the success of last year's device, with four times the $50k funding target and 32 days still left to run.
For those of you that aren't familiar with SLA printing, instead of melting plastic filament in a heated nozzle, SLA printers have a tank of liquid resin that's cured by light to create the print. Those resins are stored in a tank, and the build plate dips into it to build up the desired object.
DLP printers use a screen to harden the liquid resin, while SLA printers use a laser to harden the liquid. Once the layer is cured, the build plate moves up a layer and the process repeats until the print is finished. SLA printers can print very detailed models. They're not for the faint-hearted, however, as there's a lot of steps to finish the final prints and the resins have an unpleasant odor.
The upgraded machine has a 1080p LCD screen for more detailed prints, in a larger size and in both higher quality and speeds, and four new resins with different properties. There's Bluetooth for app control, or a SDcard slot for one-button operation.
[envira-gallery id="71449″]

Build software without devs. Blazingly fast. Trusted by 100,000+ teams worldwide. It's so easy, anyone can use it. Start building now.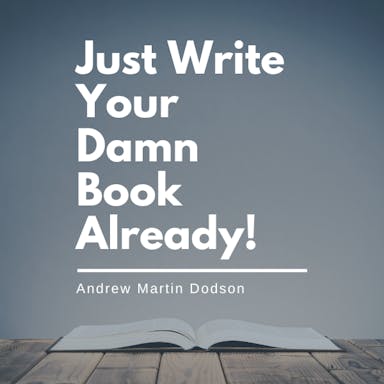 "Just Write Your Damn Book Already" is a printable guidebook that helps you turn ideas into manuscripts. It's affordable and perfect for aspiring authors
The new resins are:
LCD-Q, which has colorful printing options.
LCD-G, which is ultra-clear and is perfect for making those 3D engraved prints in relief, and it won't yellow over time.
LCD-H, which is designed for high-temperature use so you can use it as a mold to cast jewelry.
LCD-MG, which turns hard and tough after printing so it's perfect for making tabletop models.
There's also free slicer software from WOW! that's continually updated, so you don't need to buy an expensive software package to use the printer.
If you already own last year's SparkMaker, there's an upgrade kit to turn your printer into the FHD version, including a metal tank, metal panel, the 1080p screen, new mainboard and UV blacklight. The upgrade kit is $99.
Currently, there are no more $199 early bird kits, so the SparkMaker FHD is $249 if you want to back it. It will be closer to $500 retail.
As always, remember crowdfunding campaigns aren't guaranteed – but this is from a company with a proven track record and since the FHD is built on the same platform as last year's successfully disbursed printer it's about as close to a sure thing as you'll find on Kickstarter.
We've reached out to WOW! and should have a unit coming later in the production cycle for an in-depth review.
What do you think of the SparkMaker FHD? Would you spend $500 on one? Let us know below.
For more gadget and tech news, check out:
Follow us on Flipboard, Google News, or Apple News