Before spending a ton of money on a drone, earn your wings with this $20 option
If you're looking to get into the world of drones but don't want to spend a wad of cash to get one, try picking up this little drone to get your practice time in.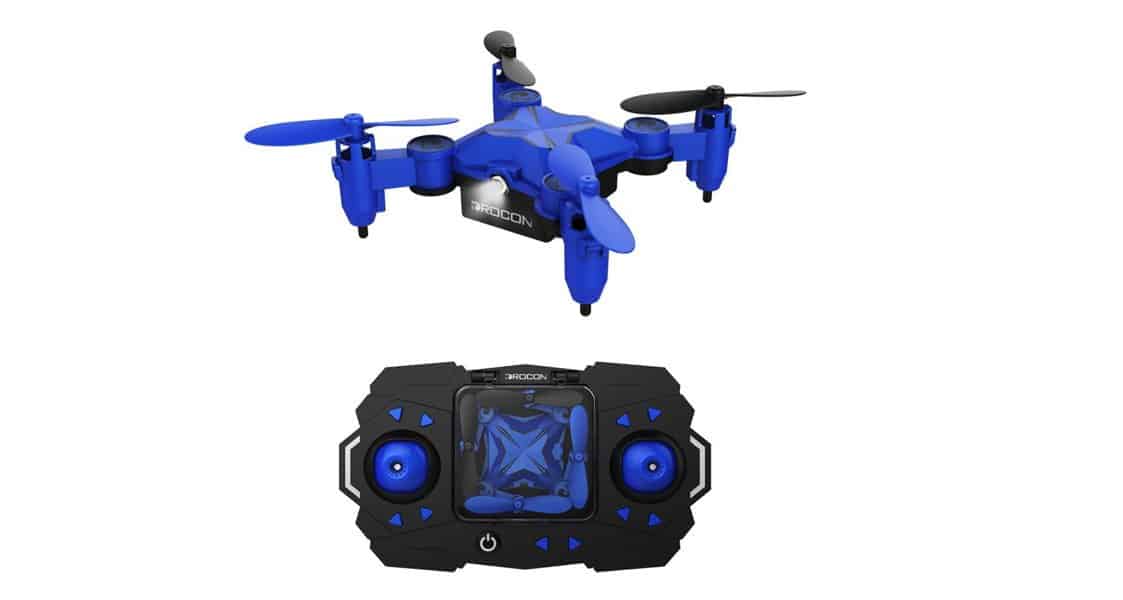 Drones are a lot of money and if you don't know what you're doing, you can kiss that $500+ investment goodbye. Which is why it's important to learn the basic mechanics of flying a drone before diving head first into this expensive hobby.
So before you go cough up a wad of cash, earn your wings with this Drocon mini drone for just $20 with code 4NWA8MRN. This way if you crash it, you're only out $20 as opposed to losing over $500. And for a little drone, this sucker packs some impressive features like a takeoff mode, altitude hold, and a button that flies the drone backwards. Not bad for $20. Just don't forget to use that coupon code.
[content-egg module=Amazon template=list]
Here are the key details:
Stable Beginner Drone for Kids: DROCON Scouter is considered for beginners, all the functions for easy operation included: Altitude Hold / Headless Mode / One Key Backward /One Key Take Off and Landing/Lock and Unlock.

Unique Spinning Function: With one touch of the function button on the remote control, DROCON Scouter will hover at same height and start spinning automatically.

Foldable:  It can be folded and put into the controller to take away easily.

Search Light: Equipped with a bright LED searchlight on the head, users can fly the drone in the dark night easily.

3 Speed Modes: Drocon SCOUTER3-speed modes switchable: Low / Middle / High Speed, help you to practice the flying skills step by step, so that you can grow from a beginner to an expert gradually.