SpotCam HD Eva: A home monitoring camera with cutting edge features
Getting robbed or something stolen from you sucks. The SpotCam HD Eva is here to help you avoid that from happening.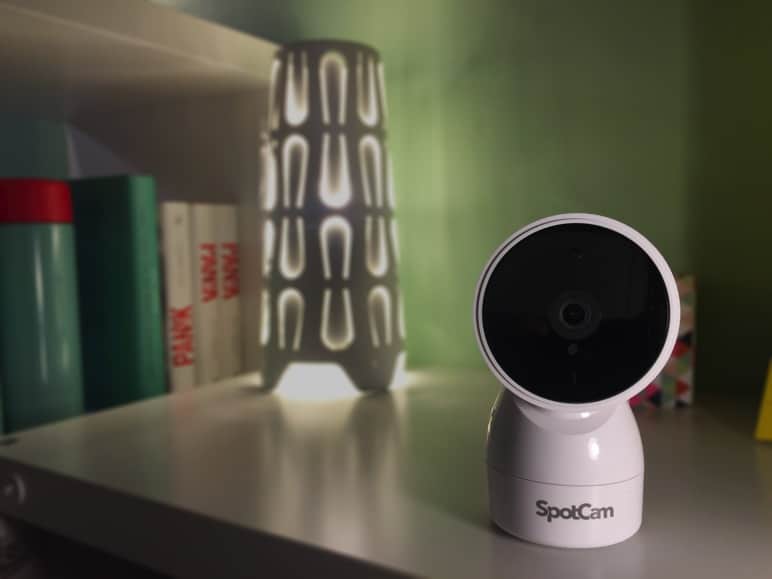 Getting robbed or something stolen from you sucks. The SpotCam HD Eva is here to help you avoid that from happening.
---
A home monitoring camera makes home monitoring and surveillance more convenient than ever. It makes all the sense in both residential and commercial settings. You can now install an elegant looking cam like the SpotCam HD Eva in your home, store, office or driveway and keep an eye out through your smartphone, tablet, PC or Mac. You can keep eye on your family, kids, pets, your car, your employees, and the store.
And when the benefits of remote surveillance combine with features like HD video, night vision, wider-angle view, email/in-app alerts, cloud storage, and social sharing, you are looking at an unordinary cam. It can deliver to your safety and security requirements in a better and smarter way. And it can do much more.
Home Monitoring Cam Plus the Cloud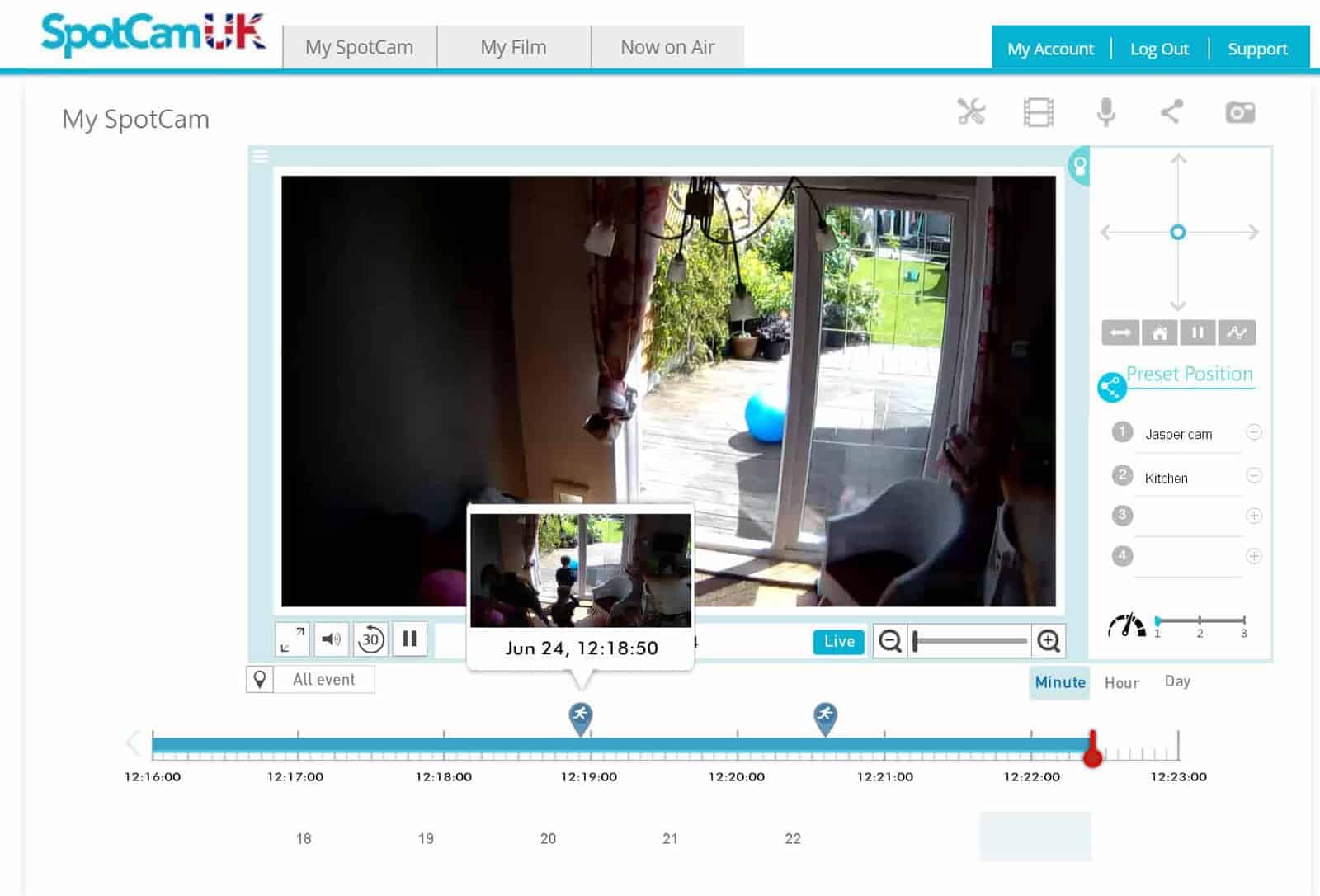 At a time when the cloud is increasingly playing a role in every other field, home security and surveillance cams like SpotCam HD Eva are creating revolution in this niche. You can install multiple cams in different locations and get the feed to not only stream live to your phone's screen, but store it on the cloud. This industry integration wasn't even conceived a few years ago.
However, cloud-enabled feature doesn't mean that you have to tweak around a lot. Just install it and forget it. and installation is as easy as installing the app or creating an account using your PC/Mac.
Ease of Installation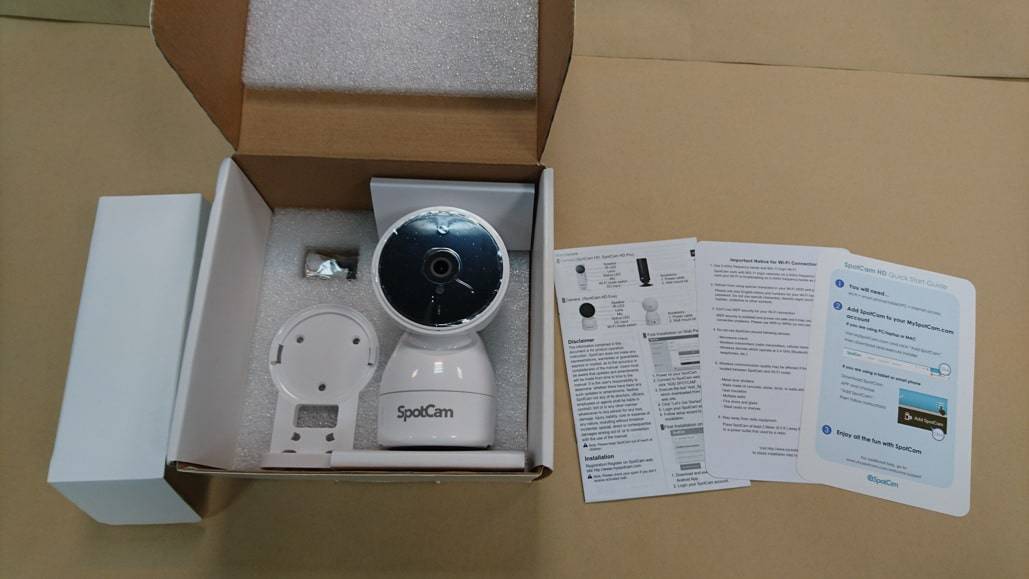 Whether you want to set up SpotCam HD Eva in your home or office, it's an easy task. There's lesser amount of equipment involved. There's no need to run long cables. Wi-Fi connectivity simplifies this aspect of the setup. It requires a single cable – the power cable which is connected to the AC adaptor. And this cable is 10 feet long, allowing you to place the cable almost anywhere.
You can install it yourself without need to call in the professionals. You will not have to worry about setting up the cloud aspect too.
It takes just minutes to install SpotCam HD Eva. The cam comes with a Quick start guide. It will require a Wi-Fi network for connectivity. It has switches that allow you to connect to the network and turn on power. Just place the cam at the right place and set up the Wi-Fi connection and it's done.
Elegant Design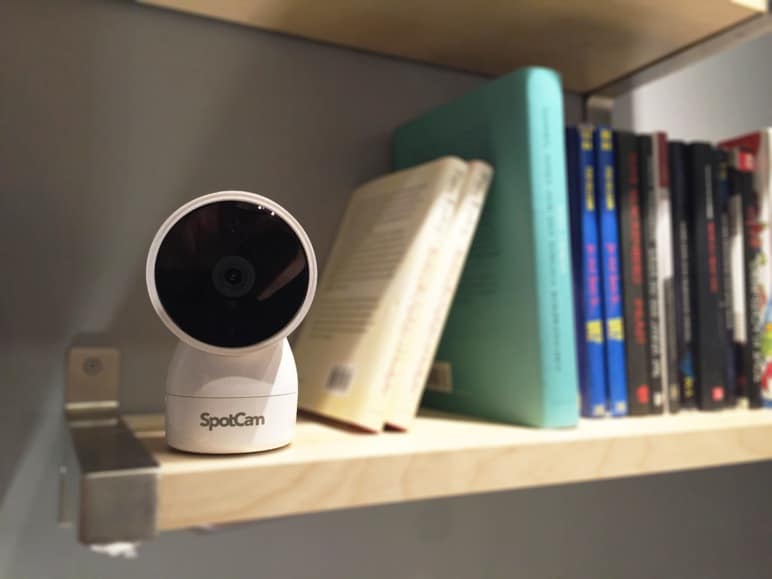 SpotCam HD Eva has a sturdy design and construction. This makes it perfect for both indoor and outdoor installation. It has a solid stand on which it rests. The snap on its base further allows easy and firm wall mounting.
The cam is available in a multitude of designs to adpt to different décor and preferences.
Lesser Equipment Means Lesser Headache & Costs
Thanks to cloud technology, using SpotCam HD Eva means there's minimal hardware to deal with. You don't need to setup a server in your home or office to record all the videos. This also helps in saving space. In fact, you need nothing more than the cam, the cable and the AC adaptor as the equipment.
Safe Video Footage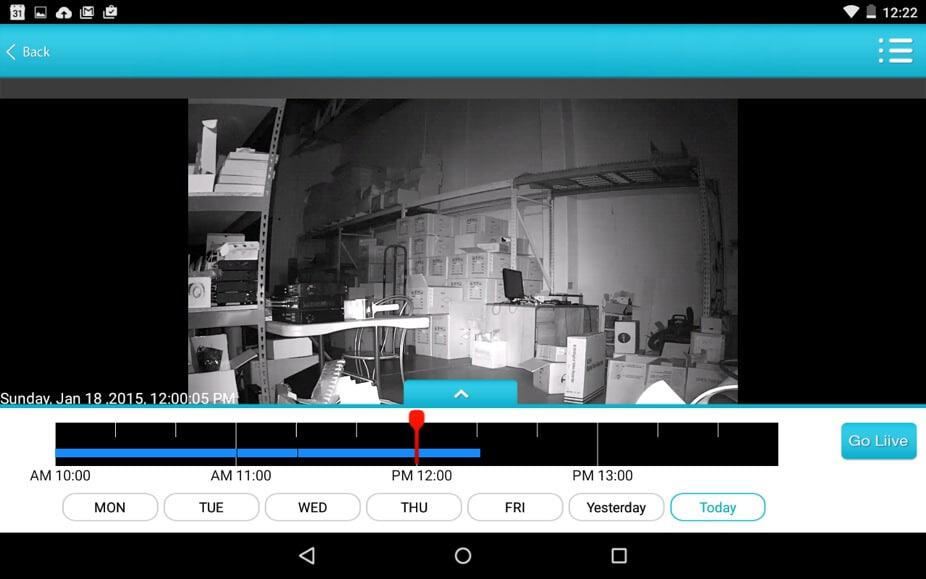 Once your video footage is stored on the cloud, you will not have to worry about even the loss of the camera. Even if someone damages or steals the cam, the footage will be available on the cloud. Because you don't have local servers, this further eliminates the risks of losing the footage due to fire or other damages. This is a big advantage of choosing cloud-based SpotCam HD Eva over conventional CCTV systems.
Main Features
The main features of the SpotCam HD Eva that make it unique are as following:
Night Vision: The cam has automatic infrared LEDs that give you clear vision even in the dark.
HD 720p Quality: This is one of the very rare few surveillance cams offering high-definition 720p picture quality. And this supported by a wider-angel view means unmatched view. Zoom in and the picture will not blur like it's the case with most cams.
Real-Time Alerts: Whether it's on the phone or computer, you can't continue monitoring the screen 24×7. That's why SpotCam HD Eva can alert you for audio or motion events. The alerts are sent out through the mobile app and can also be received in your email inbox.
2-Way Audio: The cam also allows you to communicate using its mic and speaker. You can not only listen to the sounds from the camera you can also talk over.
Social Sharing: In an age where almost every gadget has some kind of social-integration feature, SpotCam HD Eva leads the way for surveillance cameras. Share your videos with your friends or the public. You can simply put your videos on air to go live.
You can also schedule when the cam is going to activate. SpotCam HD Eva uses banking-industry-level security technologies to protect video streaming and its servers. Latest SSL encryption provide additional layer of data protection.