How to start a blog for the wannabe entrepreneur
So, you want to start a blog? Here's everything you need to know to get started.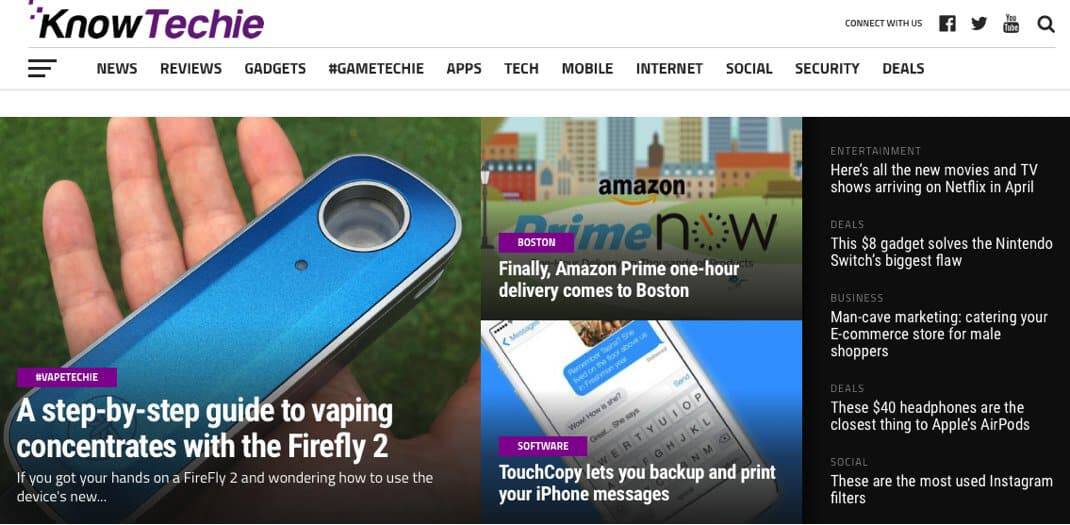 The world today is full of opportunities and for someone like me who likes to keep up with the ever-changing world of computers, it's perfect!   I am always researching the 'latest and greatest' and my friends always ask advice on which model is best for them to buy.  I decided to set up a blog so they can check out my thoughts without having to ask, and hopefully, I can give some insight to other interested parties, too!
I haven't had my own website before but there's a load of information on how to do it if you search the internet.  Some of the bigger, well-known sites such as Wix and GoDaddy offer all types of assistance, from free web hosting to full services of designing your website for you.  I found a site on how to start a blog by Neil Patel (neilpatel.com) which is also great and has good advice & direction.  You should look around and find what makes sense to you, as it really is easy to get started.
First things first; you will need a domain name and a host.  You can use a free hosting site, but the number of themes and plug-ins are limited and they will include their name in your web address/domain name (yourblog.theirwebsite.com).  Although the free host sounds good, be aware that you can spend on themes and plugins if you want something different from what they are offering in their 'free' package.  If you want a more professional or striking blog, you might want to go for the self-hosting option which is where you pay a small monthly fee for a hosting company to provide storage and access for your blog.  With a self-hosting site, you will have many more options when designing your pages and the need to pay for extra will be drastically reduced!  Your domain name is the 'address' your readers will type into the search bar to find your site.  You will be offered various extensions such as .com. .org or even one relating to your particular location such as .co.uk so make sure you know which you will be happiest with for your own creation!
I love the fact that I can make money from my blog as there are things called links (permalinks or associate links) which I can add to the pages of my blog (after making an agreement with the company concerned).  I add the link and re-direct my readers to a company website.  If that company makes a sale due to my link, they will pay me a small commission … all small commissions add up
You must now design your blog.  Firstly, an eye-catching front page and then you add more – ideal for separating out the items you are presenting (for me it will be Laptops/Desktops/Tablets etc).
If you want lots of choices when designing your blog, you can choose to use premium themes. You will get loads more features for your site design, you are less likely to experience spam which might affect your search ranking and the host is more likely to update the themes more frequently.
Blogs are great for any enthusiast as you get to help others whilst investigating and learning about your own topic of interest.  here you go; you never know where it might lead!!