Still paying for batteries? Here's a good reason to switch to rechargeable batteries
Hate paying for new batteries? It's time you get on the rechargeable battery train, and it doesn't get any cheaper than this!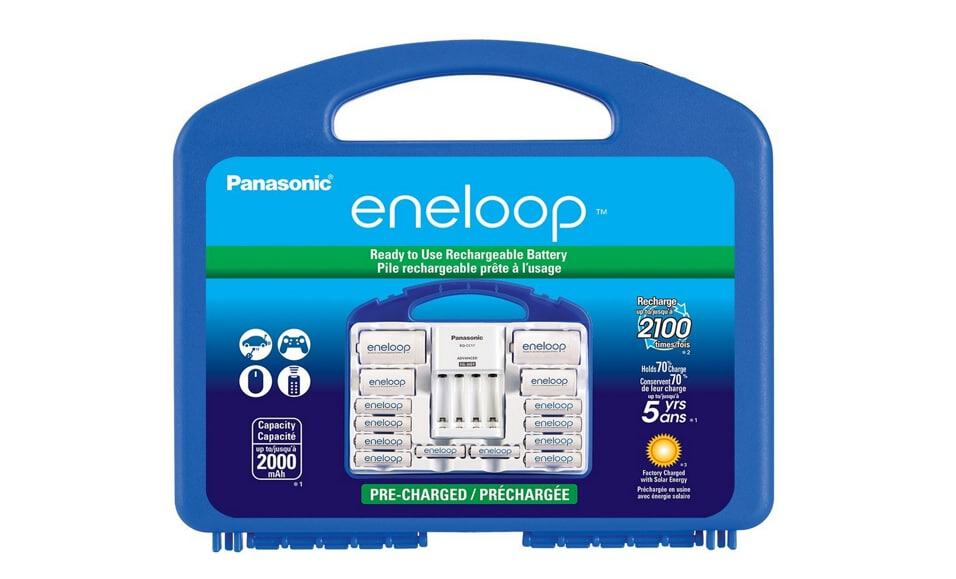 Paying for batteries is for suckers. Eventually, all of the electronics in our homes will be powered by built-in batteries and invisible wireless chargers, but unfortunately, we're not quite there yet.
The next best solution? Eneloops rechargeable batteries. They're the highest reviewed and best selling batteries on the market.
Here are a few reasons why…
These suckers can be recharged up to 2100 times!

They're able to retain 70% of their charge after five years

You can charge 1 to 4 AA or AAA batteries in any combination, plus more.
Whether you need to start your collection, or just want to add more batteries to the family, we've found some solid deals on various Eneloop packs today. The Power Pack is the only one that's at an all-time low price, but the others are cheaper than they've been in the recent past.
---
 Side Note: Be sure to check out all of Amazon's Eneloop listings if you're buying in bulk. For example, $20 is a good price for the 8-pack of AAs, but if you need more, you can opt for a 16-pack for $37. That's not a traditionally great price for that particular item, but it's still a better deal for anyone who needs a lot of batteries.