Surprising effects of coloring games
You will never know until you try.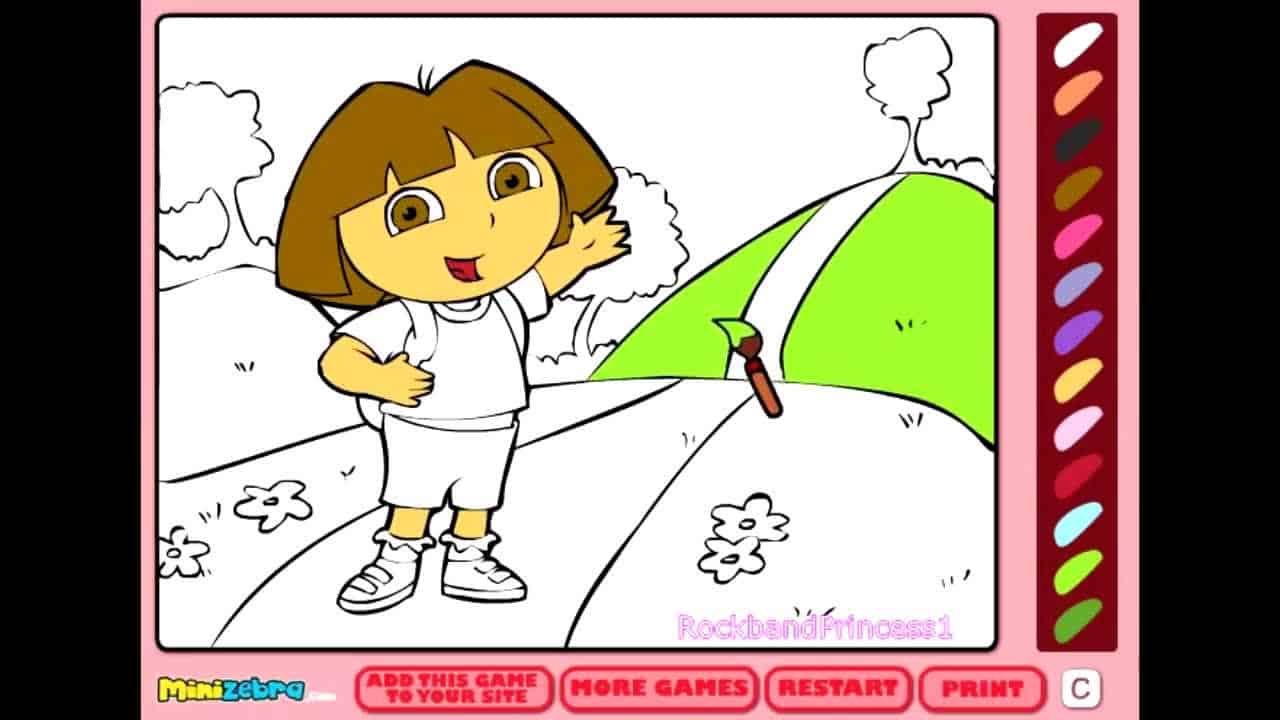 Do you think coloring by numbers is only child entertainment? Adults and even seniors may benefit from this simple, yet engaging, activity. There are multiple positive effects associated with such games and books, and some may be surprising. 
Adult coloring is a phenomenon that is even covered by major media channels. Grown-ups seem increasingly fascinated with the pastime that gives them a pleasant distraction from the troubles of our hectic life. Smartphone apps like color by number are gaining traction, with users excitedly filling patterns while on the go. 
Here are three advantages assigned to coloring.
Ward off Negativity
When adults take coloring books, it reminds them of the past, when their lives were simple, and the only concern was missing their favorite cartoon series on TV. According to Dr. Joel Pearson, who studies the human brain at the Australian University of New South Wales, focusing on filling images with color is likely to help pleasant thoughts take place of the troubling ones. All we think about are matches between sizes, colors, and shapes which leave no mental room for troubling ruminations. 
There are studies in American academic journals concluding that coloring of geometric shapes or mandalas contributes to alleviating anxiety and stress. In one of such experiments, the researchers compared three groups subjected to artificially induced stress who colored a mandala, a plaid pattern, or a blank sheet. The "structured" group achieved more powerful anxiety relief. 
Similarities to Meditation
As some coloring fans state, the activity helps them enter a peculiar meditative state. This implies the feeling of relaxation and concentration on the present moment. Indeed, with our fast-paced daily lives, it is hard to block all that non-stop thinking. We seek tranquility, a state of undisturbed calmness to escape from the repetitive stress, even for a while.
In his article for Medical Daily, neuropsychologist Dr. Stan Rodski claims the activity does cause a relaxing mindset, "similar to what you would achieve through meditation." It enables us "to switch off our brains from other thoughts and focus on the moment. Tasks with predictable results, such as coloring or knitting, can often be calming." 
Similarities to Art Therapy
Even though the parallels are rather controversial, and there is a big difference between a pastime and actual therapy sessions, some professionals embrace adult coloring as beneficial. Since it is only a growing trend, research into its therapeutic effects should be continued further.
Naturally, the thing that distinguishes color filling from therapy is the absence of communication between the person and the professional. In her interview for the Guardian newspaper, Drena Fagen, a New York art therapist, said she did not regard coloring books as genuine art therapy, but she could admit they were therapeutic. Some scientific findings available today attest to the possible favorable effects of coloring activities for grown-ups. You will never know until you try.
Have any thoughts on this? Let us know down below in the comments or carry the discussion over to our Twitter or Facebook.
Editors' Recommendations: