Survey finds that the average online profile picture is 2 years old
Just how recent do you think most people's profile picture is? In most cases, it's a lot older than you think.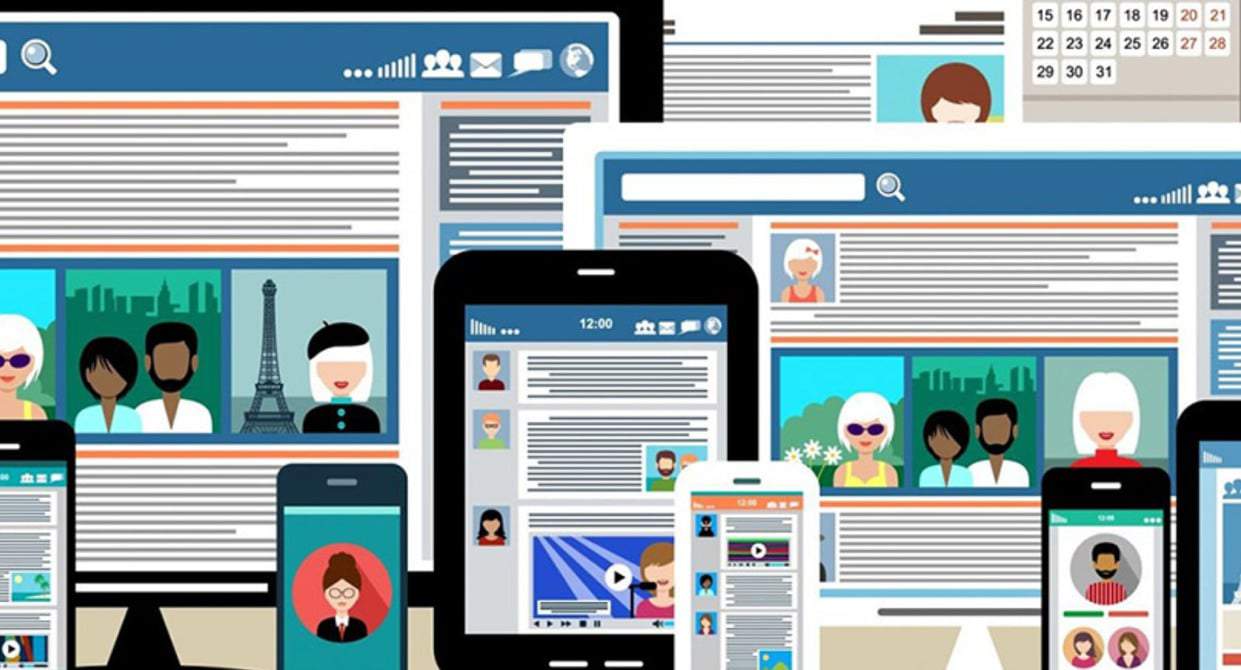 A new survey commissioned by an online local services marketplace has found that the average social media profile picture is 2 years old. Social media is one of the first things that many people check when they get up in the morning, and even though the majority of people update their social media profiles daily, their profile picture can be up to 4 years old.
In a bid to find out how members of the public present themselves to others online, the survey conducted by www.bidvine.com asked 2,000 British social media and online dating users just how up-to-date their profile pictures were, with surprising results.
The results found that those using dating apps such as Grindr and Tinder were more likely to change their profile pictures more frequently (every 2-3 weeks), while Facebook and Instagram users on average would change their pictures every 5 to 6 months.
Dating websites seemed to be the least up-to-date when it came to profile pictures, with Plenty of Fish users keeping the same profile picture for 3.2 years and Match.com users on average waiting 4 years to change their picture.
The below statistics were found by asking members of the public to state when they last changed their profile pictures on a range of social media accounts, dating websites and apps.
1.       Grindr – 2 weeks
2.       Tinder – 3 weeks
3.       WhatsApp – 2.5 months
4.       Facebook – 5 months
5.       Instagram – 6 months
6.       SnapChat – 8 months
7.       Twitter – 1.8 years
8.       LinkedIn – 2.1 years
9.       Plenty of Fish – 3.2 years
10.     Match.com – 4 years
Surprisingly, 11% of those polled admitted that the pictures used for their online profiles were taken more than 10 years ago.
Participants were also asked, "If you don't change a profile photo regularly, why do you think this is?" the majority of respondents (62%), stated that they struggled to find pictures they were happy with, while nearly half (49%) admitted that they wanted to appear younger to others looking at their profiles.
The research also found that 1 in 4 people would not want their boss to see their current Facebook profile picture.
Talking about the results Sohrab Jahanbani, CEO of Bidvine.com said:
"Looking at the regularity with which people change their profile photos, it appears that older, more conventional dating websites and the networks people use on a regular professional basis, such as LinkedIn and Twitter lag behind, while younger single people are more likely to want to use newer photos.

"It appears that people don't change their photos because they struggle to find photos of themselves they like. So with this in mind, Bidvine is setting up pop up photo booths offering free professional photography for those who want to update their social media profile pictures. As we all know, whether it's for a wedding, a company headshot or your online profiles, professional photos make a difference. We'll be announcing cities and dates for the photo booths on our website shortly."